Phanteks launched three new products: GLACIER G2080Ti STRIX, GLACIER G2080Ti XTREME, and GLACIER G2080Ti BACKPLATE. The new Phanteks GPU water blocks are designed specifically for the new ASUS STRIX and Gigabytes Aorus Extreme RTX 2080/2080Ti cards and the new GLACIER G2080Ti BACKPLATE is the perfect complement for Nvidia's RTX 2080Ti Founders Edition cards.
The Phanteks Glacier G2080Ti STRIX / G2080Ti XTREME features a minimalistic design that covers the entire PCB length with integrated Digital RGB lighting solution. The G2080Ti water block comes with anodized or chrome plated aluminum cover plates, polished acrylic surface, and high-quality nickel finish copper base. The full cover water block directly cools the GPU, RAM, and VRM (Voltage Regulation Module) thanks to the redesigned copper cold-plate and optimized high flow routing design. This ensures optimal performance and cooling to help keep the GPU stable even at high clock speeds or massive workloads.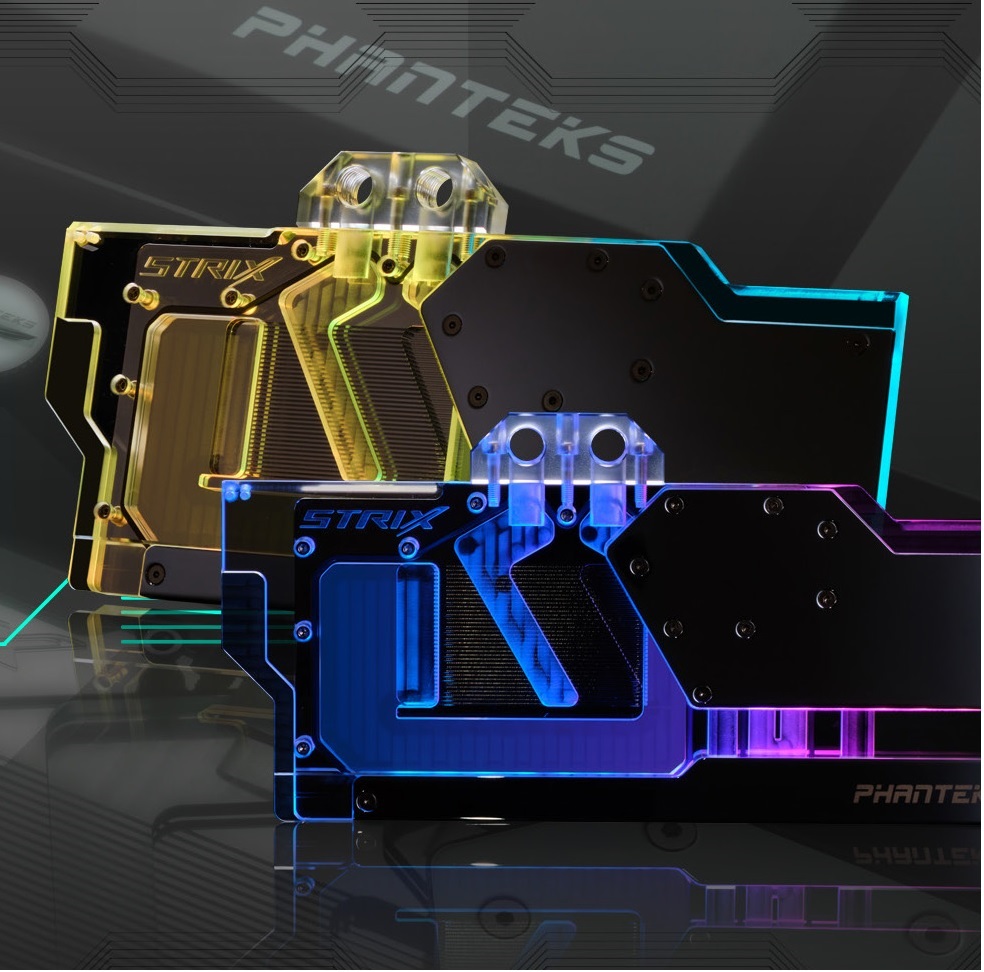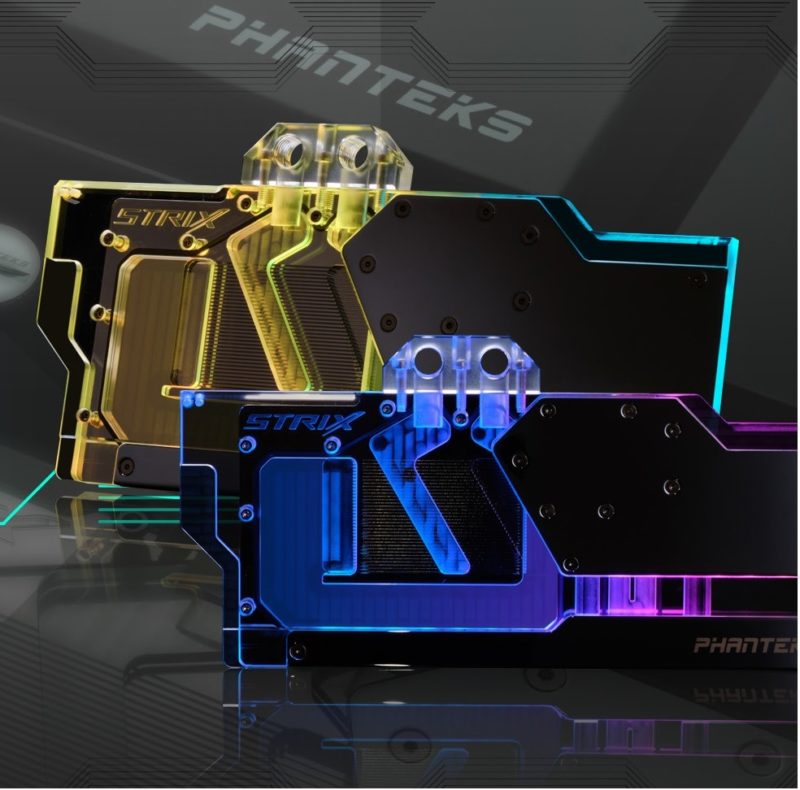 The Phanteks Glacier G2080Ti Backplate is custom designed for the G2080TiFE water block from Phanteks. It fully covers the entire back of the PCB for a clean and elegant look.
The Glacier Series offers a range of products for all your water cooling needs.  The G2080Ti Backplate is available in Satin Black and Mirror Chrome finishing.