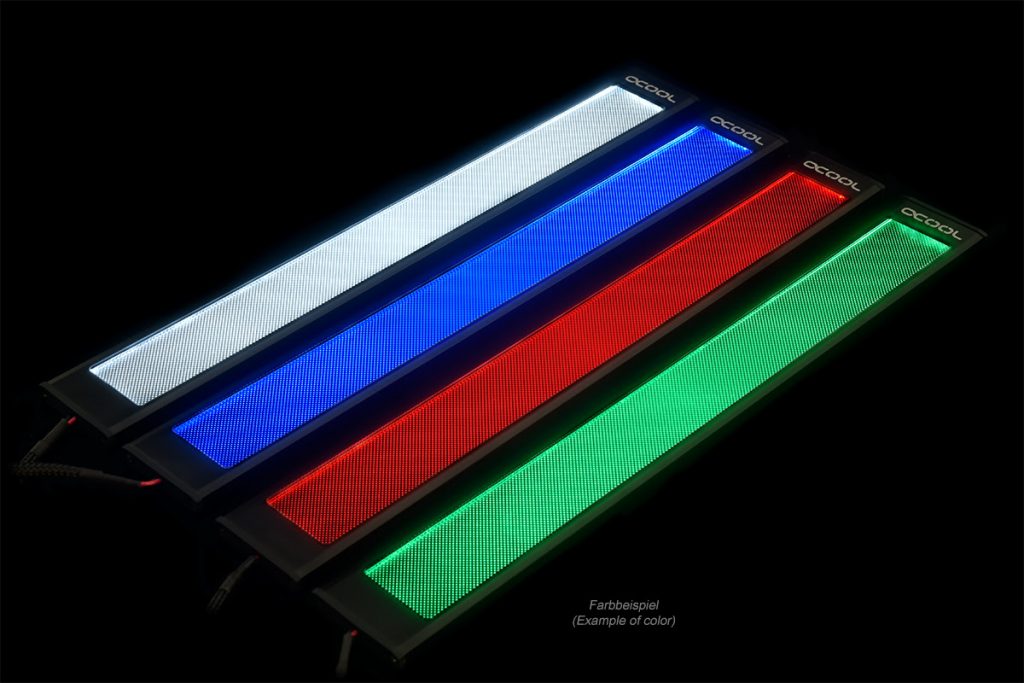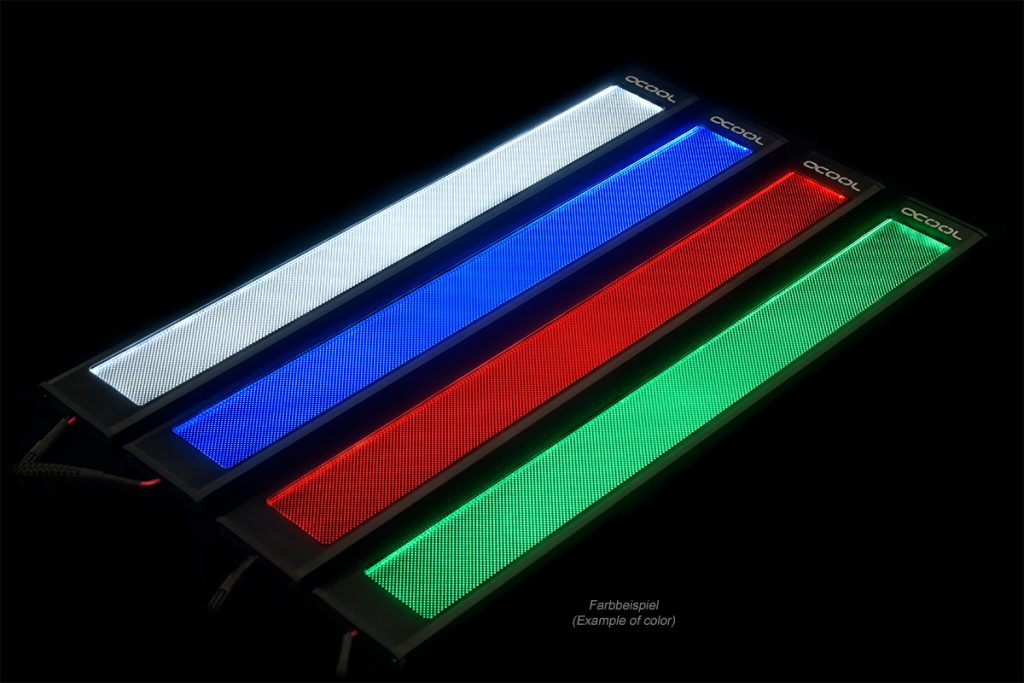 Case LED solutions all look pretty much identical but Alphacool's new Eislicht offers an elegant alternative to the usual thin-stripped, solution. Taking cues from classic cathode tube lighting from the early days of modding and the modern conveniences of LED which includes consuming little power and emits very little heat, Alphacool's new LED solution is born.
Similar to the backlighting used for monitors and TV, the new LED solution from Alphacool offers a uniform and consistent  illumination that can be mounted or positioned almost anywhere via magnetic screws. There is also the option of using a double-sided adhesive strip included with the package so it can be installed on plastic or aluminum parts of a chassis.
The LED light measures 312 x 39 x 7mm and uses a 300mm long standard 3-pin fan header connector for power. Each panel is available in red, white, blue or green and retails for 24.99 Euros via Aquatuning. In North America, it is available via ModMyMods.com for $26.25.
Current LEDs have a very piecemeal illumination that's anything but consistent. Older cathode tubes offered a much more pleasant light, but had a short lifespan and weren't very easy to place due to their large size. The Alphacool Eislicht combines the long lifespan of LEDs with the uniform, consistent glow of a cathode tube.
In order to combine these advantages, Alphacool used a proven technology used in monitors and TVs for backlighting. This makes Alphacool the first manufacturer in the world to bring this technology to the market for computer illumination.
For more information, visit: https://www.alphacool.com/cat/index/sCategory/20704