Good news for Phanteks fans. Phanteks has updated their Enthoo Mini XL chassis first showcased at CES earlier this year to now be ready fully ready for dual-system installation right out of the box. The Enthoo Mini Dual XL System includes the addition of the new Phanteks Power Splitter and the previously available Mini-ITX upgrade kit pre-installed on the chassis. The splitter allows users to use a single power supply to power both systems without worry about having to customize the chassis or run custom cables.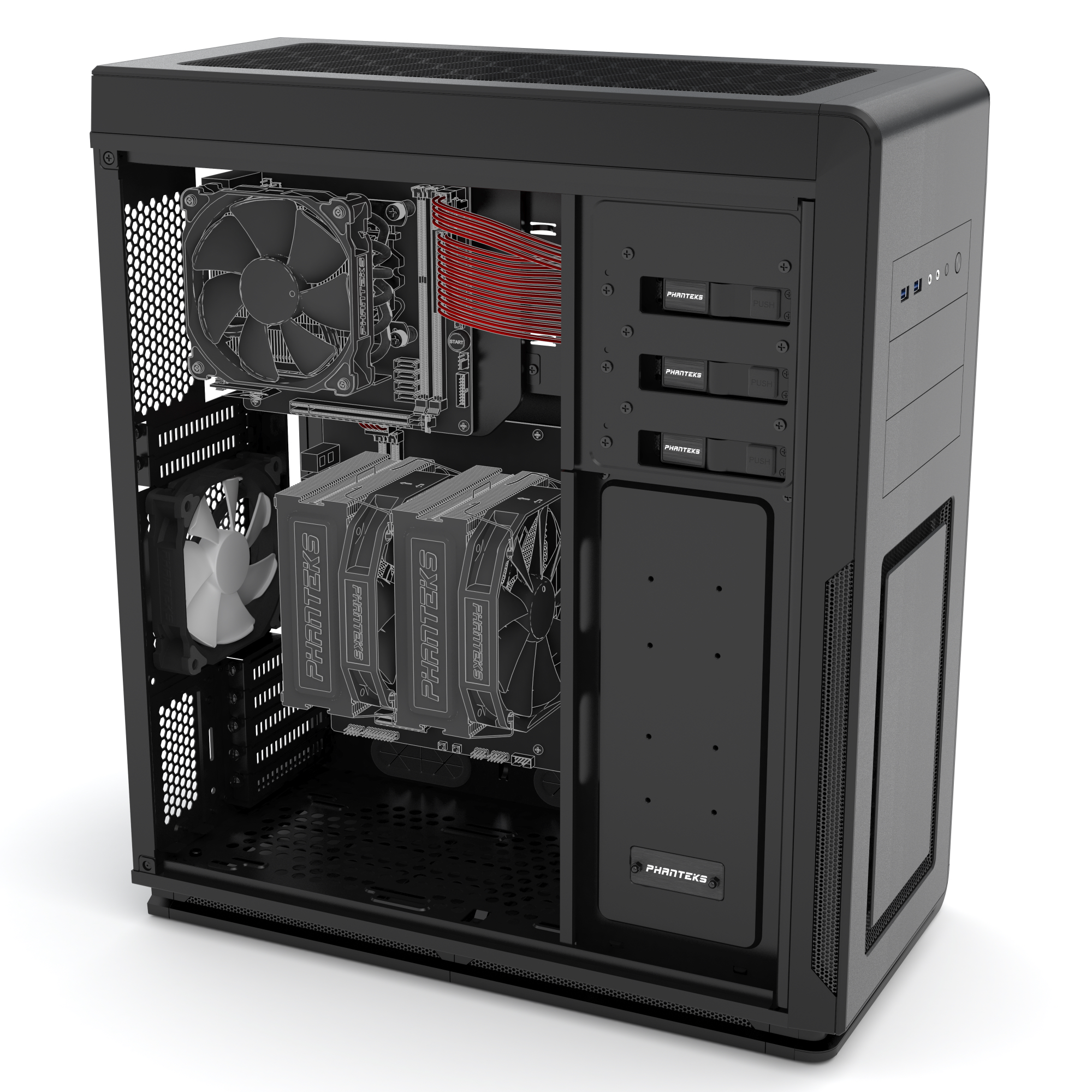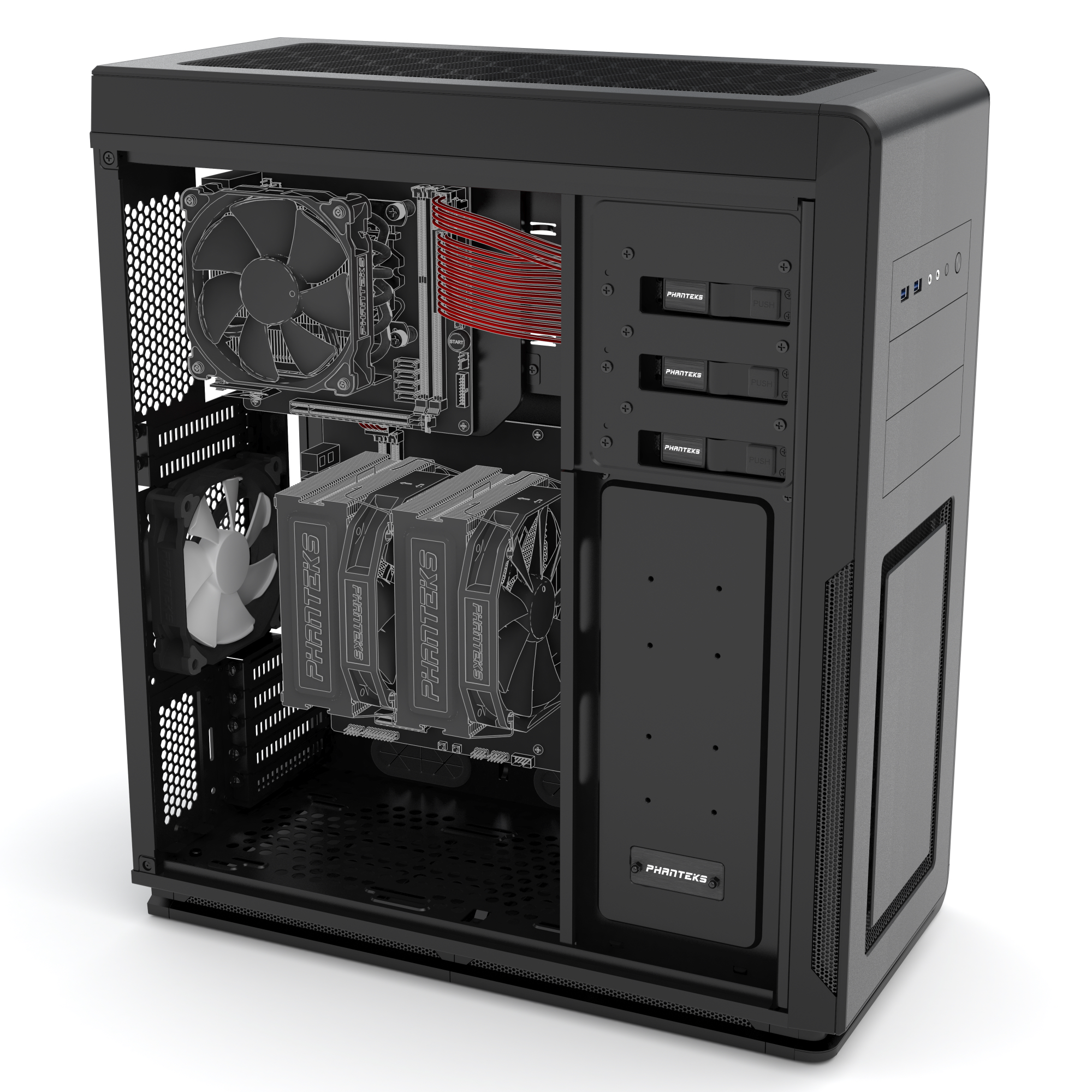 You can see a quick overview of what is possible from the Enthoo Mini XL case from this from this video we shot at CES at the Phanteks suite:
Walnut, California, December 2nd, 2015 – With the overwhelming response from the community, users have requested for a solution to the Enthoo Mini XL's dual system configuration setup. Today, Phanteks announces the release of the Enthoo Mini XL Dual System. The Mini XL Dual System will have Phanteks Power Splitter and the Mini ITX upgrade kit pre -installed. With Enthoo Mini XL Dual System, users can run two fully functional system independently of one another. The Mini XL Dual System provides users to have the option of having a high powered gaming system and workstation or Gaming system and streaming system all in one case.
Appearance
The Mini XL Dual System, a compact and power structure with sandblasted aluminum faceplates with matte finish. The Mini XL has a stealthy interior design with hidden PSU and HDD's. It also comes with two separate front I/O for the dual systems and a light system with multi-color control (10 colors).
Functionalities
The Mini XL Dual System will feature dual removable hard drive cages, 2x Drop-N-Lock SSD brackets, fully equipped dust filters, mod friendly structure, and Phanteks' cable binders for easy cable management.
Air Cooling and Water Cooling Features
The Mini XL Dual System comes with a convenient pump bracket, PWM control hub, and a radiator bracket. The  case is equipped with 3x Premium Phanteks' fans for optimal airflow to the CPU and GPU. Also, the power supply's location will be isolated from the other components.
Dual System Design
The Mini XL Dual System will allow two sytems to run independent of one another. The Dual System will include the pre-installed ITX upgrade kit and Power Splitter. With the Power Splitter, two motherboards can now be power up using only one power supply. The ITX upgrade kit will also be pre-mounted and ready for your dual system configuration.
For more detailed data and specifications information, please visit our website www.phanteks.com