Another new product showcased by Phanteks at CES earlier this year is now finally available to the public. The new Phanteks Power Combo takes two separate power supplies and combines their output without requiring any special tools or wire splicing. This is similar to one of Phanteks' product announced several months ago which splits a single power supply output into two so that a single unit can power two different systems, but this time, it does the exact opposite.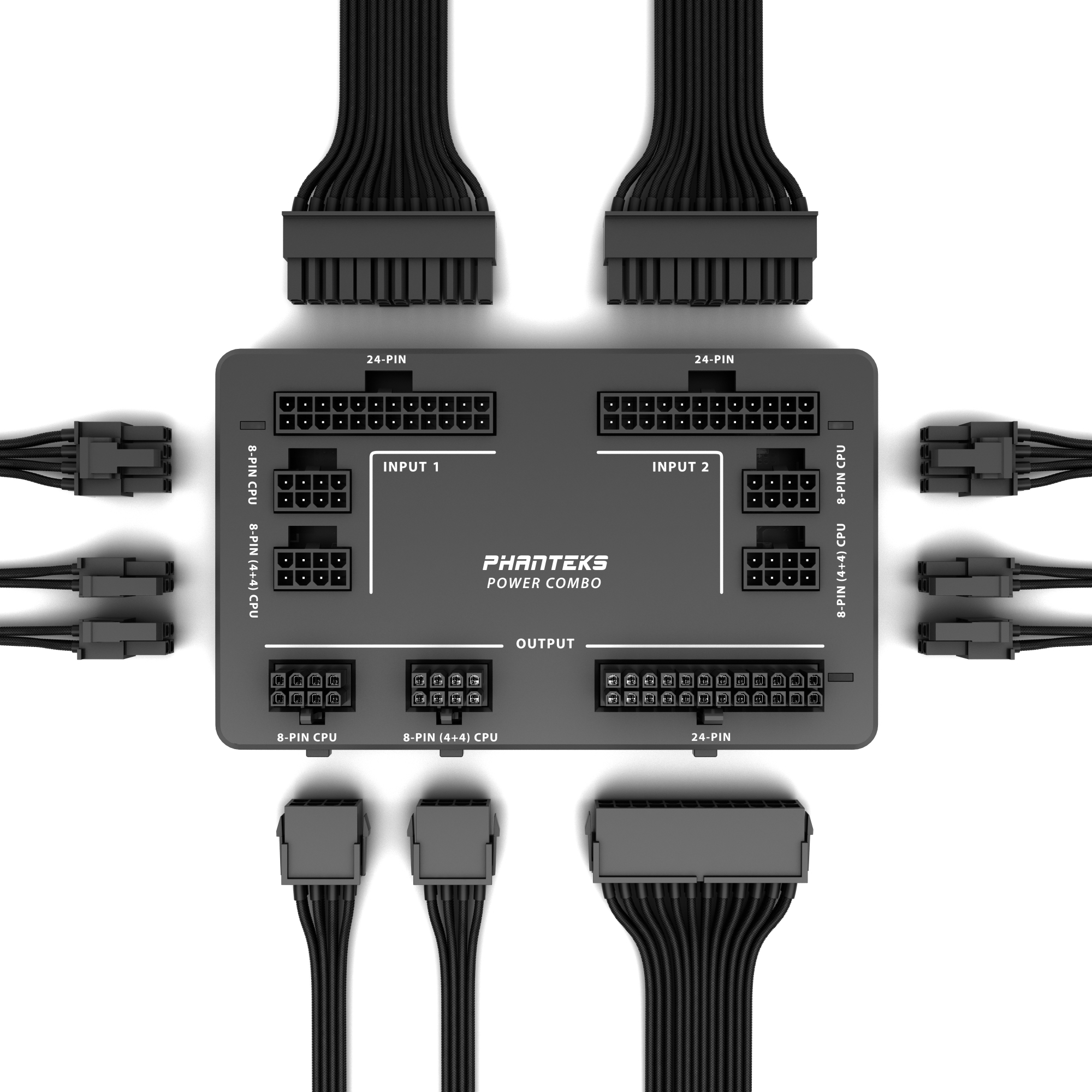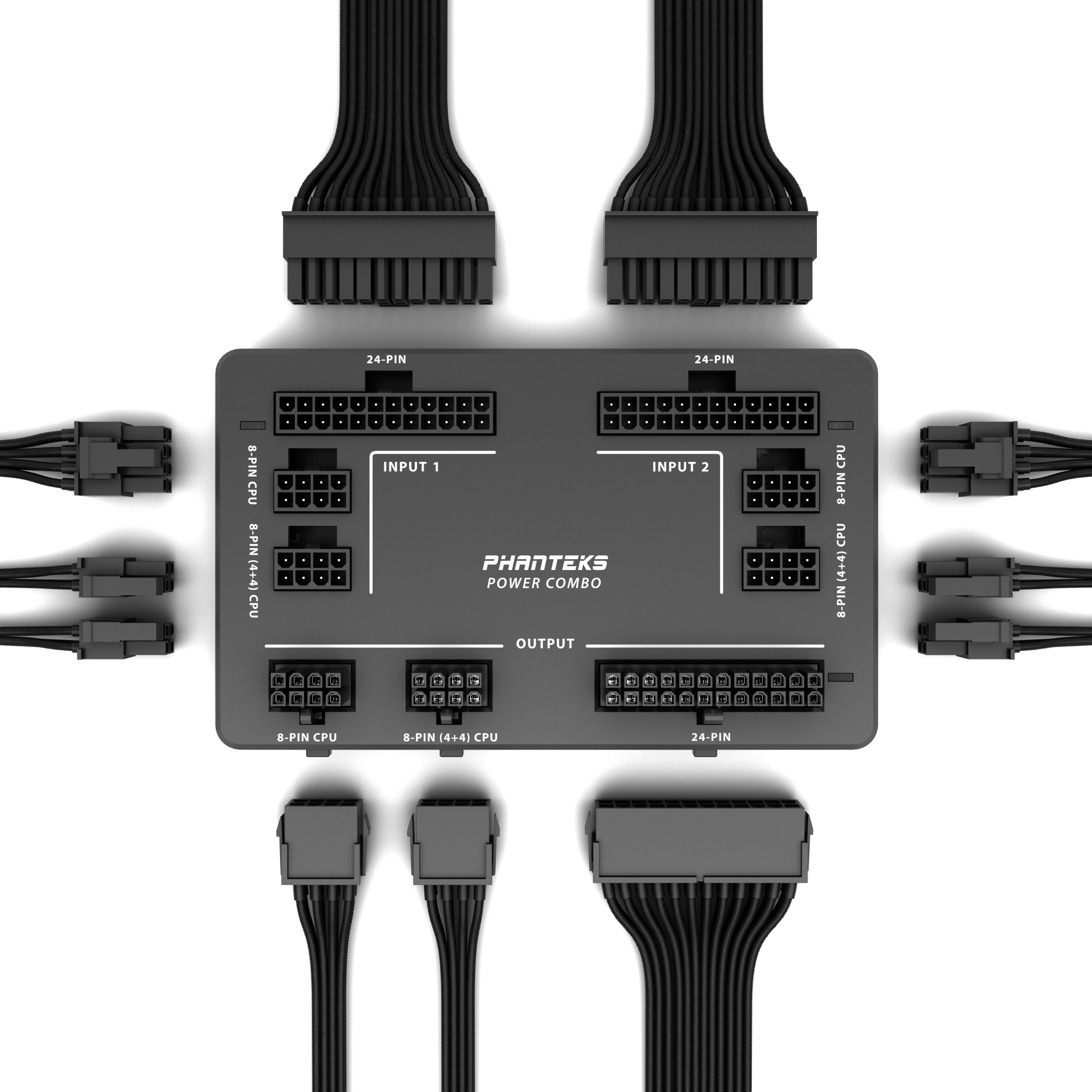 The Phanteks Power Combo can act as a lower-cost redundant power supply protection, allowing the system to continue running even when one power supply fails or is shut off. Once the system is running with two power supplies through the Phanteks Power Combo, one of them can be shut off and the system will not be interrupted. Since the load is also shared between two power supplies, this also results in higher efficiency compared to only running a single power supply.
Like the Phanteks Power Splitter, the Phanteks Power Combo can be mounted inside a case with an easy drop-n-lock mount system as well as having a velcro sticker so it can be mounted in any orientation. Power cable extension cables are required to use the Phanteks Power Combo and they must be purchased separately. Phanteks' own PH-CB24P and PH-CB8P extension cables are compatible as the 24-pin and 8-pin extensions.
| | |
| --- | --- |
|  Product | Power Combo (PH-PWCOB_2P1M) |
|  Dimension |  165 mm x 32 mm x 100 mm (W x H x D) |
|  Type |  Power Combo for M/B 24-pin and CPU 8-pins |
|  Material(s) |  ABS |
|  Input Connector |  24-pin (2x) / 8-pin (4x) |