Phanteks has now made it possible to have extensive water-cooling support on a midtower chassis with only a $79 budget. The Enthoo PRO M just happens to look great as well, available in Titanium Green and Brushed black versions. Internally, the Enthoo PRO M is identical to the more expensive EVOLV ATX but has a few tweaks such as the addition of a 5.25″ external slot and less bundle (available separately) to drive the price to budget levels. Despite this, the Enthoo PRO M scored an Editor's Choice Award here at Modders-Inc, the extensive review of which you can read here. The official press release and some photos of the Titanium Green Enthoo PRO M can be seen below: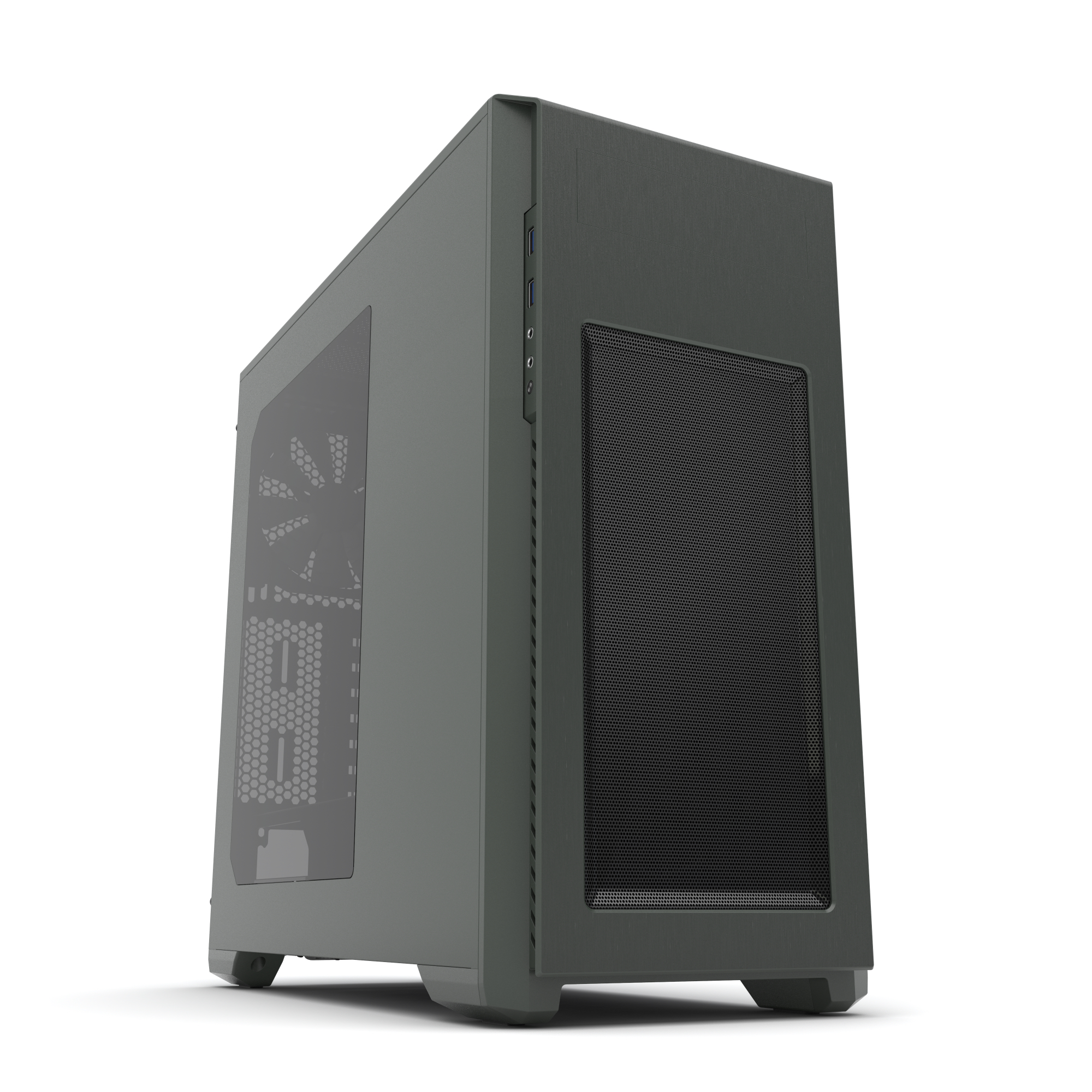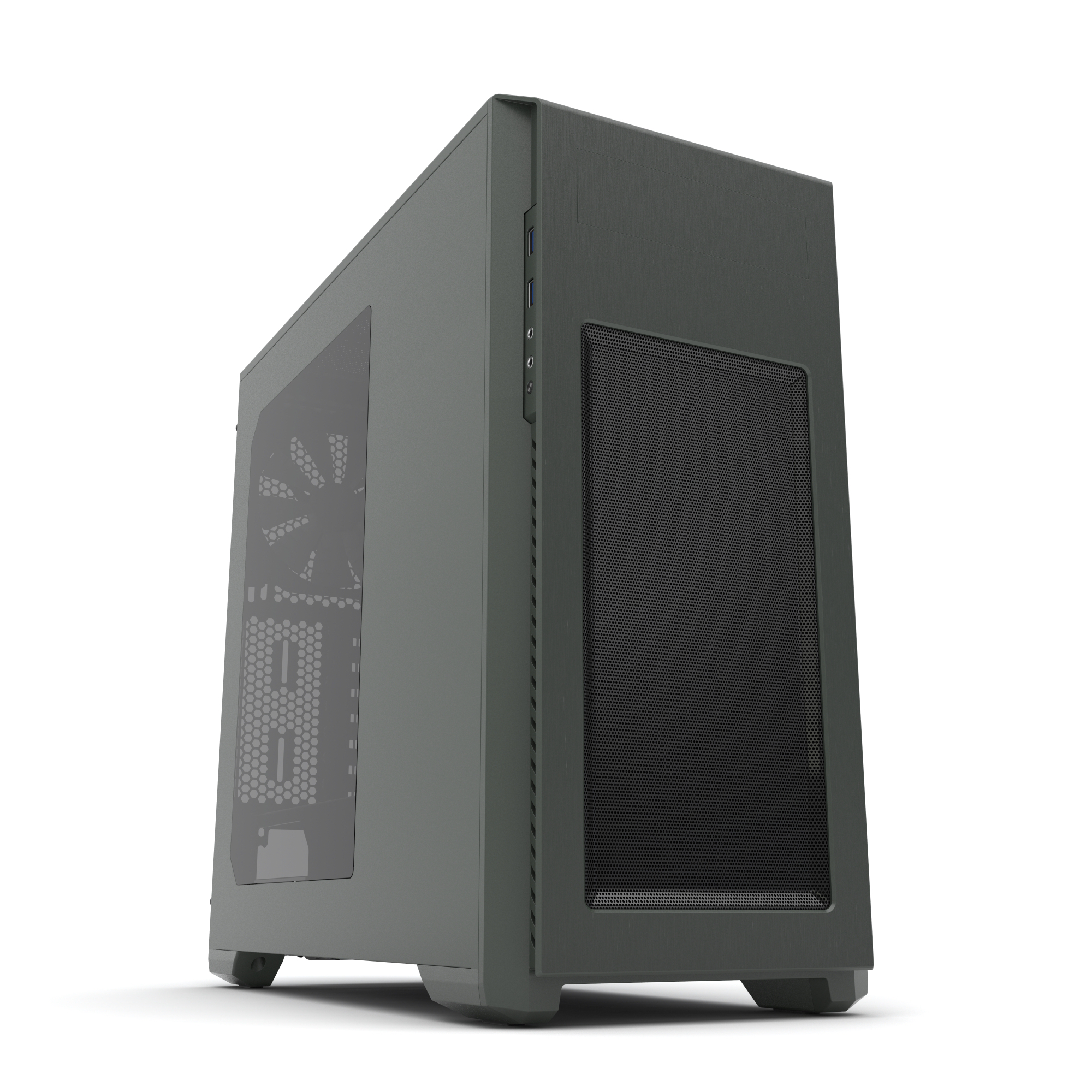 Walnut, California July 9th, 2015 – Phanteks today announce the release of the budget friendly, Enthoo PRO M. The PRO M's look is based on the award-winning Enthoo Pro while the interior is based on the open concept of the Enthoo EVOLV ATX. The PRO M combines the features of the EVOLV ATX and the design of the original Enthoo PRO. Unleash unlimited possiblities with the Enthoo PRO M.
Like the original Enthoo PRO, the PRO M retains the brushed plasitc with the aluminum appearance and comes in two color, Black and Titanium Green. The PRO M's I/O port now resides on the side of the front panel creating a simple but elegant design without the cost.
The PRO M will feature a large interior to support full ATX. A innovative top radiator bracket to allow easy installation of the radiator and/or fans like the Enthoo EVOLV ATX and the EVOLV ITX.
The PRO M now comes with the all new HDD mounting system that can support multiple storage with the optional HDD bracket (PH-HDDKT_02).
The PRO M is designed with watercooling in mind. Multiple reservoir and pump mounting locations, as well as storage capacity are all possible with the upgrade options.
"Being very versatile, having a spacious and clean interior and of course making it very easy to build water-cooling systems is what the Enthoo Series is all about." – Boon Tuoh Khor