Test System and Results »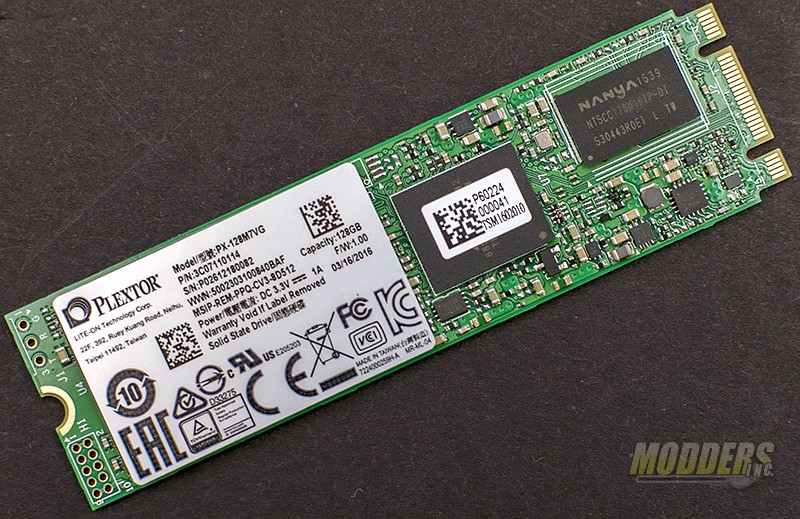 Flash based storage can really wake up an older PC due to it's massive increase in speed and decrease in seek time as compared it its rotating disk counter part. As the price of flash memory continues to drop, we start to see SSD's prices per gigabyte creep ever closer to mechanical hard drive's price per gigabyte.  To further drive the price of NAND (or flash) memory down, TLC (Tri Cell level) was brought to market. TLC based chips allow more data to be stored in the same physical are of silicon. Think of SLC (Single Level Cell) as 1x, MLC (Multi Level Cell) as 2x, and TLC as 3x, as MCL can store 2x the data of SLC in a given area and TLC can store 3x the data as SLC in a given area. All that sounds great however, there are some trade-offs. Plextor demoed the M7V TLC SSD at CES and is starting to hit the retail shelves now.
Packaging
The M.2 version of the M7v comes packaged in a clear blister pack. The model number and specifications are listed on the front. The drive is visible from the rear of the packaging. Included in the package is a small screw used to secure the M.2 SSD to the motherboard in case, like me, you've misplaced the screw that came with your motherboard.
Specifications
Capacity
120GB / 256GB / 512GB
Form Factor
2.5″ or M.2 2280
NAND Flash
TOSHIBA 15nm TLC with Toggle mode
Controller
Marvell 88SS1074
DRAM Cache
256MB DDR3
Dimensions (L x W x H)
80 x 22 x
3.65Weight
10g
Interface
SATA 6Gb/s
Performance(Max)
Performance
Sequential Read Speed: Up to 560MB/s**
Sequential Write Speed: Up to 500MB/s**
Random Read Speed: Up to 97,000***
Random Write Speed: Up to 51,000***
 ** Maximum sequential speeds are measured using CrystalDiskMark ver.3
*** Small file (4KB) I/O performance is measured using IOMETER with queue depth set to 32
Operating temperature
0°C ~ 70°C / 32°F ~ 158°F (Operating)
Shock resistance
1500G/0.5ms
MTBF
1,500,000 hours
Endurance (TBW)
80
Warranty
3 years
The M7v is the 2280 variety meaning that its physical dimensions are 22mm wide by 80mm in length. While the drive is M.2 socketed, the logical interface is SATA III.
On board the M7V is 256 MB of DDR3 for cache. The module used is the Nanya NT5CC128M16IP-DI IC and is DDR3L-1600 with 11-11-11 timings.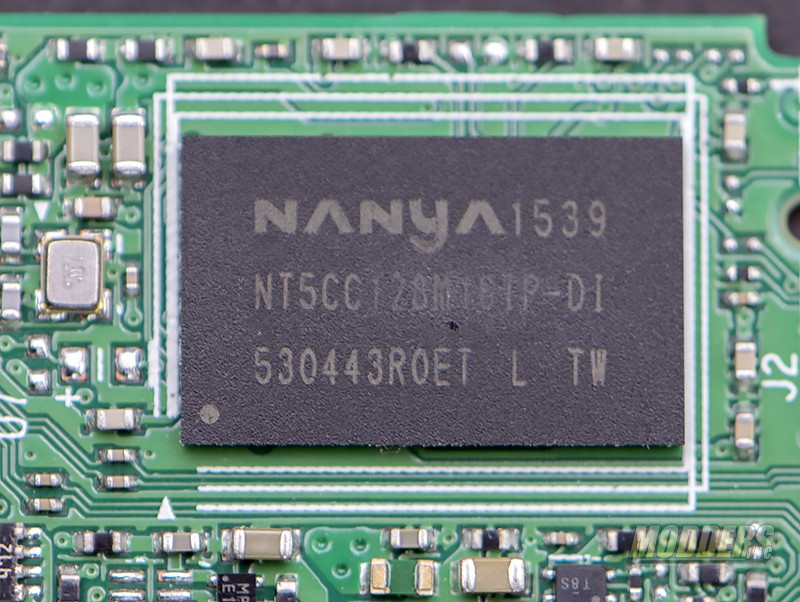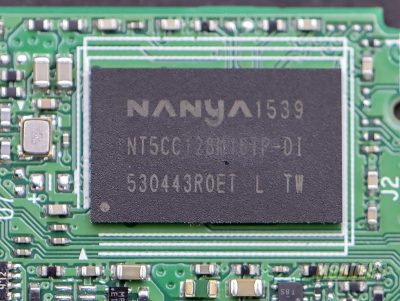 The controller on the M7v is the new Marvell 88SS1074 which, is their 5th generation flash controller that supports low-density parity check (LPCD) and NAND Edge error correction and according to Marvell, the new controller lowers power consumption even more when compared to previous generation controllers.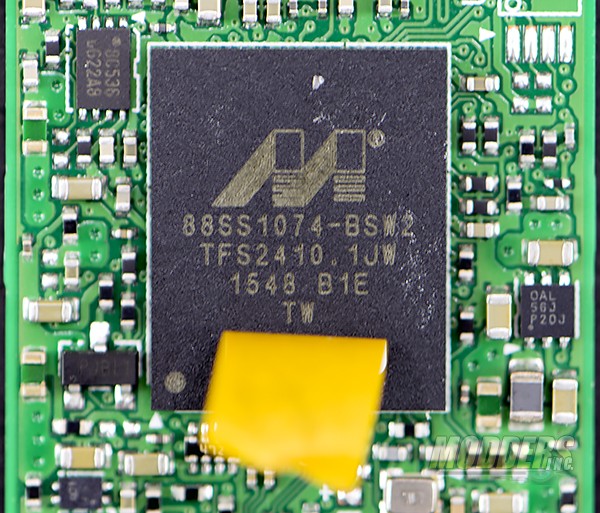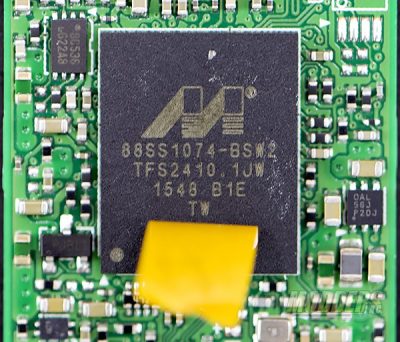 Two of Toshiba's TH85TF TLC flash NANDs are onboard the M7v. Our test sample is the 128 GB M.2 SSD. Traditional 2.5″ SSDs are available as well.