Storage Devices
ADATA XPG SX8200 PRO 512GB NVMe SSD Review
Best Performance at Affordable Price
Closer Look at the ADATA XPG SX8200 PRO 512GB »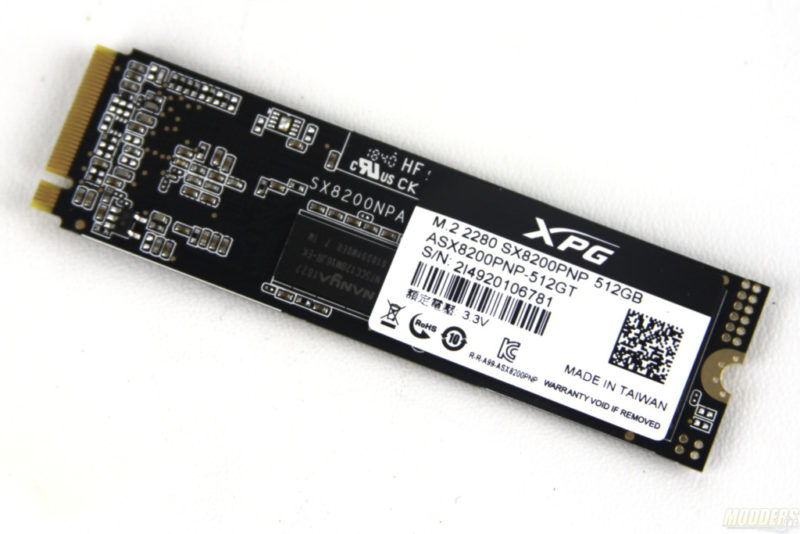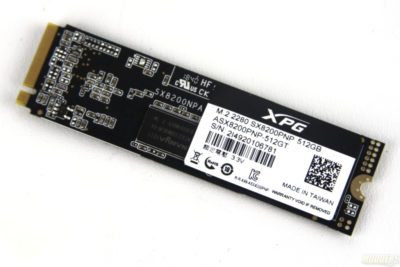 Whether you are looking for a new OS drive or looking to add faster load times to your applications you want to look into NVMe type of SSD. The latest version of the NVMe support is 1.3. In this version, we started to see some advanced features such as Virtualization, Boot Partitions, and Sanitization. What does this mean to an average user you might ask? Users can now take advantage of Enterprise level of fast flash storage at a home consumer price. The performance of the newest NVMe 1.3 chipsets is up to par with the same storage SSDs we see in the Data Centers. Traditional spinning disk is still used by companies to this day but Dell and HP push hard for the NVMe storage and DOM servers. So, if you are looking for the same type of performance as a virtualization server but for home use, XPG SX8200 PRO is what you should be looking for. This NVMe module supports the 1.3 NVMe version and is offered in multiple capacities. The drive has PCIe Gen3x4 interface and having a performance such as 3.5GBps Read and 3GBps Write speeds this little module is hard to miss in the competition.
Review Sample Provided by ADATA XPG
Product Name: XPG SX8200 PRO 512GB
Price at time of review: $ 114.99 USD MSRP
The product was given in exchange for work done to produce this review.
Product Specifications
Capacity
256GB / 512GB / 1TB / 2TB
Form Factor
M.2 2280
NAND Flash
3D TLC
Controller
SMI
Dimensions (L x W x H)
22 x 80 x 3.5 mm
Weight
8g / 0.28oz
Interface
PCIe Gen3x4
Performance(Max)
Read 3500MB/s, Write 3000MB/s
Maximum 4K random read/write IOPS: up to 390K/380K
* Performance may vary based on SSD capacity, host hardware and software, operating system, and other system variables.
Operating temperature
0°C – 70°C
Storage temperature
– 40°C – 85°C
Shock resistance
1500G/0.5ms
MTBF
2,000,000 hours
Warranty
5 years
The ADATA SX8200 PRO that I have in my bench is 512GB. This module is based on M.2 2280 socket and does support Gen3 x4 PCIe interface. The packaging of SX8200 PRO is about the same size as the average 2.5″ SSD you might find in the stores. Both sides of the packaging provide excellent information to the potential customers on the unit inside.
There isn't much that comes with the SX8200 PRO module. The only accessory I found was a simple heat-shield for the SSD.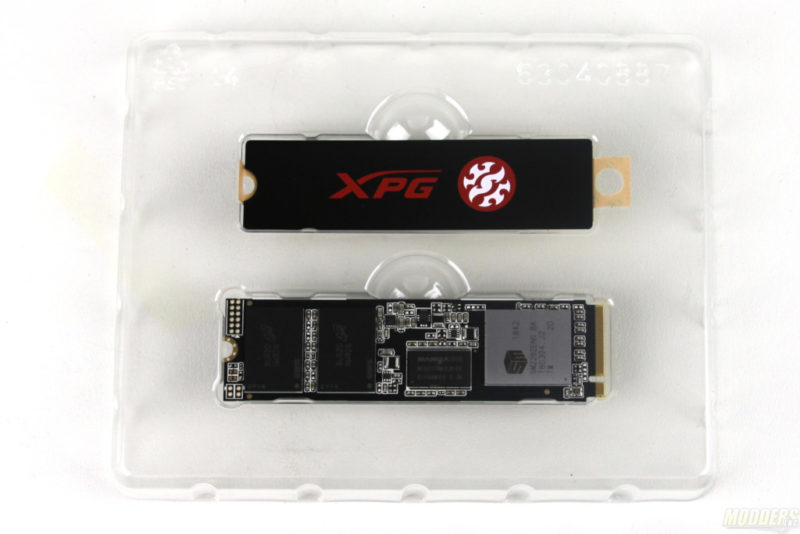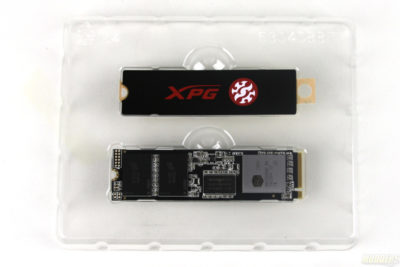 The ADATA SX8200 PRO form factor is M.2 2280 and has a standard dimension of 22 mm x 80 mm x 3.5 mm. A  general information sticker is displayed on the far side of the SSD. Note: Warranty Void If Removed sticker doesn't not, at least here in the U.S. Warranty of this SSD is 5 years and covers normal usage conditions.