The embargo has lifted and AMD's Radeon R9 Nano video card and PowerColor has announced availability of their version. The PowerColor R9 Nano is only 6-inches in length and is designed to be the most powerful mini-ITX gaming solution available. It is equipped with 4GB of HBM memory and has three displayports as well as one HDMI connector for multi-monitor Eyefinity gaming.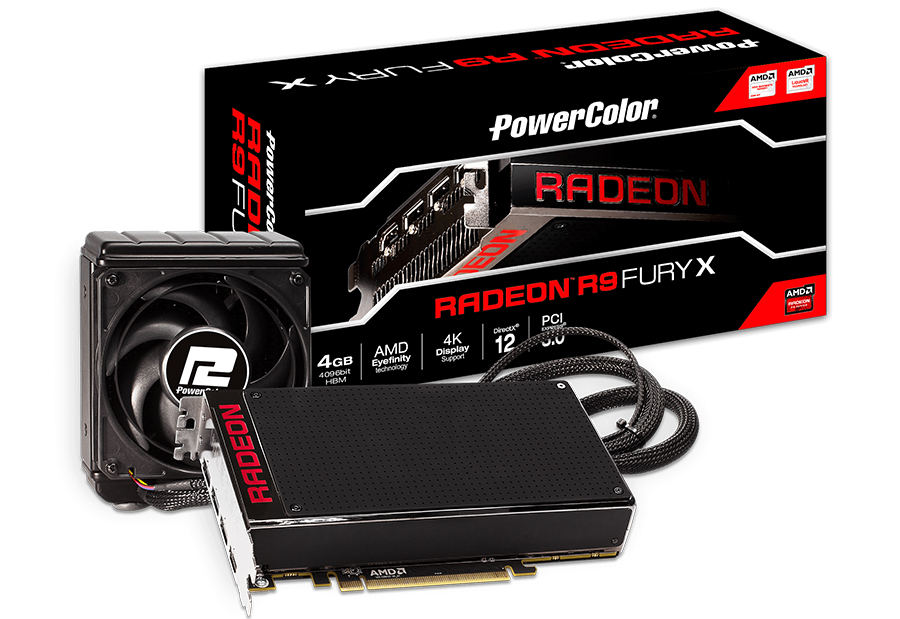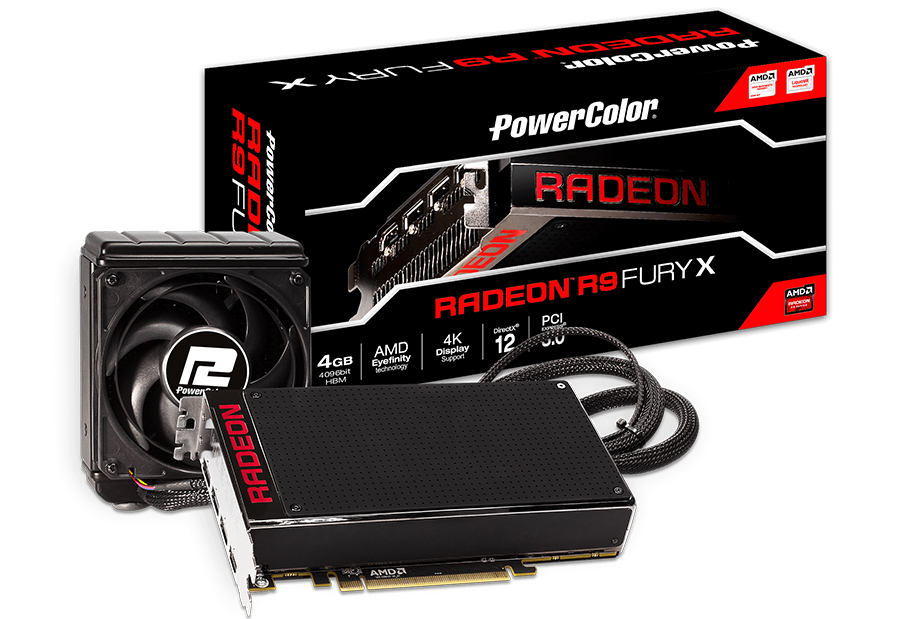 Taipei, Taiwan – September 10th, 2015 – TUL Corporation, a leading and innovative manufacturer of AMD graphic cards since 1997, has proudly announced a new graphics card that is powered by the world's most advanced and innovative GPU. The PowerColor R9 Nano 4GB HBM delivers revolutionary innovation, power efficiency, performance, and enables a new paradigm for small form factor PCs. The PowerColor R9 Nano 4GB HBM is the first GPU with on-chip High Bandwidth Memory (HBM) delivering extreme 4K gaming performance in an incredibly innovative 6-inch length graphics card.
Small Size, Giant Impact / A Marvel of Engineering and Beautiful Memory
Even though the size of PowerColor R9 Nano graphics card is only just 6 inches in length, it gives a radical leap forward in enthusiast class performance that features to an inventive design no equal for the Mini-ITX PC. No graphics card has ever packed so much performance and power into such a small form factor.
The PowerColor R9 Nano is armed with the first-ever GPU with High-Bandwidth Memory (HBM) integrated on-chip that delivers more than 4 times the bandwidth per watt over GDDR5. Add that along with a 4096-bit memory interface for incredible new advances in power and efficiency which makes the most innovative total solution GPU available today.
Enjoy the View – Extreme 4K Gaming
Delivering more than 4 times the bandwidth-per-watt over GDDR5 memory, the PowerColor R9 Nano graphics card is the most advanced GPUs ever created with 4096-bit high-bandwidth memory interface (HBM) that not only meets but exceeds the extreme performance requirements of the most demanding 4K games. The PowerColor R9 Nano graphics card can reign supreme with 4K gaming invincibility and explore new worlds of lifelike gaming realism with the extreme rendering power and superior image quality capability. Simultaneous and more efficient computing with AMD Async Shaders with DirectX® 12 support enable high frame rates and superior image quality, all with low latency and less power consumption. AMD's most advanced and innovative GPU to date, the AMD Radeon™ R9 Nano GPU delivers the highest memory bandwidth ever for unparalleled 4K and VR gaming. Push your settings to the max with your ideal screen resolution and configuration, and get ready to redefine reality with amped support for AMD LiquidVR™, GCN Architecture, Mantle, Exploit DirectX© 12, AMD CorssFire™, Virtual Super Resolution, HD3D technology, Frame Rate Target Control, and AMD FreeSync™ technologies.
You can connect displays using 3 Display Ports and 1 HDMI connector. This card may look small and compact, but make no mistake about it, there is a lot of firepower in this tiny graphics card. The PowerColor R9 Nano 4GB HBM will certainly impress buyers, everyone will be amazed at what this little monster can do for you and will help you game at the highest settings for years to come.
Detail Product Spec. http://powercolor.com/us/products_features.asp?id=593