Cooler Master expands their Silencio chassis offering with two new additions also equipped with their new Silencio FP 120 fans. The Silencio 652S is a mid-tower ATX offering supporting 240mm radiators, graphics cards up to 16 inches long and supports up to 10 SSDs or 9 HDDs for storage. The Silencio 352 on the other hand is a micro-ATX case supporting 240mm radiators, graphics cards up to 14 inches long, and storage support for up to three HDDs or four SSDs. More information can  be found on http://www.coolermaster.com or from the official press release below: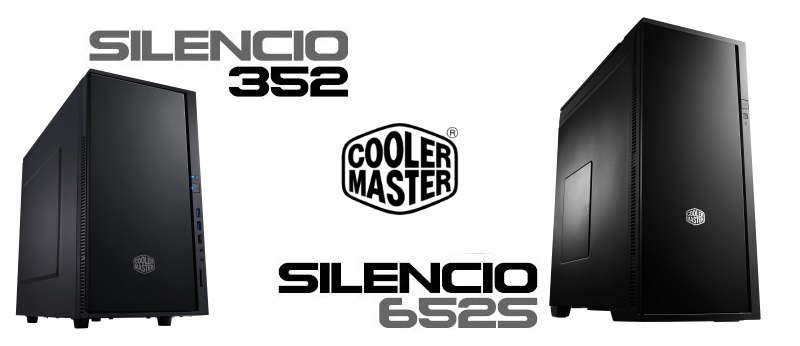 Cooler Master Silencio 652S & 352 Coming to North America
Cases With Minimal Design and Maximum Compatibility
Chino, CA — Nov 4th 2014 — Cooler Master, a leading creator, innovator, and manufacturer of desktop components and peripherals as well as mobile accessories today announced the availability of the Silencio 652S mid-tower case and Silencio 352 mini-tower case. See more details on the cases here.
Silencio 652S and You
Silencio 652S is an ATX mid-tower featuring Cooler Master's new Silencio FP 120 fans, multiple intake air filters, support for 120mm and 240mm radiators, and sound dampening panels all around. The case is designed with a prim and proper external style, but internally, is able to mount some of the biggest and baddest hardware on the market. Handling up to 9 HDDs or 10 SSDs, a 240mm radiator, and graphics cards up to 16 inches long, the Silencio 652S doesn't mess around. With the included sound dampening panels, all of that hardware won't even make a peep. Silencio 652S also features USB 3.0 ports in the front, three 5.25″ drive bays, and a front door cover to keep things looking clean.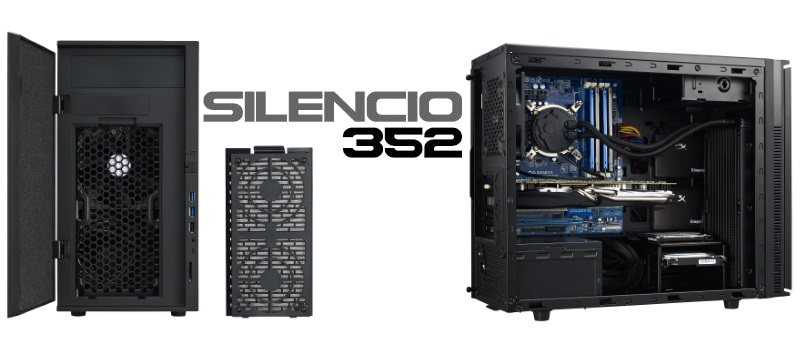 Sleek and Sexy Micro-ATX
The Silencio 352 doesn't hold back. Using a familiar internal chassis from the N200, the Silencio 352 is able to fit modern graphics cards up to 14 inches long and up to three 3.5″ HDDs or 4 2.5″ SSDs in its Micro-ATX scaled design. The Silencio 352 is also capable of mounting a 240mm radiator in the front, providing high quality cooling for whatever you put inside. Much like the Silencio 652s, the 352 also features sound-dampening panels to keep the internal noise constrained and accessible dust filters to keep your system running clean with the included XtraFlo fans.
Availability
Silencio 652S and Silencio 352 is now on its way to vendors across North America and will be available soon. Price and availability may vary based on region.
 
About Cooler Master
Cooler Master was founded to provide the best thermal solutions to our customers worldwide. Since its establishment over two decades ago, we continue to invest in product development in order to provide the leading-edge innovations to people and businesses. Cooler Master's line-up includes heat sinks and fans, chassis, power supplies, function panels, and accessories. Cooler Master has its headquarters in Taipei, Taiwan, with global branch offices located in Europe, America and APAC, so that we can offer to our customers the best service in time. For more information on Cooler Master, please visit www.coolermaster.com