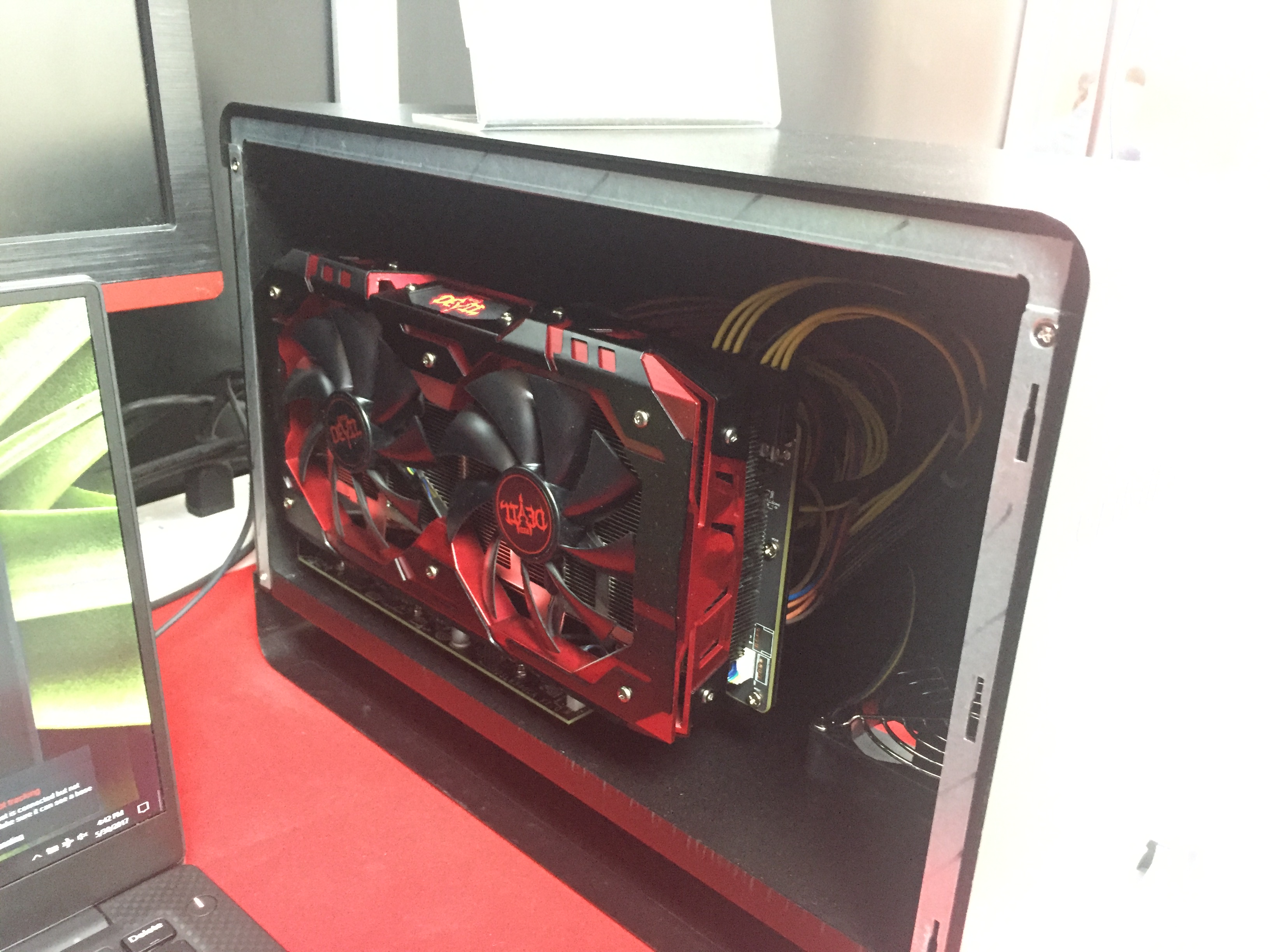 PowerColor is one of the most innovative video card manufacturers in the industry, having unleashed their Devil13 dual-GPU series before and now they have set their sights on providing an external GPU (eGPU) solution. This type is a much awaited option for laptop users with weaker integrated GPUs, as well as some mini-PCs such as Intel's NUC.
While the company announced their Devil Box eGPU enclosure in 2016 using a Thunderbolt 3 connector, PowerColor made several more changes in the design and support, and plans to release a new eGPU enclosure called simply the Gaming Box.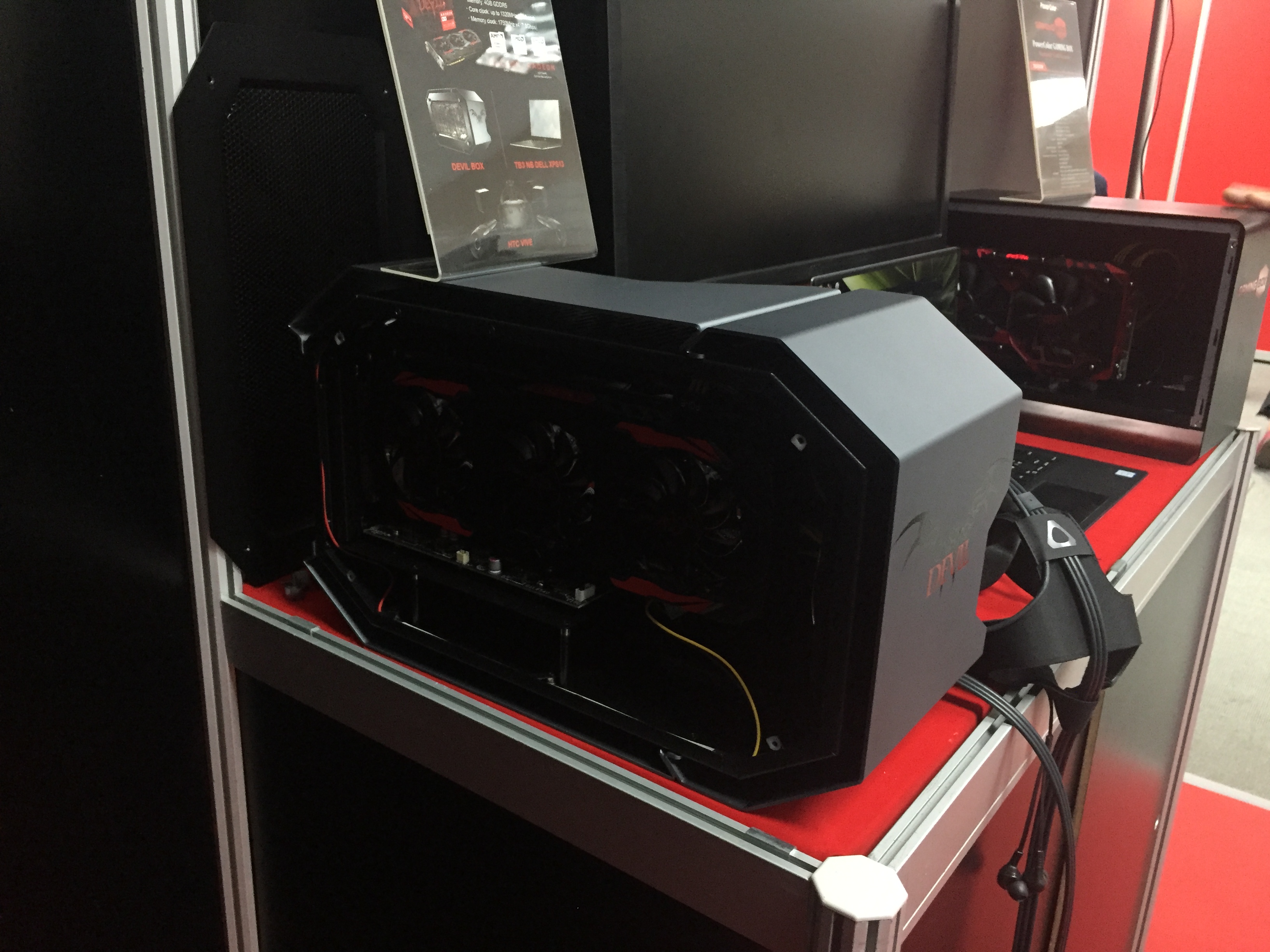 PowerColor Gaming Box Features
The PowerColor gaming box is on display behind closed doors and open to media only at Computex 2017. The previously released Devil Box eGPU is also on the same table. The most obvious change in the new Gaming Box prototype is the shape. The new design is a lot more conservative and has softer edges. The power supply is also swappable, using an SFX form factor.  It is still technically a prototype so some specifications are subject to change. Specifications such as the 2-slot video card support and single Thunderbolt 3 USB Type-C connector will most likely carry on.
Despite PowerColor being an AMD partner, the Gaming Box eGPU is GPU manufacturer and brand agnostic. The prototype on display also supports GPUs up to 375W. This means even the GTX Titan X graphics card can be used. There is also room for video cards up to 320mm in length.
The pricing and release date is not finalized yet, but it s expected sometime in Q3 2017.