The fourth installment to the Batman Arkham saga is finally available and re-released after it was pulled out in June after its disastrous problematic performance on the PC. It was not simply a matter of limiting the frames to 30, the game itself was painfully buggy and unplayable for most users. Close to five months later, the re-release is being offered by Warner Bros. as a "relaunch package" for $90 which includes the original Arkham Knight Game ($49.99) and the season pass ($39.99).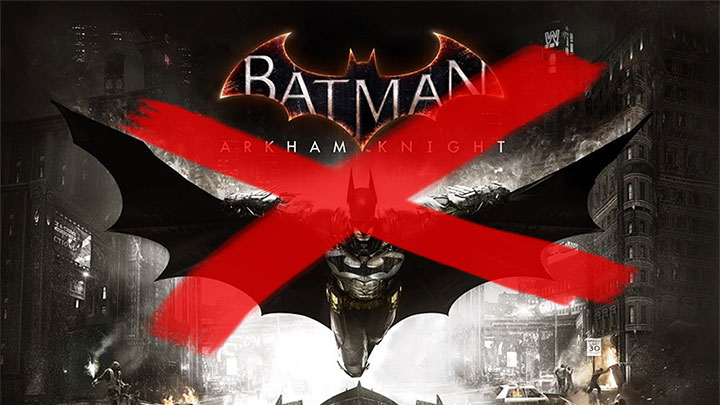 As if that isn't "generous" enough for Warner Bros. users who bought the original season pass will not get the same contents of this new season pass. So all those months waiting results in just the Pre-order and New 52 skin pack (52 is the title, not the count). Class act that is Warner Bros. however, aims to please users by offering the previous Arkham games for free, so users who have the original Arkham Asylum and bought Arkham City should be pleased that they now have an extra copy of a game they already likely own to begin with.
To add insult to injury, many users are still experiencing stuttering and performance issues caused by paging issues. They are even suggesting that users have at least 12GB of memory to overcome this.  There is also no SLI or Crossfire profiles available as well.  There is no changelog or official patch notes but this little gem was posted on the official Arkham Knight Steam page.
Hi everyone,
With the game now available for sale, I wanted to provide a status update since the release of the September patch.
As we confirmed earlier today, the PC version of the game now supports all add-on content that has been released thus far for console. The configurations for this content are being updated now and we expect everything to be available in the next few hours. We'll confirm when this process is completed.
We are still working with our GPU partners to add full support for SLI and Crossfire. In addition, we are working with these partners to address stability issues on certain cards related to the latest drivers.
After extensive testing, a hard drive paging issue with some GPUs on Windows 7 may occur after extended gameplay sessions. If you encounter this, simply re-launching the game will resolve the issue.
For Windows 10 users, we've found that having at least 12GB of system RAM on a PC allows the game to operate without paging and provides a smoother gameplay experience.
For those who want to know, yes there is now an option to change the 30 fps cap with options for 60 fps and 90 fps cap. Which unfortunately still leads 120Hz and 144Hz monitor users out but I'm glad to at least have a little bit of good news to report after several months.
If you want to sound off directly at Warner Bros and Rocksteady, the official feedback page is open on their Steam website: http://steamcommunity.com/app/208650/discussions/0/490124466455266305/