Keyboards
Roccat Suora FX Keyboard Review: Less Frame, More Color
« A Closer Look at the Roccat Suora FX Keyboard | How did it Perform? »
Roccat Swarm Software
The Roccat Swarm software is not included in disc form with the keyboard but it is available for download via http://www.roccat.org. Upon installation and launch, it will most likely ask you to update the software and the firmware. This is all automatic but will require a restart after.
The Roccat Swarm driver is an all-in-one software for Roccat products so it detects what compatible Roccat hardware you had previously installed and allows you to select from several at the top.
The main body of the Roccat Swarm software for the Suora FX has three main tabs: Settings, Key Assignment and Illumination. Settings covers all the basic features such as character repeat, sound feedback option and reaction time adjustment.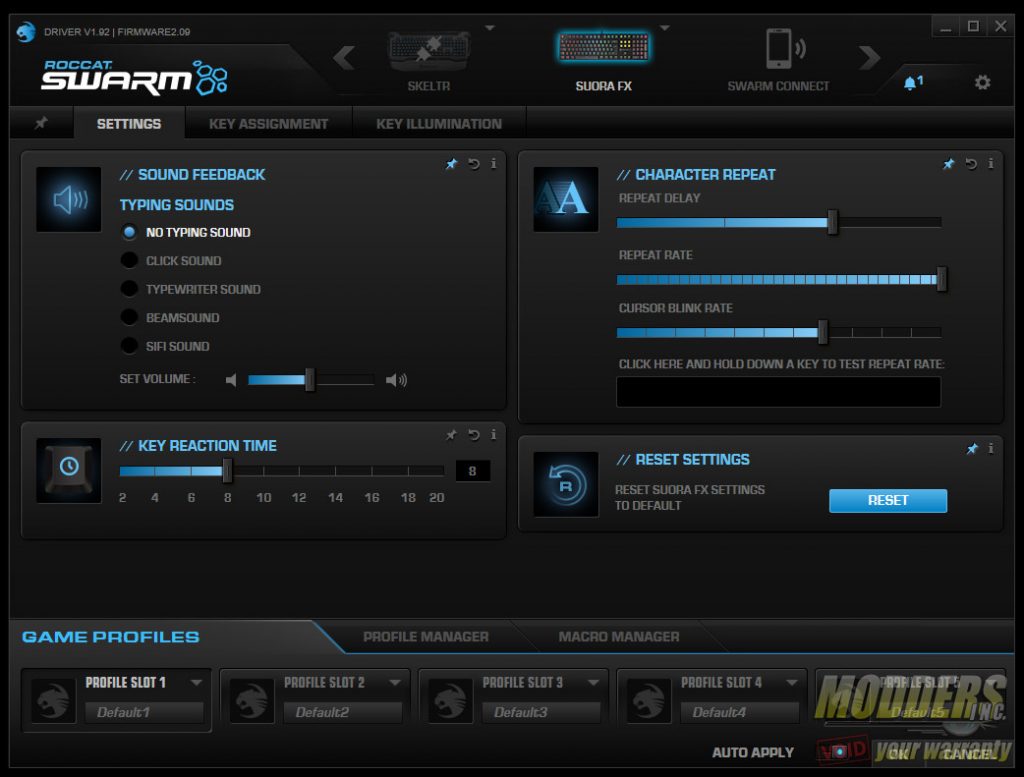 Key assignment allows users to re-assign the majority of the keys with the exception of the Function keys as well as the Windows, Fn key and Game Mode key. This will also allow users to change the secondary Game Mode button assignment. This could be any key or a macro keyset.
Several game presets are already available for the macro for many games so the user can select from this list or add their own by creating a set of Macro with the Macro manager on the lower compartment tab.
The macro manager allows users to create or edit any of the presets, it can even be fine tuned with delays in milliseconds.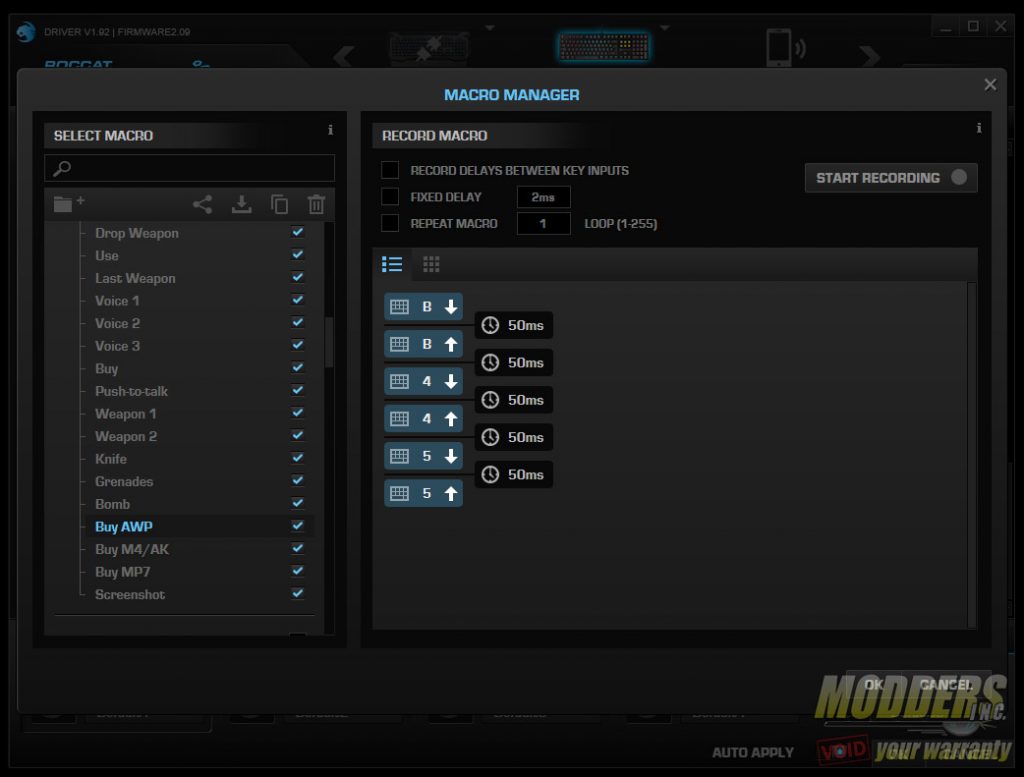 The third tab is the Key Illumination where users can select from a variety of presets including wave (default), fade, snake, ripple, rain, snail, reactive and static. Users can set brightness, color option, direction and more. It is quite comprehensive.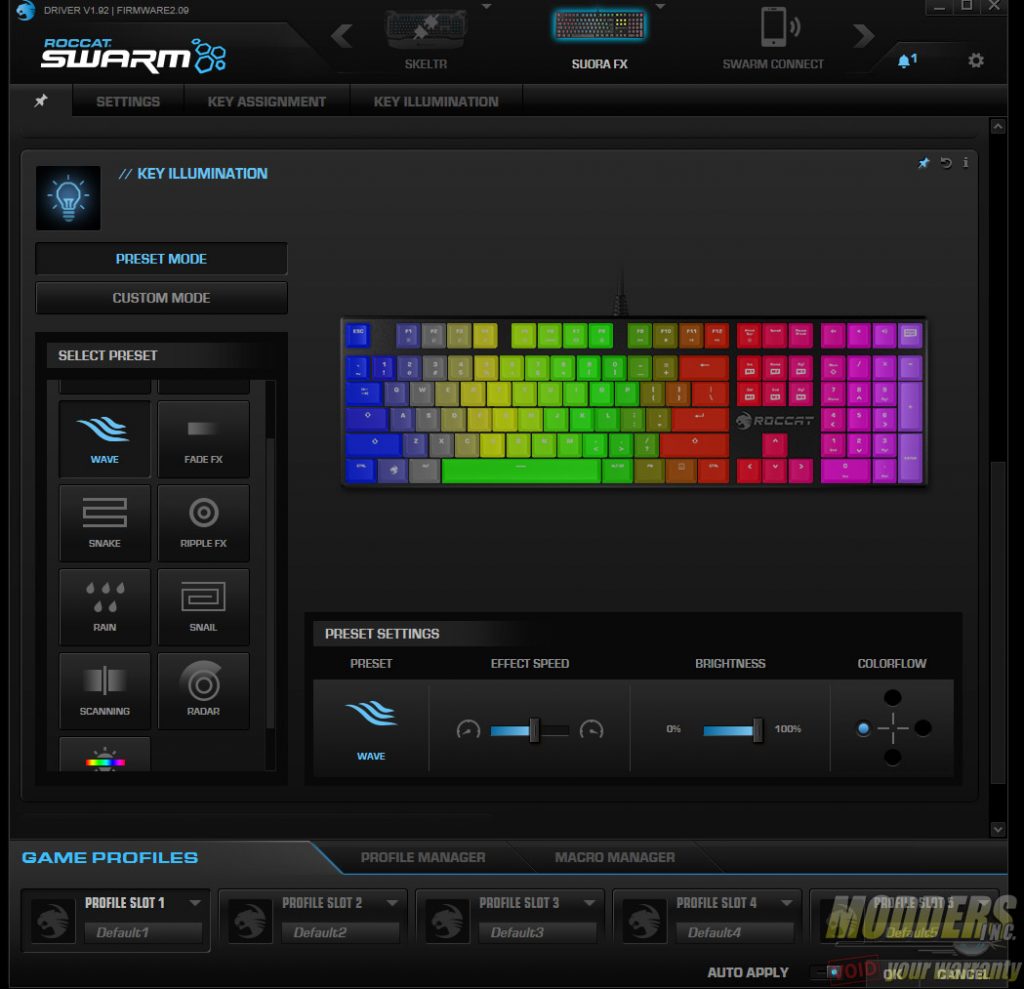 Users can also do a full customization and set different colored areas or zones. Like the Macro, there are presets already so there are easy examples to follow.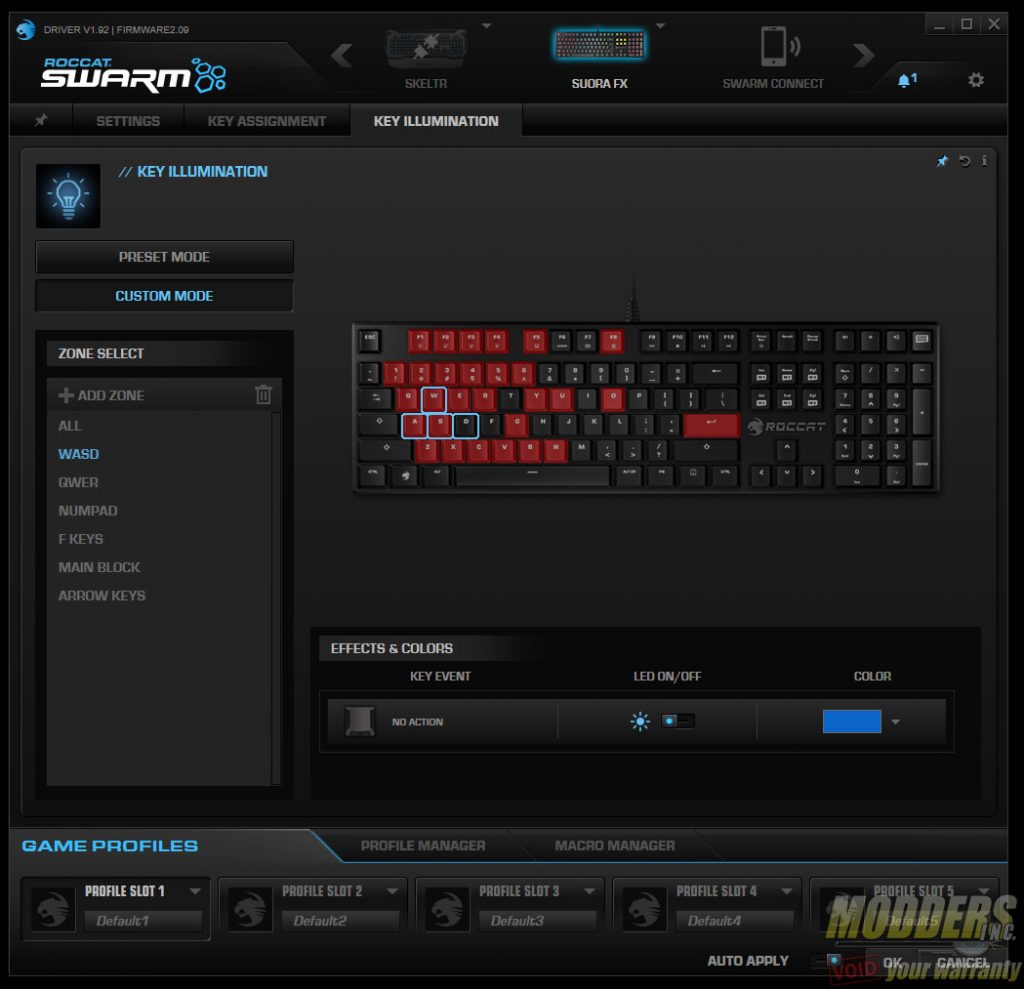 At any time, the lower tab allows users access to five profile slots to save into. These can be imported or exported to a drive via the profile manager tab as well.