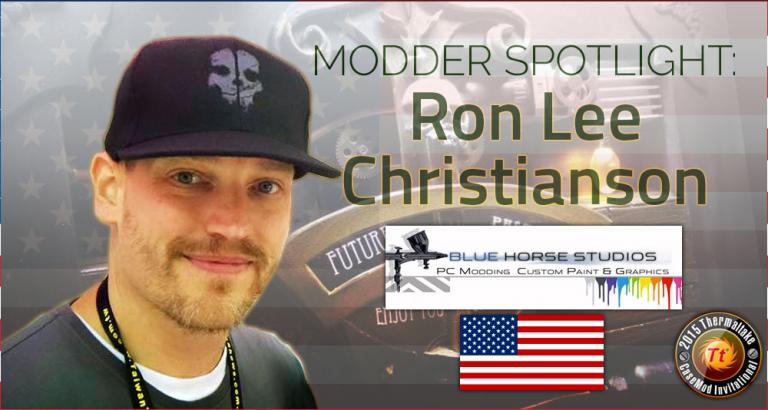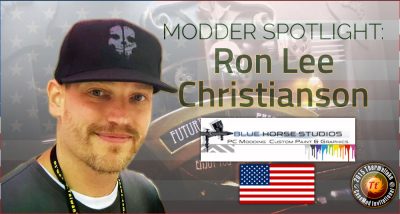 Some people are fine with staying in a comfort zone and never venturing out of this "safety zone",  this however is not Ron Lee Christianson of Blue Horse Studios. Although Ron has really only been on the modding scene for a short time compared to some of the other heavy hitters. Ron never fails to impress the community with each new mod, adding new skills and techniques to his already impressive portfolio. Ron recently was part of the Thermaltake Modding Invitational along with nine other modders from around the world. Modder's-Inc was lucky enough to have an interview with Ron in where he discusses his experience in the Thermaltake competition as well as some insight on modding in general.
For those of you that enjoy listening over reading, you can also listen to the much longer, raw recorded interview as well:
Ron Lee Christianson raw interview, Part 1: (to download, right click Save As here)
Ron Lee Christianson raw interview, Part 2: (to download, right click Save As here)
Who is Ron Lee Christianson?
I come from a long line of artist. I am from Seattle, Washington, currently living in Vancouver. and run Blue Horse Studios from my home.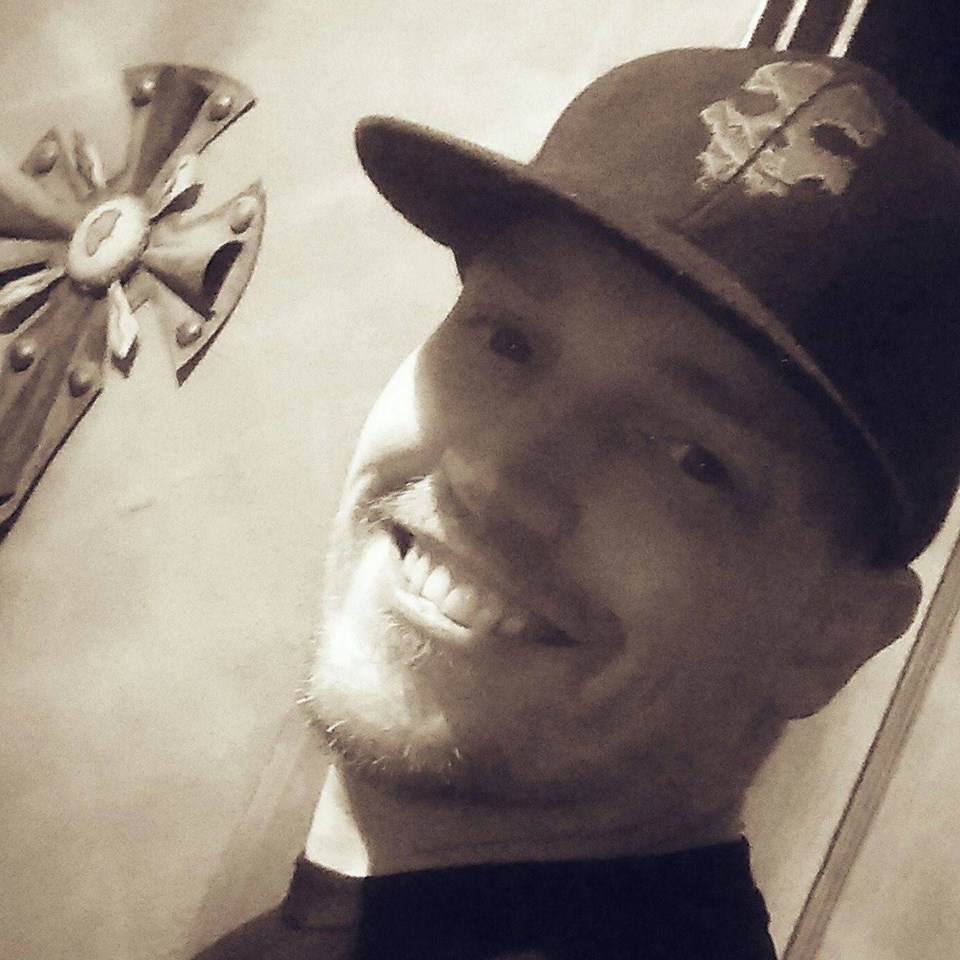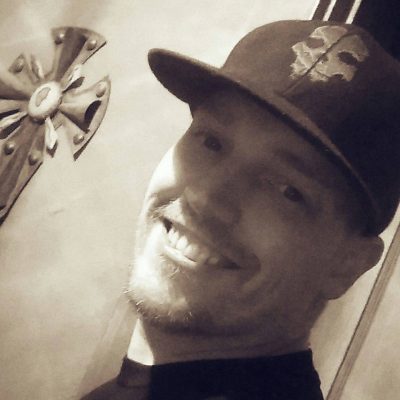 What brought you to modding?
I was upgrading an HP ,wanted to play combat flight simulator..ended up building an entire new system coz it couldn't handle the processing load for game.I came across Doom 3 build on YouTube and I new I wanted to try some creative myself..PC became a new canvas for me to work on..was hooked!!
How did Thermaltake approach you to be part of invitational?
This actually goes back to PDXLAN February of 2014, Shannon Robb (Thermaltake marketing manager) came over and talked to me about doing another project for them to follow up on the Avengers build I did for them in 2013 using their Level 10 Chassis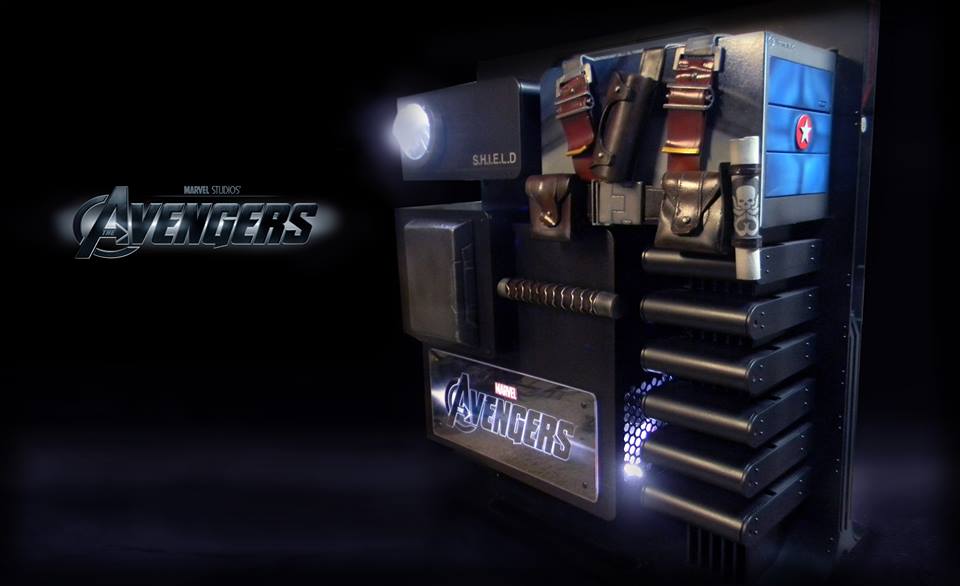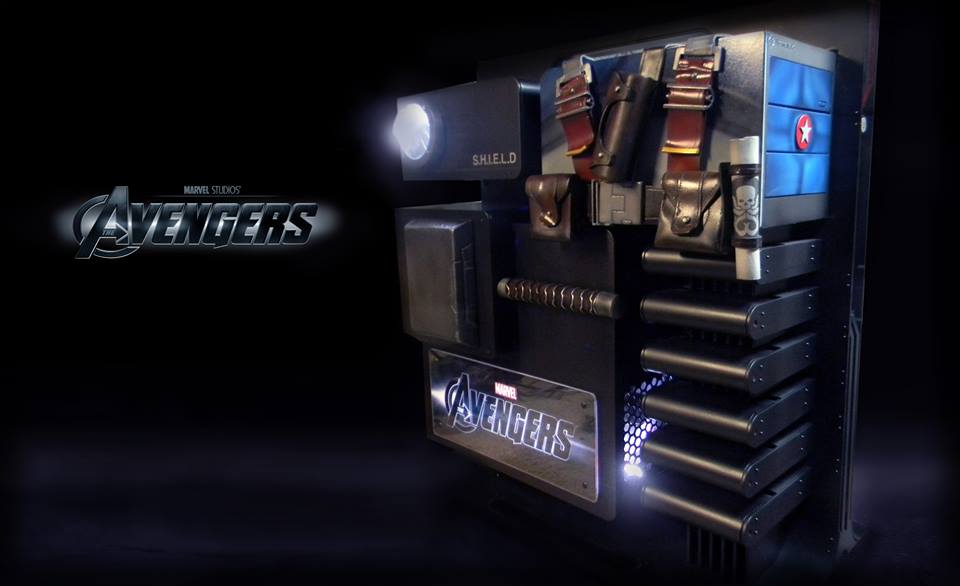 Well summer rolled around and I got an email from him and Andy (Casemod Invitational Event manager) telling me about the invitational and how they wanted me to be apart of competition. So I asked who else was going to be apart of this and they listed off Jesse Palacio, Brian Carter, Maxim and the other guys, and I was ecstatic to be competing against so many of the greats of the community. It really was an honor and I thank Thermaltake for allowing me to be part of this.


Where did you get the idea for the Steampunk Time Machine?
I had actually been wanting to do a steampunk mod for awhile now but not in the traditional sense, I wanted to give it my own twist on what I wanted out of steampunk.
The Steampunk Time Machine reminds me a lot of the movie 9, where the sack people of this barren wasteland would repurpose whatever they could find.
It's funny you say that, as that was one of the movies I watched while I was doing research about where I wanted to take the build. I did want the build to have a Tim Burton feel to it, something that didn't follow the traditional route and stood out.
In all of your builds we see you use a lot of polystyrene, is there a reason you prefer this over other more common materials?
Yeah, so polystyrene is really common for modelers and its such a fantastic material to work with! As long as you aren't going to like a hobby store like I was for awhile spending quite a bit of money on these small 12×12″ sheets you can get it large sheets from pretty cheap. One day when I was at the hobby shop one of the guys there did me a solid and said he could let me spend the money I was spending there anymore so he gave me the name of the place he gets his larger sheets from, "Calsakplastics.com" and you can get some pretty good size sheets for around thirty to forty dollars.
For modeling I like to use it for all the accent panels but will use ABS sheets/rods for parts that need a little more rigidity. You do need to be careful with polystyrene however if you do not prep prior to using it, you can end up with warping do to heat or yellowing as it is susceptible to being damaged when heated.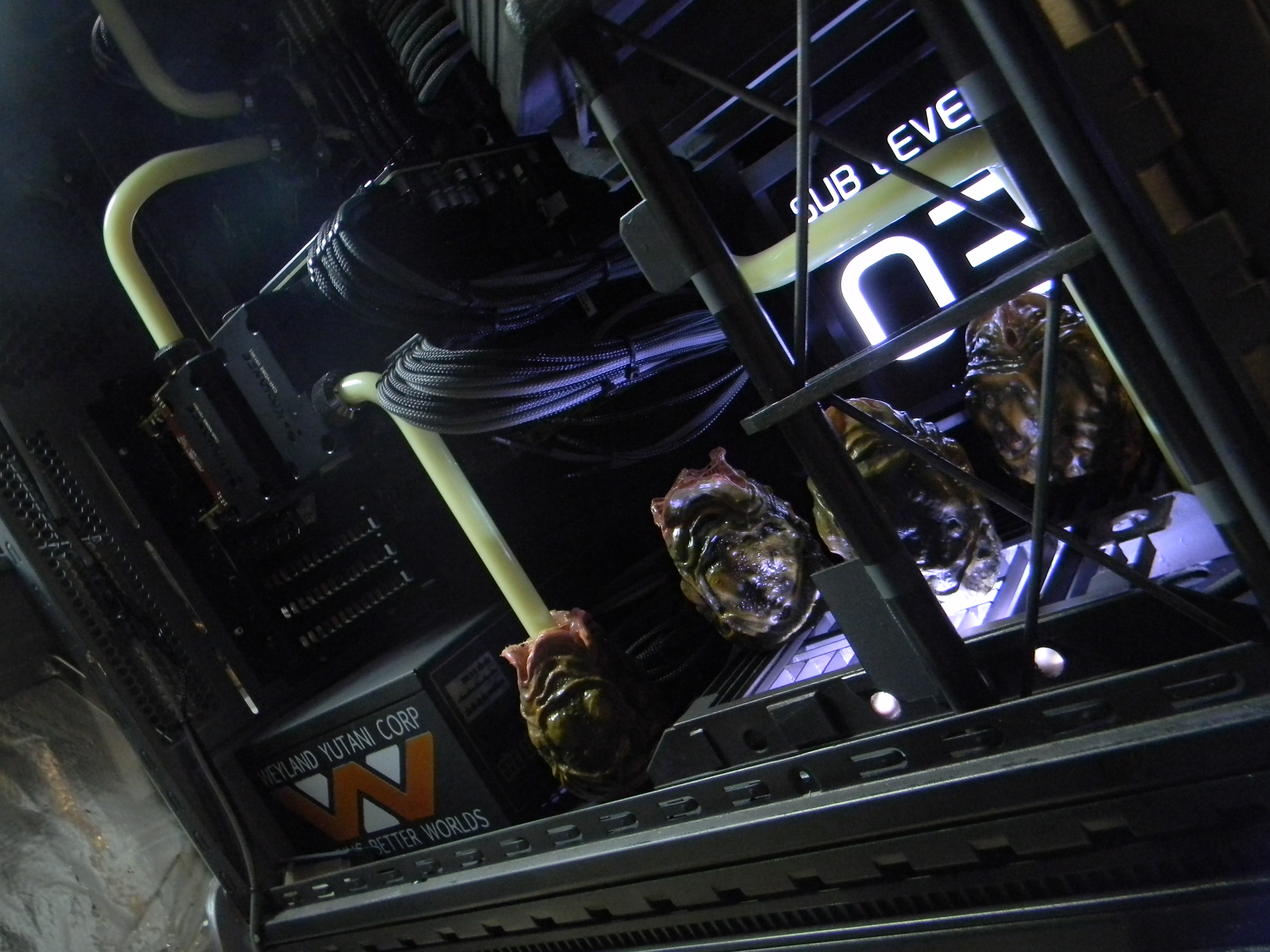 What was your favorite part of the competition?
That's hard to say, I made it a point not to look at any of the other guys worklogs until I was done, because I didn't want to syke myself out or get discouraged, since I was competing against some heavy hitters. It was great seeing what the other guys turned out though, so many great projects from everyone, so many different styles around the world all brought together. Again I really cannot thank Thermaltake enough for letting me be part of this.
Any words of wisdom for the audience?
Just keep learning and trying to grow not only as an modder, but as a person. Sometimes you just need to step back and clear your head rather than give up. I can't tell you how many times I have worked for hours on something only for it to get scraped. The trick is to just take it in stride.
Where can we see more of your work or questions about custom work?
I try to update my page on facebook "Blue Horse Studios" with each update as well as my youtube channel where I post my worklog videos
https://www.facebook.com/bluehorsestudios/?fref=ts
https://www.youtube.com/channel/UCY7qccEFLm8ZVW9n1KQKNiw
The Facebook page is also where people can contact me for custom airbrush work as well as other services.
I also run a group on facebook, where modders from all over the world post their projects, BHStech
https://www.facebook.com/groups/BHSTECH/


We would like to give a big thank you to Ron for giving us some of his time to talk about his entry in the Thermaltake Invitational Modding Contest. Thank you to Thermaltake, Newegg, Axevir for supporting the event and helping spread the modding movement.