Sapphire Tri-X Radeon R9 Fury Overview »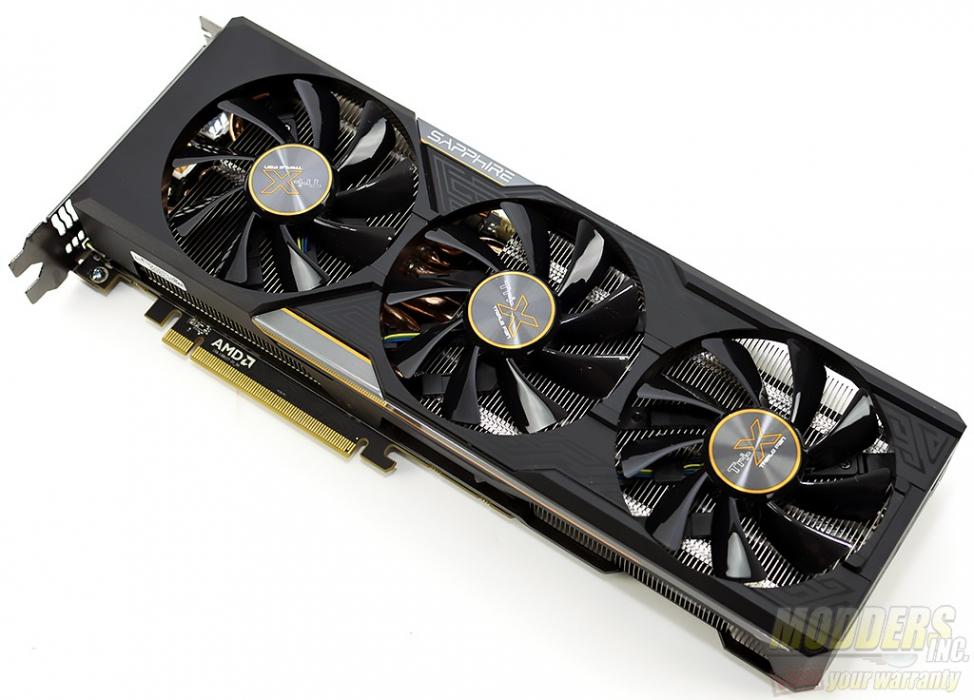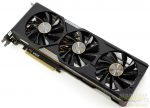 At E3 2015 AMD announced their long awaited Fury line of GPUs using the "Fiji" silicon. The models in the line up are the Fury X, Fury X2, Fury, and the Fury Nano. AMD's flagship GPU; the Fury X was released into the review channel first.  A couple of weeks later the Fury was released. The second model to carry the Fury name is slightly different than its sibling. Instead of a water cooler, the Fury uses air cooling. Sapphire is the largest AMD partner and brings their version of the Fury to market. The Sapphire Tri-X Radeon R9 Fury features a triple fan cooler and dual BIOS. Over the last little while, Sapphire has been focusing heavily on bringing well performing yet extremely quiet cooling to market. The Vapor-X series and the previous Tri-X series of coolers really did keep the previous AMD products cool while keeping noise to a minimum. It will be interesting to see how the Tri-X solution for the R9 Fury performs.
[sc:sponsor sponsor="Sapphire" product_link="http://www.sapphiretech.com/catapage_pd.asp?cataid=284&lang=eng" product_name="Sapphire Tri-X Radeon R9 Fury" product_price="549″ ]
Our sample did not come in  a retail box nor did we get any accessories with it, but I was assured by Sapphire the card we received was in fact a retail version of the card albeit an early version.
Specifications
GPU
4096 Stream Processors
38 nm

 


Graphics Core Next (GCN)
1000 MHz  Engine Clock
Interface
PCI-Express 3.0
Memory
3584 bit Memory Bus
HBM Memory Type
1000 MHz Effective Memory Clock
4096 MB Size
Displays
Maximum 4 Outputs
Output
1 x HDMI
3 x DisplayPort 1.2
Resolution
4096X2160 Pixel DisplayPort Resolution
API
OpenGL® 4.5
OpenCL 1.2
DirectX® 12
Shader Model 5.0
Feature
AMD CrossFire XDMA
AMD PowerTune
AMD ZeroCore Power Technology
FreeSync Technology
AMD Eyefinity
Quad HD Display (4K*2K Support)
Video Codec Engine (VCE)
AMD HD3D Technology
16K Hours Capacitor
Intelligent Fan Control
10mm Heat Pipe
Dual BIOS
AMD Tress FX technology
AMD Liquid VR technology
AMD Virtual Super Resolution(VSR)
AMD TrueAudio technology
Universal Video Decoder (UVD)
Cooling
Tri-X fans
Two-ball bearing
Form Factor
2.5 Part Slot Occupied
195x110x40 Dimension /mm
Power Consumption
375W
OS
Windows 10 Windows 8/8.1 Windows 7
System Requirement
750 Watt Power Supply (Suggestion)
2 x 8-pin AUX Power Connector
4 x 8-pin AUX Power Connector is required for CrossFireX™ system.
CD-ROM or DVD-ROM drive for installing software
PCI Express® based PC is required with one X16 lane graphics slot available on the motherboard.
Accessory
1 x DisplayPort to DVI Active Cable (Dual-Link)