Seagate has announced the largest capacity desktop consumer hard drive is now 10TB and is available on their BarraCuda Pro line. This is 2TB more than the previous highest capacity desktop drive and although Seagate already has 10TB Enterprise drives available for $597 at Amazon.com, the new BarraCuda Pro is ideal for home users and carries a $509 price tag.  The new BarraCuda Pro is available currently only as a 3.5″ 7200 RPM SATA drive with a 256MB cache (model number ST10000DM0004) and has a 5-year warranty.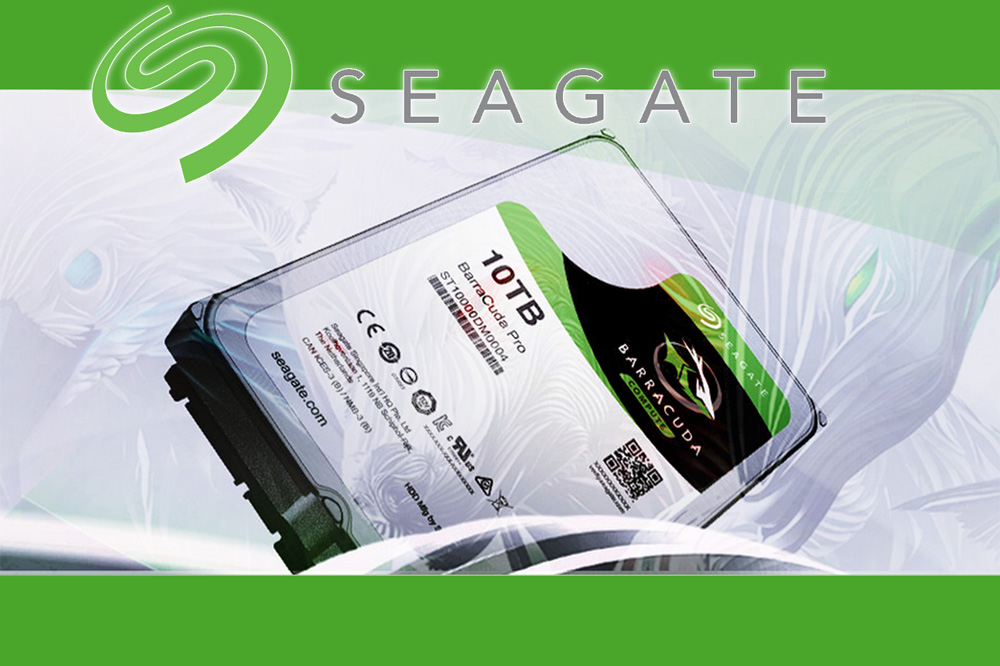 Surprisingly, Seagate claims that the new drive only has an operating power of 6.8W, much more efficient than the 9W operating power of existing 8TB and 6GB BarraCuda Pro drives. Start-up power and idle average power is also less at 1.8A and 4.5W respectively compared to 2.0A and 7.2W with the 8TB and 6TB version.

Seagate also adds the 10TB option as part of their IronWolf and SkyHawk drives (part of Seagate's Guardian storage series line). Seagate IronWolf drives are designed for Network-Attached Storage use while SkyHawk is designed for surveillance video requiring constant recording operation. The 10TB Seagate IronWolf (model number ST10000VN0004) and SkyHawk (model number ST10000VX0004) also come in 3.5″ 7200RPM drives with 256MB cache but carries a 3-year warranty instead.
For more information, visit: http://www.seagate.com/ca/en/internal-hard-drives/