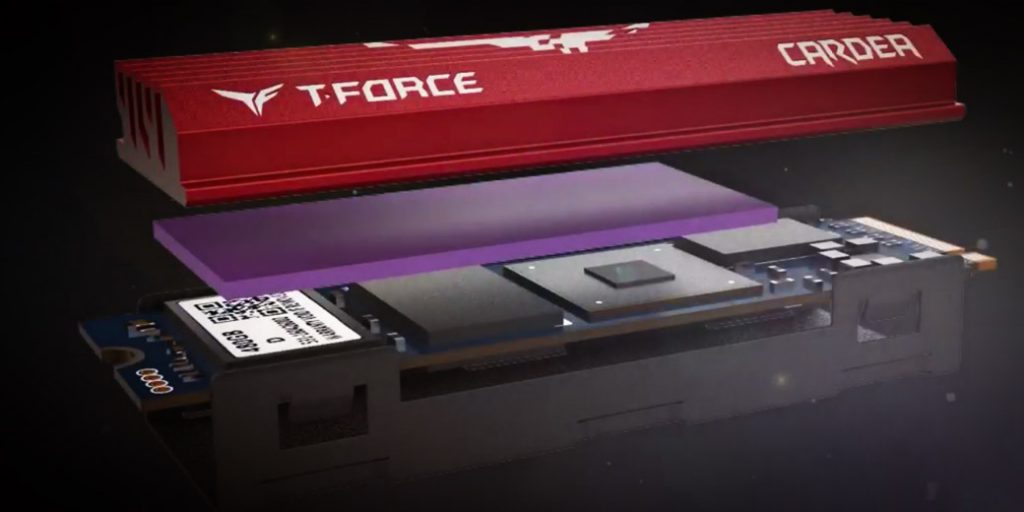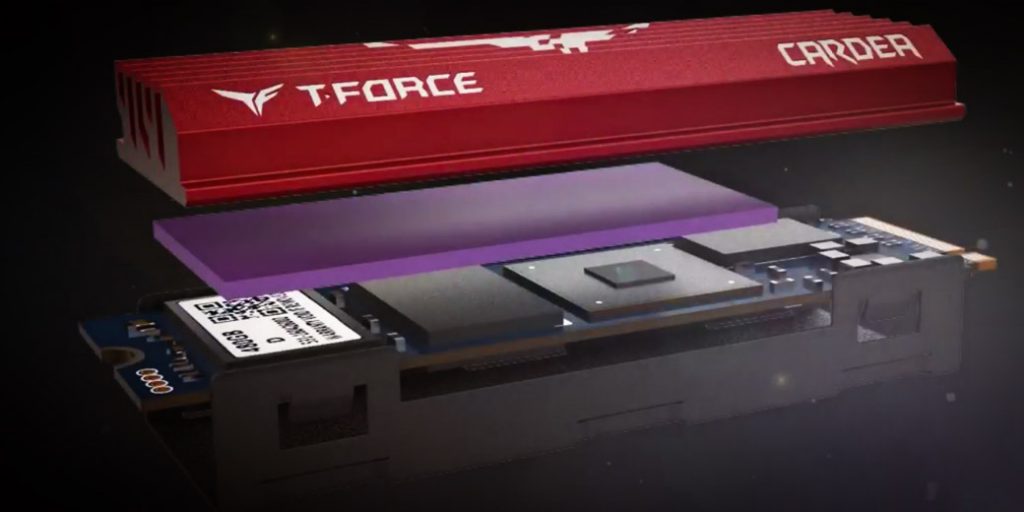 M.2 NVMe solid state drives are known for their blazing fast speeds exceeding SATA limitations but their performance have also been known to be affected by heat, throttling back as the temperature rises. In Team Group's T-Force Cardea M.2 SSD, the company tackles this issue head on with the use of an integrated heatsink pre-installed on the drive right out of the box. It is not a simple sheet of metal either like what Biostar or MSI offers on their motherboards, but it is a substantial heatsink with a backplate buckle that allows the drive to reach its intended speeds without throttling.
The T-Force Cardea PCI-e M.2 SSD measures 12.9 x 80.1 x 23.4mm and weighs 45 grams. Team Group did not officially disclose on the product page but it is most likely using a Phison E7 controller. It is available in 240GB and 480GB capacity with the smaller capacity drive reaching 2600/1400 MB/s and 180K/140K IOPS max read/write while the larger 480GB model reaches 2650/1450 MB/s with 180K/150K read/write IOPS max. Total Bytes Written rating for the 240GB model is 335 while the 480GB is rated for 670 TBW.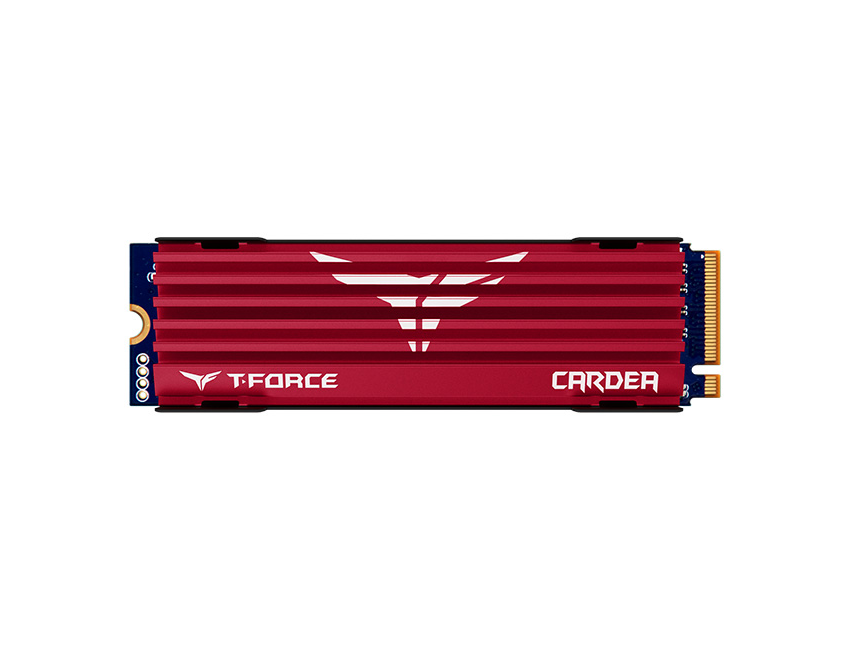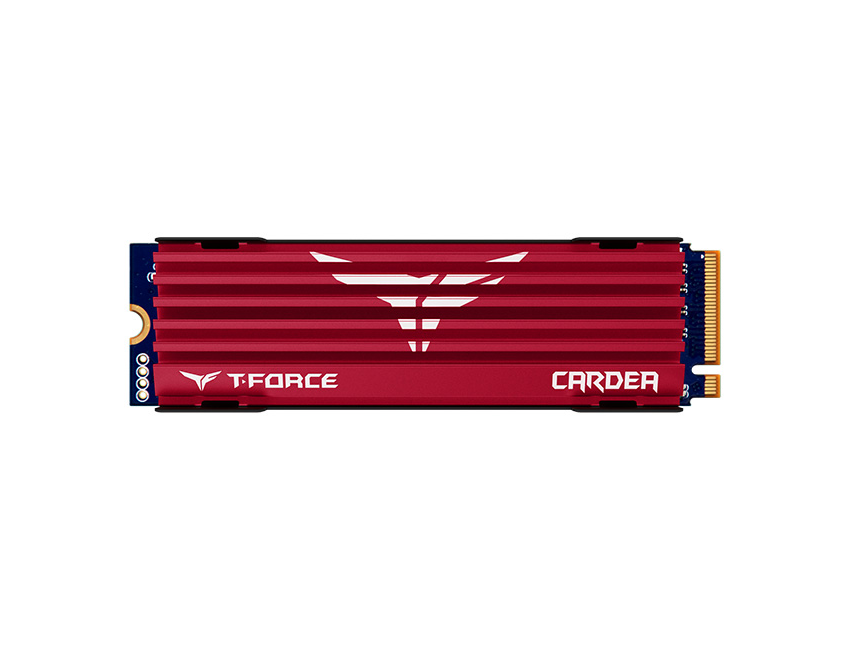 Since this is a PCIe Gen3 x4 NVMe M.2 drive, it is only supported natively on Windows 8.1 or 10 operating systems or newer. Team Group provides drivers for those using an older Windows OS however, but it must be installed prior to installing the Cardea SSD itself. The T-Force CARDEA supports S.M.A.R.T function has built-in smart management algorithms functions such as GC (garbage collection) and TRIM command which ensure optimal efficiency, and the service life of the SSD to bring it to its maximum potential. Smart Wear-Leveling technology and ECC (Error Correction Code) function improve the accuracy and reliability of data transfer. This product is covered by a 3-year warranty.
Product Overview:
For more information on Team Group T-FORCE CARDEA M.2 SSD, see official product page here: http://www.teamgroupinc.com/en/product/T-Force/Gaming/SSD/