Keyboards
Tesoro Excalibur Spectrum Keyboard Review: Fun Fury of Fancy Fingering
Layout and Feature Overview »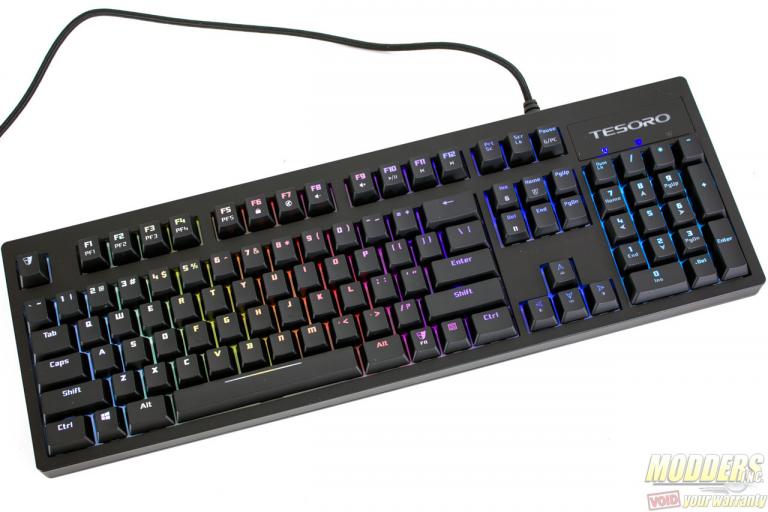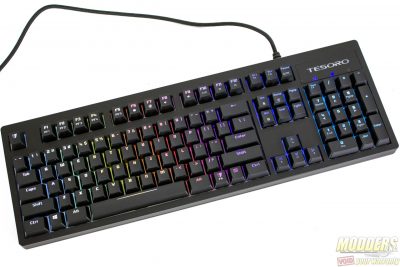 The spectrum of PC gamers span between those who play casually for fun, and those who describe their PC as a "battlestation" unironically. Each one requires a keyboard to do more than just type, but to be a perfect extension of intent whether it means sharing a smile or virtually teabagging somebody you freshly fragged. Although this might sound like a very disparate expanse of user base to cover, this does not mean one keyboard could not fit the requirements of all in between. Tesoro seems to thinks so with their Excalibur Spectrum RGB LED keyboard.
[sc:sponsor sponsor="Tesoro" product_link="http://www.tesorotec.com/excalibur-spectrum/" product_name="Excalibur Spectrum" product_price_link="Newegg.com" product_price="$119.99″ ]
The Tesoro Excalibur Spectrum is a full RGB LED keyboard capable of adjusting any one of its 104 keys to display any of the 16.8 million color combination available. The Lobera Spectrum uses Kailh mechanical switches compatible with Cherry MX keycaps and comes in four similar Cherry MX variants: red, black, blue and brown. For added gamer convenience, the Tesoro Lobera Spectrum also features USB and audio pass-through, with live macro recording and advanced key re-assignment capability.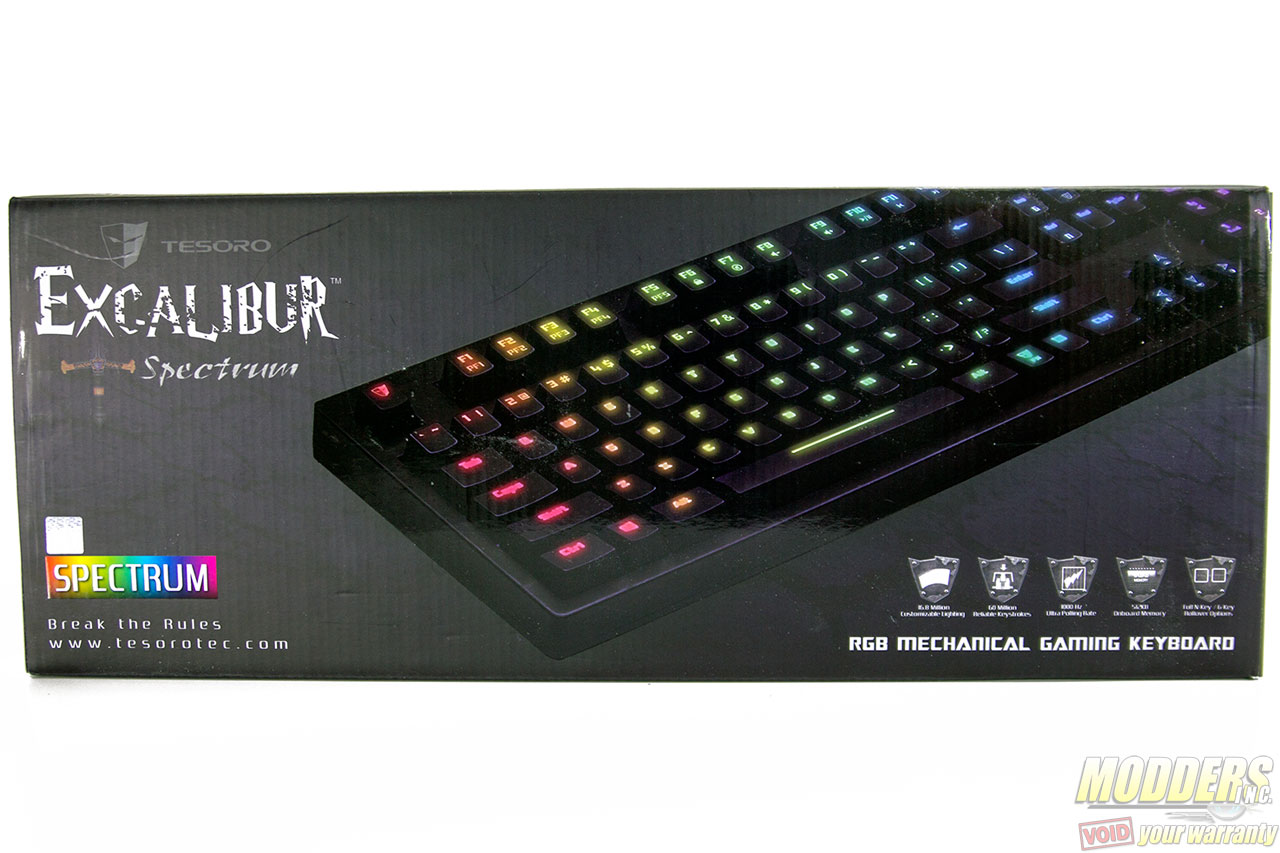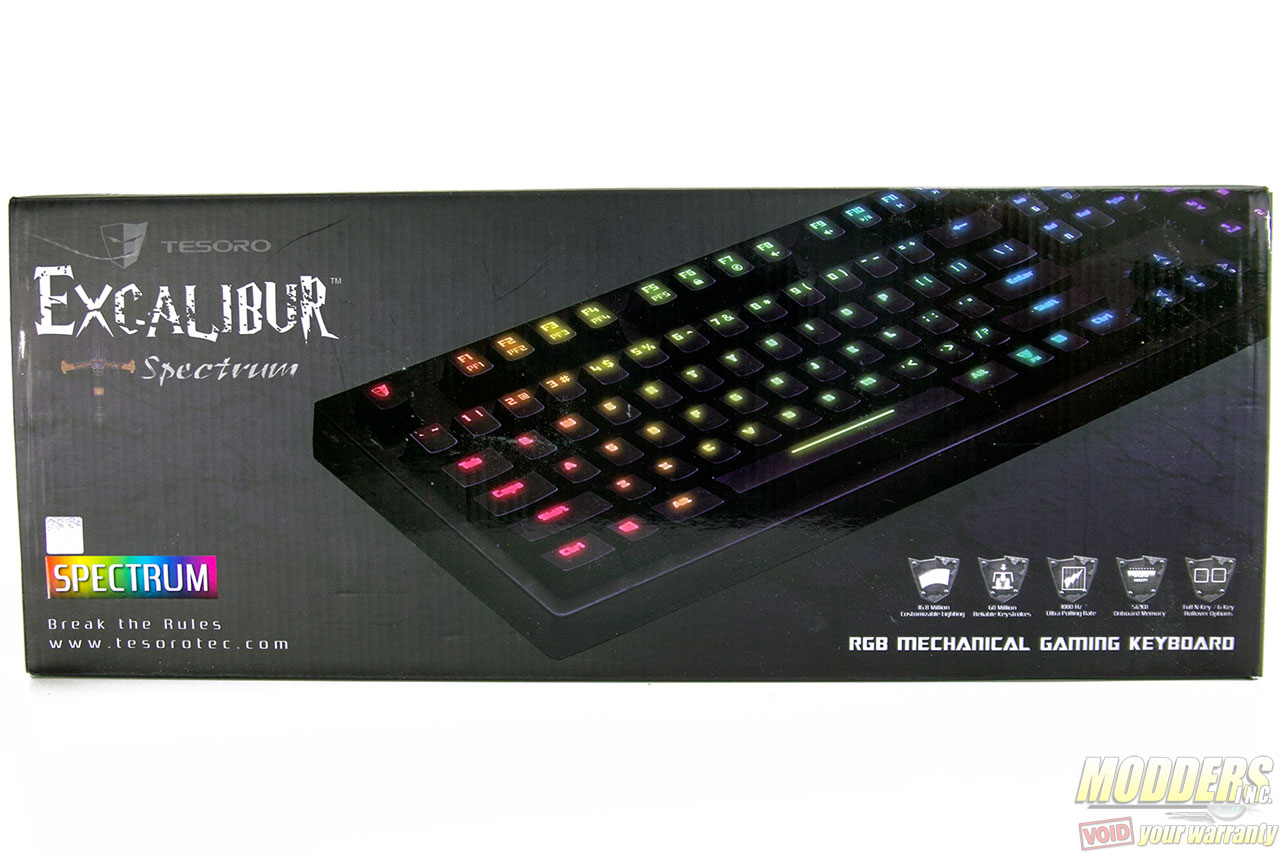 Is it just me or does Tesoro use the Harry Potter font for the product name on their packaging? Anyway, the packaging consists of a two-stage box with an external glossy slip-on cover externally and the actual box holding the product inside. The Tesoro Excalibur Spectrum sits at the top compartment with the documentation  tucked underneath it and the keyboard itself protected by bubble-wrap.
The documentation includes Tesoro Excalibur Spectrum user guides and a Tesoro product family guide. There is space for a disc but the Excalibur Spectrum software is not bundled in the box and must be downloaded from Tesoro's support website at www.tesorotec.com/support.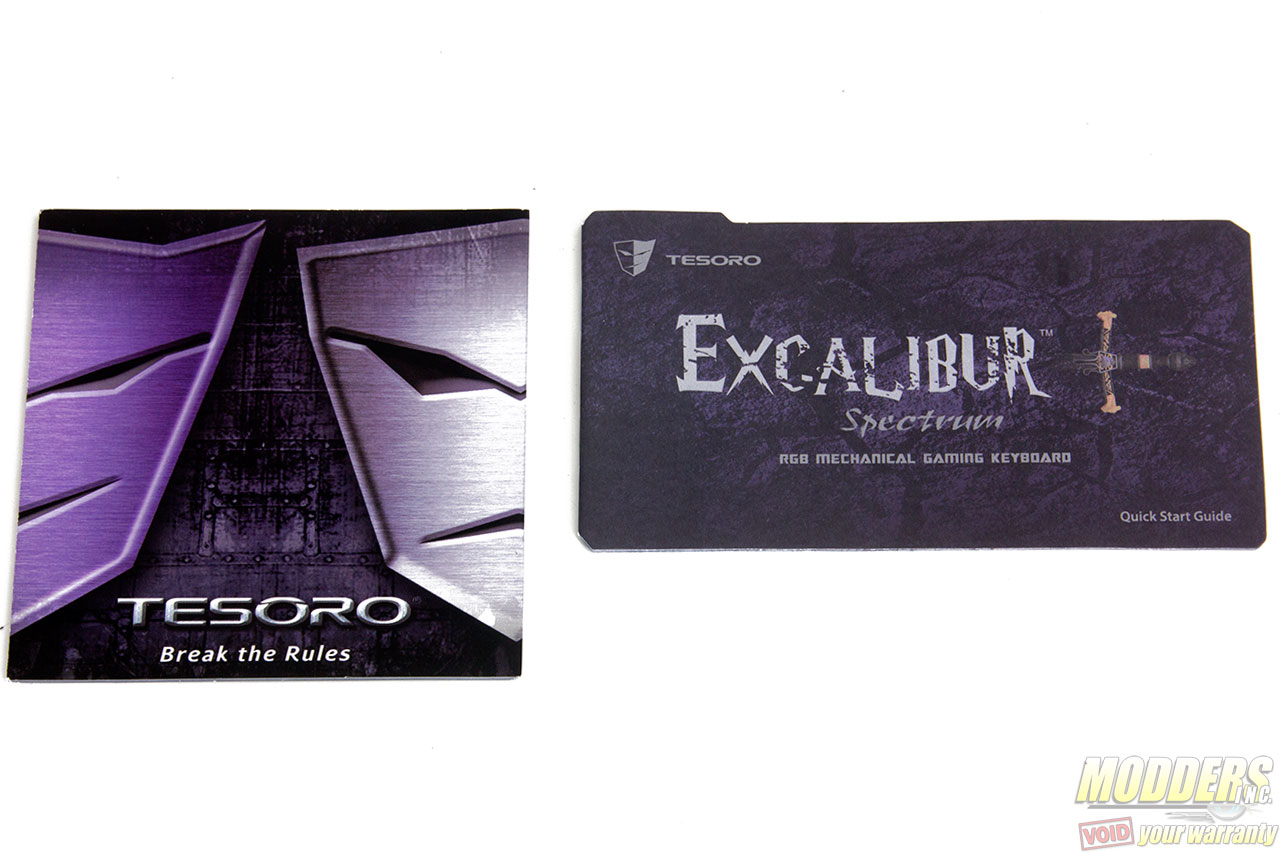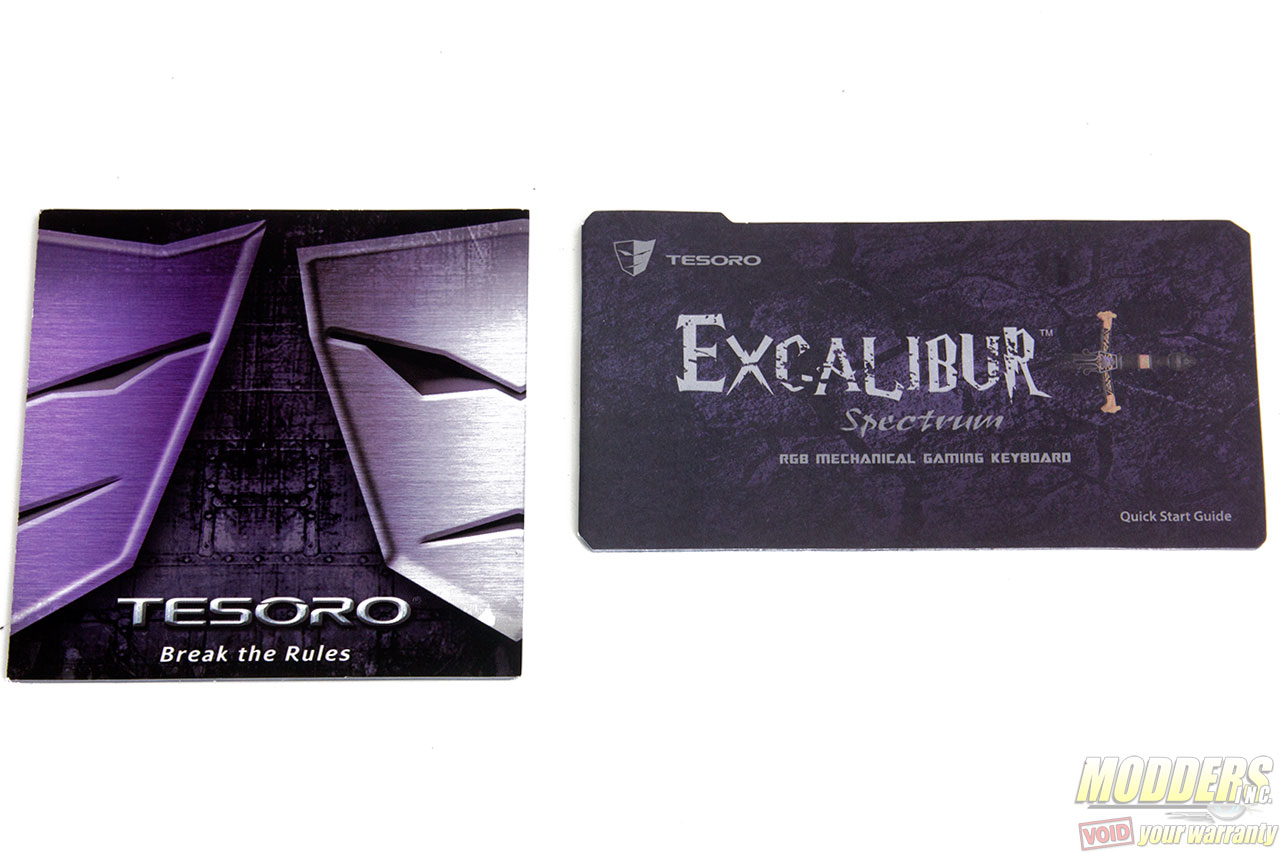 Specifications:
| | |
| --- | --- |
| Key switch | Kailh mechanical |
| Full key backlight | Yes, RGB |
| Memory | 512KB |
| Profiles | 5 |
| Macro keys | Any |
| Key Lifespan | 60 Million Keystrokes |
| Multimedia Keys | 6 |
| USB Ports | None |
| Cable length | 1.55m Braided |
| Dimension | 145(L) X 450(W) X 24(H) mm |
| Lighting Modes | 7 |