Keyboards
Tt eSPORTS MEKA PRO Gaming Keyboard Review
A Closer Look at the Tt eSPORTS MEKA Pro Keyboard »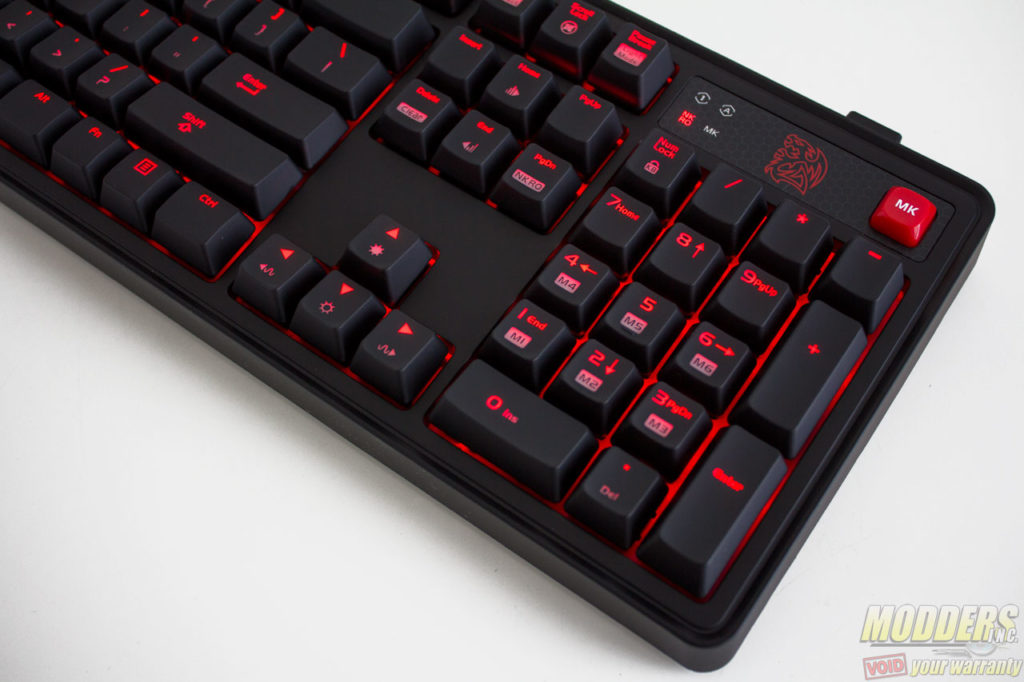 While it is nice to have a feature-rich keyboard,  many gamers simply want to be able to play without having to go through the rigmarole of software setups and pre-configurations. To be able to just plug-and-play and ready to fight right out of the box and is just exactly what the new Tt eSPORTS MEKA Pro keyboard is for.
The new Tt eSPORTS MEKA Pro utilizes authentic Cherry MX switches with options for Cherry MX Blue (tactile clicky), MX Brown (tactile non-clicky) or MX Red (linear non-clicky).  Unlike many gaming peripherals lately, it forgoes the RGB LED feature for a uniformly red LED backlight and doubles-down on practical features instead.
[sc:sponsor sponsor="Tt eSPORTS" product_link="http://www.ttesports.com/productPage.aspx?p=243&g=ftr" product_name="MEKA Pro Keyboard" product_price_link="http://www.ttesports.com/productPage.aspx?p=243&g=ftr" product_price="$89.99″ ]
Packaging
The MEKA Pro comes in a full-color box  with a standard red and black theme like all Tt eSPORTS products. The The front and the back has the full front shot layout of the keyboard, highlighting the features available. This box opens up from the front and flips up to reveal the  inner contents.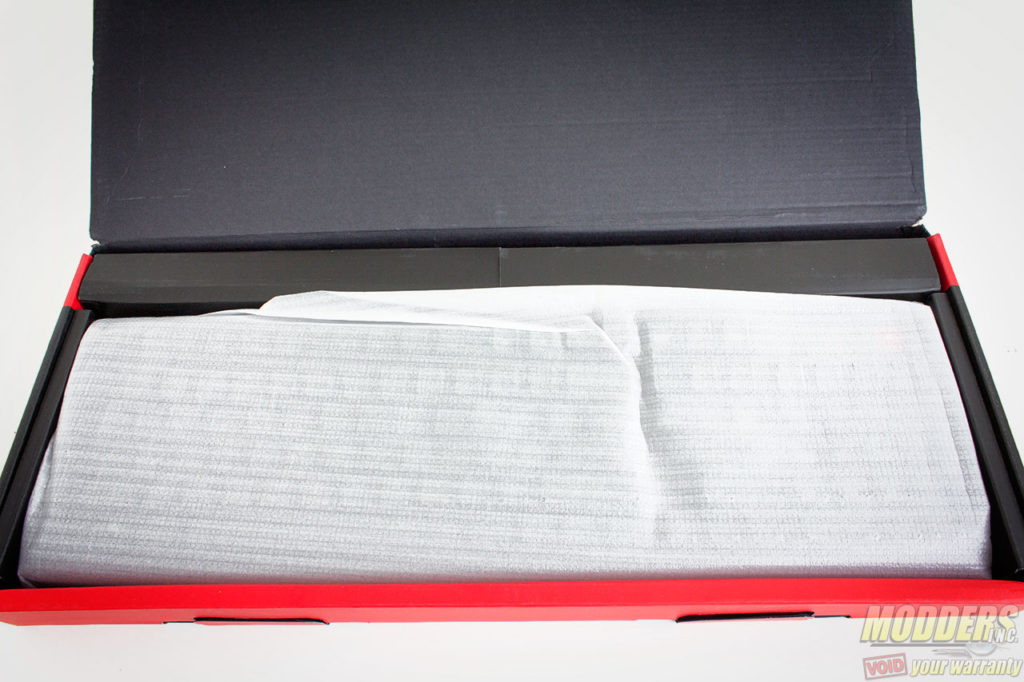 Inside, the keyboard itself is housed in a protective foam sheet while the USB cable is tied and store d on the upper compartment. The accessories are also in this separate compartment stored in a box, with the documentation positioned underneath the keyboard.
Accessories
A small box contains nine replacement keycaps in red with a keycap puller included. The documentation is enclosed in a separate piece of plastic with the warranty information sheet and the user's guide.
Specifications:
| | |
| --- | --- |
| Dimension | 449.8 x 142.6 x 37.7 mm |
| Color | BLACK |
| No. of Macro Keys | 6 |
| No. of Game Profiles | ONE |
| Graphical UI | NO |
| Weight(g) | 1200 GRAMS |
| Gold-Plated USB | YES |
| Interface | USB |
| Anti-Ghosting Keys | YES / N KEY Rollover (USB) |
| On-Board Memory Size | 256 bit |
| Polling Rate | 1000 HZ |
| Back-Light | YES, FULL RED LED |
| Wrist Rest | NO |
| On-Board Audio Jacks | NO |
| Smart Cable Management | NO |
| USB Cable Detachable | NO |
| Multimedia Keys | 7 |
| On-Board USB Port | NO |
| Cable Length | 1.8 M |