Thecus Announces 10GbE Network Interface Card – C10GTR 10G NIC with aTehuti TN4010 processor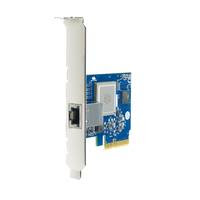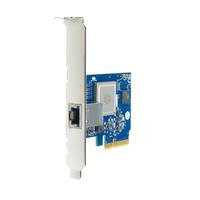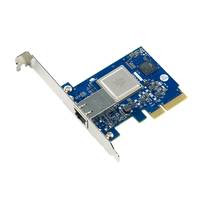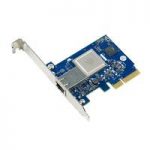 Thecus® launches the 10GbE Network Interface Card (NIC) with a Tehuti TN4010 processor – C10GTR. A followup to the successful C10GT card, the C10GTR is ideal for backend throughput for multiple clients, and with the widespread adoption of 10GbE environments, proves Thecus' commitment to staying on top of market trends.
Under the Hood
Powered by an advanced Tehuti TN4010 processor, the new 10Gb Ethernet PCI Express Adapter from Thecus is compatible with both x4 and x8-sized PCIe slots as well as 100M, 1G, and 10G networks. Software supported by the C10GTR includes Windows Storage Server 2012, WSS 2008 R2, Windows 8, Windows 7, Linux 2.6, Linux 3.x, VMWare 5.x, and Hyper-V. This low profile card is suitable for a wide range of products, including enterprise-targeted NAS from Thecus (such as the Top Tower, large business rackmount, and N7710/N8810U series, as well as the N7700 and N8800 PRO v2).
The C10GTR is also fully compliant with a wide range of protocols, including IEEE 802.3az, IEEE 802.3ad Link Aggregation, and IEEE 802.1q VLAN.
A Step Towards the Future
With the evolution of network technology marching onwards, the Thecus range of networking solutions is ready for the multimedia-rich and cloud-centric operations of the future with 10Gb Ethernet.
Price and Availability
The C10GTR is now available for the suggested retail price of $300.
For more information on where to buy this product, go to:
http://www.thecus.com/wtb.php
For more information on the Thecus C10GTR, go to:
http://www.thecus.com/product.php?PROD_ID=103
For more information on Thecus, go to:
http://www.thecus.com