News and Articles
Thermaltake announces their TT Liquid Cooled Gaming Systems at PAX East.
A prebuilt PC that's worth buying?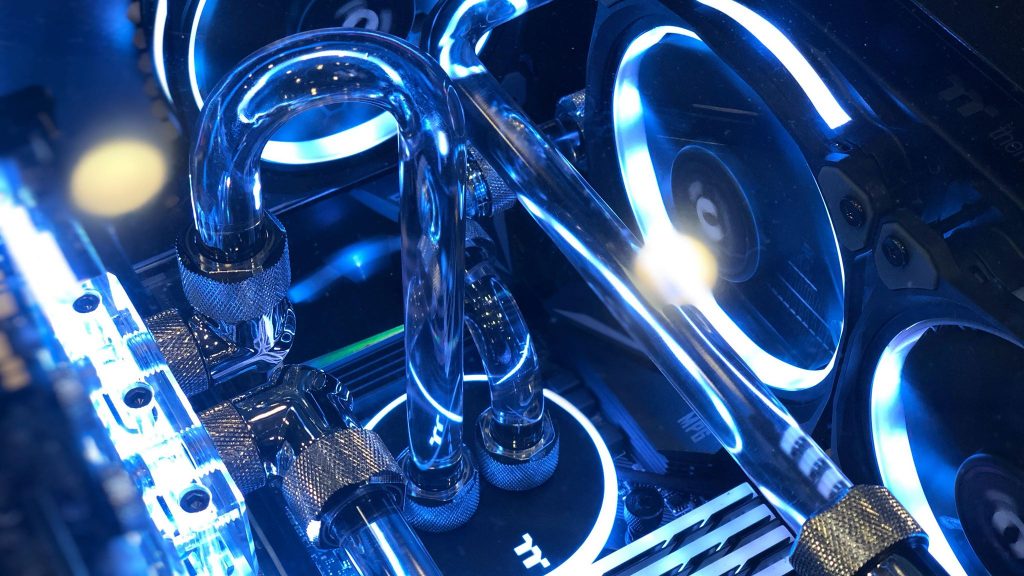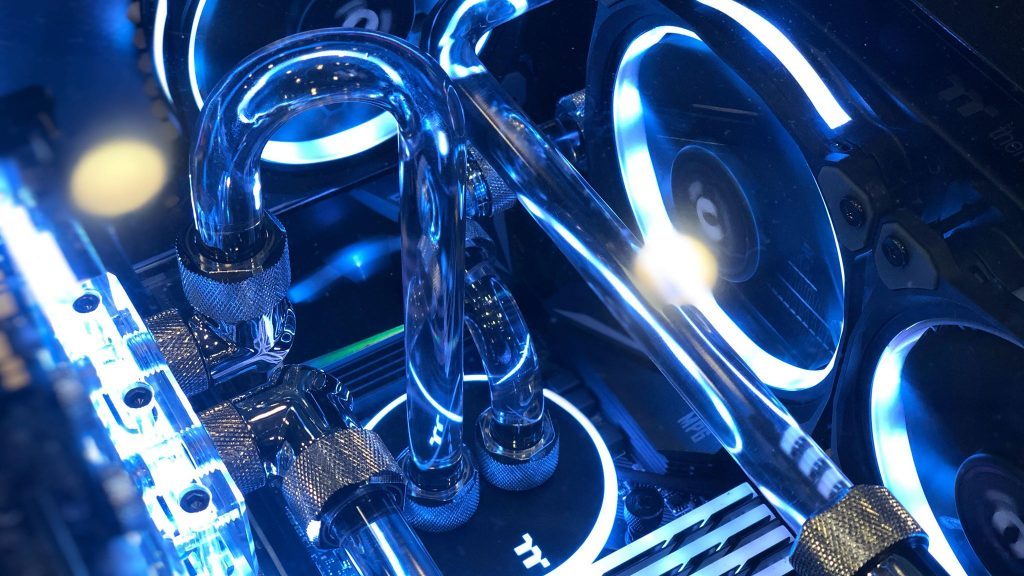 No matter what show we attend, I'm always most excited to visit with the guys from Thermaltake. Their exhibits are always top notch, as well as their custom builds and mods. To top it all, it's always great to see Thermal Mike. No matter what products it is showing off, his knowledge is only surpassed by his passion for the products it sells. Whether its fittings, radiators or just coolant, you can tell he has pride in and stands by its products. Needless to say, Mike was very enthusiastic about the latest venture by Thermaltake, their Liquid Cooled Gaming Systems.
Pax East isn't like CES or Computex where companies are only dealing with media and showcasing new products. Pax gives these companies a chance to interact with the consumer and sell their new products directly to them. So, there usually aren't many new products for us, as media to cover since CES. Especially nothing as exciting as a full line up of custom cooled, high-end PCs like Thermaltake's all-new Liquid Cooled Gaming Systems. Yes, I'm well aware that there are several companies doing "custom" computers these days. But the custom PC's from Thermaltake are not iBuyPower or Alienware, no, no, no. We're not taking Diablotech power supplies, Value Select memory, and ECS motherboards. Even the lowest model in the Thermaltake Liquid Cooled Gaming Systems line up, the L20 VT-01, is sporting at minimum an 850 watt 80+ Gold Power Supply, MSI Z390M MPG Gaming Edge AC, ZOTAC GAMING GeForce RTX 2080, 500 GB 970 EVO NVMe M.2, a 4TB 7200 RPM HDD and an i7 9700k. Not to mention a full custom loop on both CPU and GPU and Windows 10 Pro. For full specs on the L20 VT-01, click here; (https://ttpremium.com/lcgs/L20VT01.html)
Thermaltake has three Liquid Cooled Gaming Systems up for order on their site right now; The Arctic Snow P3, The Cooling Explorer 71 and The L20 VT-01. There are also plans to expand the line up in the future. Like all things enthusiast grade, these systems come at a premium. The cheapest of the three, the L20 VT-01 will run you $3499,99 USD and the other two systems are priced at $4999.99. For more information on Thermaltake's premium liquid cooled PCs, go to https://ttpremium.com/lcgs.