Featured News: Thermaltake Urban T81 full-tower chassis
Thermaltake has joined in the luxury market of full tower cases designed and engineered for ultra water cooling features with the Urban T81 – 1st impressions is a combination of architectural beauty and engineering intelligence. Designed to give the PC building enthusiasts the ultimate in water cooling configurations and features.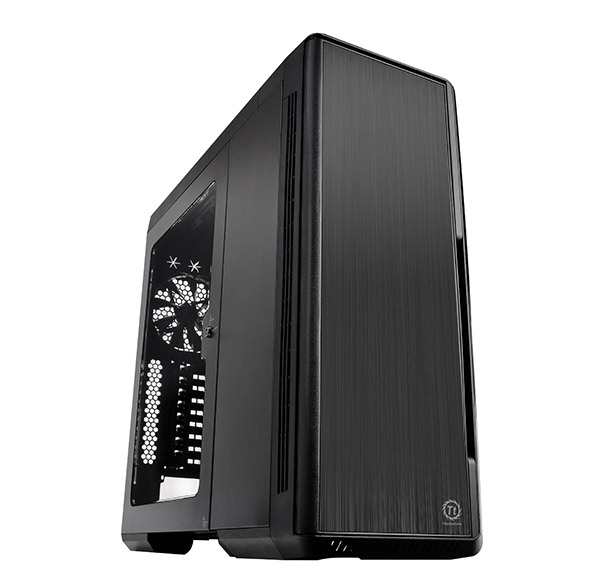 Design and creativity is apparent with the finish, structure and unique side panel suicide doors: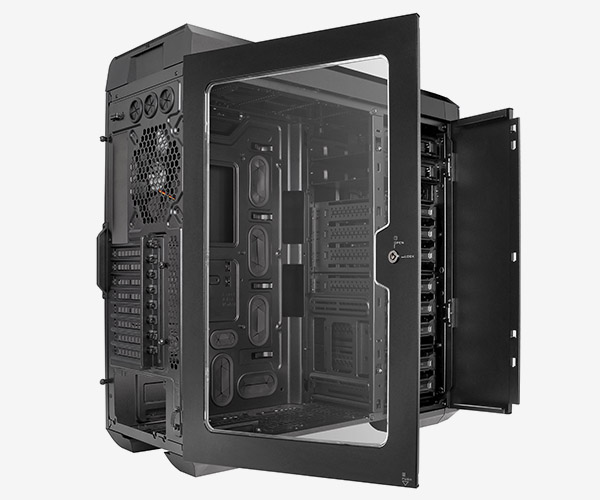 The unique side panel doors with a smaller footprint to open and exclusive latching reminds me of a classic 63′ Lincoln Continental but with a modernistic stature. Brushed aluminum, hinged with a full side window, the back door opens up to most of the fun in building and maintaining a water cooler extreme creation. Soon we'll take a full detailed inspection and review the Urban T81 including a water cooling build in it, Until then I have to plan and decide what and how to fill this while keeping the aesthetic beauty of this destined to be classic full tower case.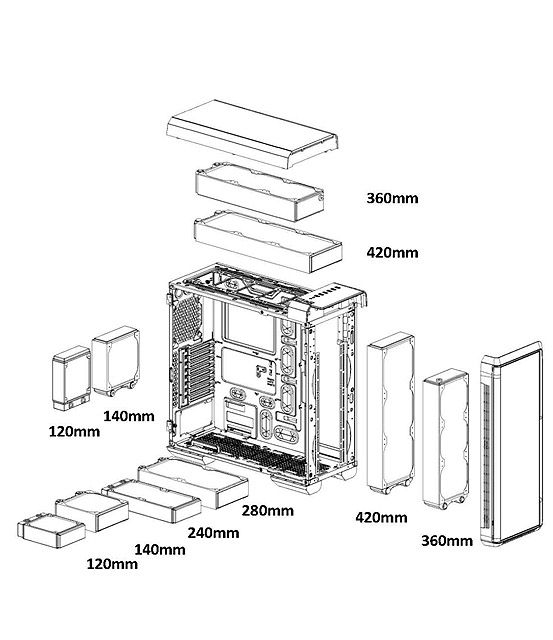 SO many possible configurations to choose from 420mm, 360mm, 280mm, 140mm, 120mm thick thin? Let's see what happens with this may possibilities when we review and build. Stay tuned!