Designed to expand the legacy of the View Series lineup, Thermaltake today launched the View 71 Tempered Glass RGB Edition Full Tower Chassis and the View 71 Tempered Glass Edition Full Tower Chassis.


The View 71 TG Series features superior performance and expandability with an incredibly beautiful case design. This elegantly designed piece utilizes swing-out side panels, and is enclosed in 4-side 5mm tempered glass (left, right, front & top) for users to demonstrate their DIY handiwork and enjoy the ultimate internal component visibility. The View 71 TG Series is preinstalled with multiple 140mm Riing Blue or Riing RGB fans for outstanding ventilation, and its seven drive trays with modular drive racks deliver advanced storage capacity and liquid cooling expansion. With supports for the latest PC hardware, the View 71 TG Series is not only fascinating in appearance, and when it comes to performance, the only thing that will limit its capabilities is users imaginations.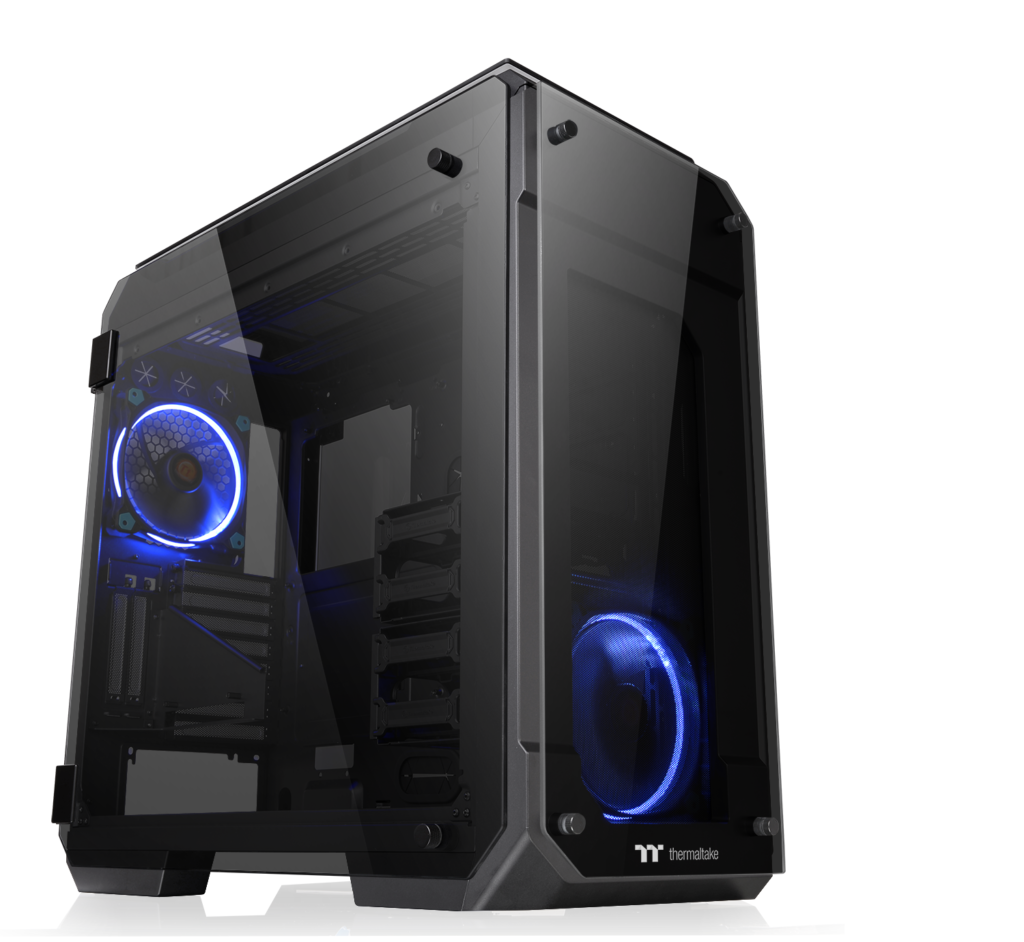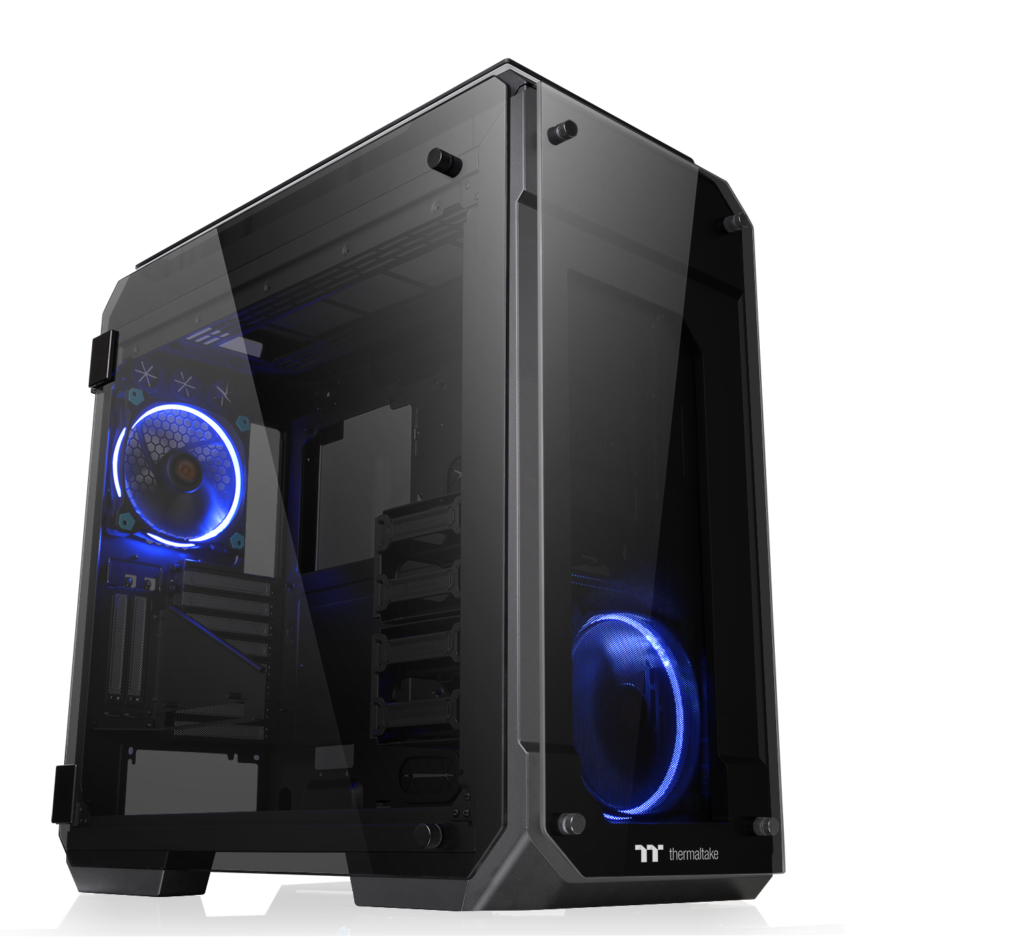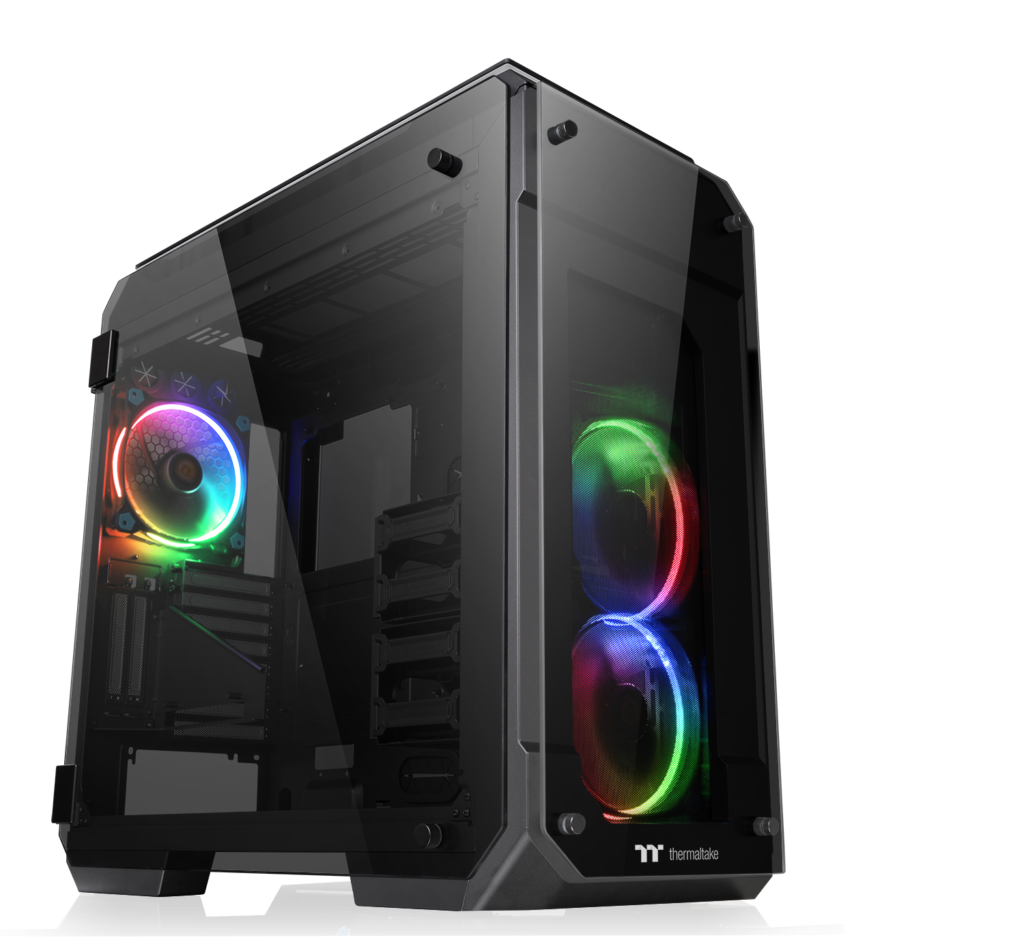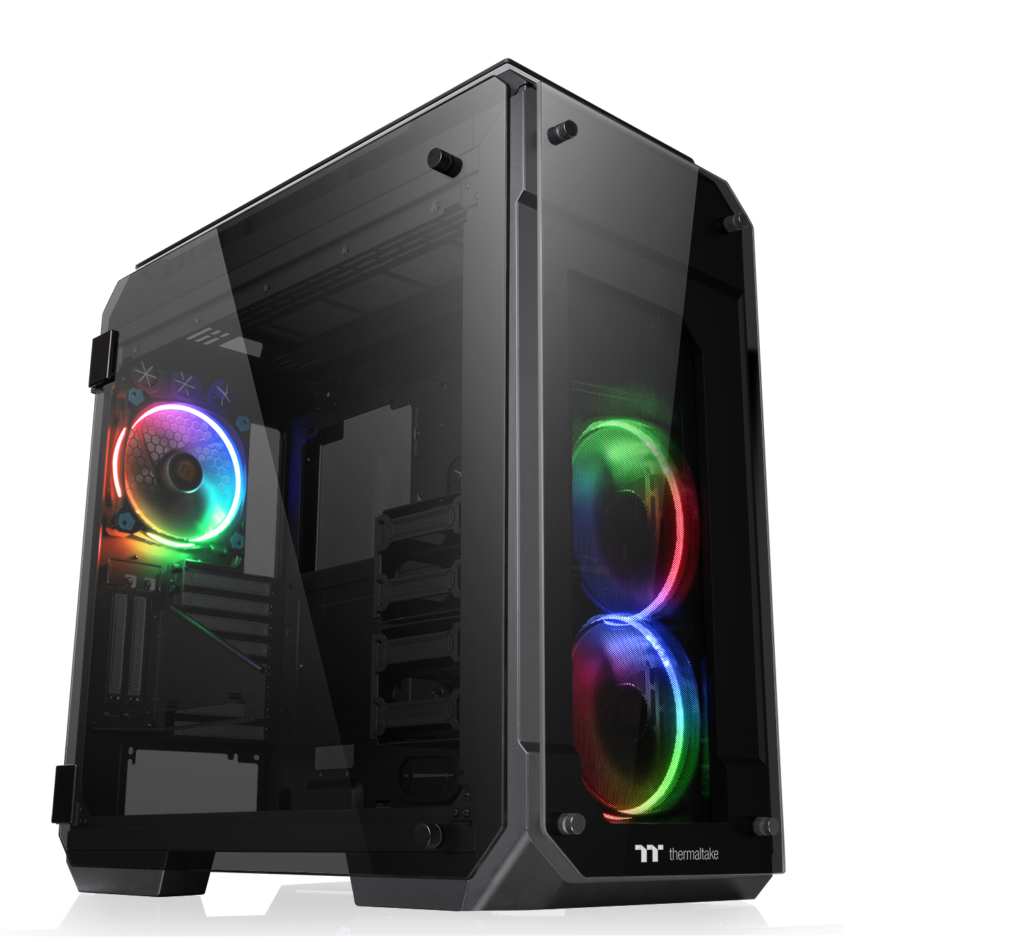 Features of the Thermaltake View 71 TG Full-Tower Chassis Series:
Tt Liquid Cooling Supported (LCS) Certified
Tt LCS Certified is a Thermaltake exclusive certification applied to only products that pass the design and hardcore enthusiasts standards that a true LCS chassis should be held to. The Tt LCS certification was created so that we at Thermaltake can designate to all power users which chassis have been tested to be best compatible with extreme liquid cooling configurations to ensure you get the best performance from the best features and fitment.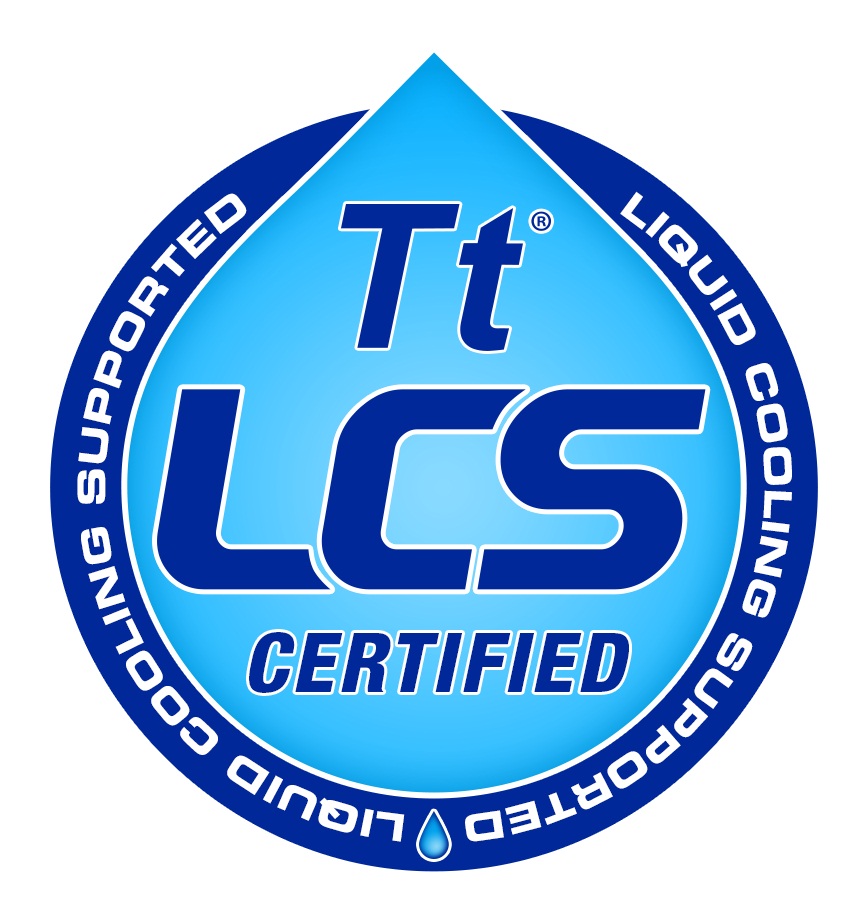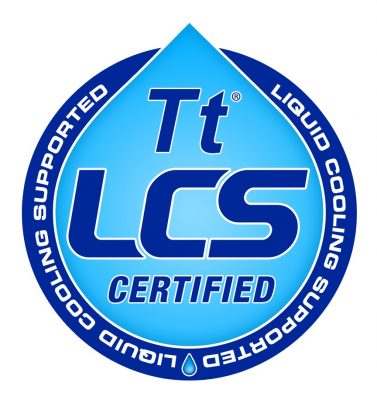 Four-Sided 5mm Thick Tempered Glass Panels with Swing Door Design
Premium-quality 5mm thick tempered glass guarantees the durability of the window and adds overall strength to the chassis. Swing Doors on either side allows users to demonstrate their DIY spirit and enjoy the ultimate internal component visibility. Take on easy to install building with a fully modular design and easy removal of swing door for full access.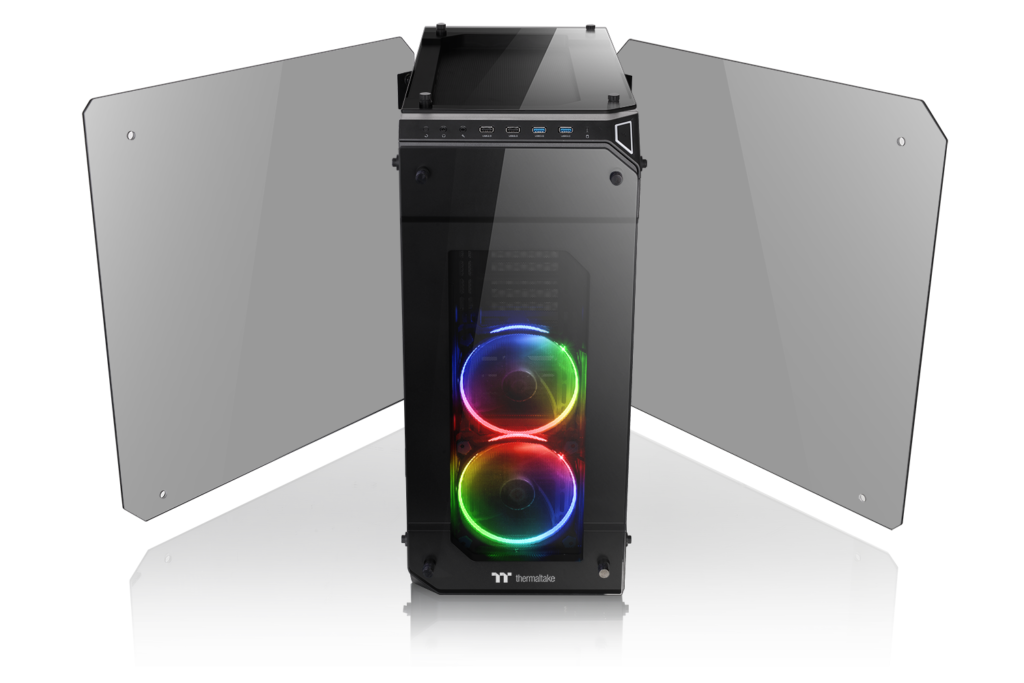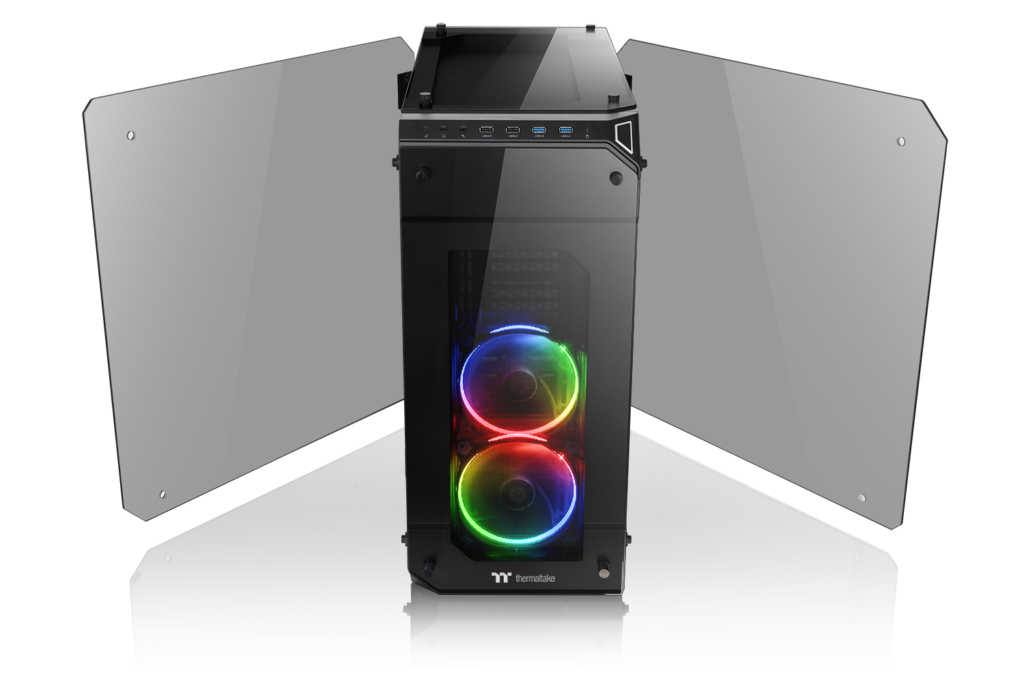 High-End Complete Solution
The View 71 TG Edition allows users to build a complete high-end system that supports motherboards up to standard E-ATX with high-wattage PSU up to 220mm length. With extended graphic card support (up to 410mm), the case simultaneously protects the hardware and increases the CPU's overclocking potential for users looking to get the most out of their hardware. Modular HDD cage design offers more flexibility for custom cooling loops to take advantage of high-end, maximum capacity, cooling allotment without the reduction of GPU length limitations when incorporating enthusiast grade liquid cooling systems.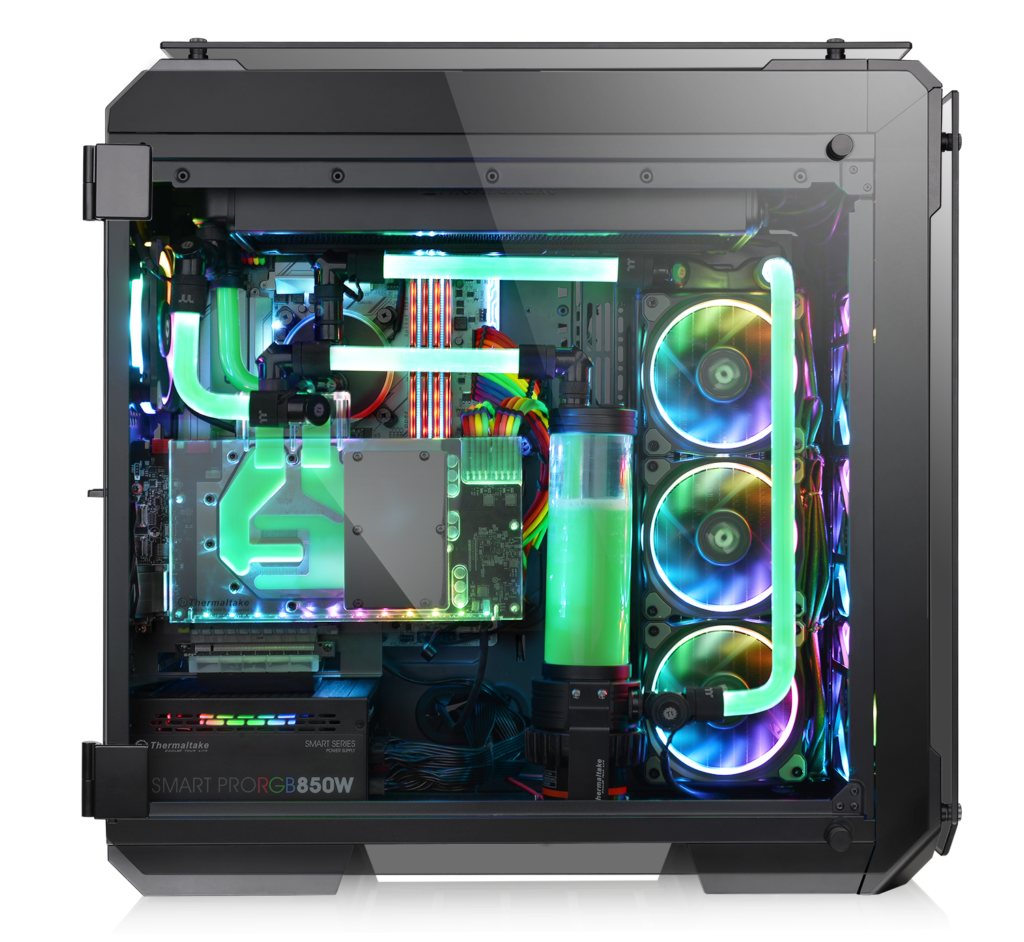 Riser GPU Support Bracket
Specially designed for dual GPU placement options, the View 71 TG Edition has the support for vertical graphic card layout with dual PCI-E slots design. Integrated riser GPU support bracket not only prevents the graphic card from sagging, but also helps to reduce the weight on the motherboard PCI-E slots.
AIO/DIY Liquid Cooling Capable
The View 71 TG Edition features its roomy installation space for advanced AIO/DIY liquid cooling components. The case is natively supported for all types of AIO liquid cooling solutions. The case has the capability to house up to triple 420mm DIY liquid cooling radiator fitment and up to 360mm AIO liquid coolers. Most importantly, the case design is optimized for providing users a quick way to access the drain valve without having to turn around the entire PC when evacuating coolant from the loop.
Vertical Radiator View (VRV)
Turn the tides on traditional radiator mounting and bring out the glorious view of custom loop or all-in-one radiator applications with vertical radiator viewing. Supporting proper placement for 120mm and 140mm radiator applications up to 420mm in length, gain more compatibility when pairing up both CPU and GPU cooling solutions. Take on even more with custom loop options for enthusiast grade cooling, fitment and flow.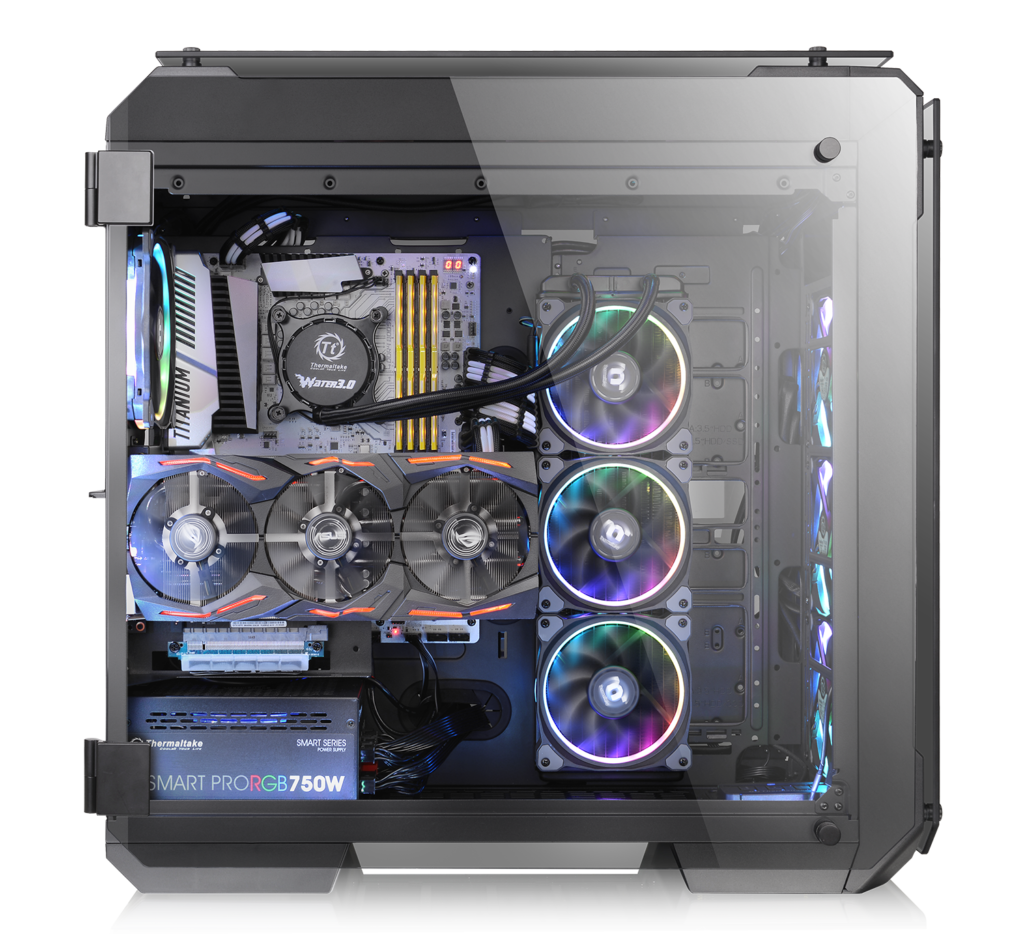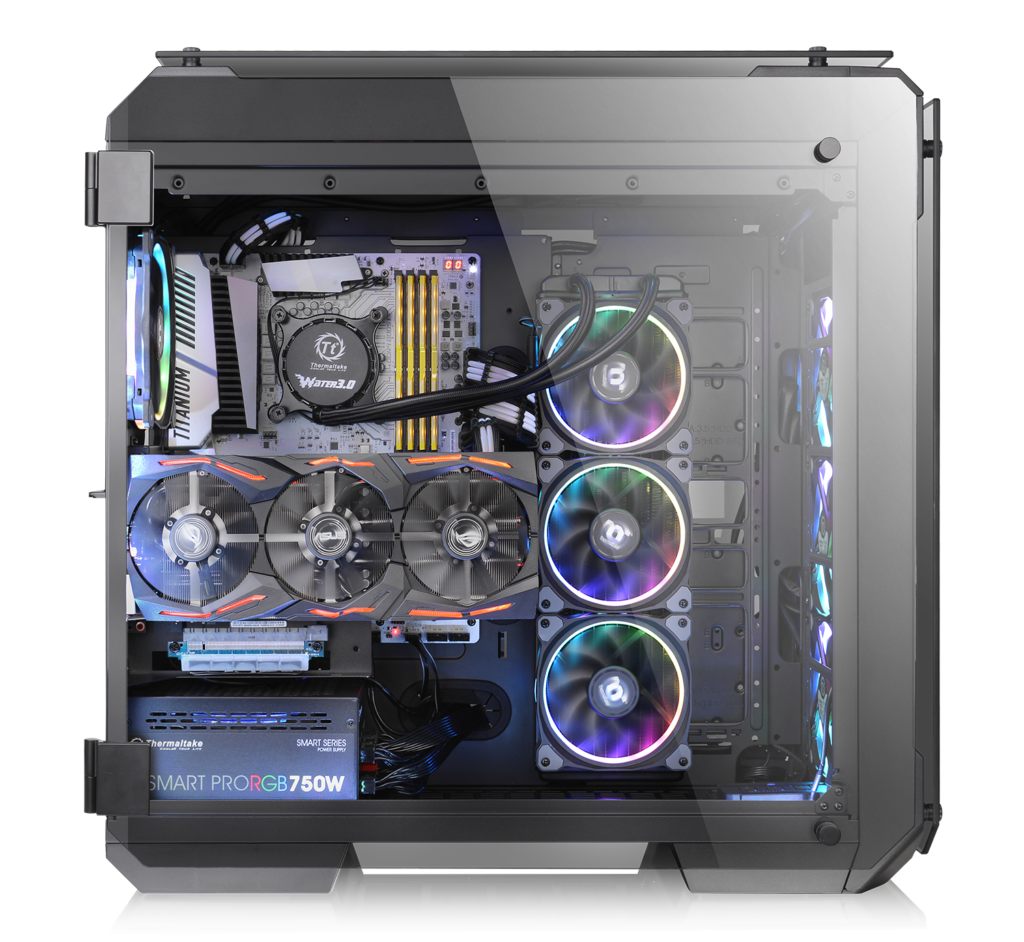 Advanced Ventilation
With wide top-to-bottom side ventilation grills, the View 71 TG Edition maximizes airflow with two built-in 140mm Riing Blue fans and the View 71 TG RGB Edition is with three built-in 140mm Riing RGB fans. Including options for up to three 120mm or two 140mm front fans, combined with two bottom mount 120mm fan locations for maximum fan space selection. Dissipate heat properly with one rear fan and three sectional top mounts to manage proper air flow in and out.
Make the Move to Modular Design
The View 71 TG Edition enables users to freely build their system from the ground up with modular panels, racks, brackets, and pre-design mounting arrays. No more unreachable screw corners or gaps to enjoy even more space for your precious parts during installation or maintenance.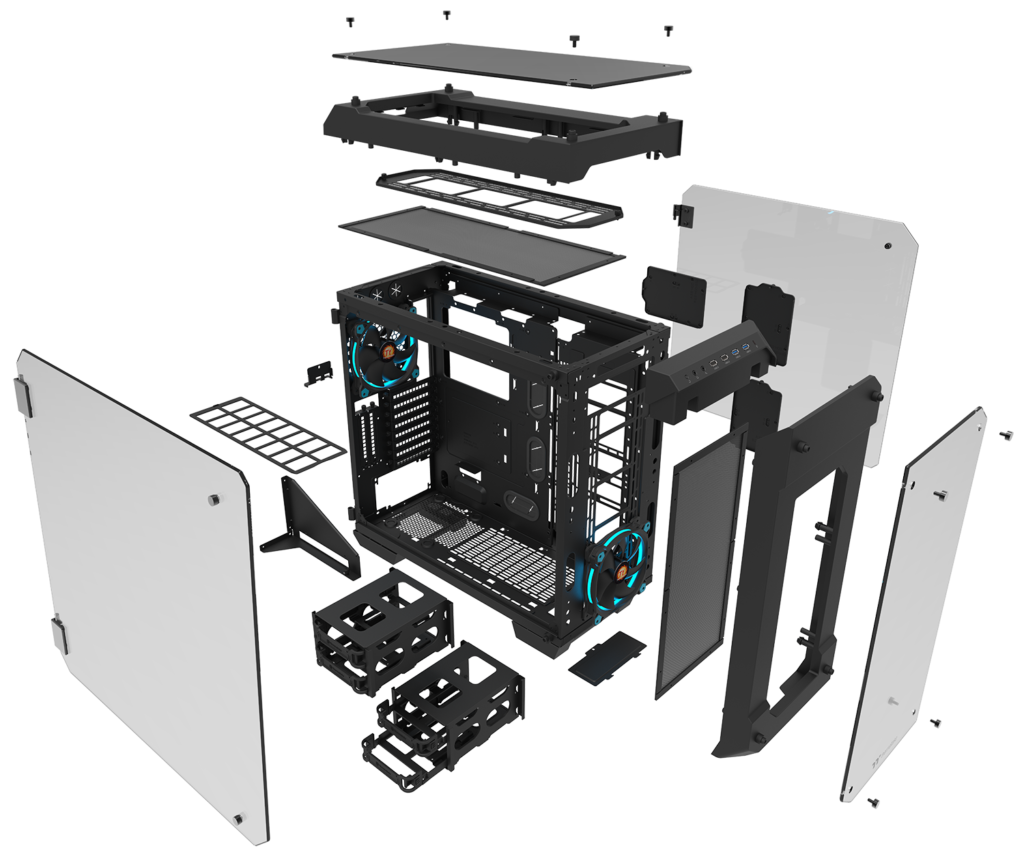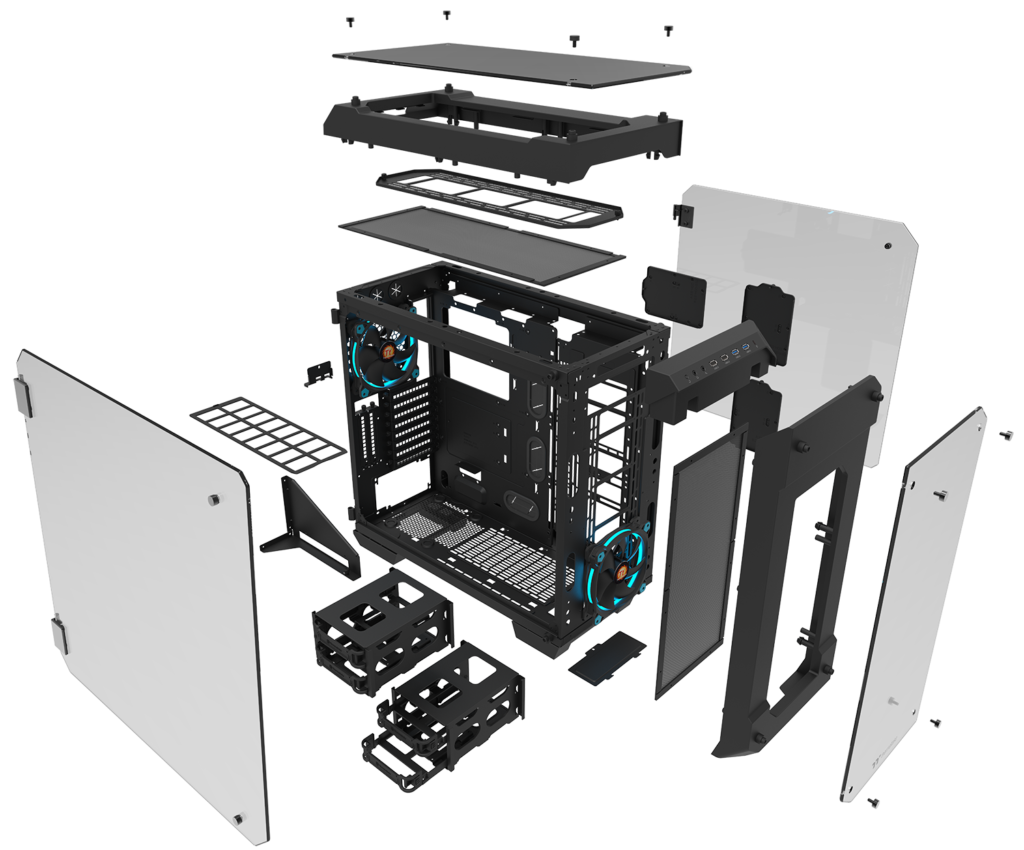 Tool-Free Installation
Innovative 3.5" and 2.5" tool-free drive bay design minimizes the hassles of installation/removal, allowing users to freely interchange the 3.5" and 2.5" storage drives to secure and store with ease.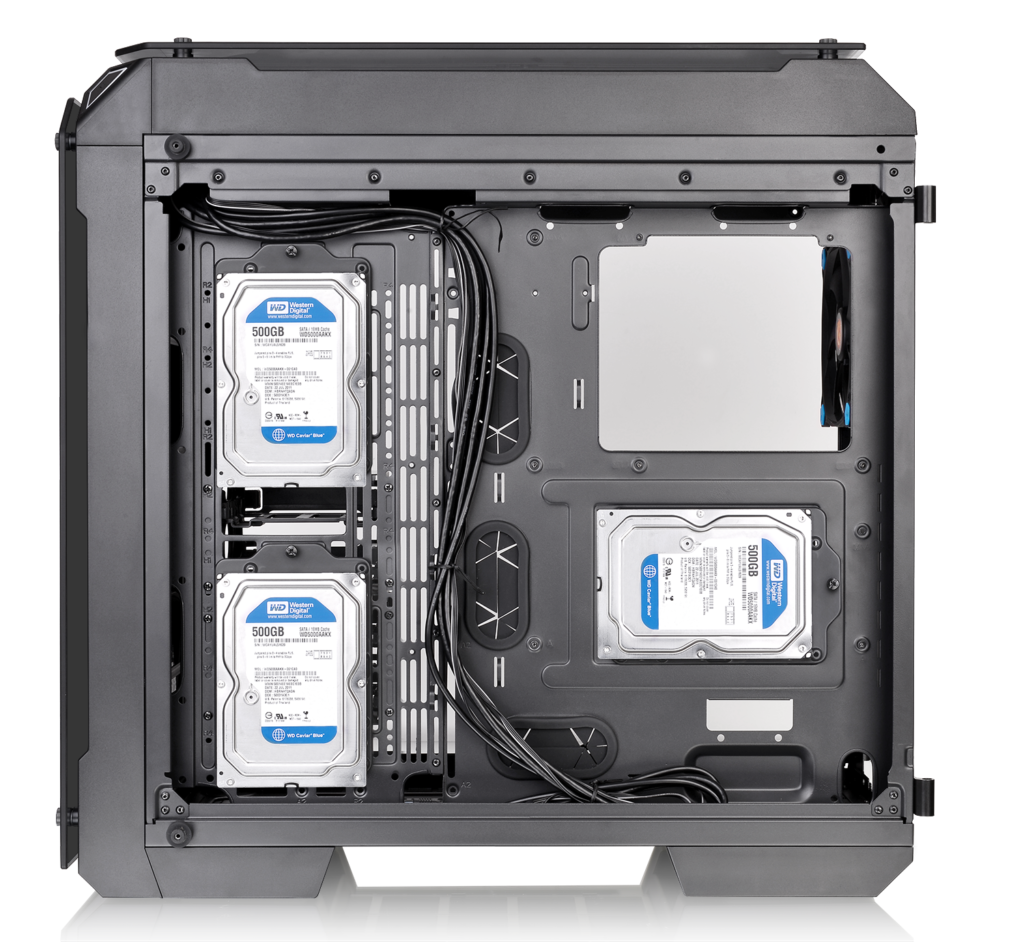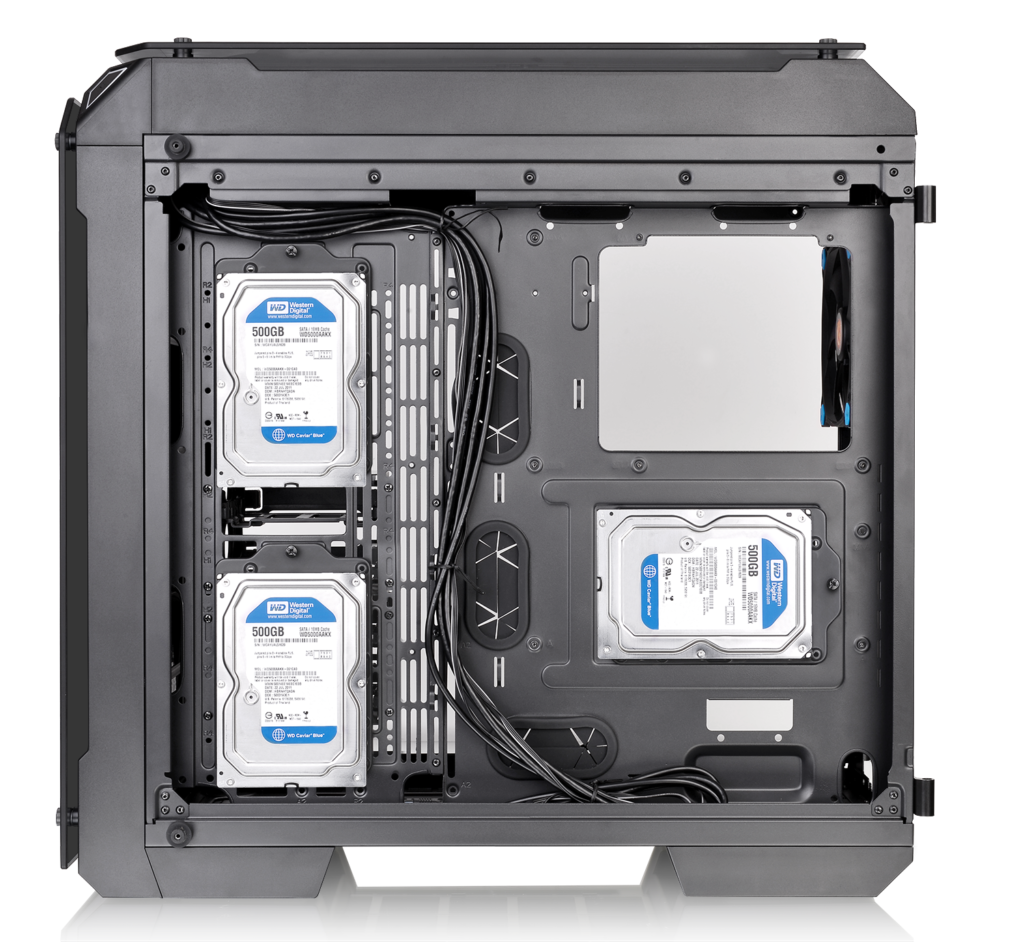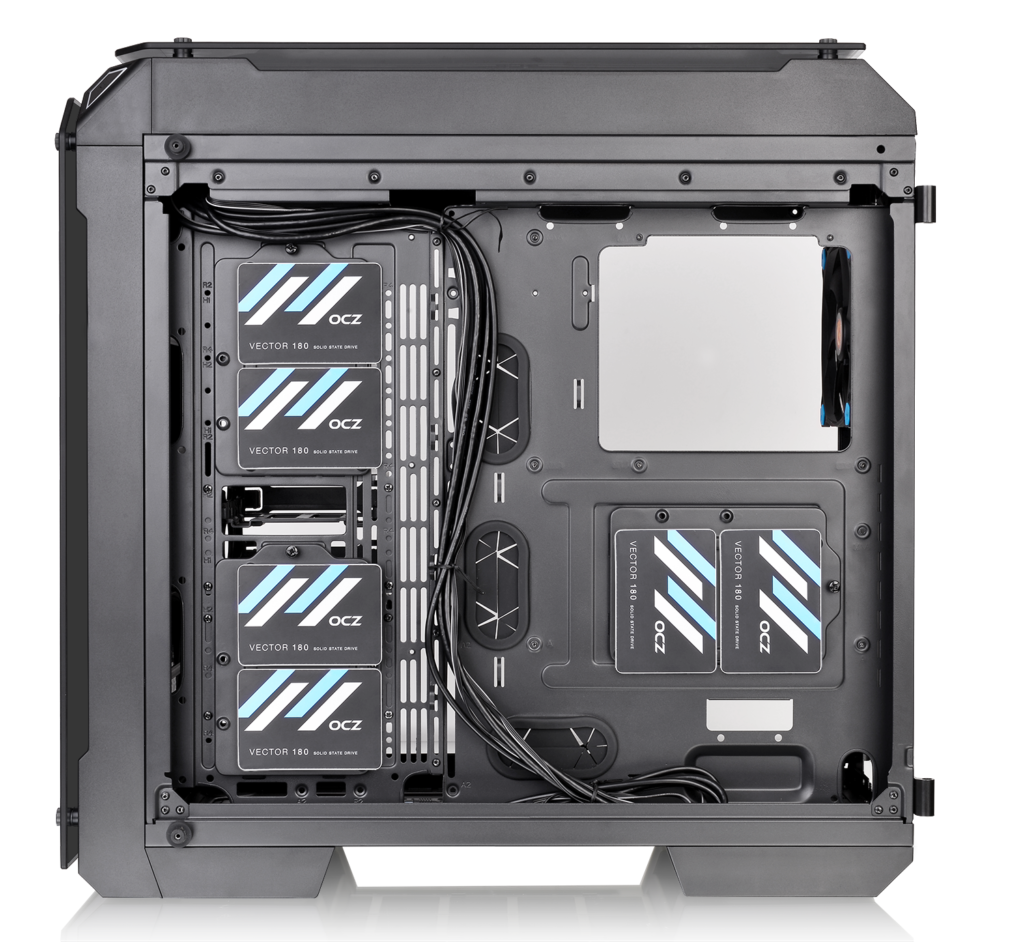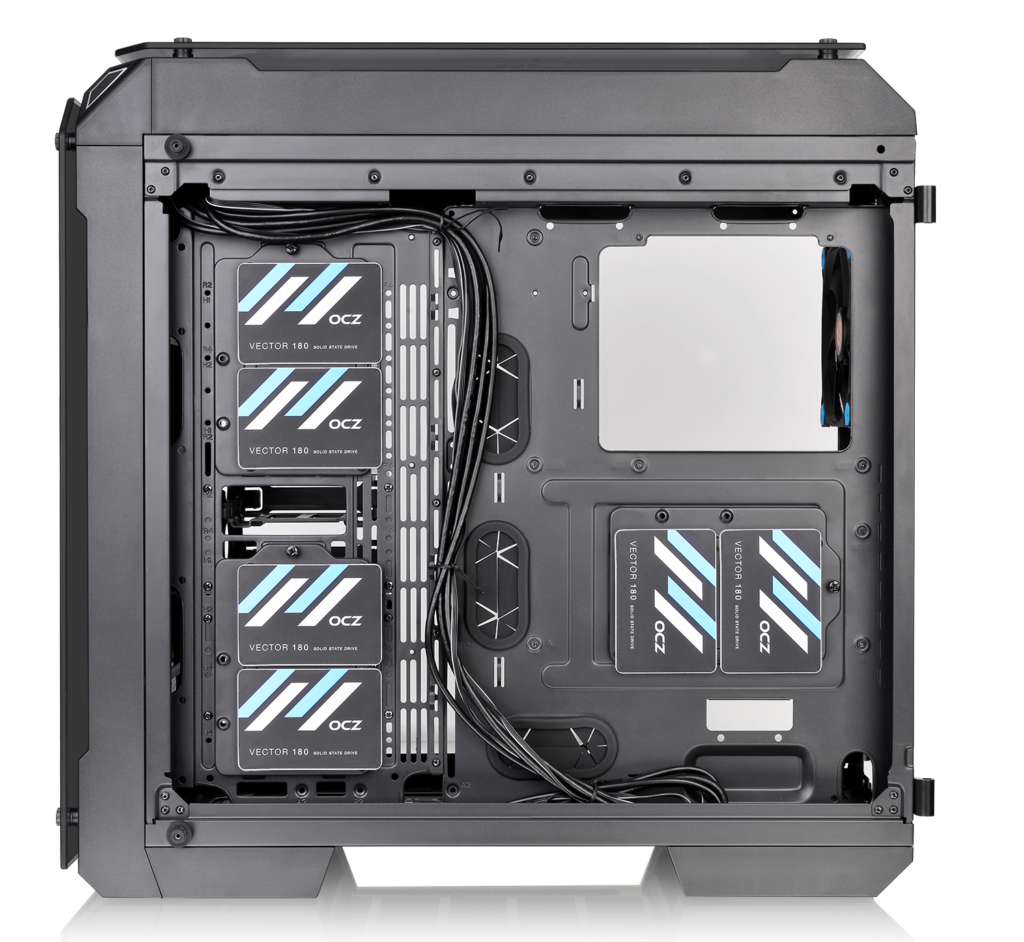 The View 71 Tempered Glass RGB Edition Full Tower Chassis and the View 71 Tempered Glass Edition Full Tower Chassis will be available for purchase on the TT Premium online shops in late August.
Specifications
Case Type
Full Tower
Dimension (H x W x D)
592mm x 274mm x 577mm
Net Weight
18.9 kg / 41.66 lb
Side Panel
5mm Tempered Glass x 4 (Left, Right, Front & Top)
Color
Exterior & Interior – Black
Material
SPCC
Cooling System
Rear (Exhaust): 1 x 140mm Riing Blue LED Fan
Front (Intake): 1 x 140mm Riing Blue LED Fan
Rear (Exhaust): 1 x 140mm Riing RGB fan (RGB Edition)
Front (Intake): 2 x 140mm Riing RGB fan (RGB Edition)
Drive Bays
Accessible: 4 x 2.5″ or 4 x 3.5″ (HDD Rack)
Hidden: 6 x 2.5″ or 3 x 3.5″
Expansion Slots
8 + 2
Motherboards
Mini-ITX, Micro-ATX, ATX, E-ATX
I/O Ports
USB 3.0 x 2, USB 2.0 x 2, HD Audio x 1
PSU
Standard PS2
Fan Support
Front: 3 x 120mm, 2 x 140mm
Top: 3 x 120mm, 3 x 140mm
Rear: 1 x 120mm, 1 x 140mm
Bottom: 2 x 120mm
Radiator Support
Front: 1 x 360mm, 1 x 420mm
Top: 1 x 360mm, 1 x 420mm
Rear: 1 x 120mm, 1 x 140mm
Right: 1 x 360mm, 1 x 420mm
Bottom: 1 x 240mm
Clearance
CPU cooler height limitation: 190mm
VGA length limitation: 310mm (with HDD rack)
VGA length limitation: 410mm (without HDD rack)
PSU length limitation: 220mm (without bottom fan)