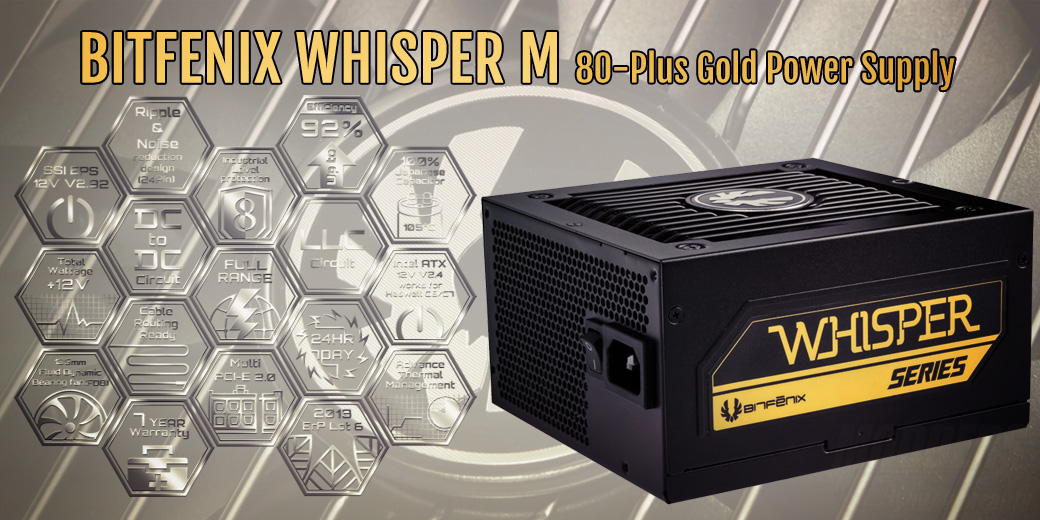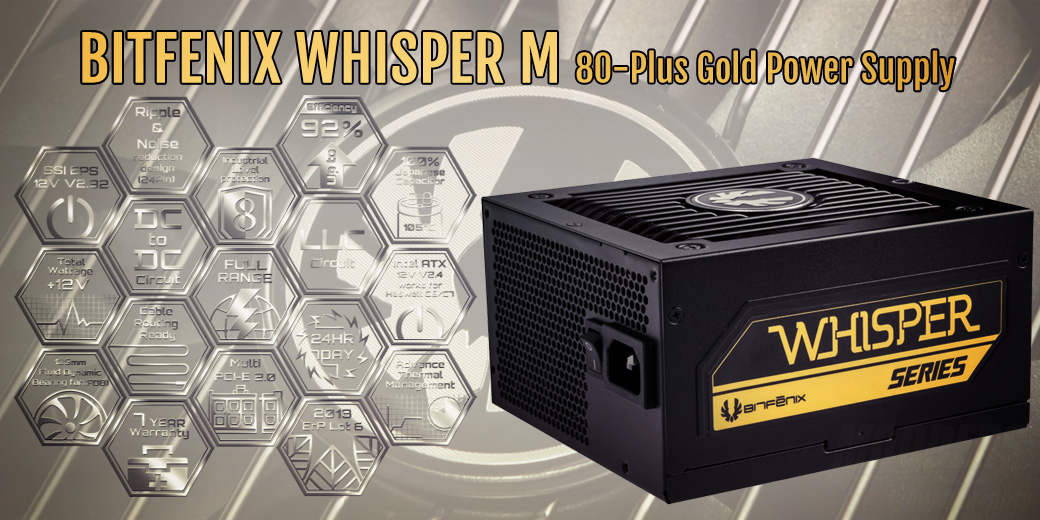 BitFenix has released a new Whisper M power supply line in addition to their previous Fury PSUs. This time, they are designed with silence as the top priority in case you did not infer that from the name already. Equipped with a 135mm fluid dynamic bearing fan which is quieter and longer lasting than a sleeve-bearing model, the Whisper M only needs to operate at a low 500 RPM up until 70% of the load is reached and only ramps up to 1400 RPM fan speed when the load reaches 100% (which never really happens unless the system builder did not plan accordingly). The result is whisper quiet operation that will not distract while gaming or just simply surfing online.
Inside, the BitFenix Whisper M also features 100% Japanese capacitors and a fully-modular design. With ribbon-style modular cables, this makes cable management a cinch and the main chamber of the chassis obstruction free for airflow to move freely. The new PSU series also features a multiple rail design with the motherboard and peripherals on one rail, the CPU on another and each GPU on their own. All models have four independent rails in total with two for the GPU while the lower wattage 450W units have a single GPU rail.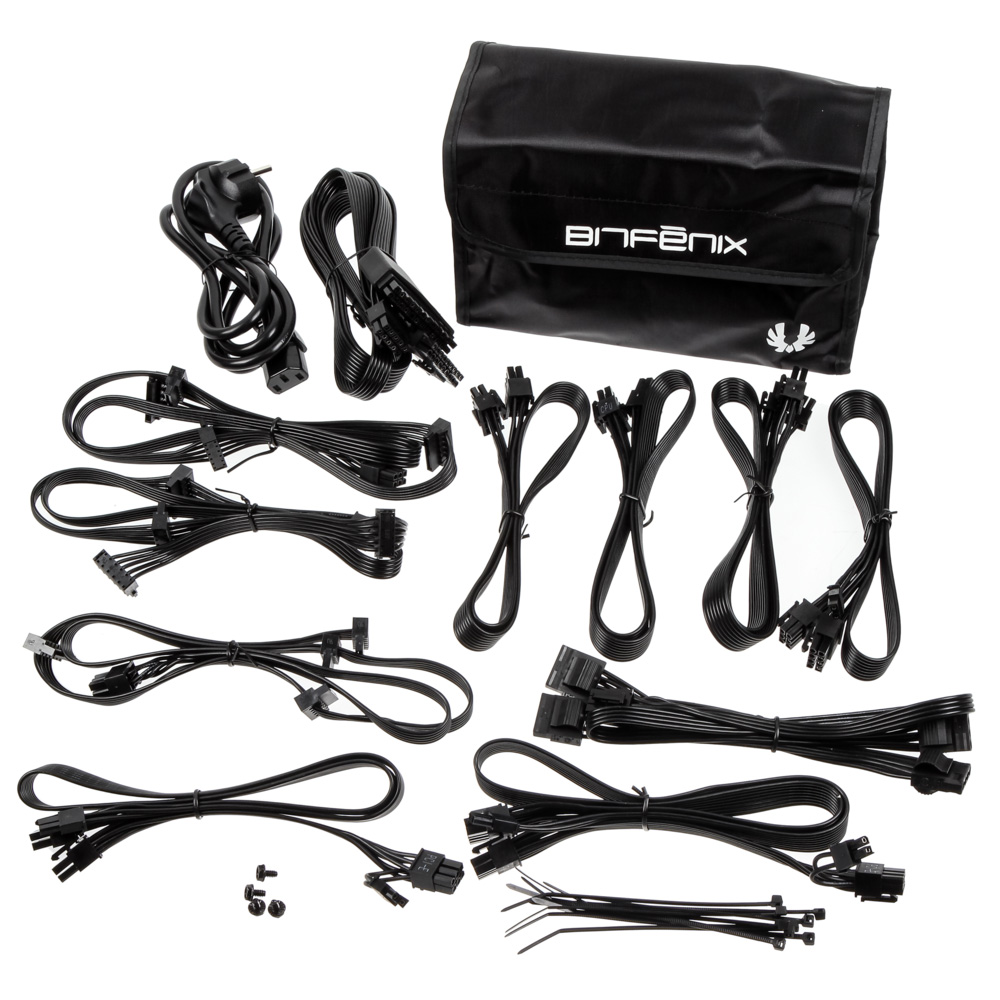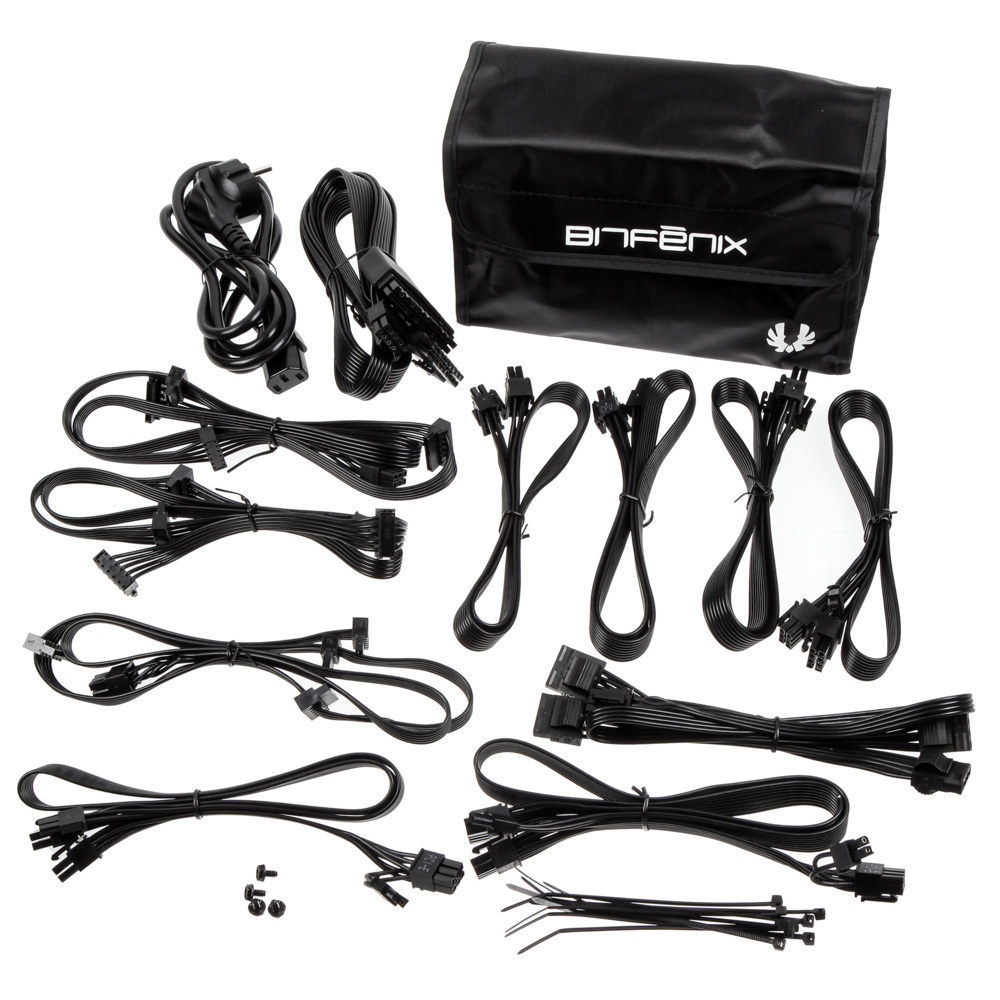 The Whisper M is certified 80-Plus Gold with a host of protective features including Over Current Protection (OCP), Over Voltage Protection (OVP), Under Voltage Protection (UVP), Over Power Protection (OPP), Short Circuit Protection (SCP), Over Temperature Protection (OTP), No Load Operation (NLO), as well as Surge & In-rush Protection (SIP).
Most impressive of all, BitFenix is backing the Whisper M power supply series with a lengthy 7-year warranty. Pricing is as follows for the 450W through the 850W models:
BWG850M BP-WG850UMAG-7FM $119

BWG750M BP-WG750UMAG-7FM $109

BWG650M BP-WG650UMAG-7FM $89

BWG550M BP-WG550UMAG-7FM $79

BWG450M BP-WG450UMAG-7FM $69