Assembly »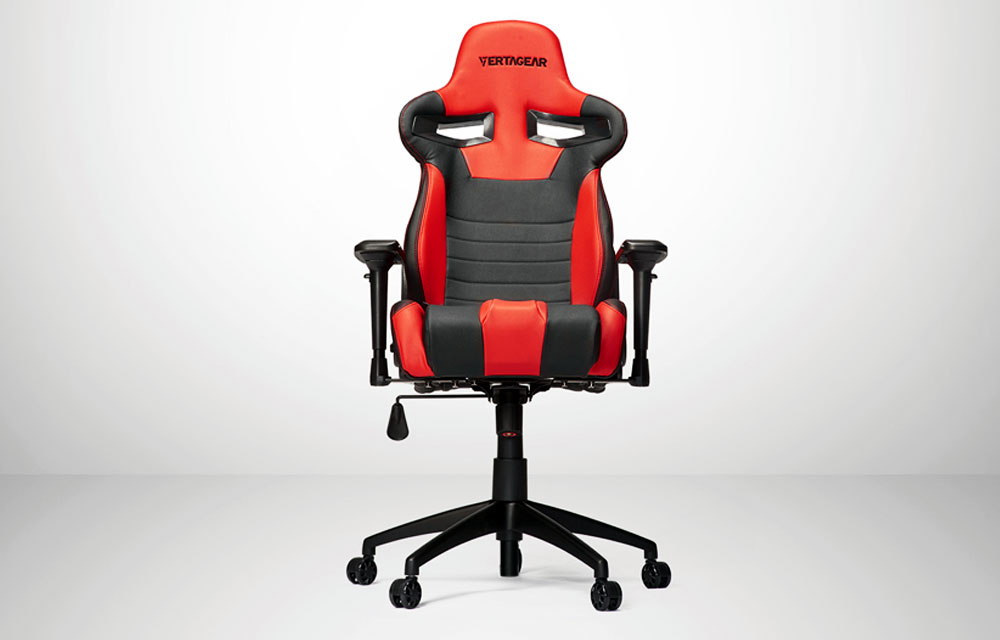 Sometimes we face a grueling task while other times we think to ourselves, "boy this will be easy." As many times as we face a task that seems easy — and we tell ourselves that it will be easy — it may end up being difficult, but we still want to assume it will be easy. This always makes me wonder why and I can only conclude that our mind sees a simple solution, but being variables that are unforeseen, sometimes the easy tasks can be very trying.
I did notice something. When the task seems to be easy, the brain finds an easy task easier to swallow so to speak. A job that is seemingly simple can be fun. Even if it turns out to be difficult, it ends up being a lot less stressful than a job that we consider to be difficult from the start. So I am taking a new approach to work and miscellaneous tasks: I always tell myself they will be easy.
Which brings me to the reason we are all here. Most of us are sitting down, viewing our computer screens, and maybe some of us are on tablets or smart phones. Take a moment to notice the way you are sitting. Are you comfortable? Is the chair or surface you are seated upon comfortable? Could you sit in this area for hours on end? As I sit down on the Vertagear S-Line SL4000 Gaming Chair to write this review, I thought this will be an easy one! Has this review ended up as easy as I assumed it would be, or did it take a turn into the difficult? Keep reading, tell me your opinion.
[sc:sponsor sponsor="Vertagear" product_link="http://www.vertagear.com/products/racing-series/s-line/sl4000″ product_name="Racing Series SL4000 " product_price_link="http://amzn.to/1SN2uiG" product_price="339.99″ ]
The Vertagear S-Line SL4000 Gaming Chair arrived in a large box as you can see in the photos. It is a very thick, durable box, and the parts arrived with no damage. It is large and heavy, so be aware to have a moving cart or friend to help you bring it inside.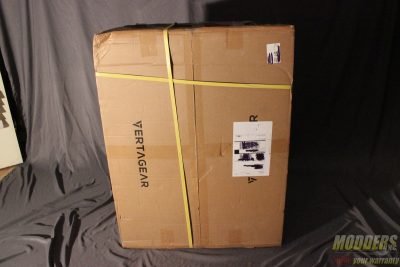 Inside the box, everything is sufficiently padded and nicely stacked inside to prevent damage to the chair or other components. We can see the actual chair portions wrapped in plastic with the Vertagear name.
Next, we have the base components of the chair along with the casters.
Last of course, we have the installation instructions and assembly tools.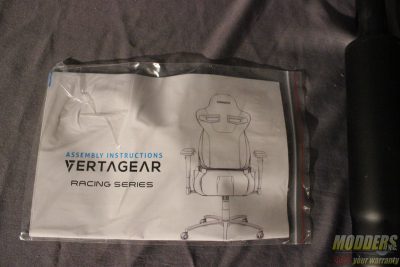 Here are some quick dimensions of the chair: