« Introduction
|
Conclusion and Final Thoughts »
Assembly
If you have assembled a computer chair before, there are no surprises here. I started with the base by inserting the wheels, then turning it upright and placing it on the floor. Next, you insert the gas lift, which just slides into the center of the leg assembly, then slide the plastic cover over the gas lift.
Here is the hole for the wheel to insert into: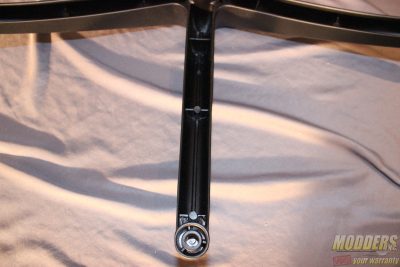 Here we can see the support through the center of the leg sections for added strength: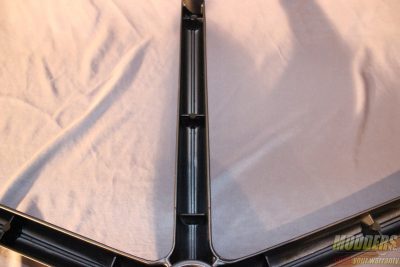 Next I flipped the seat of the chair upside down.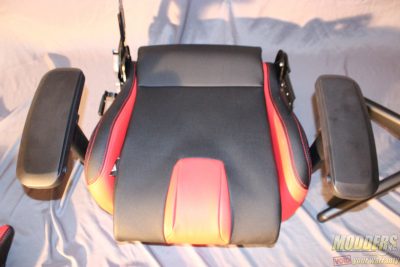 Here we can see the four center screws that need to be removed to install the chair controls: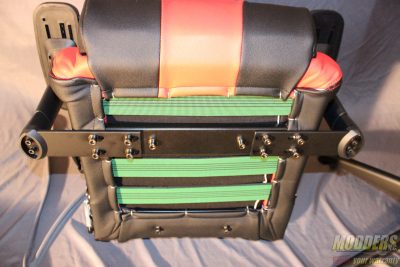 Finally, the chair controls lined up with the holes and the screws tightened in place.
Now, I had a chair case on wheels and so I moved onto mounting the back of the chair onto the base. In the sides of the back of the chair, the mounting screws need to removed in order to mount it to the base.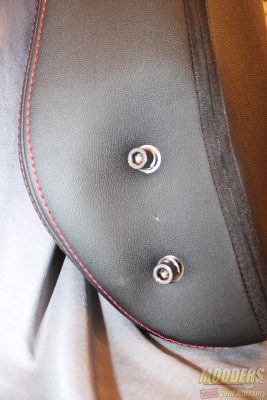 What I did was bring the mounts upright as seen here: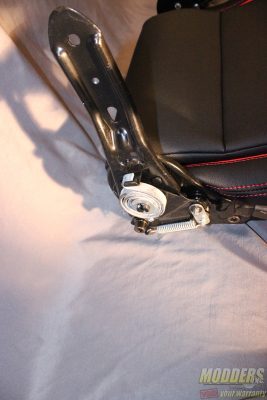 …then slid the back of the chair in between and then tightened one screw on each side. Now, we have an upright chair: