Kodjo Afate Gnikou is an inventor from Togo, West Africa who has creatively assembled a 3D printer from scrounging various e-wastes including used belts, rails, and power supplies from discarded printers, scanners and computers. Most of the parts were sourced locally from a junkyard in Lomé, Togo while the rest were purchased but the total cost is significantly less than one would expect at only $100 USD. Gnikou is part of a local hackerspace in West Africa where recycling technology is a vital part of ingenuity, resource management and environmental preservation. Unlike the western world which is quick to discard older models for newer upgrades, e-waste recycling is a necessity in many parts of Western Africa where buying the latest and the greatest technology is a fiscal impossibility.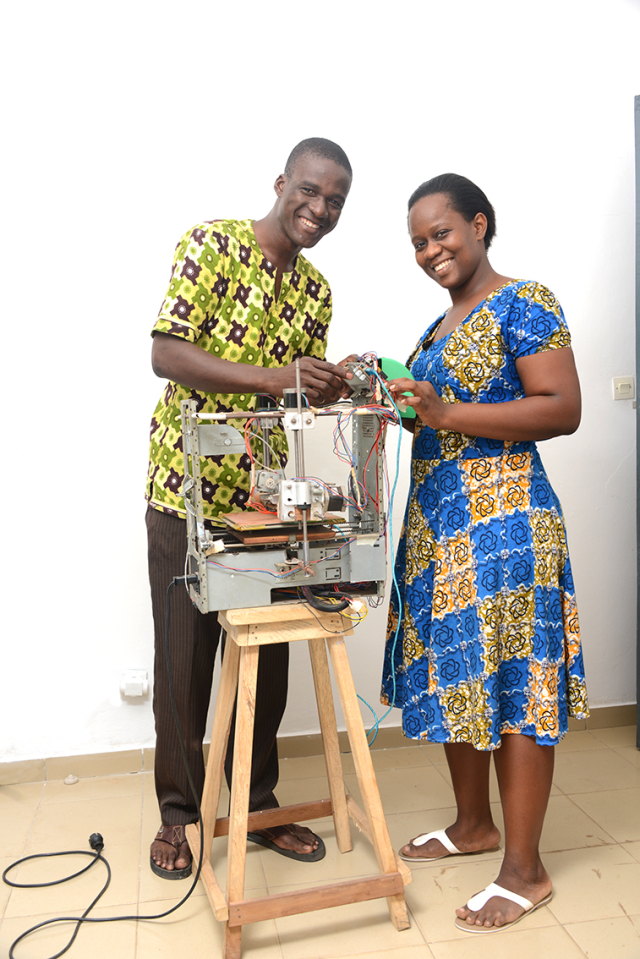 "My dream is to give young people hope" says Gnikou, "and to show that Africa too has a place in the global market when it comes to technology".
In 2013, Gnikou took to Ulele for a crowd funding venture and has successfully raised $5,171 USD which funded Gnikou and his hackerspace WoeLab's 3D printing projects including further refinement of the printer's features. Gnikou has then since showcased his DIY 3D printer in 3DPrintshow New York and in Paris in 2014 and 2015, further inspiring other DIY inventors to explore e-waste recycling's potential.
source: W.Afate 3D Printer crowd funding page- http://www.ulule.com/wafate/