A Closer Look at the Winwing Orion Throttle Base »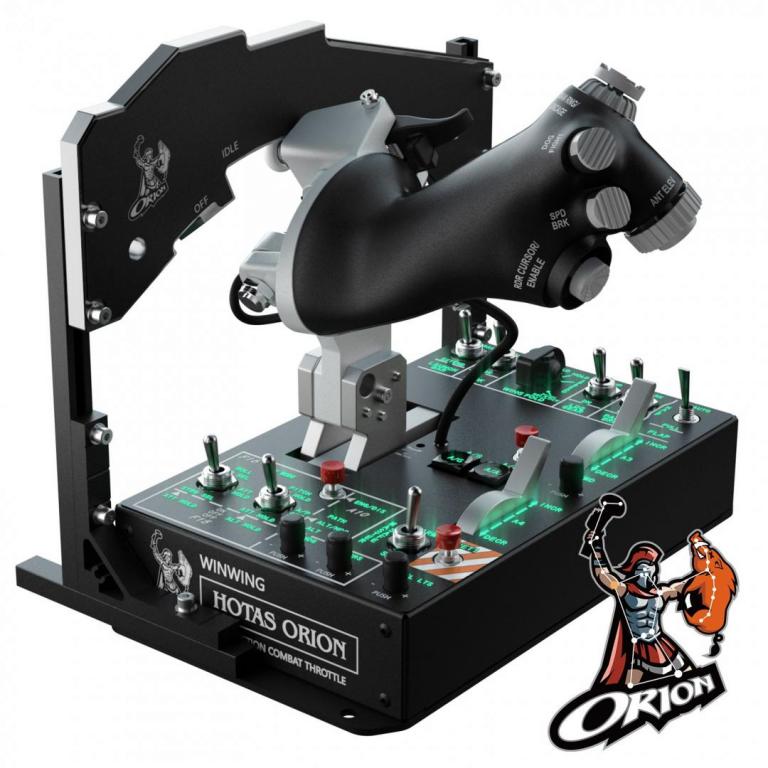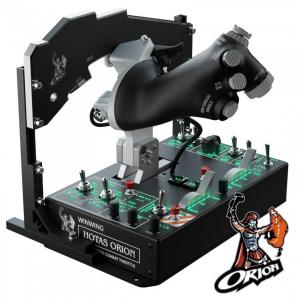 Winwing is a commercial flight simulator control manufacturer based out of China. Winwing makes flight controls for various aircraft. Over the last few years, they've broken into the gaming flight simulator arena and most recently, released the Winwing Orion Throttle F-16EX. The Orion F-16EX is almost an exact replica of the F-16 throttle grip used in the General Dynamics F-16 Fighting Falcon. I say almost because Winwing has added a bit more functionality than the real throttle grip. The Orion base is its generic option and so far, they have two throttle grips that fit, the F-16 and the F-18 with more possibly in the works.
Packaging
The Orion Throttle F-16EX ships in two separate boxes. The outer box is made from heavy-duty cardboard and features some basic information about the products within.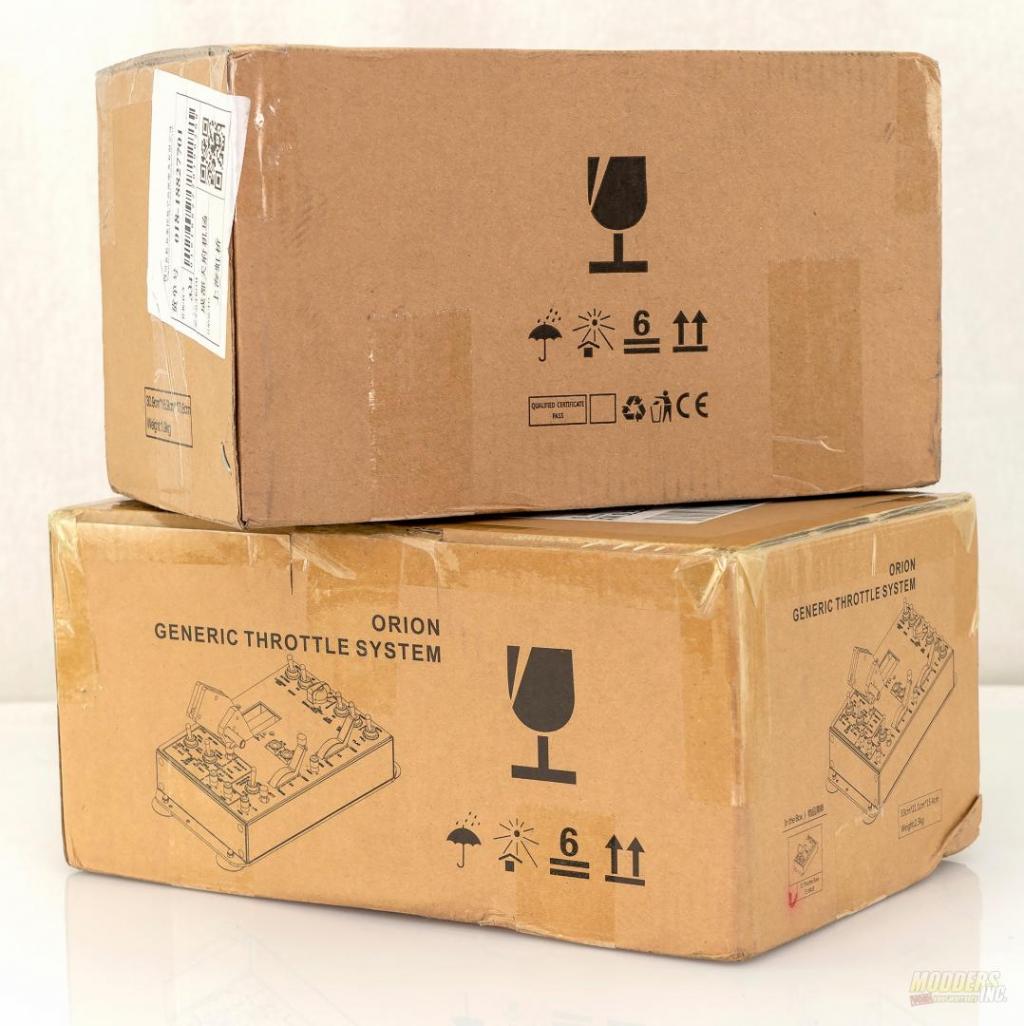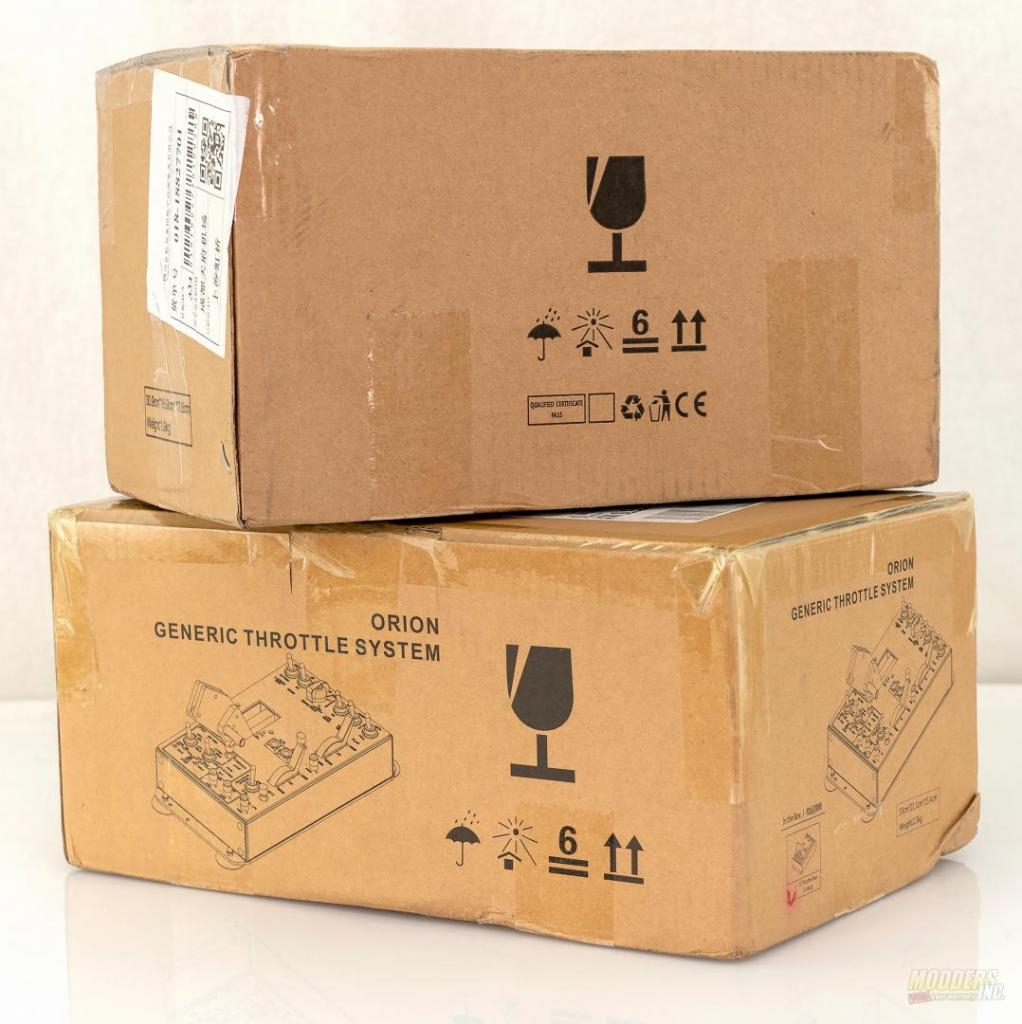 Inside, you'll find thinner boxes containing the throttle base and the F-16 throttle handle. The artwork on the boxes is clean and shows what is inside.
The Orion base includes the base, USB cable, suction cups to mount the throttle base to a desktop, and extra parts to install the F-18 throttle grip.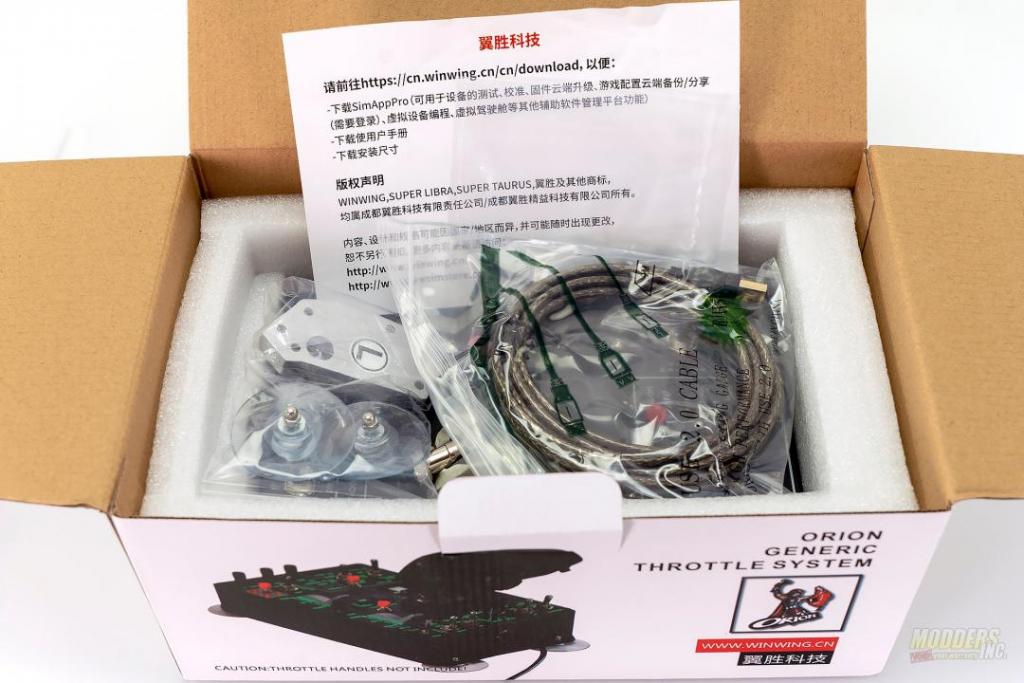 The Orion F-16EX Grip is packaged in multiple layers. The first layer is the Throttle Detent Plate. This an aluminum plate that represents the Off, Idle, throttle range, and Afterburner positions of the throttle.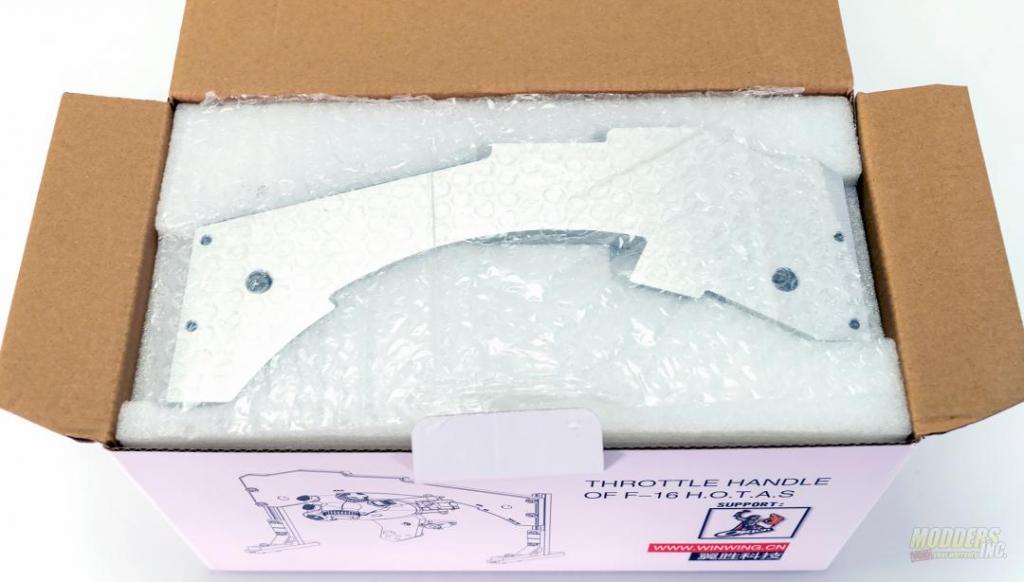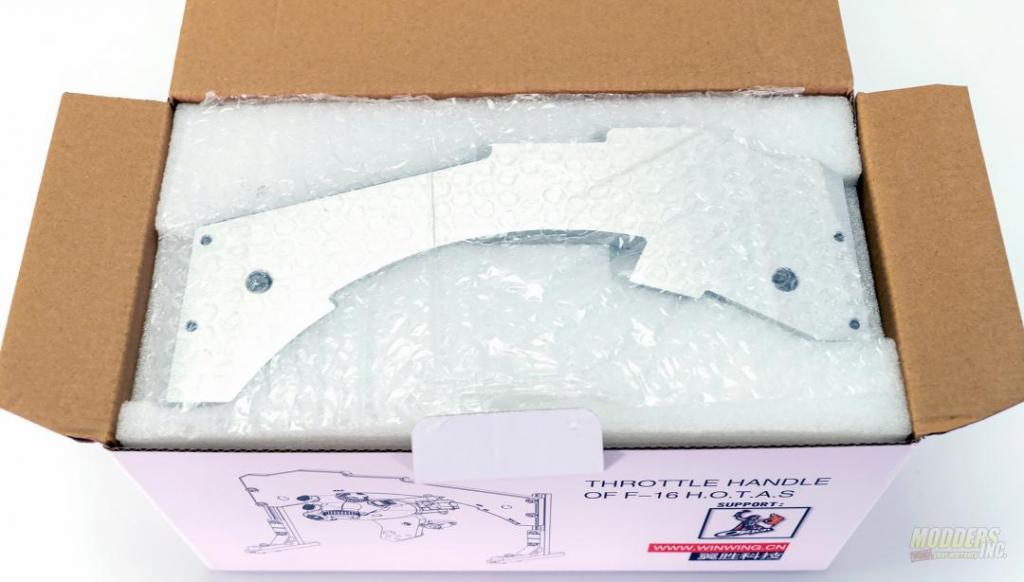 Under that you'll find the brackets to attach the Throttle Detent Plate to the Orion base as well as an accessory bag that contains the screws needed to attach the grip and the Throttle Detent Plate to the base and extra wheels.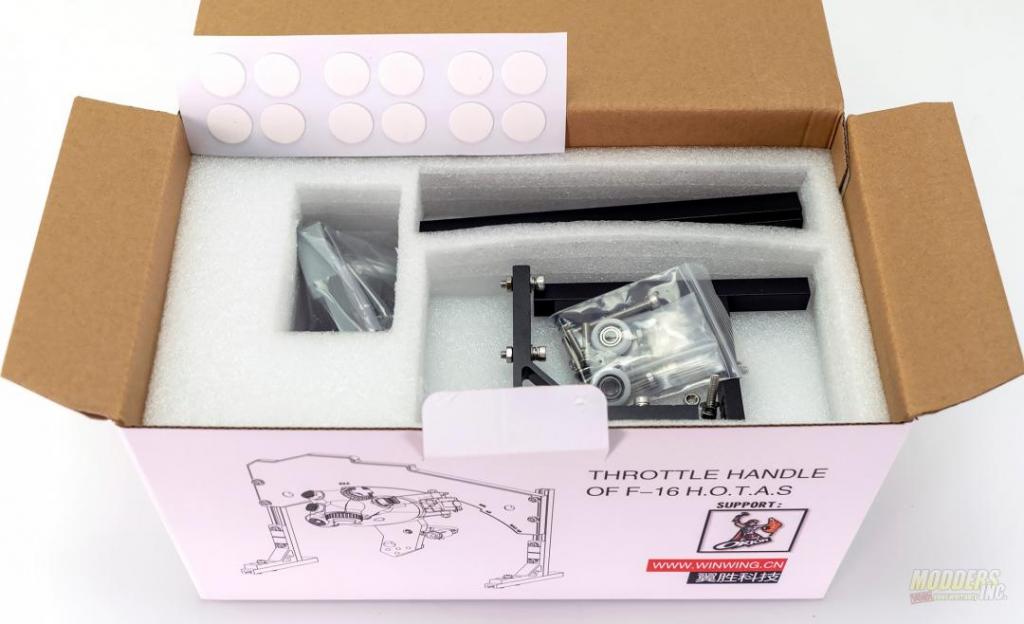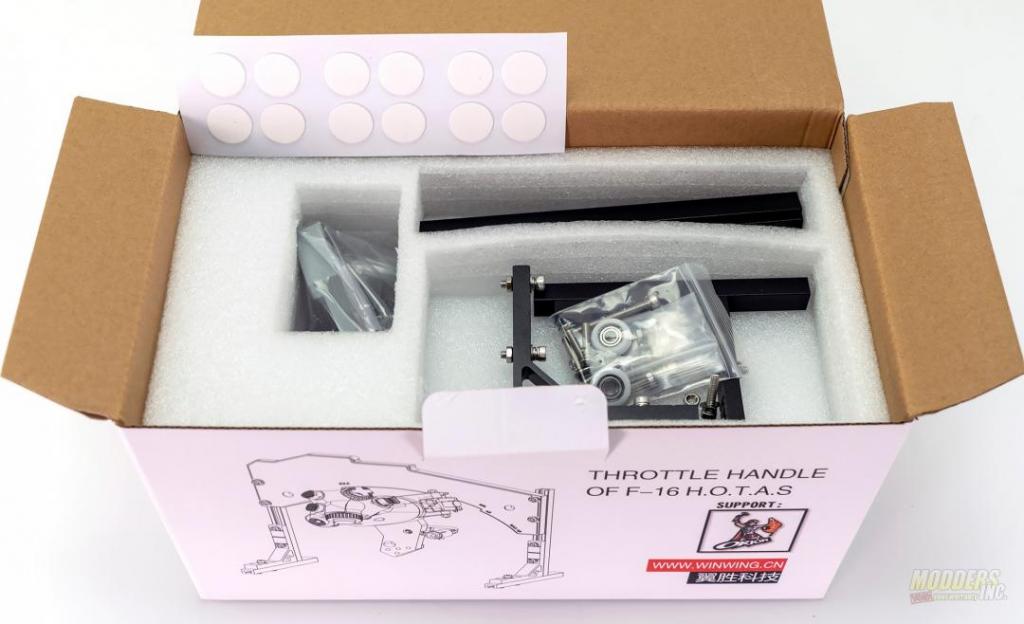 At the bottom layer is the Orion F-16 EX grip. All of the parts are tucked away in foam and the grip is wrapped in a plastic bag to protect the finish of the product.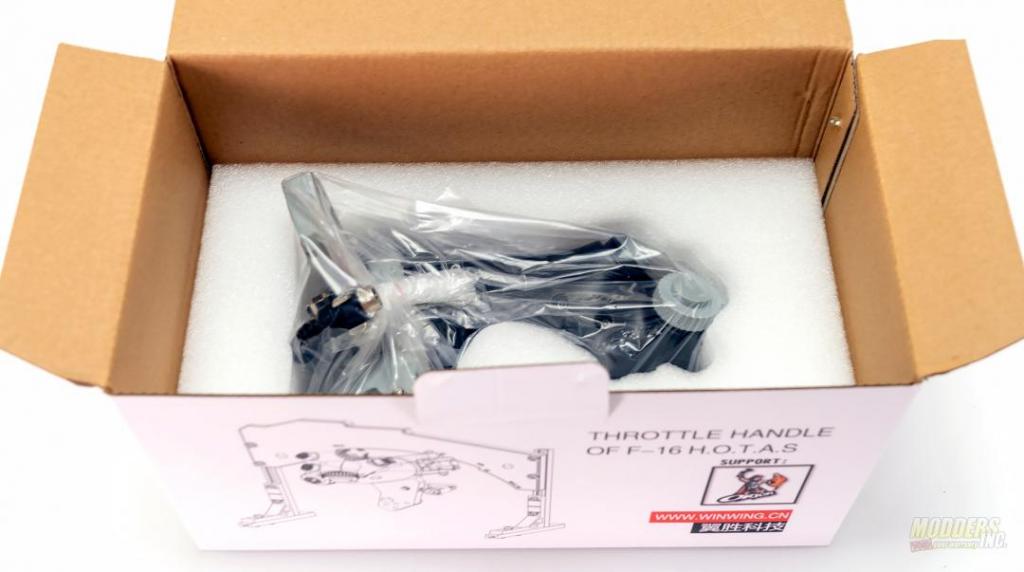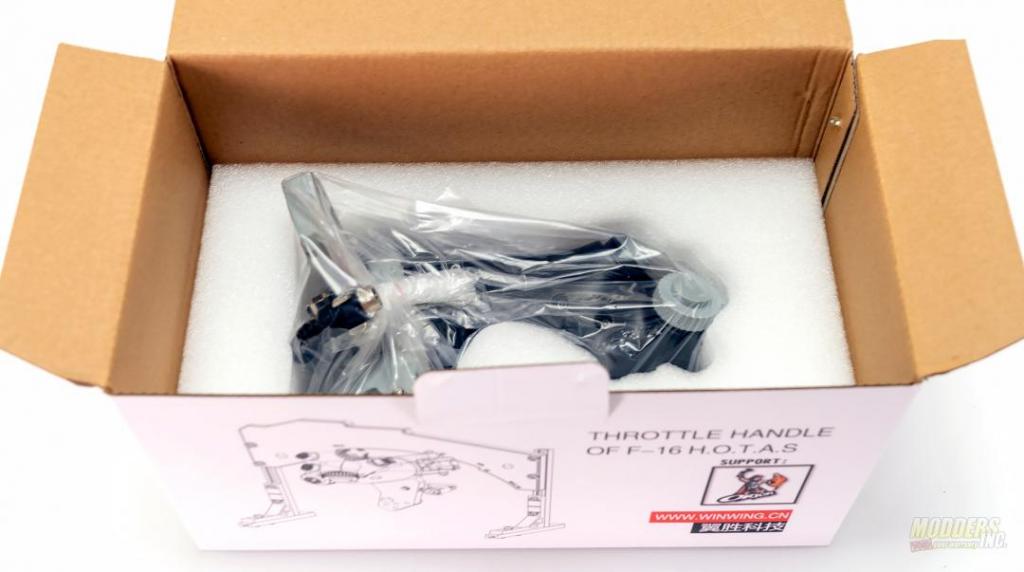 SPECIFICATIONS
WINWING Orion THROTTLE BASE
95% Metal made(Aluminum construction +Stainless steel AXIS and other stressed parts).
16bit Hall sensor for both L/R throttle axis.
Friction adjust lever(By tools).
Thrust lever sync.
Adjustable back light.
Perfect for mounted/Cockpit/Game chairs setups.
Changeable for Single/Dual Engine Handles .Follow features are cancel compare to Super Taurus Throttle base:
288mm travel distance.
10bit axis for Friction adjust lever.
IDLE and Afterburner detents.
Thrust lever neutral feel tension adjust.
2 x 16bit Hall sensor for rotary axis.
4 x ON-ON Buttons.
4 x ON-OFF-ON Buttons.
3 x Push Buttons(Single Auto Center).
1 x 3 Position Rotary Switch with Push button.
4 x Encoder with Push button.
2 x Push Button with LED Indicator(AA/AG).
WINWING F-16EX THROTTLE HANDLE
Aluminum made construction.
2 x 4-Way Hat (+ Push).
2x 3 Position Button.
4x Axis(1x HALL 16bit sensor).
2x Quick Reaction Flat press button.
1x Encoder.