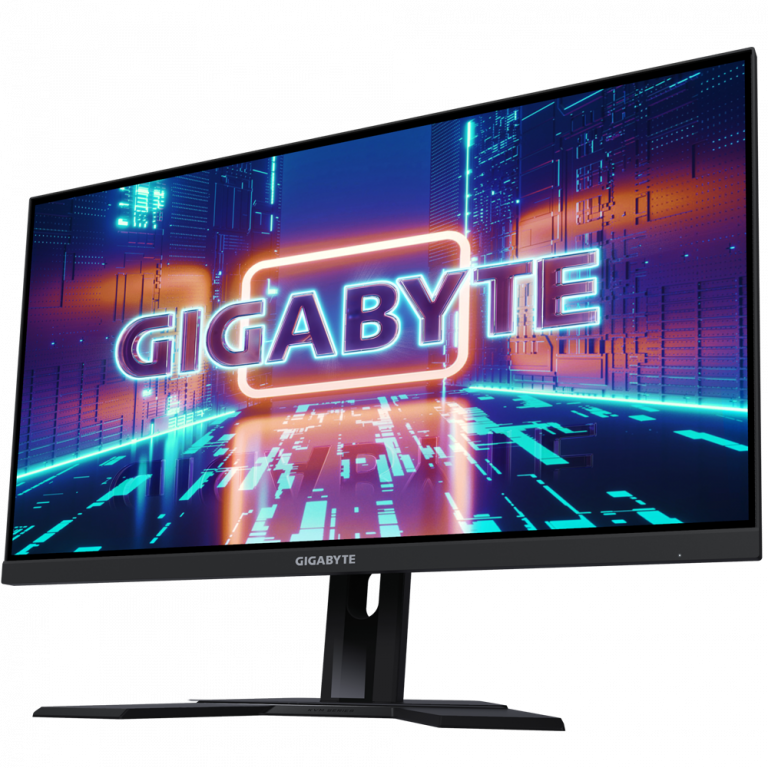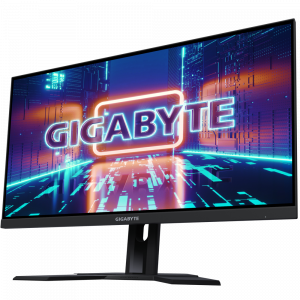 Finding the right monitor is not an easy task. With so many to choose from, even from the same brand, it is hard to figure out which one is right for you and your needs. The Gigabyte M27F Gaming Monitor might be the one you are looking for. The Gigabyte M27F may look like your typical monitor but it has a feature that no one else currently has and that is a built-in KVM (Keyboard, Video, and Mouse) switch.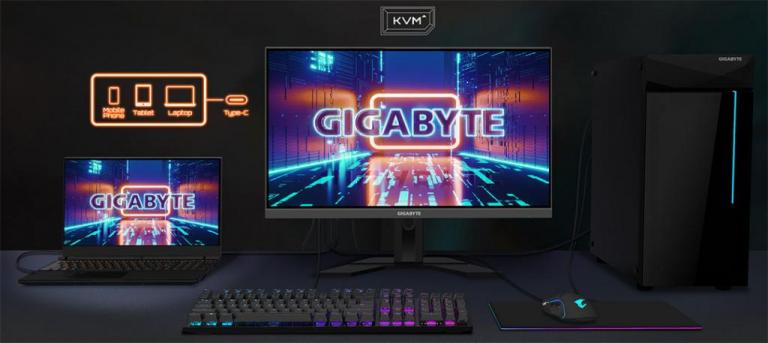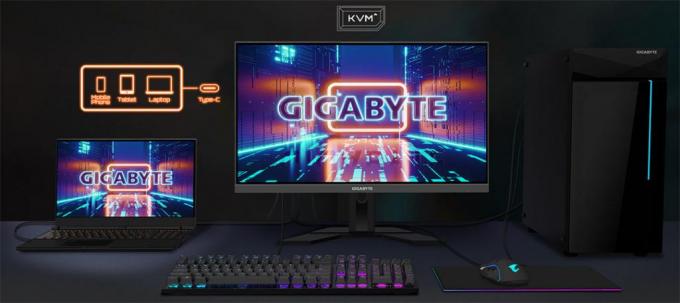 So what makes this special? With a KVM (Keyboard, Video, and Mouse) switch, you can control other devices, like a mobile phone, through one set of keyboard, mouse, and monitor. By using a Type C to Type C cable (Amazon Link https://amzn.to/3p2cSXa ) you can hook up your cell phone, laptop, or other compatible devices. So why would you want to do this? Somethings are just easier on a larger screen. Your favorite phone game might be way easier on a larger screen than the six-inch screen you are probably looking at now. I think most people nowadays have two screens on their desks. So why not use one that you can use your messaging apps, social media apps in a more comfortable way.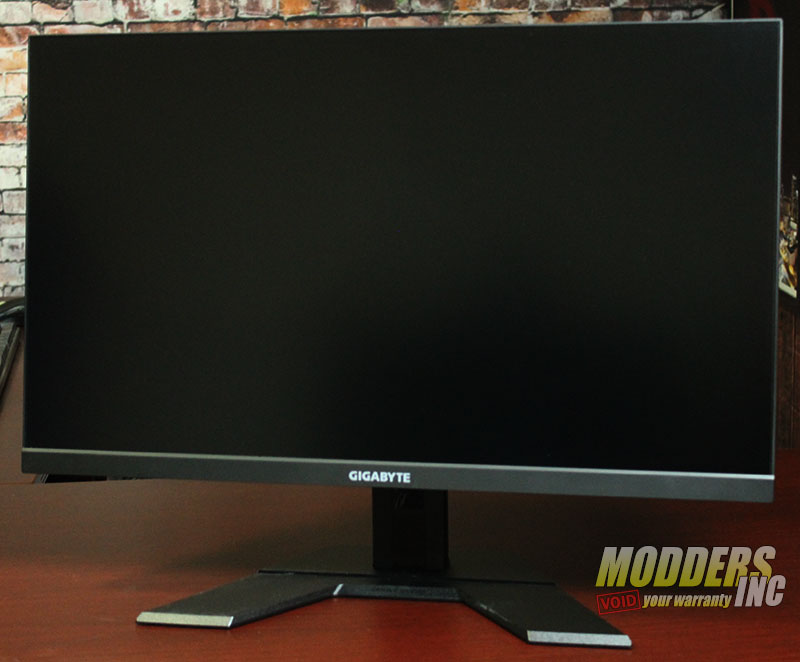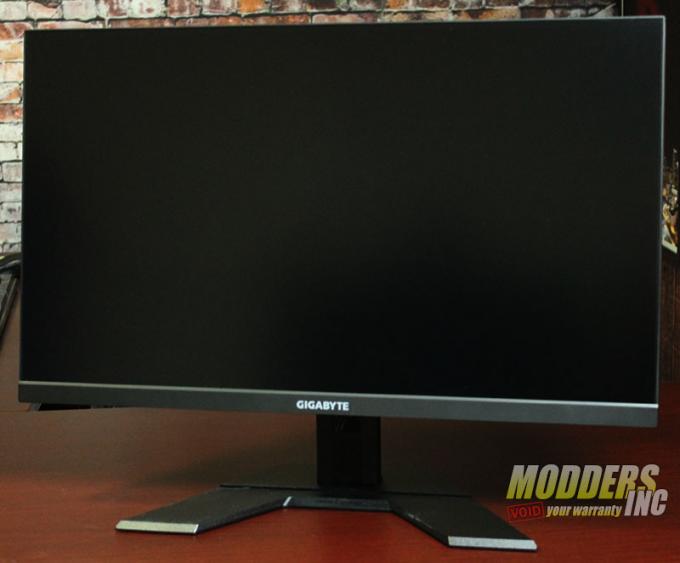 The Gigabyte M27F Gaming Monitor is an IPS (In-Plane Switching) Monitor.
Advantages of IPS display panels:
Faster response times
Wider viewing angles
Better color/contrast than many VA and TN panels
Outstanding color accuracy and screen consistency
The M27F is also a 1920×1080 monitor with a 144Hz Refresh and a 1ms response time making to great for gaming and normal day to day tasks.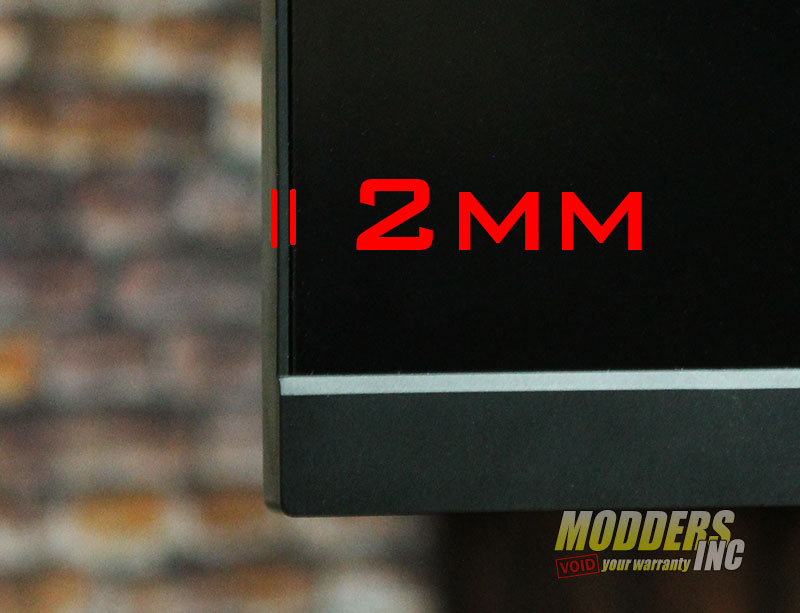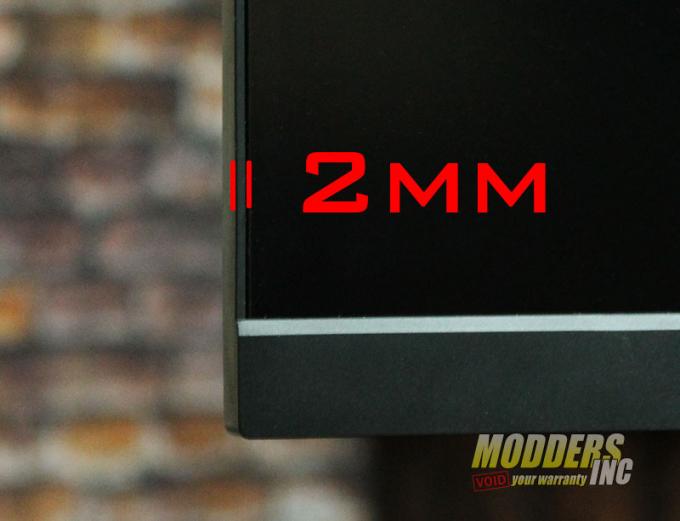 With just a 2mm wide bezel you pretty much get the feeling that you are looking at nothing but the screen… well you kind of are. What I think would be a great selling point for this feature is that if you are looking to do a multi-monitor setup, say for a driving simulator or a flight sim, you would have basically a 4mm line between monitors. This is very minimal and would more than likely visually disappear once you are playing. Gigabyte must have been thinking the same thing as they have included a way to expertly line up, multiple monitors using their on-screen software.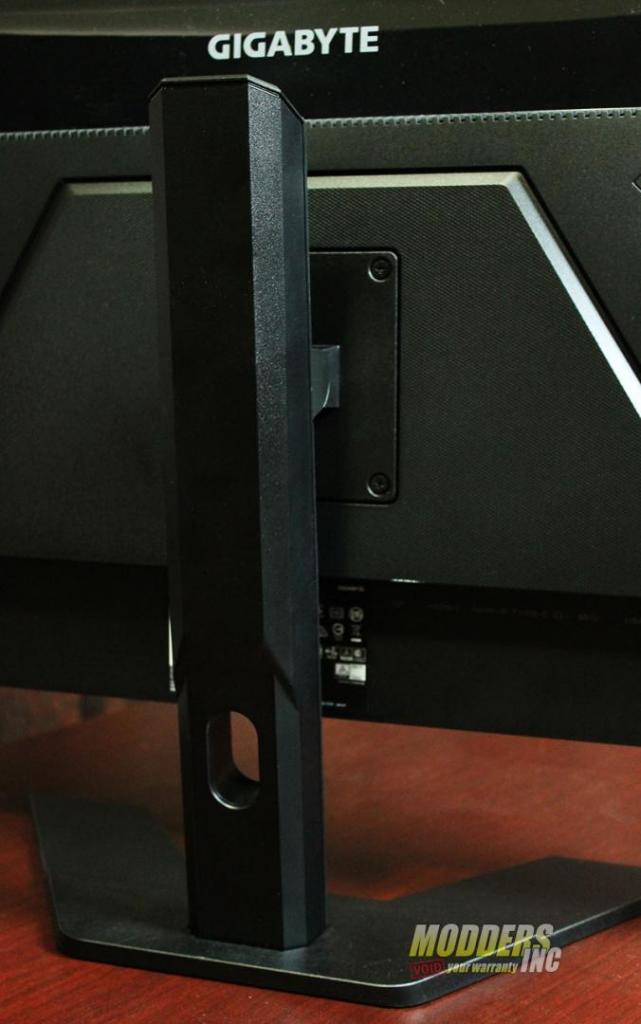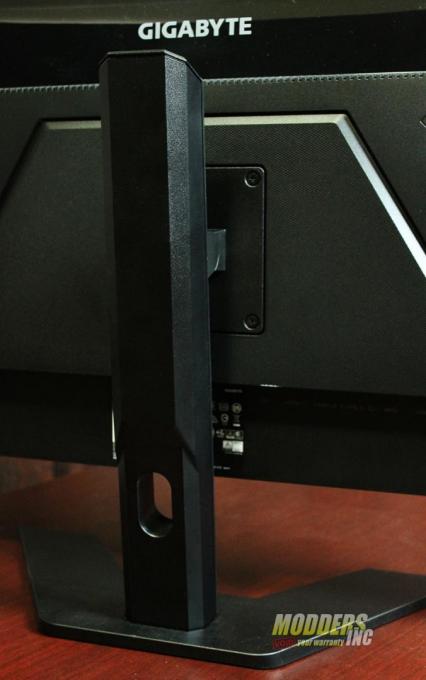 The stand that comes with the Gigabyte M27F Gaming Monitor is fairly basic but does the job needed. Gigabyte says that there is a 130mm of vertical movement with a tilt range of 5 degrees down and 20 degrees up. The display stand is not able to allow the screen rotate, but it does use a VESA mount (100 x 100mm) which will easily allow you to transfer it to a swing-arm or stand that does allow you to rotate it. Mounting the base is as easy as turning a thumbscrew.


The connections to the Gigabyte M27F Gaming Monitor are plentiful. All the normal connections are present, but you will see a few that are not common. The Type-C port is used to connect to your extra device(s) and it allows the video to be displayed and allows the keyboard and mouse inputs to work. This is also where the USB-A comes into play as you plug it in and the other end to your PC. You then removed the keyboard and mouse from the PC and plug it into the monitor into the USB ports. Now all your inputs from your mouse and keyboard will be directed to the device you select from the KVM button on the back of the monitor.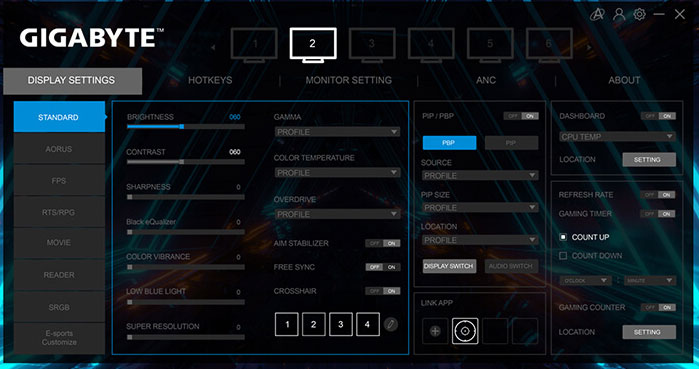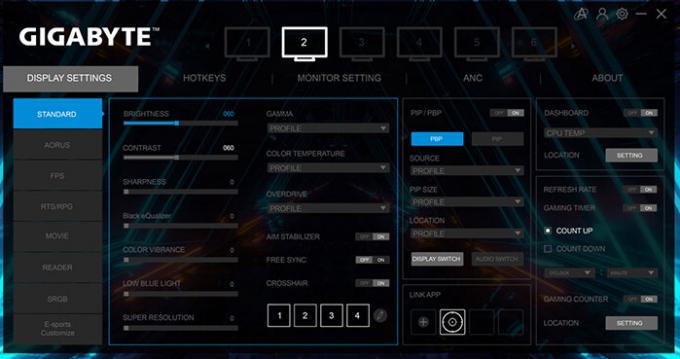 Speaking of the set up of the monitor. You do get the basic adjustment through the built-in screens, but Gigabyte also includes the ability to use their OSD Sidekick which allows you to set the display options using a keyboard and mouse, giving you the easiest way to adjust monitor settings. Many different options are available to do all sorts of things.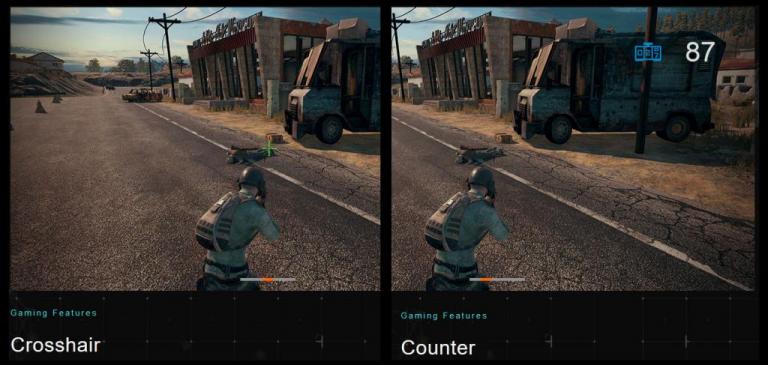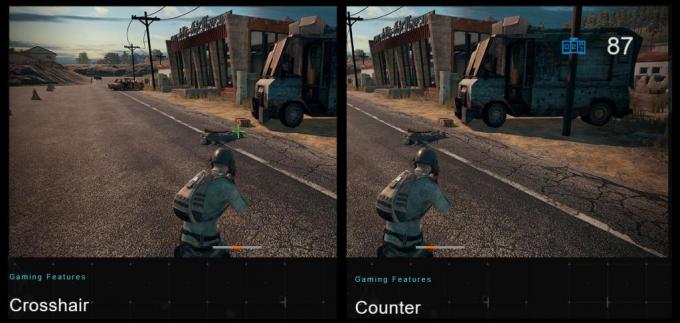 You can add a permanent crosshair to your screen, which is also customizable. At counter and timer are also available. Items like these are accessible from keyboard combination shortcuts.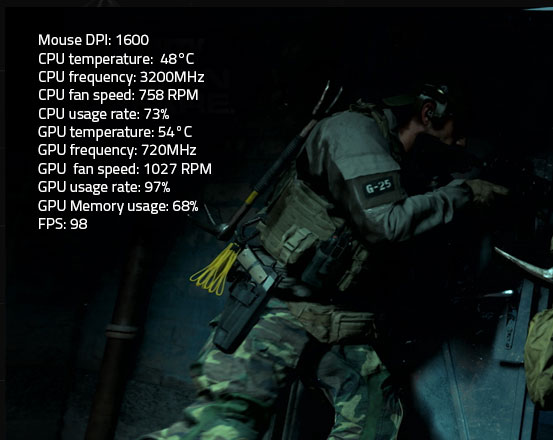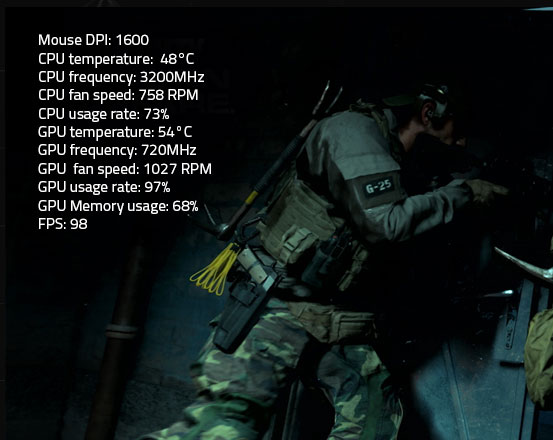 A system dashboard is available and also totally configurable.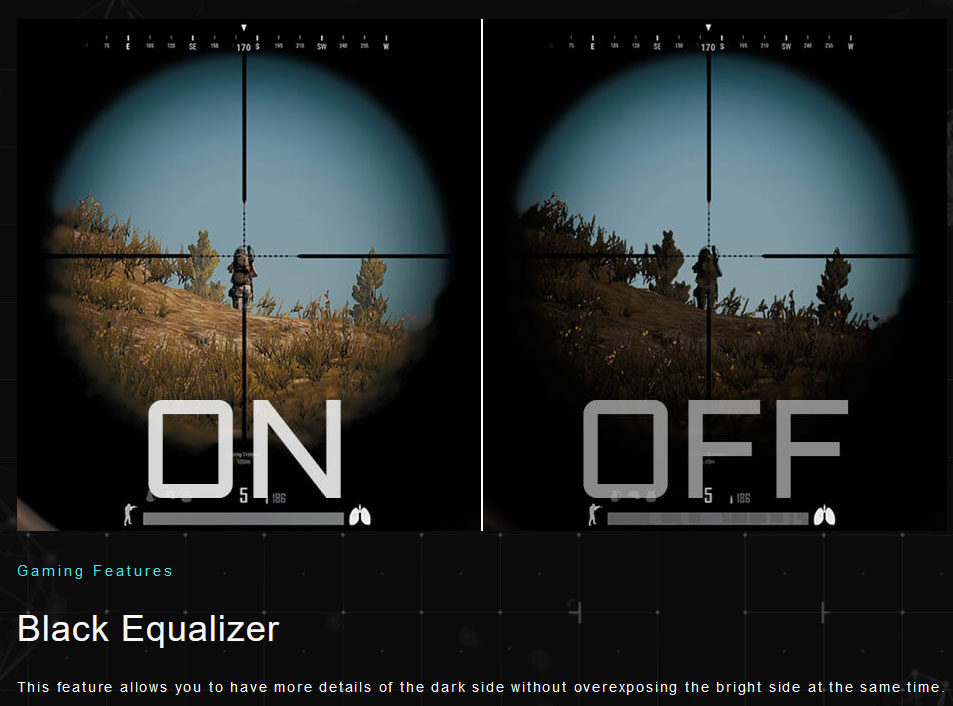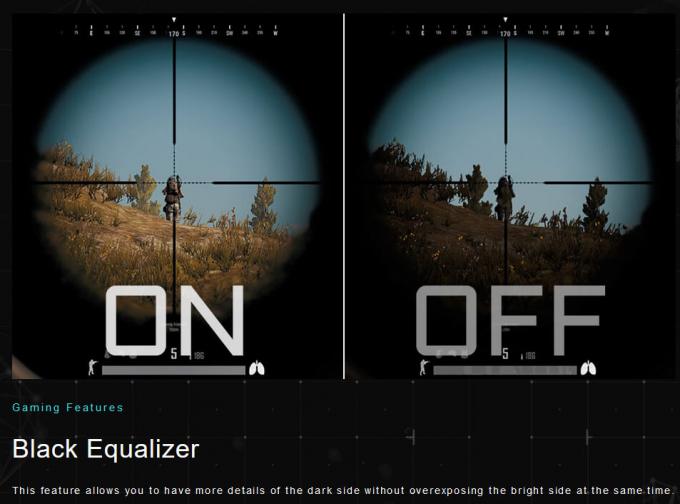 The Black Equalizer, which seems to give you an unfair advantage – but we won't tell anyone – of making the darker areas brighter without washing out the color.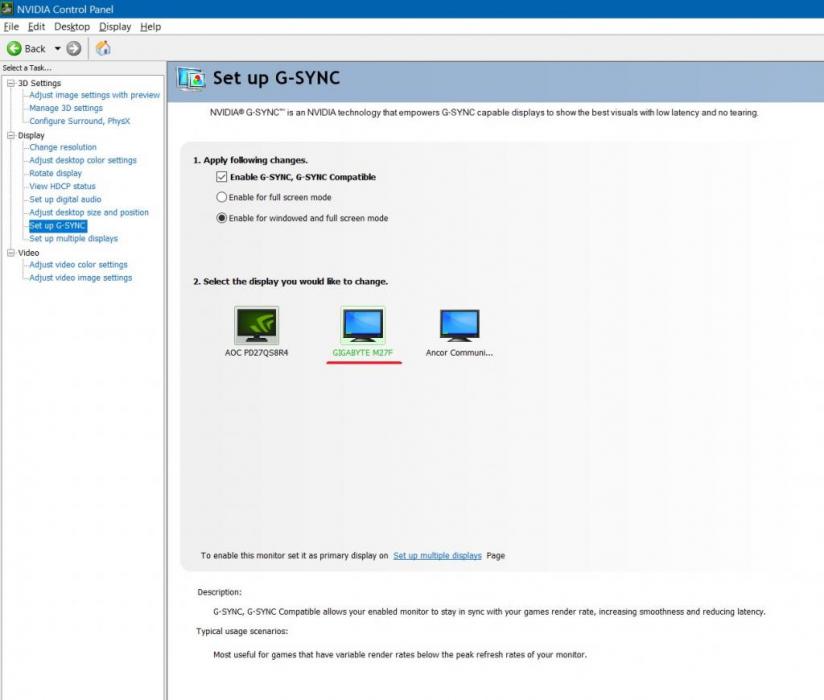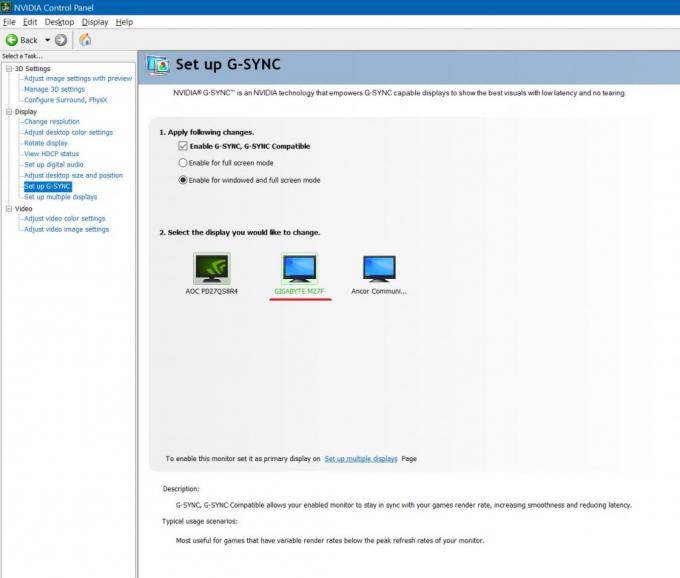 For my final thoughts and other details about the GIGABYTE M27F Gaming Monitor, you will need to take a few minutes and watch the video.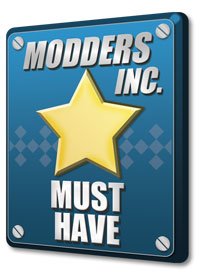 Panel Size (diagonal)
2‎7" IPS
Display Viewing Area (HxV)
5‎97.6 x 336.15 (mm)
Panel Backlight/ Type
Edge type
Display Surface(non-glare/ glare)
Non-glare
Color Saturation
9‎5% DCI-P3 / 130% sRGB
True Resolution
1‎920 x 1080 (FHD)
Pixel Pitch
0‎.31125 (H) x 0.31125 (V) (mm)
Brightness
3‎00 cd/m2 (TYP)
Contrast Ratio
1‎000:1
Dynamic Contrast Ratio
1‎00M:1
Viewing Angle
1‎78°(H)/178°(V)
Display Colors
8‎ bits
Response Time
1‎ms (MPRT)
Refresh Rate
1‎44Hz
HDR
HDR Ready
Flicker-free
Yes
Signal Input
HDMI 2.0 x2, Display port 1.2 x1
Earphone Jack
Yes
Unique Features
OSD Sidekick
Aim Stabilizer
Black Equalizer
Dashboard
Crosshair
Timer
Counter
Auto-Update
KVM
USB port(s)
USB 3.0 x2
USB C x1
Power Type
Power adapter
Power Consumption
6‎1W(Max)
Power Saving Mode
0‎‎.5W
Power Off Mode
0‎‎.3W
Voltage
1‎‎9VDC 3.42A
Tilt(angle)
-5°~+20°
Height Adjustment (mm)
1‎30mm
Swivel(angle)
N/A
Pivot(angle/direction)
N/A
VESA Wall Mounting(mm)
1‎00*100mm
Kensington lock
Yes
Phys. Dimension with Stand(WxHxD)
6‎15.11*533.55*202.97
Phys. Dimension w/o stand  (WxHxD)
6‎15.11*367.35*42.21
Accessories
Power cable/HDMI cable/DP cable/ USB cable/QSG/Warranty card