Smaller displays prove to be flexible in their application as a secondary screen because of portability. Doubly-so if that monitor has USB input since it will be compatible with every computer. Our very own Editor-in-Chief Dewayne Carel used a USB monitor as part of his tribute to DOOM'ed Mod (see below).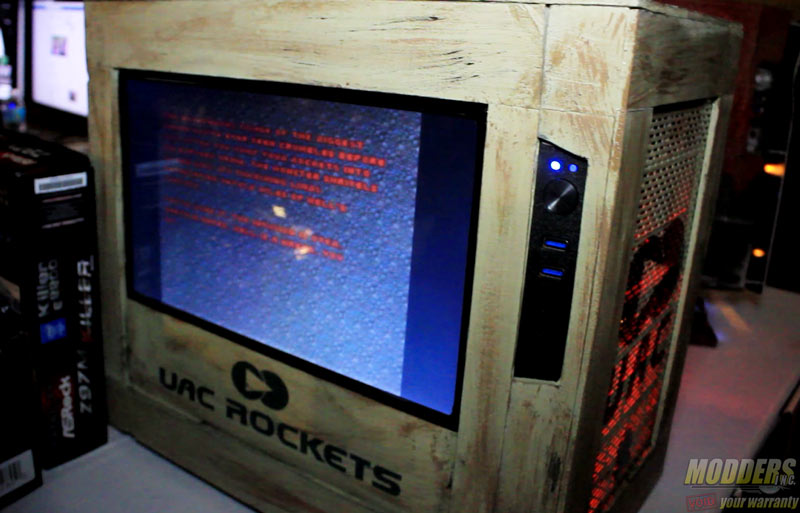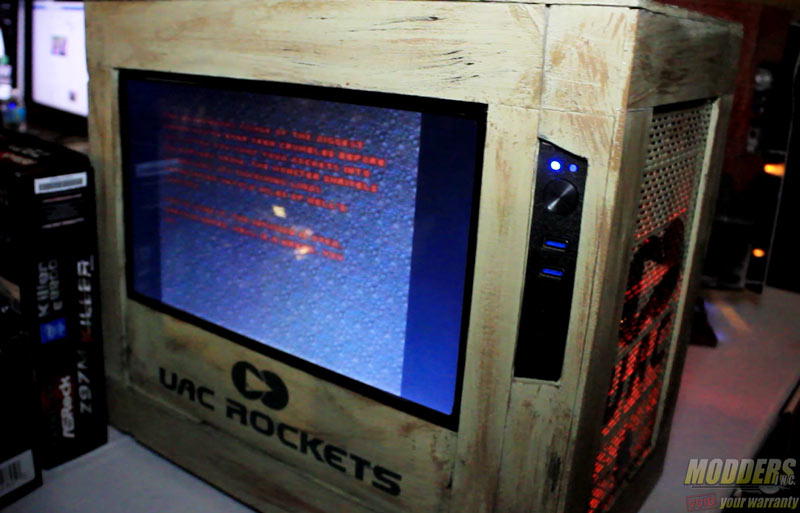 AoC has announced a new portable monitor using USB 3.0 as an interface that can display resolutions up to 1920 x 1080 dubbed the E1659FUWX-PRO or AoC HD Pro USB monitor if you want to call it something easy to remember. For $199, the HD Pro USB monitor comes with a foldable flexi-stand for using the display in either portrait or landscape mode with the option of VESA 75×75 so it can be mounted as well. A non-pro E1659FUWX version is also available for only $119.99 with a lower resolution of 1366×768
AOC's New Full HD USB Monitor Makes the Perfect Laptop or Desktop Companion
New HD design displays images at their best in 1920 x 1080 with built-in Display Link Technology and USB 3.0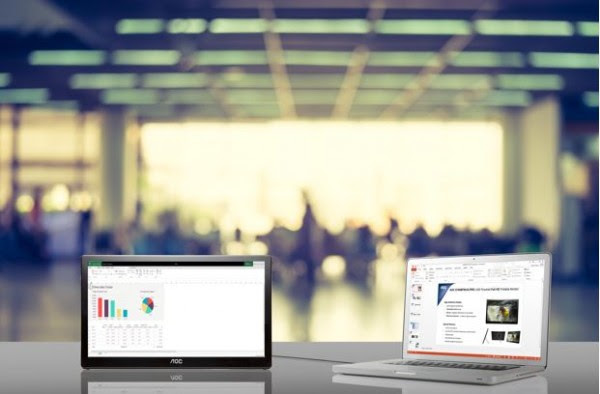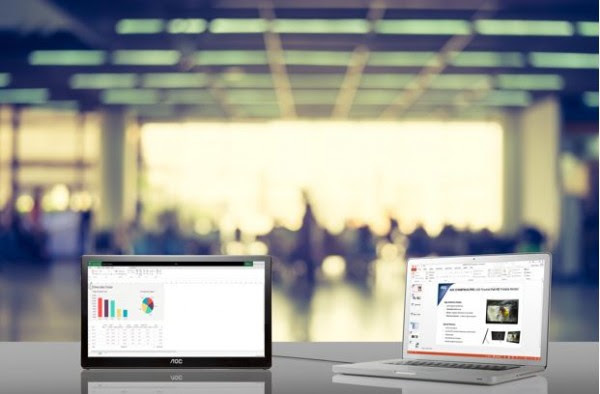 Fremont, Calif. – September 30, 2015 – AOC, a worldwide leader in monitor display technology, today announces the AOC 16" HD Pro USB Monitor (E1659FWUX-PRO), with Full-HD powered by Display Link Technology. The HD Pro USB Monitor is the first of AOC's USB-powered portable monitors to have Full-HD resolution. Its 300cd/m2 brightness makes it the brightest in its class. The widescreen monitor receives both power and signal via a single USB cable for plug-and-play connection. This means it does not require a power cord or VGA cable, so you have one less cord to worry about. It is ultra-lightweight and slim for maximum portability, making it perfect for displaying visuals such as business presentations or adding a second monitor to your desktop for increased productivity. The Mac and PC Compatible HD Pro USB Monitor is the perfect solution for the frequent traveler who needs to pack multiple displays, as it easily fits into a suitcase and comes with a carrying case. The monitor also comes with a foldable stand that goes from landscape to portrait view mode with auto-pivot. It is available for today on Amazon.com for $199.


USB 3.0 technology achieves high transfer rates with its total of six wires to deliver high quality images. Designed with a piano-black glossy finish, this USB monitor has a 15.6 inch diagonally viewable image. The E1659FWUX-PRO USB Monitor offers a 500:1 contrast ratio, 11ms response time, and a 1920 x 1080 Full HD resolution @60Hz. 
The HD Pro USB Monitor with its foldable flexi-stand is ideal for viewing in landscape or portrait mode. Landscape mode is ideal for presentations and Excel sheets, while the Portrait mode conveniently gives you an easy vertical view of your instant messaging programs, infographics, or search results. This monitor has a unique auto-pivot feature that automatically adjusts the image according to the display's orientation, so you will never have to change settings as you switch between landscape and portrait mode. The AOC HD Pro USB Monitor is also VESA 75 x 75 mm compliant, allowing you to easily mount the USB monitor to any wall. Multiple USB monitors can also be simultaneously connected to a single laptop or desktop computer to function as a multi-monitor PC or Mac, thanks to the built-in Display Link USB graphics. 
E1659FWUX-PRO SPECIFICATIONS
Pixel Pitch
0.252 (H) mm x 0.252 (v) mm
Display Area
344.2 mm x 193.5 mm
Brightness
300 cd/m2 (typ)
Contrast Ratio
500:1 (static)
Response Time
11ms (GtG)
Viewing Angle
Horizontal: 90 Degrees (CR>10)

Vertical: 65 Degrees (CR>10)

Scanning Frequency
Horizontal: 48KHz

Vertical: 60 Hz

Optimal Resolution
Recommended
1920×1080@60hz

1920×1080@60Hz

Supported Resolutions
640×480@60Hz for extended mode

800×600@60Hz for extended mode

1024×768@60Hz for extended mode

1366×768@60Hz for extended mode

Color Depth
262K
Connectors
1 x Micro USB 3.0
User Control
None
Adjustability
Tilt: 15° ~ 30°, Auto Pivot
Power Source
PC USB 5V
About AOC
AOC is the world's largest manufacturer of LCD/LED monitors and HDTVs. With more than 60 years of design and manufacturing experience, AOC has earned a reputation for selling user-friendly, technologically advanced monitors, TVs and multi-functional displays. Every aspect of AOC's global business focuses on the development of products that fit seamlessly into consumers' digital lifestyle. For more information, please visit us.aoc.com. Connect with AOC on Facebook at Facebook.com/AOCAmericas and on Twitter at Twitter.com/aocusa.