Some of the world's top modders were invited to compete in the 2016 Thermaltake CaseMOD Invitational Season 2 and they have all delivered some incredibly impressive mods that demonstrate just how dedicated case modders are to their craft and how far creativity can take passion. The top three winners for the event have a very varied approach to modding but nonetheless, each were quite impressive and put up a clinic on how to mod with their entry.
In 3rd place, Maciel Baretto from Brazil.
Worklog: http://community.thermaltake.com/index.php?/topic/52056-brazil-maciel-barreto/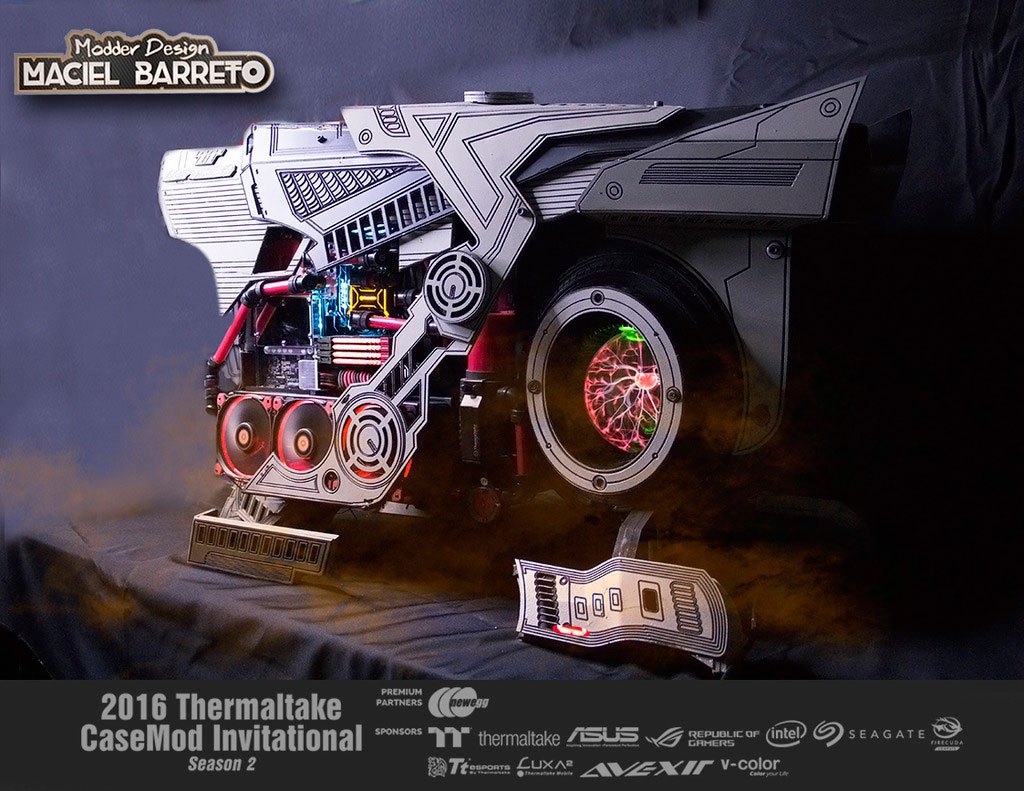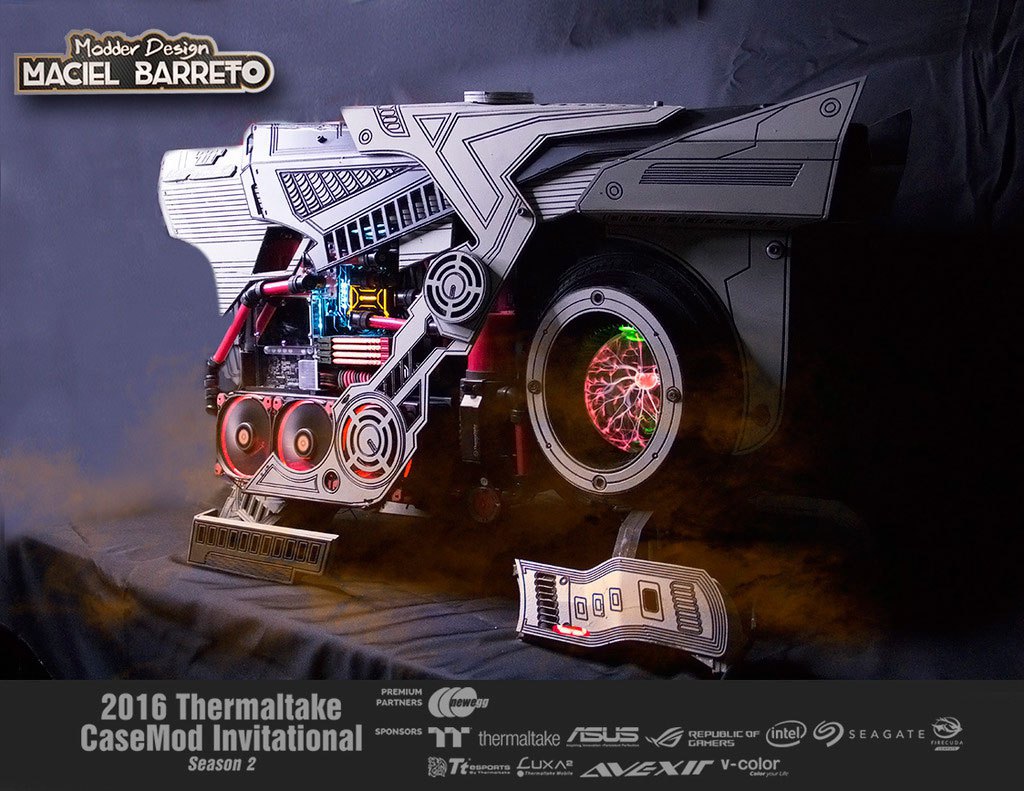 Second place was taken by Siwasak Sirosomboon of Modder CROW from Thailand.
Worklog: http://community.thermaltake.com/index.php?/topic/52060-thailand-siwasak-sirisomboon/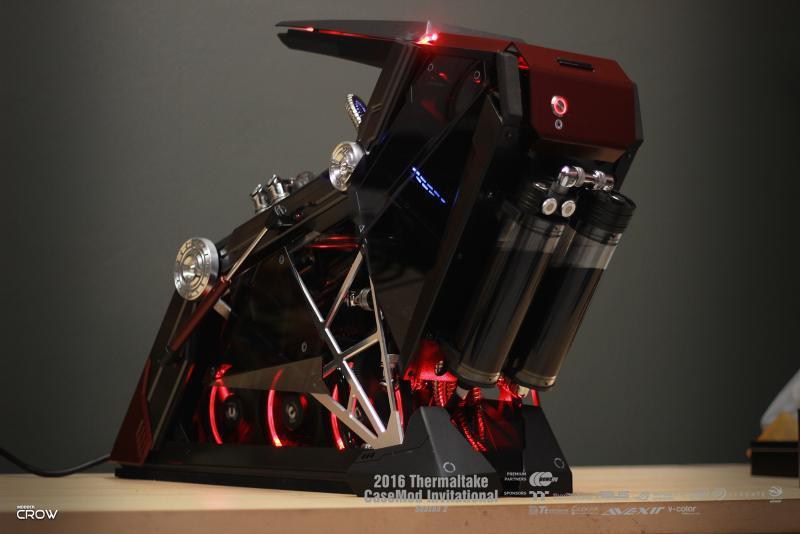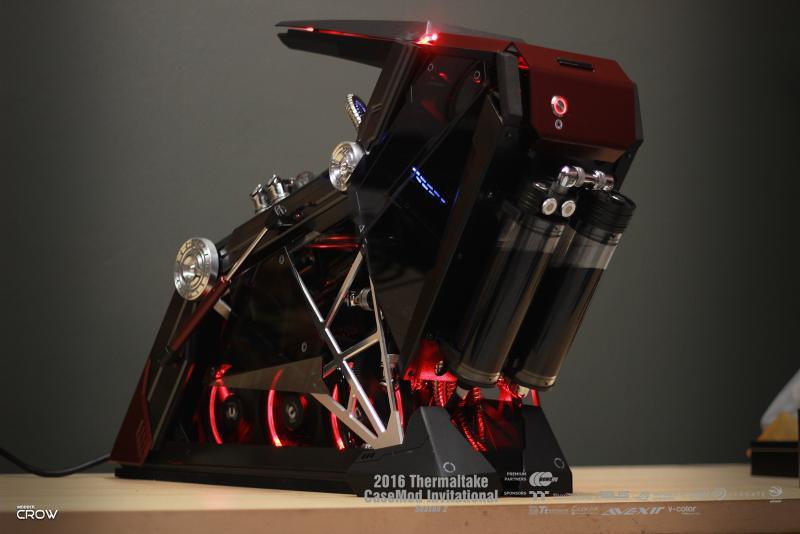 First place was won by Chinese modder Yu Han who made a massive, room-sized 4-legged robot with a Thermaltake Core X5 case.
Worklog: http://community.thermaltake.com/index.php?/topic/52063-china-yu-han/
Yu Han's project description:
Hello, everyone. I am Yu Han from China. In this competition, my project will be done around the Thermaltake Core X5 case. This is an interesting project, I have conceived the theme of the project and the details of the work. It's probably a war machine from the future. It has 4 claws that can walk, and a laser cannon and a cockpit. Because it is a product of the future, so the details of the description will be has a sense of science and technology. Well, that's all I can share for now,I will reveal more details later.I congratulate Thermaltake and all partners. Good luck to all.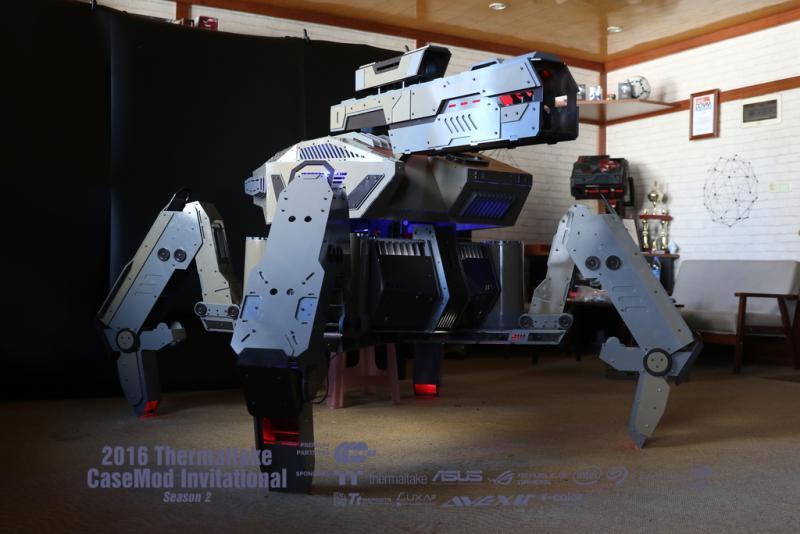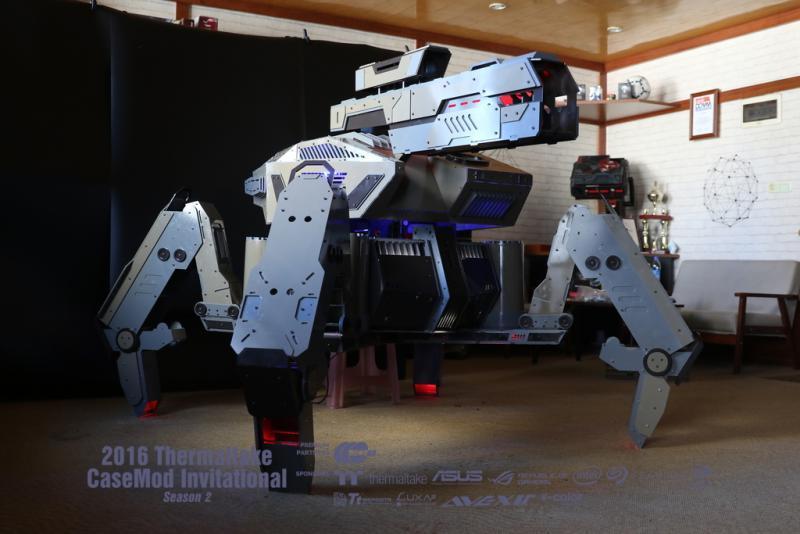 A video overview of the winners can be seen here:
https://www.youtube.com/watch?v=Qex9_Yw8_BI&feature=youtu.be
Aside from Thermaltake, the 2016 CaseMod Invitational Season 2 was sponsored by Newegg, and other sponsors, including ASUS, Intel, SEAGATE and V-Color.
For more details on the Thermaltake 2016 CaseMod Invitational Season 2 please visit: Official Website – http://casemod.thermaltake.com/2016s2/