2017 Thermaltake CaseMOD Invitational Season 1 Gathers Twelve Top Modders Worldwide to Reinvent The Tower 900
Another year brings us another season of one of the biggest modding competition of the year, the 2017 Thermaltake CaseMOD Invitational and Season 1 is back! This is the third annual installment of this international event. Thermaltake, is a leading brand in CaseMOD community, is proud to invite twelve of the world's best case modders from all over the world such as Australia, Brazil, China, France, Germany, Italy, Japan, Philippines, Russia, Thailand, the United Kingdom, and the United States to join the 2017 season 1 competition. Thermaltake also offers cash prizes up to $15,000USD in total for the top 3 winners.
The case modders will use Thermaltake Certified liquid cooling components and the Toughpower Grand RGB 850W Gold fully modular power supply to transform the Tower 900 E-ATX Vertical Super Tower Chassis into their creation!
This modding competition is held in the Thermaltake Community but Thermaltake also designed the Tt MOD App for mobile users. Through the app, users can check on the contest's progress, and join the weekly voting event anytime, anywhere. The Prediction Voting Event starts from May 2 nd to May 30 th . The Final Voting Event will start from June 20th to July4 th . Everyone is welcome to register and vote on Tt Community. You will have the opportunity to win fantastic prizes from Thermaltake and the sponsors, including ASUS, ASUS Republic of Gamers (ROG), V-Color, TT Premium, TteSPORTS and LUXA2.
More details about the case mod event can be found at:
http://casemod.thermaltake.com/2017s1/
Meet the Modders


Alex Banks, a British modder, is known as Maki Role and Praetex Design online. He enjoys using techniques like CNC machining and 3D printing in his builds. He
is the winner of "Thermaltake's 2016 UK Modding Trophy", along with "Scratchbuild of the Year 2016" on Bit-Tech.
Chaipoj Khaowasut, one of the top modders in Thailand, is the founder of Indy Laser & PC Case Mod. He is good at designing a PC case by using Photoshop, AutoCAD, CorelDRAW, Illustrator and CNC Laser machine.
Douglas Alves, is a well-known modder in Brazil. Casemod is a way for him to express himself. He is famous with the Resident Evil build that won "the Guru3D Rig of the Month" award in 2014.
Ethan Cooper, is a 22 years-old Australian modder from the Technology and Gaming. He has completed multiple PC projects since 2015. The Batman PC build is his first modding project.
Filippo Borgarelli, is an Italian modder. He believes that modding is an artistic flow from the start of an idea to the final result. That is why he used FlowMods as his nickname in the PC modding community.
Kozlov Konstantin, a Russian software engineer, has been invited by Thermaltake to display his gaming rig in the 2016 IgroMir that is the biggest computer and video games exhibition in Russia.
Magic Zhu, is a Chinese modder who believes that success is the sum of details, so he pays close attention to every little part when modifying a case since every tiny screw matters. He makes every effort to ensure his design is unique. Modding is not only about techniques, but attitude as well.
Mhike Samsin is a full-time modders in the Philippines. His nickname is Tantric. He began PC modification from around 2005. In 2013, his build the SabertoothPC won 1 st place in the "Coolermaster Casemod World Series 2013".
Marc Molella from the United States is the founder of Precision Computing. He has been modding for about 10 years. Modding to him is a creative outlet, and is about creating something special, a work of art. Each casemod is different because everybody expresses creativity differently.
Olivier Maillet from France is also known as Elladan. He does not restrict his modding style to a certain one. Instead, he always looks for new techniques or materials to create something different each time.
Sascha Moeske is a PC enthusiast from Germany. He got involved with modding in the 90s, and worked on it again three years ago. He got a CNC milling machine to improve his workflow whilst expanding his modding forms. His creations include the Neuron P5 build and the Juggernaut build.
Von Carlo Rasonabe is known as Reapervon. He is a Filipino-Japanese modder, and has been showcasing many of his projects at ASUS events and Computex Taipei. For him, casemod broadens his creativity and imagination.
The 2017 Thermaltake CaseMod Invitational Season 1 Modder Introduction Video:
How to Vote and Voting Rules
A weekly voting event will be held on the Tt Community forum and prizes will be given out to members who vote. You can choose to vote via desktop or mobile devices. The Tt MOD App by Thermaltake is tailor-made for mobile users to receive the latest information from the competition and a way to vote. The total percentage of the score allocated to the community voting is approximately 25%, with 25% by Thermaltake, 25% by expert modders, and 25% by sponsors.
The Tt Community platform (http://community.thermaltake.com/) is open to all users. We welcome you to join us by interacting and sharing valuable information
and experiences with one another. Most importantly, your opinions and ideas will help us better understand your desires and expectations of our products and  services. Don't hesitate; come register and vote for your favorite modder right away!
For more details on the 2017 Thermaltake CaseMod Invitational Season 1, please visit:
Official Website – http://casemod.thermaltake.com/2017s1/
Download Tt MOD App for iOS –
https://itunes.apple.com/tw/app/tt-mod/id1092415991?l=zh&mt=8
Download Tt MOD App for Android–
https://play.google.com/store/apps/details?id=com.thermaltake.t768.casemod
2017 Thermaltake CaseMOD Invitational Season 1 Highlights CaseMOD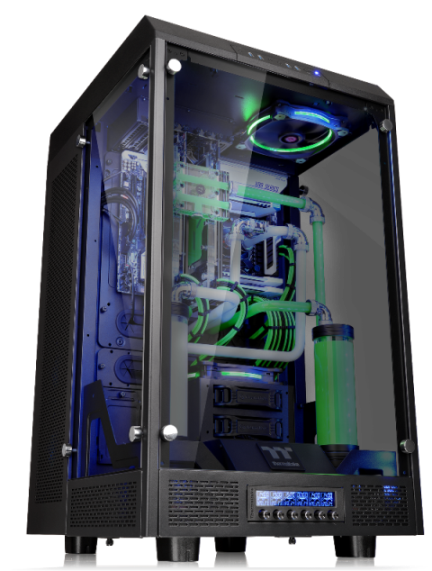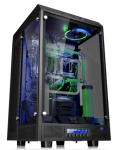 The Tower 900 E-ATX Vertical Super Tower Chassis Designed in collaboration with Watermod France, The Tower 900 represents Thermaltake's passion for innovation, the spirit of Watemod France, and our vision to expand chassis design for enthusiasts to build into a new era of ESPORTS modding culture. The Tower 900 is the premium choice from Thermaltake supporting a vertical mounting design, high quality 5mm thick tempered glass panels, and unrivaled expansion capabilities for massive custom liquid cooling systems.
For more details on the Thermaltake The Tower 900 E-ATX Vertical Super Tower
Chassis, please visit: http://www.thermaltake.com/products-model.aspx?id=C_00002974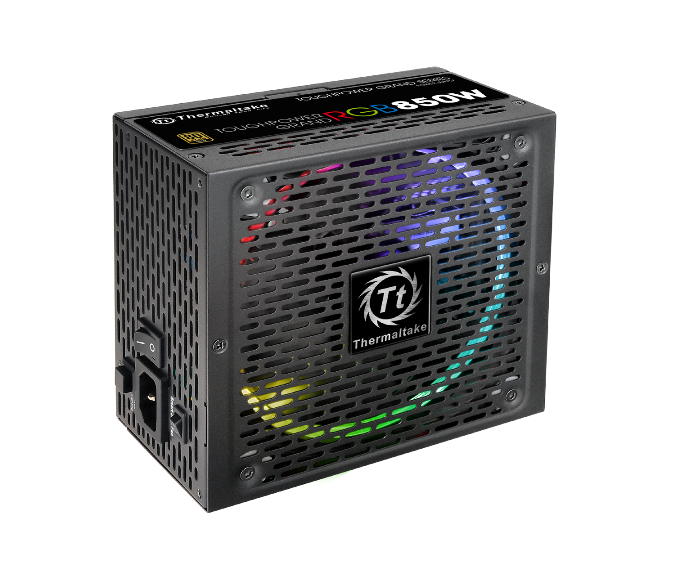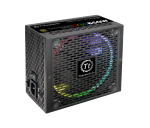 CaseMOD with Toughpower Grand RGB 850W Gold Fully Modular Power Supply
The fully modular Thermaltake Toughpower Grand RGB 850W Gold comes with a patented 256-color Riing 14 RGB fan that has 5 lighting modes to choose from and built-in memory. Additionally, the Toughpower Grand RGB 850W Gold features 80 PLUS Gold certification, and adopts high quality components that guarantee the power supply can always accommodate any mainstream build under any circumstance.
For more details on the Thermaltake Toughpower Grand RGB 850W Gold, please visit: http://www.thermaltake.com/products-model.aspx?id=C_00002990