Announcing Mod24, The World's First 24-Hour Livestreamed Modding Competition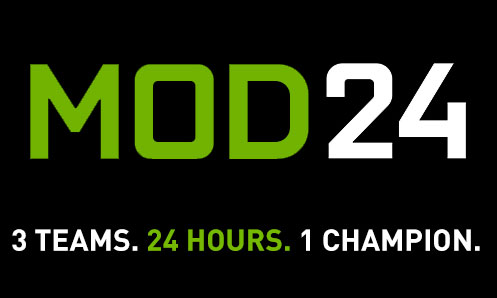 Announcing Mod24, The World's First 24-Hour Livestreamed Modding Competition. 6PM PDT, September 18th. Be There. | GeForce
On September 18th we're kicking-off an unprecedented, worldwide 24-hour celebration of PC gaming, and we'll be streaming the event live in its entirety. Dubbed GAME24, this international event will encompass all aspects of PC gaming and hardware, and will feature exclusive announcements, reveals, giveaways, eSports tournaments, and much, much more.
Within the world of hardware, modding is a vital and popular activity, marrying creativity, customization, overclocking, and innovative ideas that can influence the mainstream. To honor the importance of modding to PC culture we have dedicated one channel of GAME24 to Mod24, the world's first 24-hour livestreamed system building and modding competition, in which teams will compete by building one-of-a-kind, high powered gaming PCs.
via Announcing Mod24, The World's First 24-Hour Livestreamed Modding Competition. 6PM PDT, September 18th. Be There. | GeForce.