« Intro
|
Page 3 »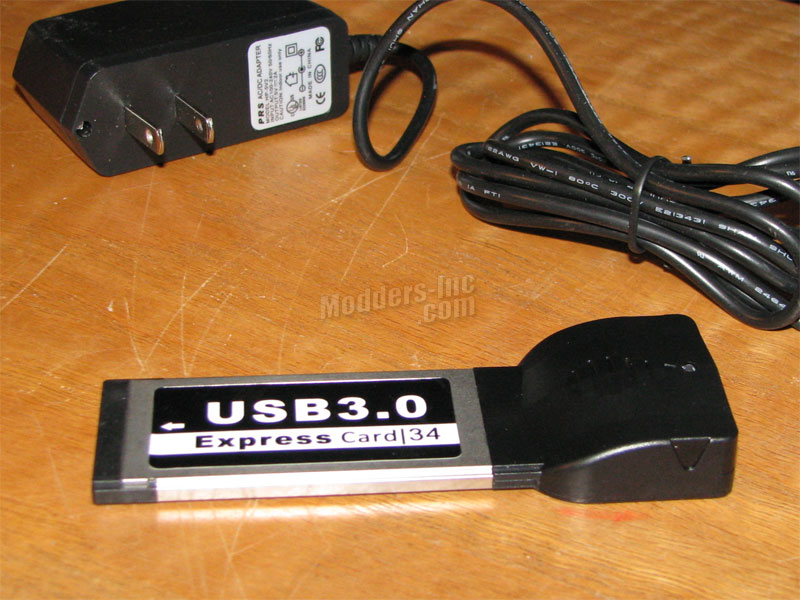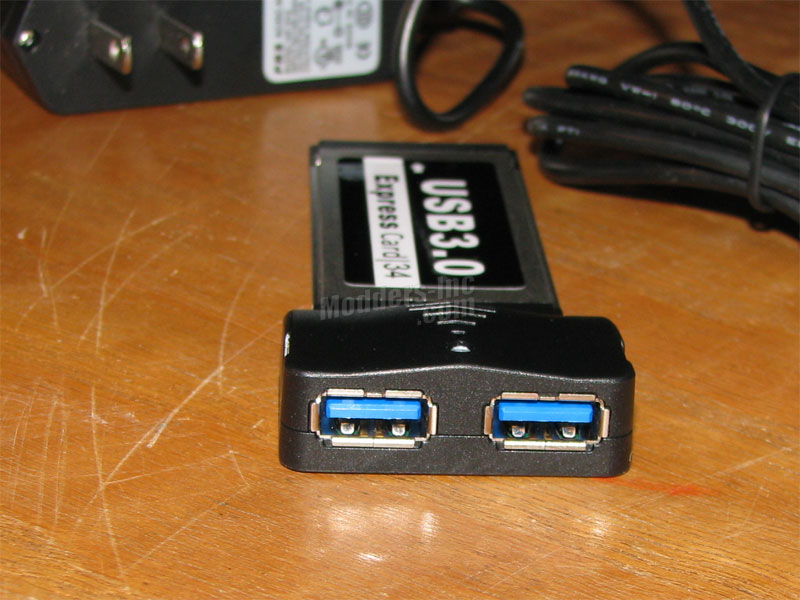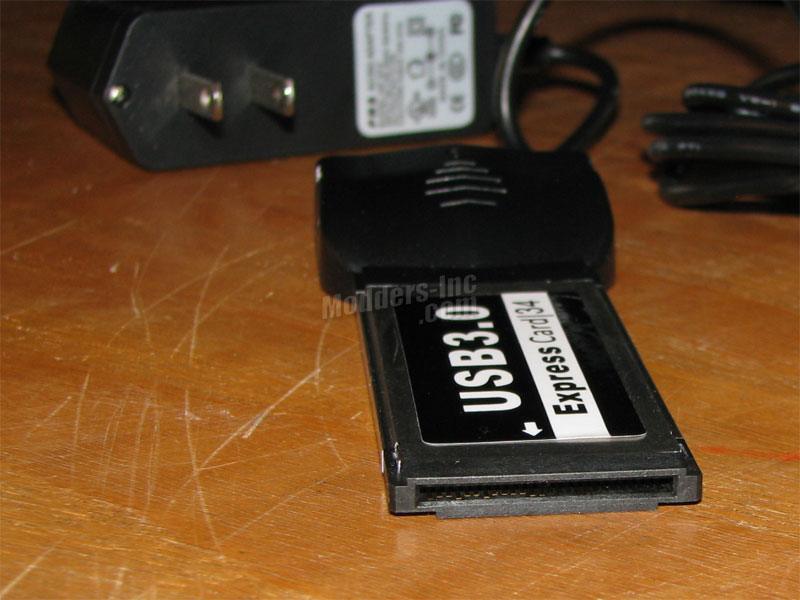 Here, we are going to take a look at the individual items supplied in the Geek Kit. First up we have the USB 3.0 Express Card / 34 adapter. Looking at the size of the card in comparison to the power plug, we can see that it is fairly small in size. Once installed into your laptop / notebook, you will only see the larger port end sticking out. The power cord for the Express Card plugs in on the forward facing side (in the installed position). Seeing that the USB 3.0 Express Card does require external power to provide sufficient power for the 2 USB 3.0 ports, you are going to be limited a little bit more on the mobility side of things. However, for those that do transfer a lot of files / data on a normal basis, the slight loss in mobility is going to be made up with the increased speed of the ports. For me this is a sacrifice that I'm willing to make, seeing that I use my laptop more as a PC than an actual portable computer.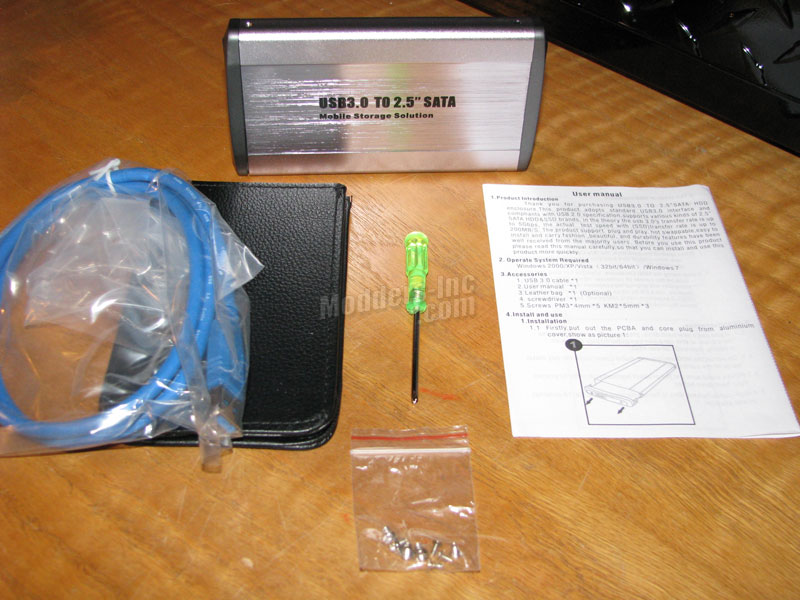 The next piece of the puzzle is the USB 3.0 2.5″ hard drive enclosure. With everything laid out here you can see we have the aluminum enclosure located top center, with the USB 3.0 cable on the left sitting atop the leather pouch. Next to that we have a small Phillips screwdriver and the User Manual to the right of that. Bring up the rear is the small ZipLock bag of screws.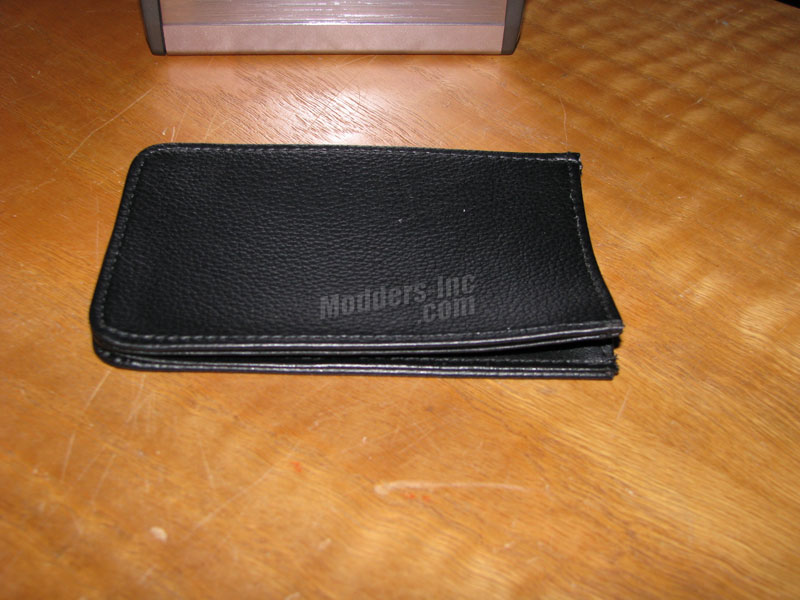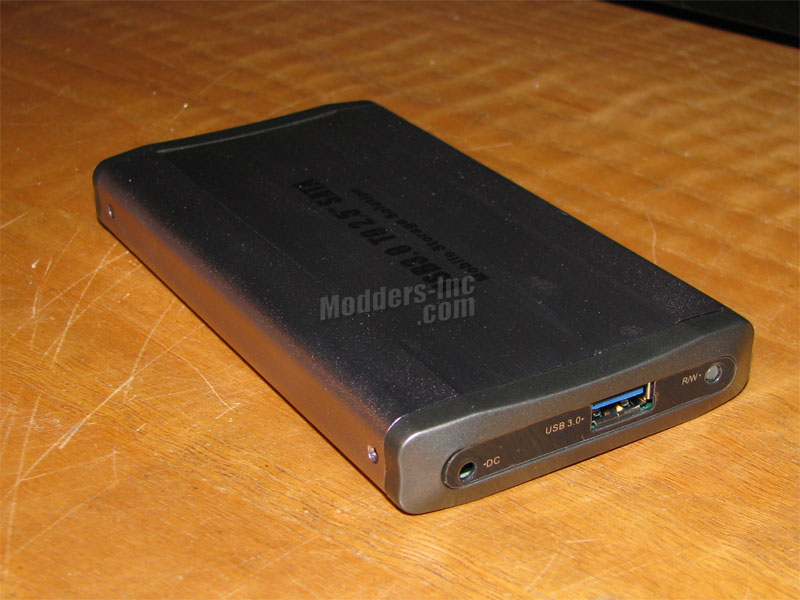 Here we have a shot of the leather pouch and the enclosure itself. There's not really much to cover here. The enclosure is a fairly compact unit, seeing that it is for a 2.5″ hard drive.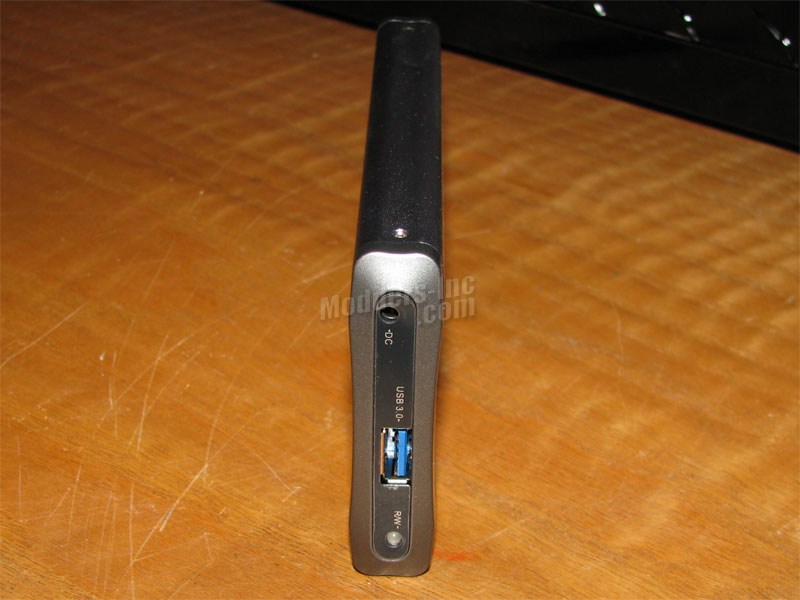 Looking at the USB 3.0 Drive Enclosure standing on edge, you can see that it's going to just have enough space to hold the drive itself. The aluminum housing will help dissipate the heat from the drive providing you're using a standard hard drive. Looking at the end of the drive we can see at the top there is a DC power connector, but the enclosure does not ship with one. Just below that we have the USB 3.0 port, and bellow that is the power / activity LED.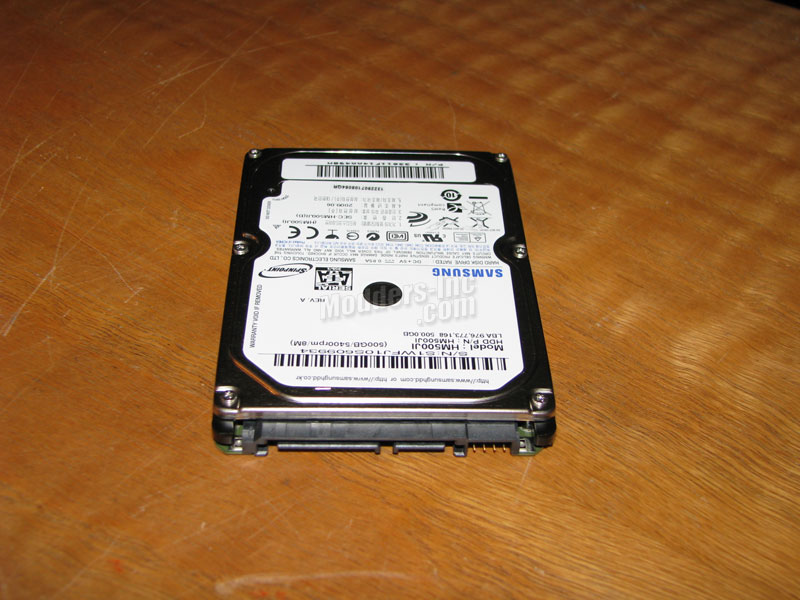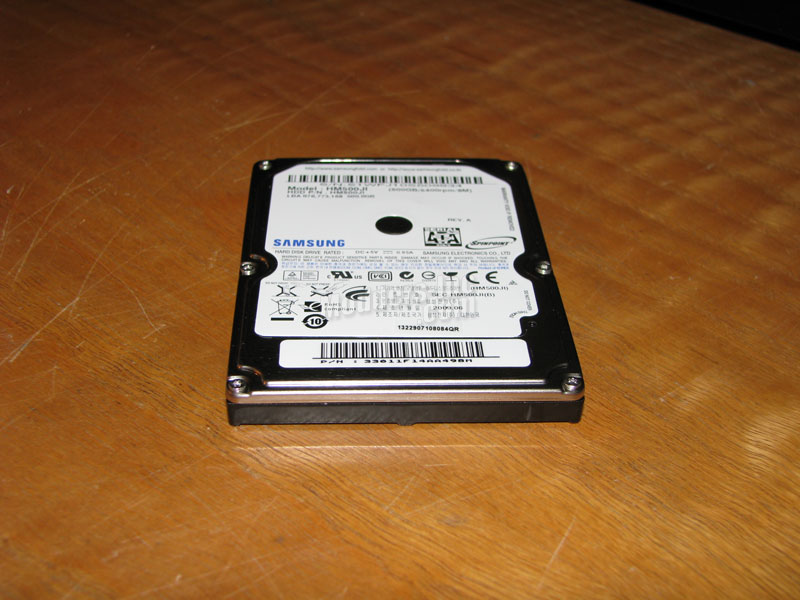 And coming up last we have the Samsung SpinPoint HM500JI SATA/300 2.5″ hard drive. The HM500JI has a capacity of 500GB with a spindle speed of 5400 RPM and a 8M cache.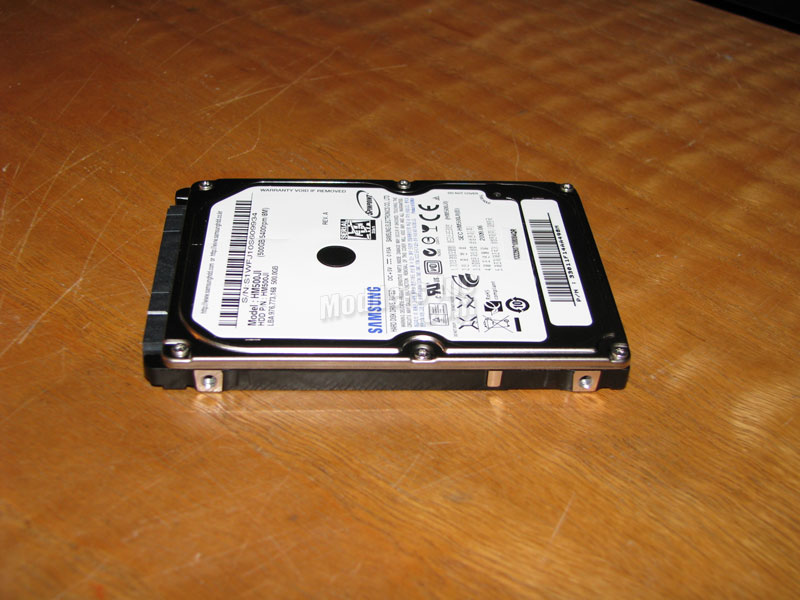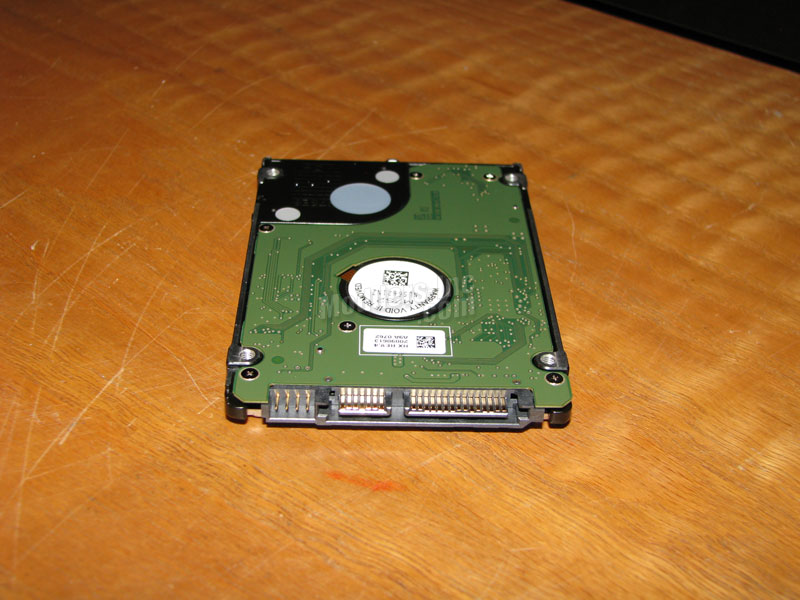 With the 500GB capacity, and 5400 RPM spindle speed you will definitely enjoy the benefit of the increased speed you are going to see with the USB 3.0 Express Card handling the data transfers. So without further ado lets get on to it shall we?