« Test System and Benchmarks
Final Thoughts

Interestingly, the ADATA SP550 performs fast and there is no doubt that for most people it is difficult to tell it apart from the likes of the more expensive ADATA SX930 in a blind test. For $0.25-per-GB, it certainly is an impressive performance-price ratio. For those with older SandForce based SATA drives, the SM2256+TLC NAND combo effectively replaces those now in the SSD product stack and there are a lot more options to choose from as well.
Performance is not everything however and ultimately the user buying this will be spending the most time with it and not the reviewer so it's just fair to delve into what buyers are actually going to get instead of just showing benchmarks. It is often what the benchmarks cannot show that are more important. With that said, is the use of TLC still a concern, even for budget drives?
TLC has been around for a while now but it has higher error-rate by nature compared to other types so it required a proper controller pairing. Samsung was first with their 840 SSD because they have the muscle to produce it, but for other manufacturers who rely on third party controllers, they simply had to wait. Despite the lower cost of production, this lack of proper controller negated any possible value of creating a TLC based SSDs until Silicon Motion came around with their SM2256 controller.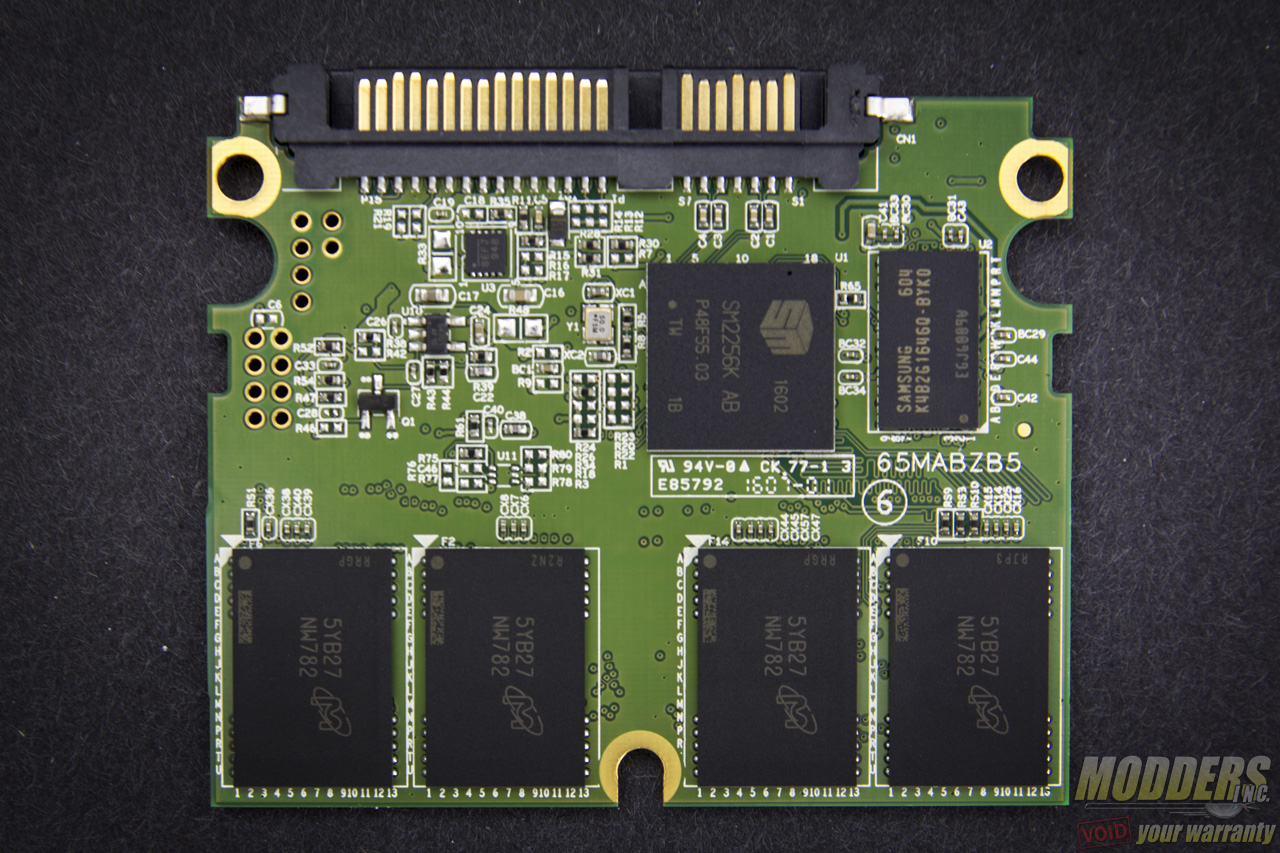 The SM2256 is the first commercially available controller supporting TLC. Oddly, while most other controllers are using multi-core ARM controllers, the SM2256 is a single-core 32-bit Argonaut RISC processor. While this is an efficient design, it presents the downside of bottle-necking multiple IOs. Silicon Motion introduces the NANDXtend feature on these controllers. That is the marketing name for their own brand of error-correcting technology which fits well with the TLC concerns. This NANDXtend feature combines Low Density Parity Check (LDPC) ECC bit correction into LDPC hard/soft decode then finally RAID data recovery to overcome the TLC limitations. This method, Silicon Motion claims, extends TLC NAND program-erase cycle up to 3x. ADATA claims a total-bytes written of 90TB for the 240GB model with a 3-year warranty so they have enough confidence in this technology to give it more than one year.
*ADATA SX930 Benchmarks for comparison: http://www.modders-inc.com/adata-xpg-sx930-240gb-sata/2/
The SM2256+TLC NAND combo used on the ADATA SP550 is also shared with the Crucial BX200, as well as Mushkin's Eco3 and is being adopted further by others. OCZ also has a TLC offering but uses a Toshiba controller. ADATA even offers the SP550 up to 960GB but be aware that while the performance in the benchmarks shows decent performance, this solution is not ideal for those looking for low-cost video production storage or other activities where large file sizes are involved as that is where this solution is weaker. Once the cache is full, the write-rates will drop considerably. In fact, the write speeds on a regular 7200RPM HDD are a lot faster in comparison when this happens. Read speeds are unaffected and relatively strong so it still is a very good option otherwise if speed and value is a necessity such as fast storage for programs and games, but it is not recommended if using a TLC drive in a production system.
Currently, the SP550 offers the best price-performance among its SM2256+TLC NAND peers. ADATA extends the value further with Acronis True Image HD and management software with a spacer adapter which helps it even further. At only $58.99, it is the lowest priced TLC solution currently in the market.