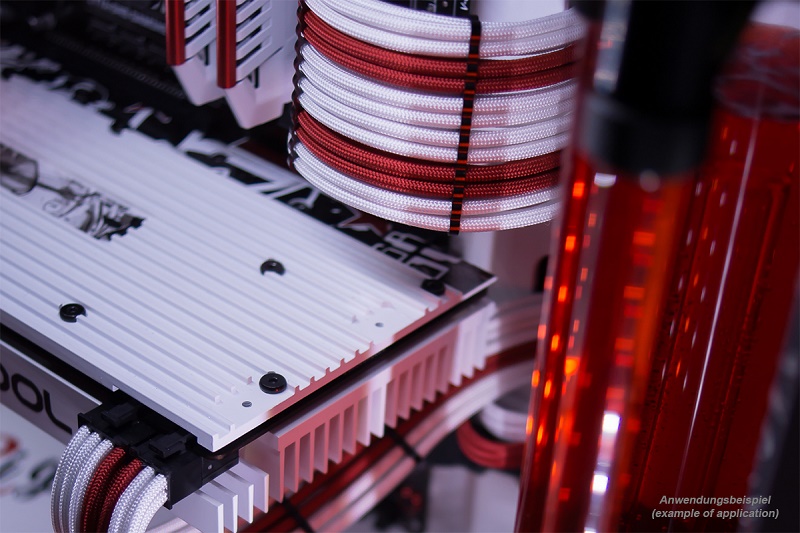 Cooling expert Alphacool is no stranger to case modding. After all, enthusiast case modders are also expert water-coolers most of the time. That is why their latest product is an expansion catering to this demographic. The Alphacool AlphaCord sleeving material and the new Eiskamm Alu cable combs fits well with any modding project, keeping things organized and clean.
AlphaCord Sleeving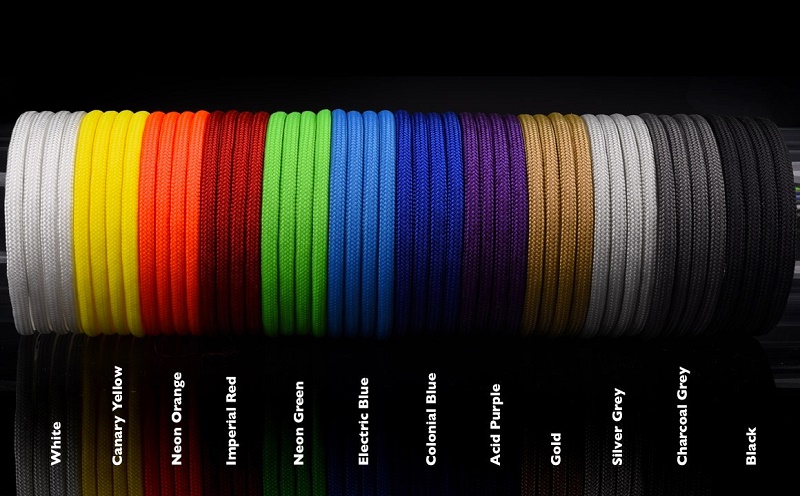 Alphacool uses paracord material for their AlphaCord. It is also available in a variety of colors including:
White
Silver Grey
Neon Orange
Neon Green
Imperial Red
Gold
Electric Blue
Colonial Blue
Charcoal Grey
Canary Yellow
Black
Acid Purple
These are now available from Alphacool's distributors such as ModMyMods in North America and Aquatuning in Europe. Each comes in 3.3mm diameter and is 10ft long and availble for $3.95 USD.
Sleeving Tutorial
For those new to sleeving, Alphacool has a paracord primer guide on their YouTube channel.
Eiskamm Alu Cable Combs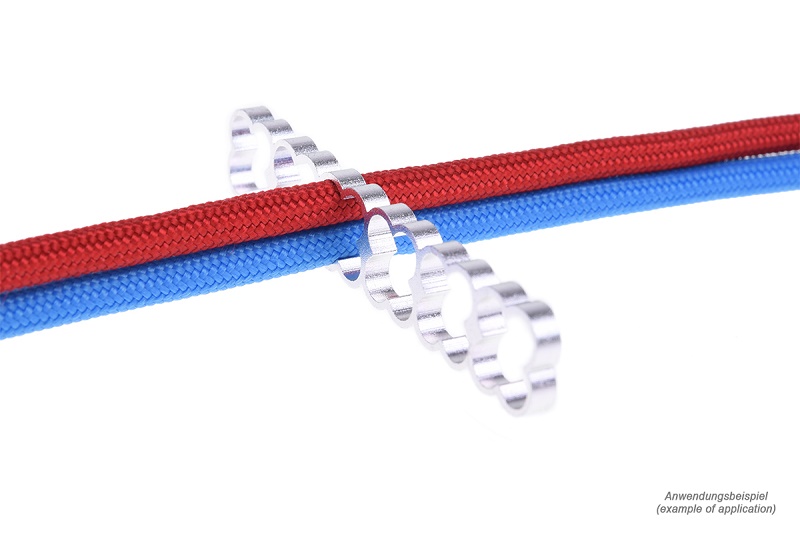 The Eiskamm Alu are anodized aluminum cable combs, which are closed ended compared to the original nylon Eiskamm. It is available in four color options, including silver, black, red and blue. These are available for the 24-pin, 8-pin CPU, 6-pin and 8-pin video card cable sets.
Product Trailer