Page 2 »
On April 17, 2014 AlphaCool announced the launch of Custom GPU Water Cooling Solutions.


http://www.alphacool.com/temp/Alphacool%20Press%20Release.pdf
"For Immediate release: 17.04.14
Alphacool International GmbH, Germany announces the launch of the custom GPU service.
For many years Alphacool has noticed a gap in the market for watercooling solutions for lower end or
non-reference designed graphics cards. Until recently the high cost of developing specialised full cover
watercooling blocks has forced manufacturers to focus only on producing blocks for the higher end cards.
With new patented

technology
Alphacool have the ability to fill this gap in the market by producing full
cover waterblocks for any non-reference or lower end graphics card.
The cooler comprises of three parts shown in the image below. Firstly the waterblock is designed around
the 'core only' concept but is used in conjunction with the custom made base plate that is made specifically
for each type of GPU ensuring the perfect fit. A custom made back plate is also included in the package at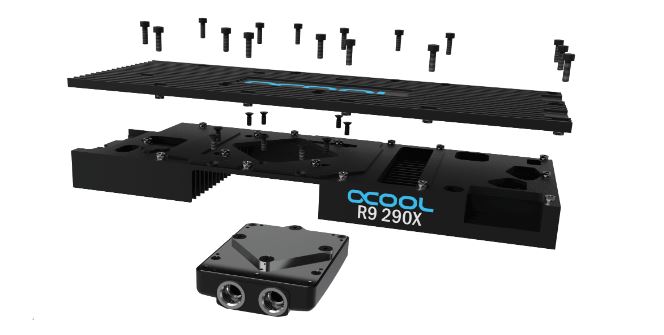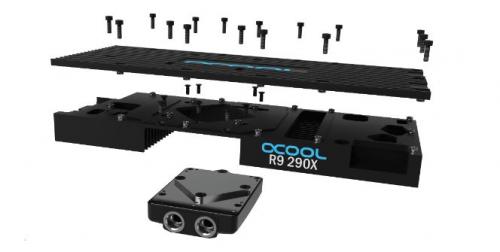 This is an UPDATE to that progress and development.
For Immediate release: 21.05.14
Alphacool International GmbH, Germany announces internal testing results of the new GPU cooler.
After the announcement of the custom GPU service Alphacool have been busy testing the final prototypes
in the Alphacool TestLab. Below you can see the new
solution
fitted on the Sapphire 280x (Production
version will have anodized black heatsinks)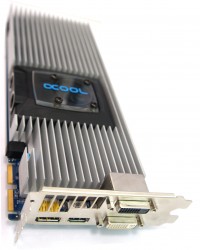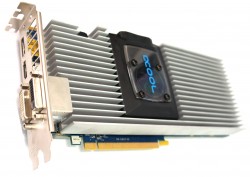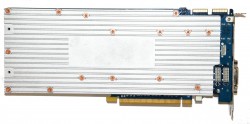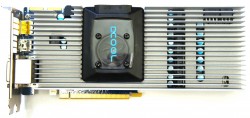 In order to get accurate test results Alphaccol has invested heavily in a fully temperature controlled
TestLab room. Below you can see the Alphacool TestLab setup, to remain un-biased Alphacool test
their products with a variety of other brands.

In the tests for the Sapphire 280x Alphacool used the TestLab to find the temperature differences
between the stock cooler and the new custom cooler. The tests were ran with the card fully
overclocked with the ambient temperature set to 20c.