Embrace the Big Data of Cloud Era
Apacer rolls out the pioneering SATA 3 SSD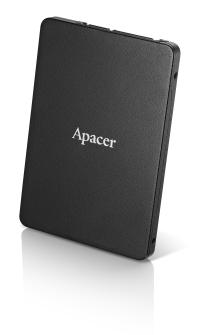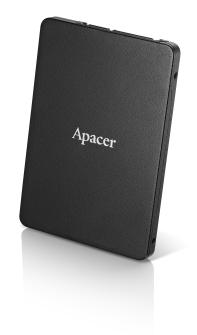 Big Data storage has become the basis of all these Cloud applications. In order to respond to the worldwide rapid growth of Cloud and Big Data, Apacer launched SATA 3 large capacity SFD 25H-M SSD. It possesses an ultra-large storage capacity of 1TB, with sequential read/write speed of 510/420MB/sec, marking a significant specification enhancement and an advance to virtualization technology of Big Data storage. Enterprises' overall data processing performance will be strengthened.
Jeff Lin, Embedded Application Business Unit Director of Apacer, remarks, "Most Cloud servers require frequent access to hard disks. So it is a very good choice for Big Data storage devices to take SSD as its Cache and to boost the overall efficiency." SFD 25H-M adopts SATA 3.0 high-speed transmission interface, as well as 1x nm Toggle DDR 2.0 NAND Flash chip, endowing it with perfect performance. On the other hand, the advantage of its large capacity up to 1TB not only saves the storage space inside servers and reduces server heat output, but also economizes enterprises' TCO and avoids depleting enterprise resources. Moreover, enterprises will be able to safeguard the storage and backup of their big data generated every day, enhancing their enterprise competitiveness.
In consideration of the demands of other industrial applications, its 512GB is also designed to operate in the harsh environment of industry-level extended temperature (-40°C ~ 85°C). The product also features anti-shock, anti-vibration, low-power consumption and high-speed transmission. It can improve the access efficiency of servers as an alternative to traditional hard disks, and provides outstanding efficiency and highly reliable operating environment. Furthermore, it can be applied to embedded devices for medical, military, gaming, and transportation etc., especially in airborne surveillance system. SFD 25H-M is able to keep on recording data repeatedly when working at heights and in low temperatures. All in all, it is the most reliable storage device for enterprises under stable conditions.
With more than 15 years of experience in the SSD market, Apacer is one of the few manufacturers with software, hardware and firmware R&D capacity and can launch pioneering products ahead of its industrial peers. It also enjoys robust manufacturing quality, excellent customizability and real-time technical supports. Once recognized and validated by the client, its firmware and main components can be fixed immediately and supplied to the client in a stable and highly reliable manner, hence reducing the risks of undersupply and incompatibility. Therefore, Apacer products has been certified by topnotch U.S. and Japanese clients and become one of the world's top 10 PC SSD suppliers. Samples of Apacer's SFD 25H-M SSDs is available to all customers for evaluations and testing now. For more details, please feel free to contact local Apacer sales representatives.