Motherboard manufacturer Asrock has launched the latest in their VisionX HTPC line which is armed to the teeth with high-end components. The VisionX 471D is equipped with an Intel Core i7 mobile processor and R9 M270X graphics card, 2TB HDD storage and 256GB mSATA SSD in a very compact form factor. What is even more impressive is that the entire system only idles at 24W so it is still a very solid HTPC choice despite having high-end components but can definitely push itself when needed. For more information, check out the official press release below:
ASRock Introduces its Most Powerful HTPC to Date: VisionX 471D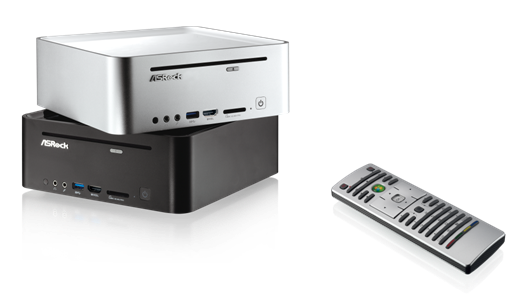 TAIPEI, Taiwan, January 23, 2015 – Despite appearances, ASRock VisionX 471D is actually the most powerful HTPC around. This compact device concentrates an Intel® Core™ i7 4712MQ mobile Haswell processor, 2 x 4GB DDR3 modules, AMD's Radeon™ R9 M270X graphics card, 2TBs of hard disk space plus 256GB mSATA SSD disk space and much more, all into a tiny case no larger than a cookie box!
This new upgraded VisionX 471D outperforms its predecessors vastly in terms of CPU performance, storage capacity and storage bandwidth. Owing to the onboard Intel® Core™ i7 4712MQ, it can score over 608 cb on Cinebench R15 Multi-Threaded test, which is an impressive 105% boost compared to the former VisionX 420D. Furthermore, the storage is not only doubled in capacity by the 2TB hard disk drive, but also overwhelmingly fast with the newly added 256GB mSATA SSD. Granting ASRock VisionX 471D the ability to hit 515.1 MB/s read speed and 313.3 MB/3 write speed on CrystalDiskMark's storage benchmark test!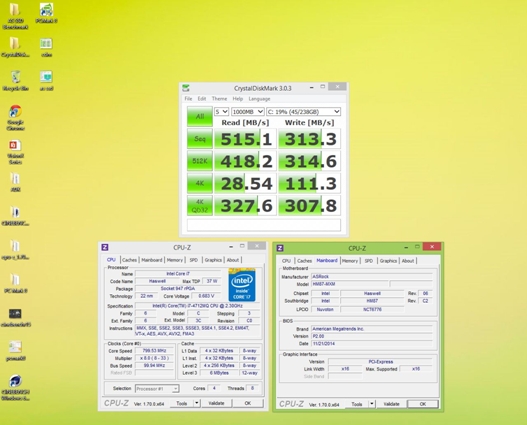 Another reason why your new beloved home theater system, VisionX 471D just became awesomer is because despite all of the hardware upgrades, this power efficient HTPC barely consumes about 24 watts while the system is idle. Plus now it also supports ASRock's exclusive Fast Boot, hence it is capable of booting into Windows 8 within less than half the time it used to take for VisionX 420D. Giving you your daily dose of entertainment in an instant, whenever and wherever you want it!
Watch Our Introduction of VisionX 471D on YouTube:
For more information about VisionX 471D, please head over to: http://www.asrock.com/nettop/Intel/VisionX%20Series%20(Haswell)/#Specifications
About ASRock
ASRock Inc. was established in 2002, specializing in the field of motherboards. ASRock strives to build up its own brand. With 3C design concepts, "Creativity, Consideration, Cost-effectiveness", the company explores the limit of motherboards manufacturing while paying attention on environmental issues at the same time, developing products with the consideration of being eco-friendly.
ASRock has been growing fast and has become one of the three largest motherboard brands with its headquarters in Taipei, Taiwan and branches in Europe and the USA. The young and vibrant company targets at the entry to mainstream segment of the MB business, owning reputation around the world market with its reliability and proficiency. For further information, please visit: http://www.asrock.com/