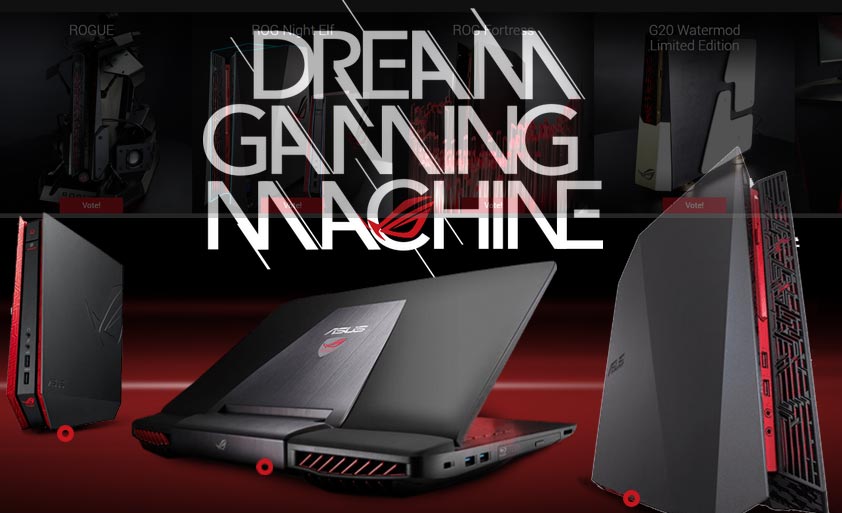 The premise is simple: Twelve of the world's top casemodders were given just 30 hours to craft these powerful ASUS Republic of Gamers G751 notebooks, G20 compact desktops and GR8 ultra-compact desktops into Dream Gaming Machines. From March 30th until April 27th, everyone is allowed to vote for one of these and get a chance to win some incredible ASUS RoG related prizes. More details about the event and voting can be found at http://rog.asus.com/Dream_Gaming_Machine/?hl=en. Go and vote for your favorite! The modders participating are:
Mathieu Heredia from France with his G20 Watermod Limited Edition utilizing white leather on black with gold accents
Ali Abbas from England/Germany with his ROGUE (ROG Under Estimation) build which looks like it is ready for battle.
Massimo Salvetto from Italy with his Dangerous Box, an aluminum travel enclosure kit for RoG gaming
Emmanuel Cuccu from Italy with his ROG Arrow Desk. Yes, an entire desk that he made by hand within the same time constraints.
Lee Harrington from the USA with his ROG Fortress, a Superman inspired mod that utilizes acrylic crystal structures
Stefan Blass from Germany with his GR8-N-GO, an arcade-style aluminum stand for the GR8.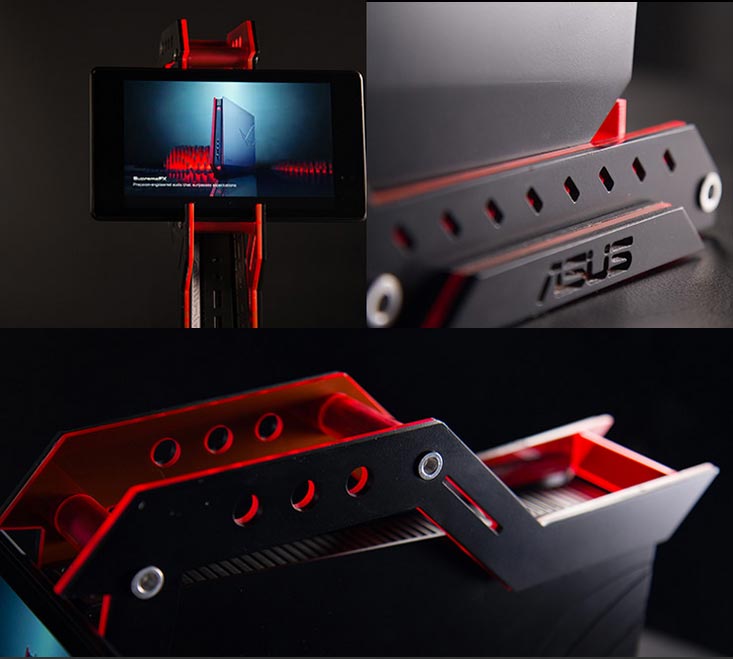 editor's note: (video for Stefan Blass' mod is currently offline…will update once it goes live).
Tomasso Mascia from Italy who crafted a standing desk piece featuring the GR8
Mickael Arrivetx from France who created an Emergency Kit for gamers.
Andrea Lucarini from Italy who designed a luxury LAN bag for transporting the GR8.
Richard Surroz from the US who made an arachnid inspired base for the RoG GR8.
Martin Blass from Germany who lacquered the RoG laptop and created a convenient RoG bag for it.
Zheng Wei from China with his ROG Night Elf, utilizing LED lighting and color to accent the RoG.