VMODTech recently held their Asia LAN Party event in Bangkok, Thailand where some of the country's top modders also participated in a case modding event. The display was of course very impressive with participant modding skills the caliber of Suchao Prowphong (Thermaltake Casemod Invitational Season 1 winner) and Siratas Vutipapornkul (Thermaltake Casemod Invitational Season 2 participant) in attendance.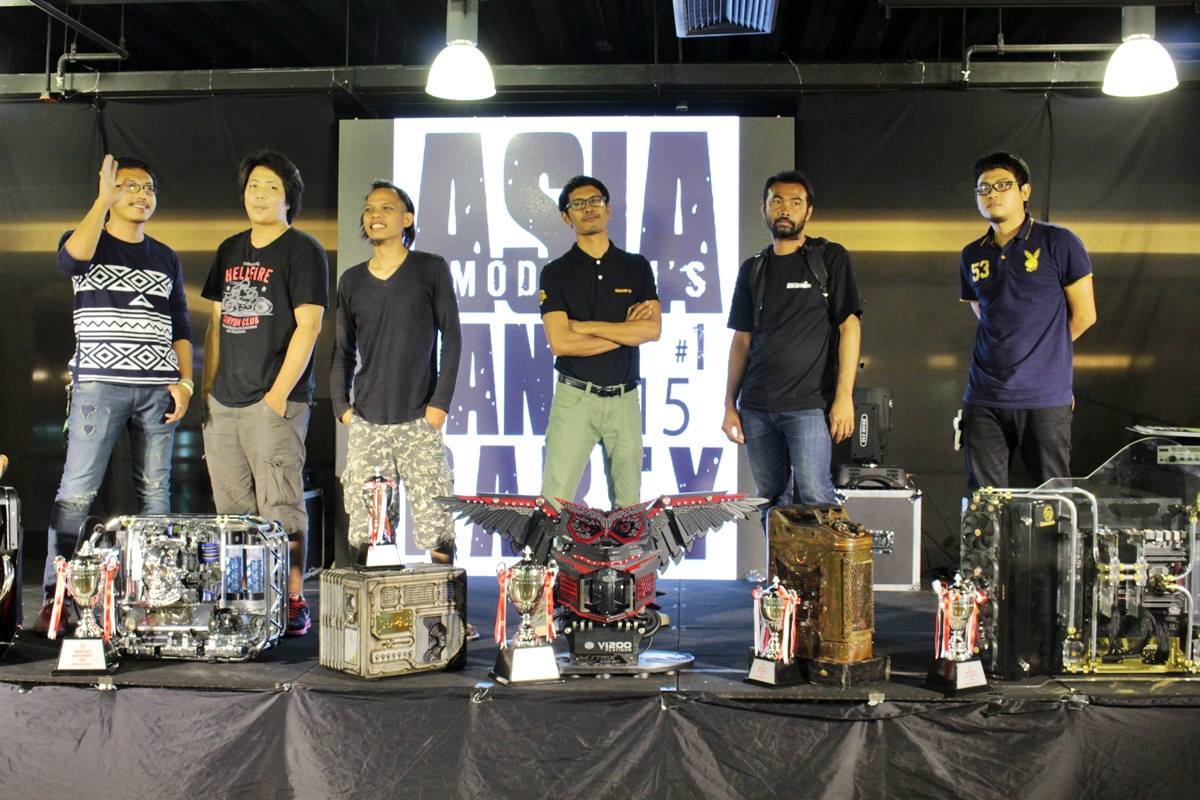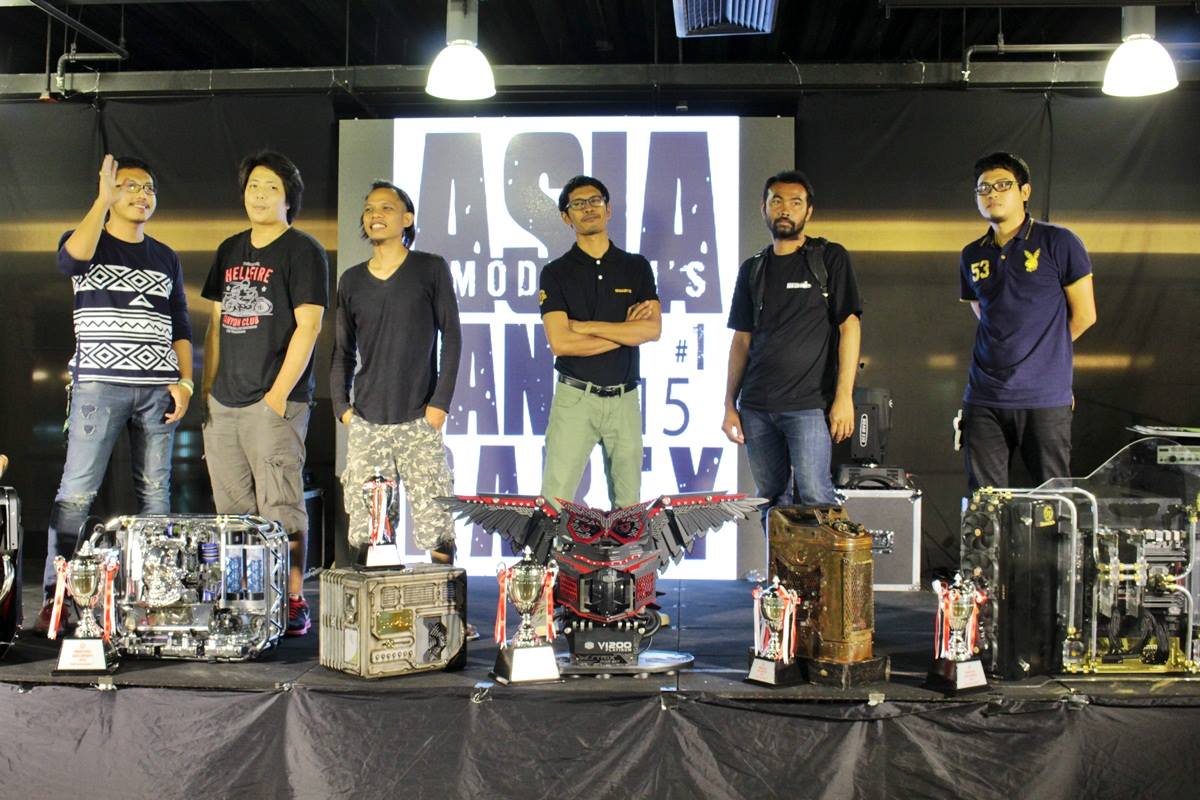 Suchao Prowphong brought his Scor-print and "Strix Soar Sky" build to the event. The Scoreprint is a full water-cooled system built inside a printer with matching peripherals. The Strix Soar Sky mod was the one he entered however and took first place in the Scratch Build category.
Siratas "Jengki" Vutipapornkul's Terminator Genesys casemod  was his entry for the Thermaltake season 2 case mod invitational and it utilizes three Core X9 cases fused together and outfitted with Thermaltake water-cooling parts. You can even see the hand-crafted Arnold Schwarzenegger Terminator head on the side as well as several details in the mod that complete the Terminator theme.
Krittanon Kidprasert from Modder CROW's InWin D-Frame Terminator took first place in the tower mod category. The gorgeous chrome certainly grabs the attention and not only that, the cable management channels at the back are very impressive as well. I suggest checking out his gallery on Facebook to appreciate this build more: https://www.facebook.com/media/set/?set=a.503938836432692.1073741875.360093630817214&type=3
Chai Boon aka EPIC took 3rd place in the tower mod category with his Steel Body casemod. One of the coolest things about this mod is how he modded the stock Intel heatsink. He has video worklogs and lots of tutorials showing how he did his mods on his YouTube channel: https://www.youtube.com/user/MegaHondaz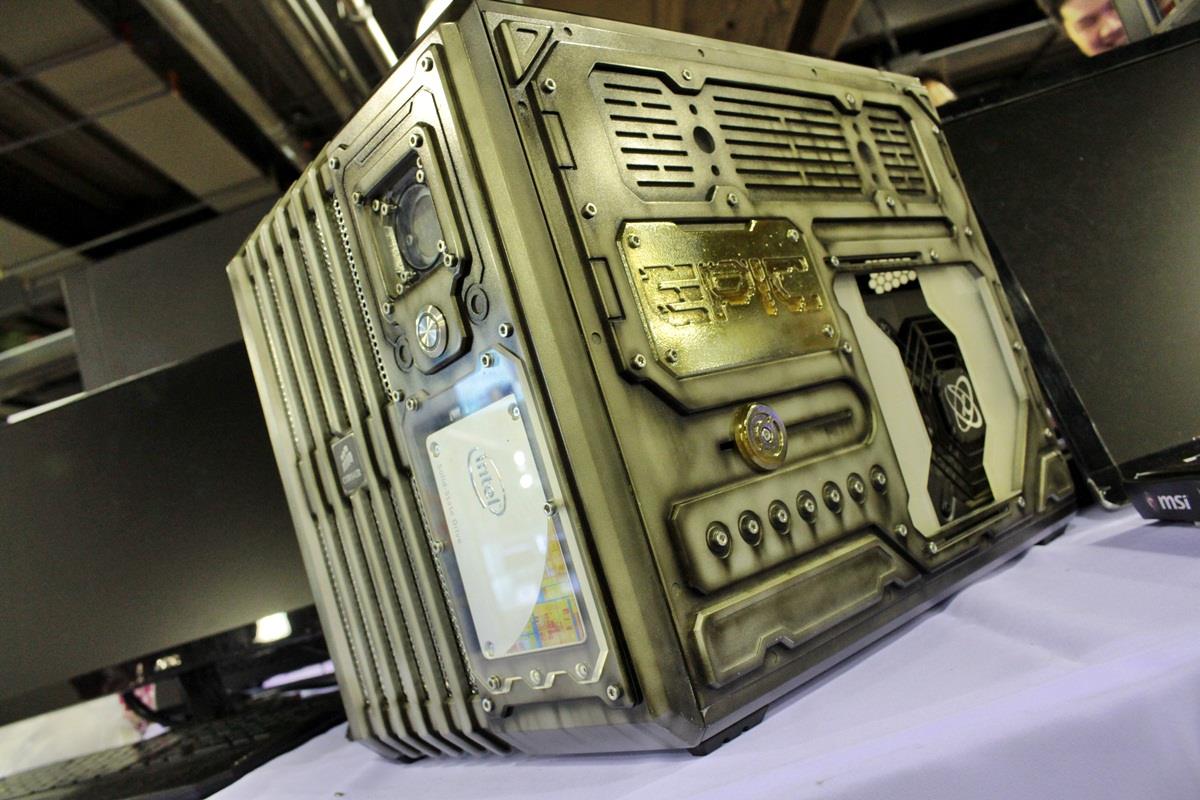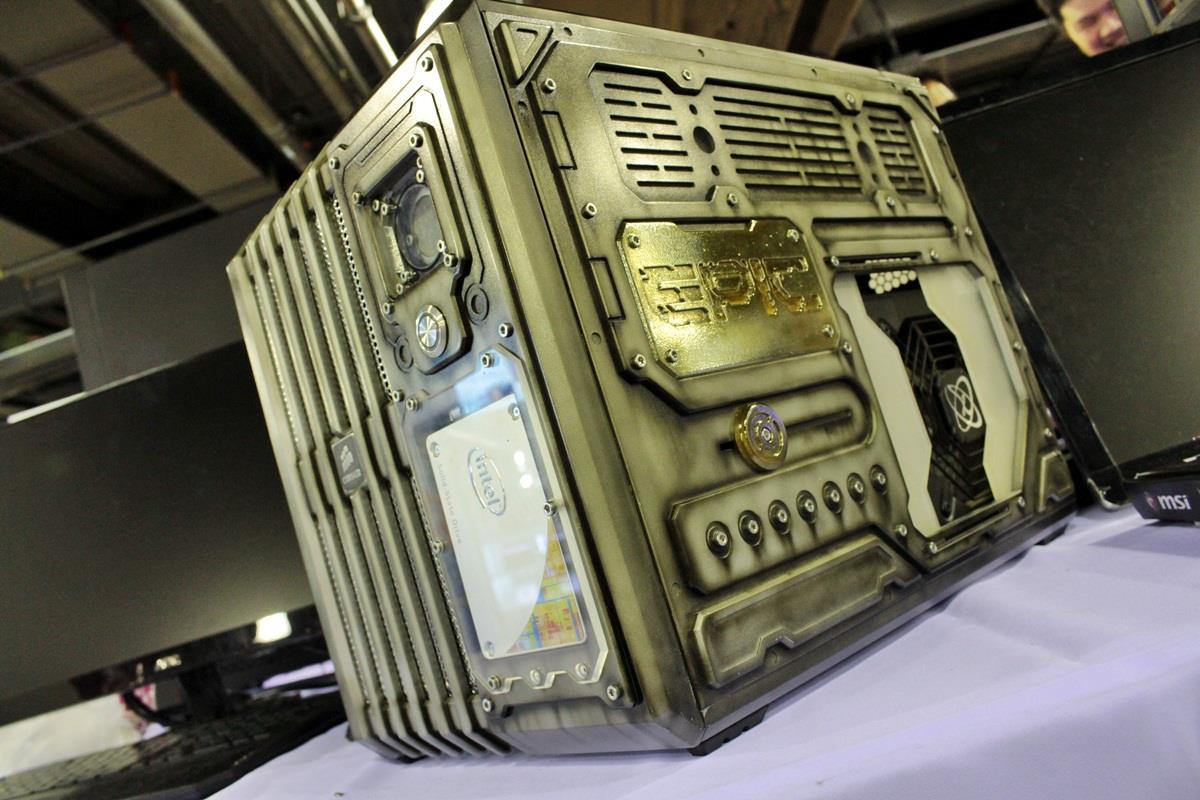 Siwasak Sirisomboon of Modder CROW took 2nd place in the tower mods competition with his Ghost Rider 2029 case mod.  The inside seems to be a D-frame that is re-assembled with a customized shell. Definitely very cool and unique take on component arrangement for a tower mod
Chaipoj Khaowasut aka Indy Laser took second place in the scratch build category for his Golden Dimension desk mod. This desk has an inch thick acrylic on top with the radiators flanking on the side at an angle.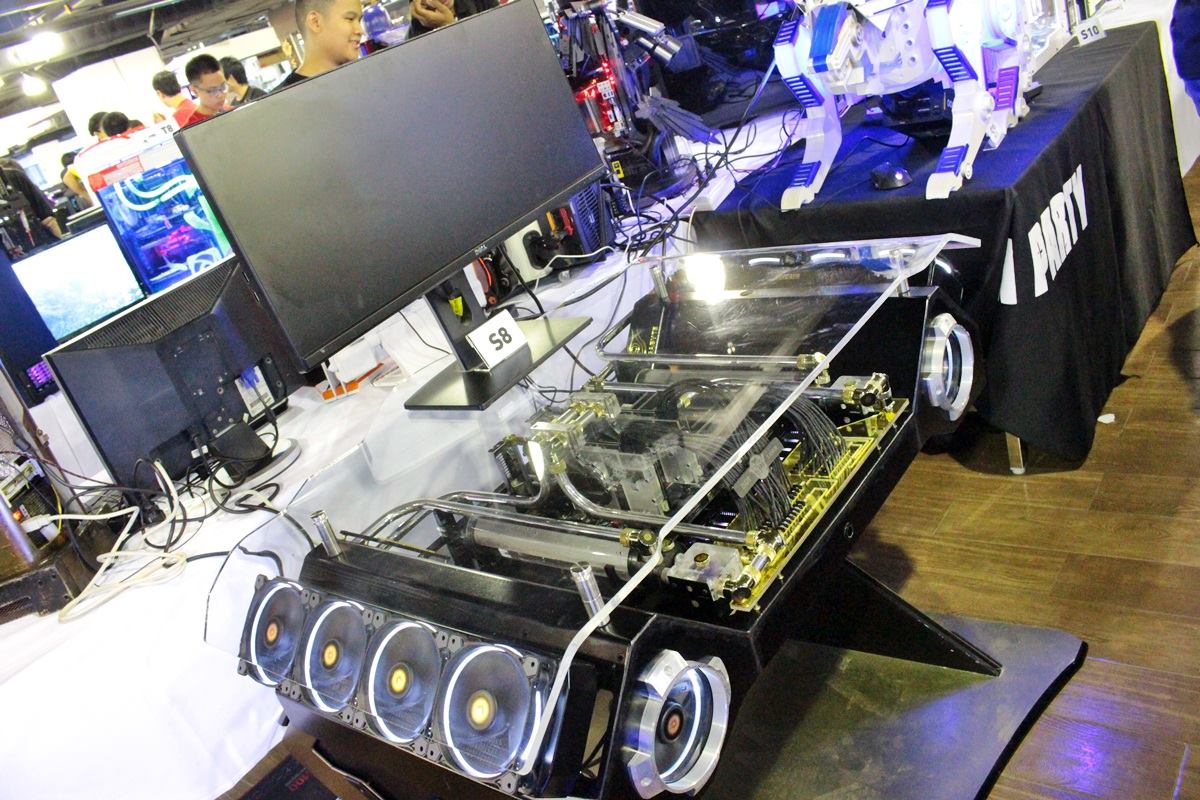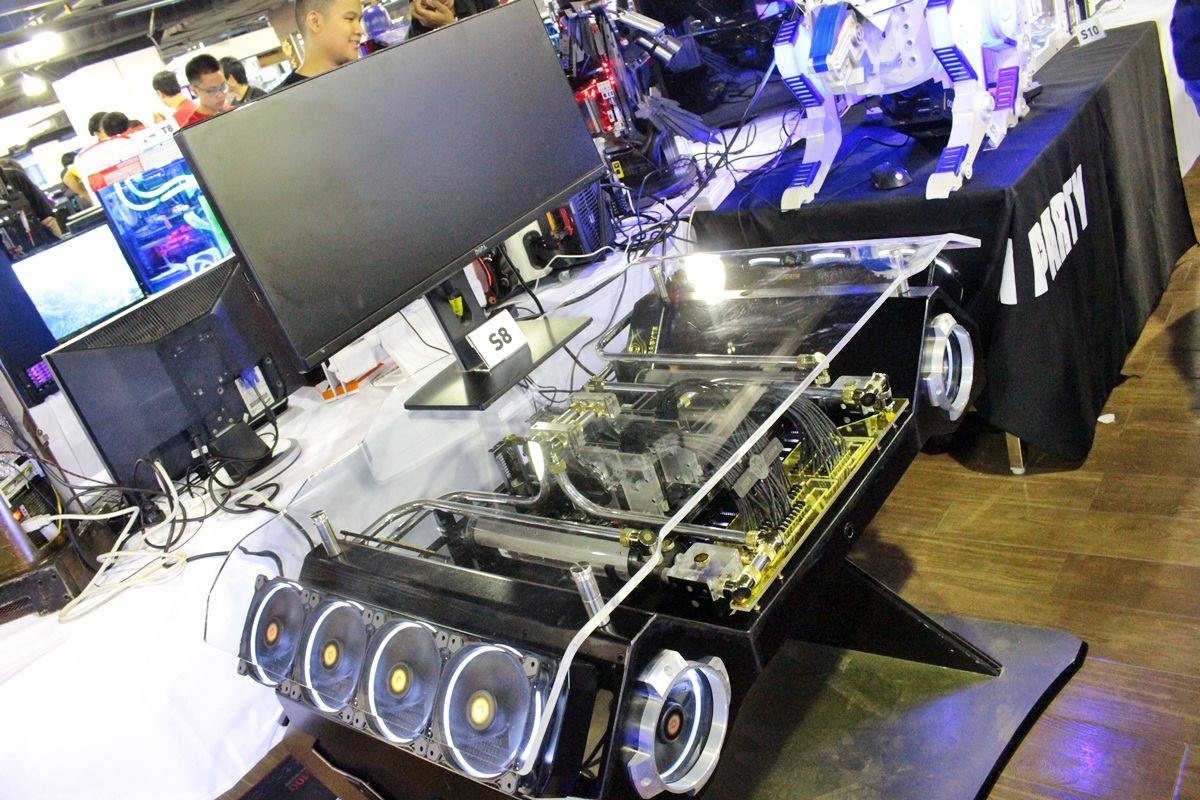 Taking 3rd place in the scratch build category is Nirut Wanta's U.S. Army Paratrooper mod which is built to resemble an aged military gas canister on a wooden platform but inside is a liquid cooled system build.
All photos in this article are posted with permission from the original photographer Maturos Jaruensit (thank you!) and you can see all her photos from the event which also includes a lot more spectacular systems on this Facebook album: https://www.facebook.com/suchao.prowphong/media_set?set=a.941172079310274.1073741923.100002524738519&type=3