A Closer Look at the Asustor AS3204T NAS »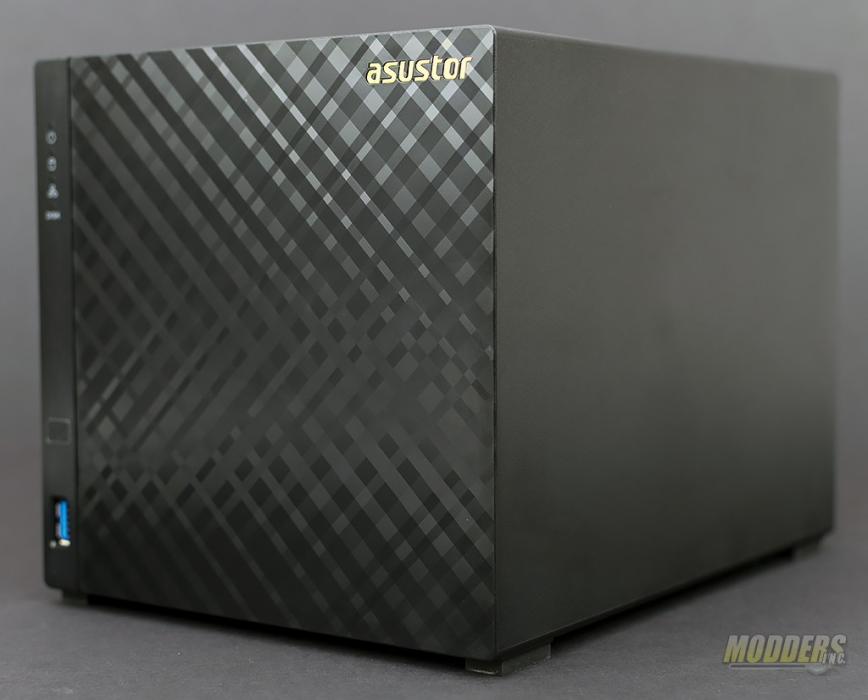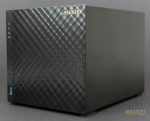 As more and more businesses found the need for networking, they also found the need to reliably share files. During that time, network attached storage was banished to a network closet or a server room and except for a few extreme users was mostly used for business. However, like a lot of technology it eventually filters down from the business environment into the hands of the home user. Not many home users want an industrial piece of equipment sitting out in their homes. Over the last few years, manufacturers have found ways to make Network Attached Storage Devices (NAS Or NASD) more compact, stylish, and add features that appeal to home users. The Asustor AS32204T NAS is a 4-bay device that offers a stylish look while providing shared storage services, network storage services as well as providing a platform for a home media server.
Packaging
The Asustor AS3204T packaging includes a wealth of information about the product. The actual product is featured on the front of the box as well as extra information about the NAS capabilities and hardware specifications. The side of the box gives a very brief overview of what the NAS does for those that do not know and gives some information on the media center capabilities of the AS3204T.
Internally the AS3204T is protected from damage by two foam end caps and further protected by scratches and scrapes by a plastic bag.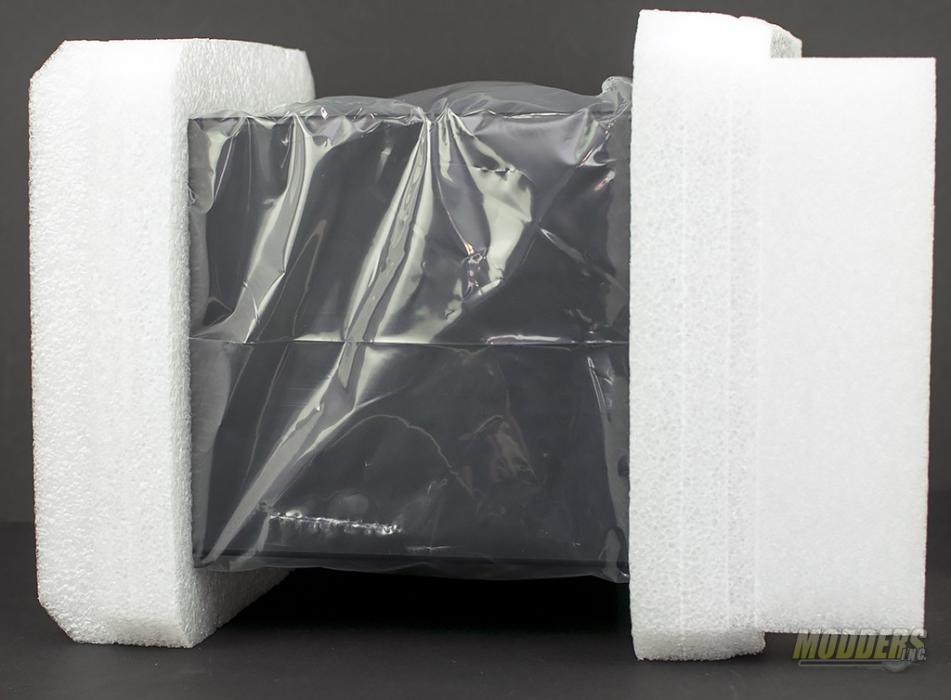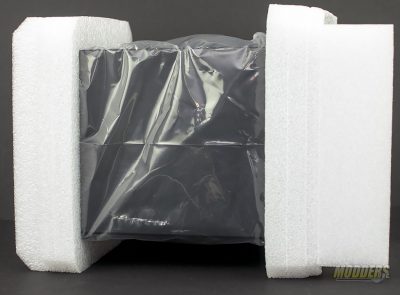 Included in the kit is the AS3204T NAS, a Delta 90w 12V power supply and power cable, quick start guide, and software CD.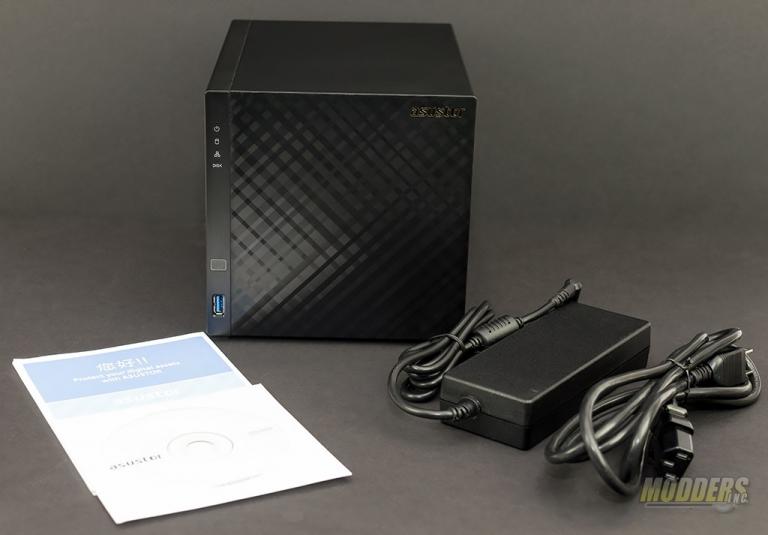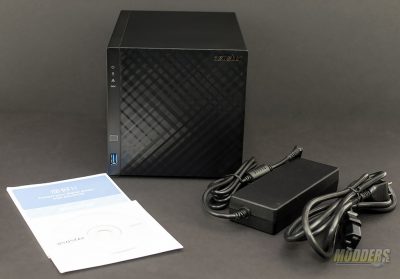 Specifications
CPU
Intel Celeron 1.6GHz Quad Core (burst up to 2.24 GHz) Processorl
Memory
2GB DDR3L (not expandable)
Hard Drive
3.5″ SATA II/III x 4
Expansion
USB 3.0 x3
Network
Gigabit Ethernet x1
Output
HDMI 1.4b x1
System Fan
120mm x1
Input Voltage
100v to 240v AC
Power Consumption
27W (Operation)
11.4W (Disk Hibernation)
0.79W (Sleep Mode)
Noise Level
19.7 dB (HDD idle)
Operation Temperature
0°C – 40°C (32°F – 104°F)
Humidity
5% to 95% RH
Size
165(H) x 164(W) x 218(D) mm
Weight
1.6 kg / 3.53 lb