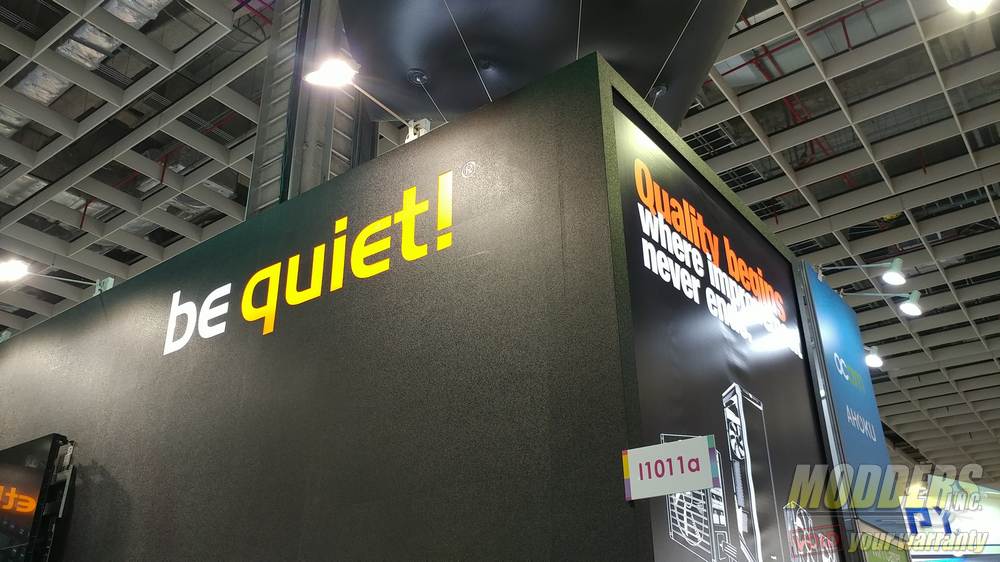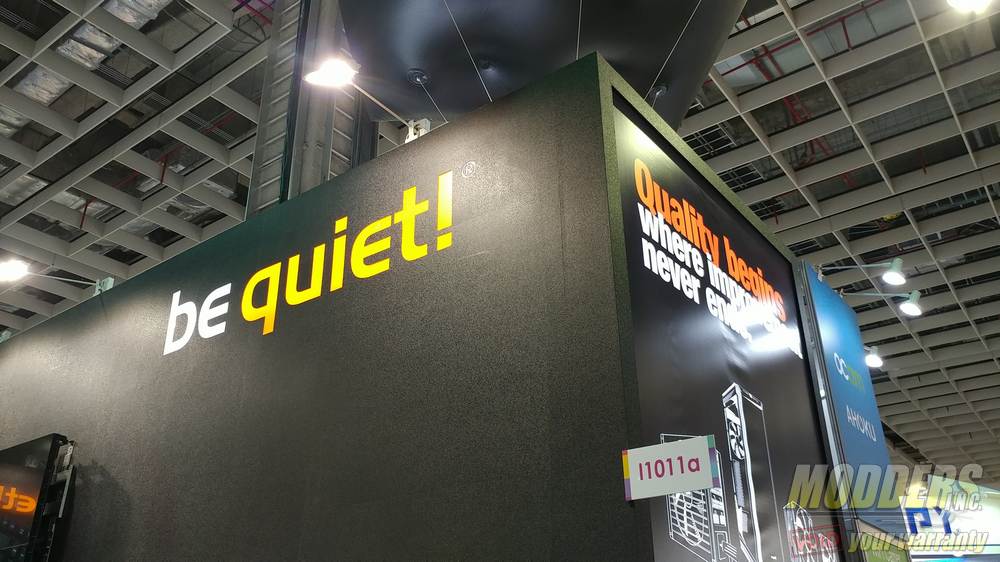 Last year's Computex saw the debut of be quiet!'s new Dark Base chassis and Silent Loop coolers. This year, the award-winning manufacturer debuted a limited edition case, updated their Straight Power Series, and unveiled the Shadow Rock TF2. Specially modded cases were also on display from BabeTech mods and Dutch Lion Customizing.
"Light Base" 900 Case?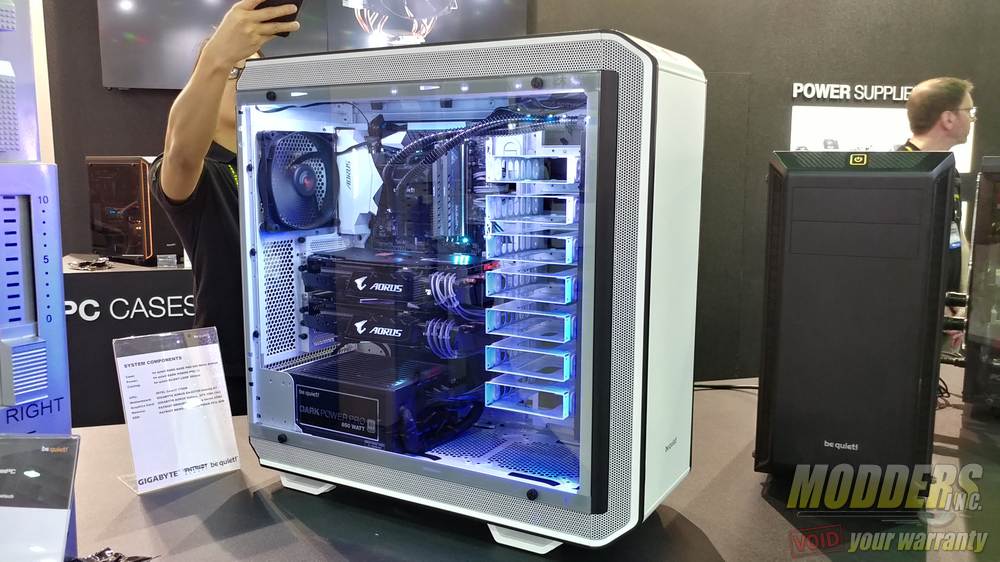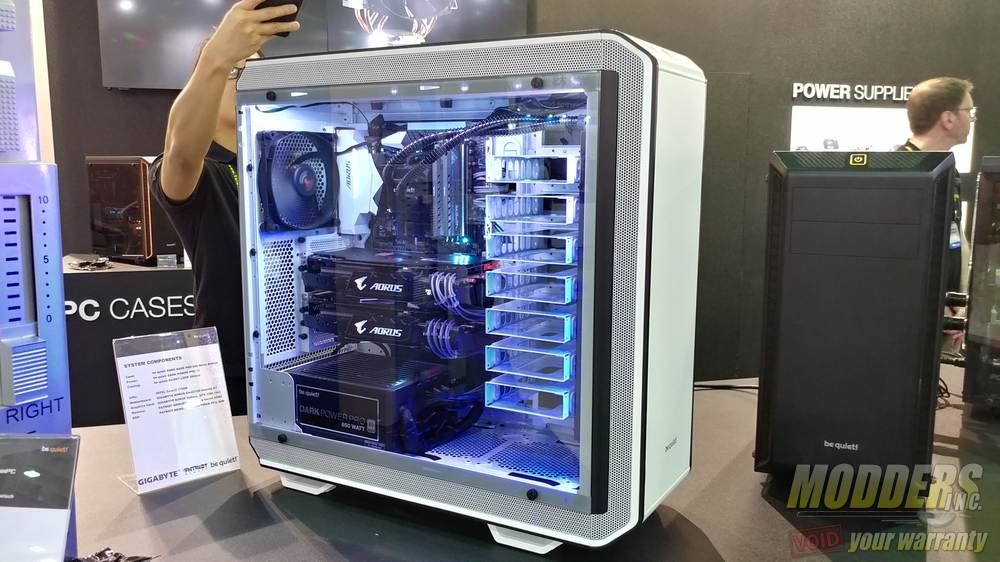 A limited edition white version of the Dark Base 900 case caught everyone's attention at the booth. It retained some black parts as accents for the design and it works really well. Many have taken to calling it "Light Base" 900 and were very fond of the new color option. Unfortunately for some, this is going to be a limited edition run. Only 2,000 units are produced, each will be numbered with an aluminum badge inside.
Nonetheless, it should give some modders a nice bit of inspiration. Hopefully, if successful, be quiet! will consider making white variants of their other existing cases in the future.
Straight Power 11 Power Supply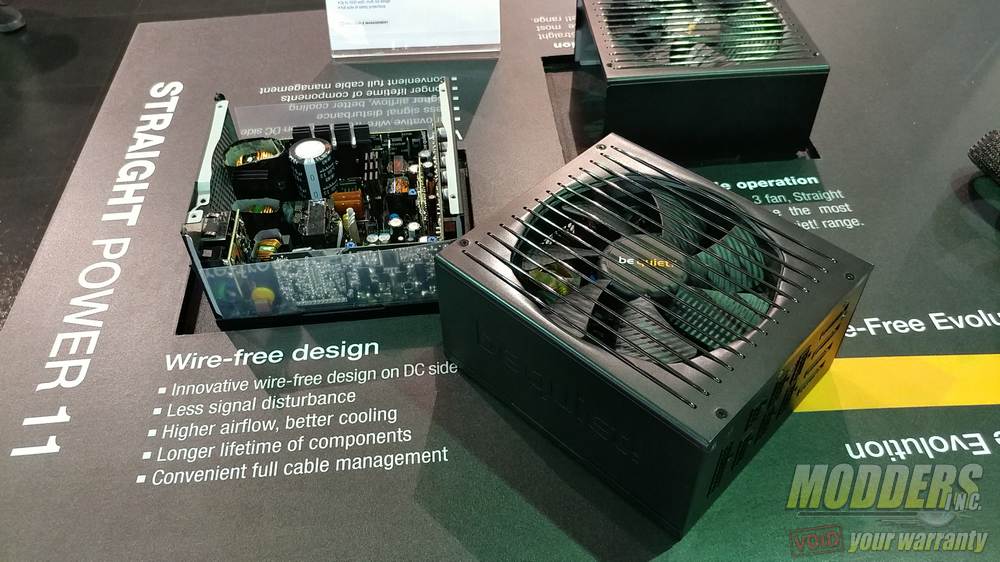 The 11th generation Straight Power series is set to launch around October. This new version uses a "wire-free" design on the DC side, and as you can see from the photo below, much of the component is directly soldered. Less wires means less interference and better airflow. The components are Japanese units rated for 105C and the topology uses an LLC + Syncrhonous Rectifier + DC-to-DC design. The unit is cooled by a 135mm Silent Wings 3 fan. Although be quiet! is not going to adopt a "semi-passive" cooling solution like everyone else, since they are quite comfortable with how quiet their fans operate that disabling it under low loads is not required.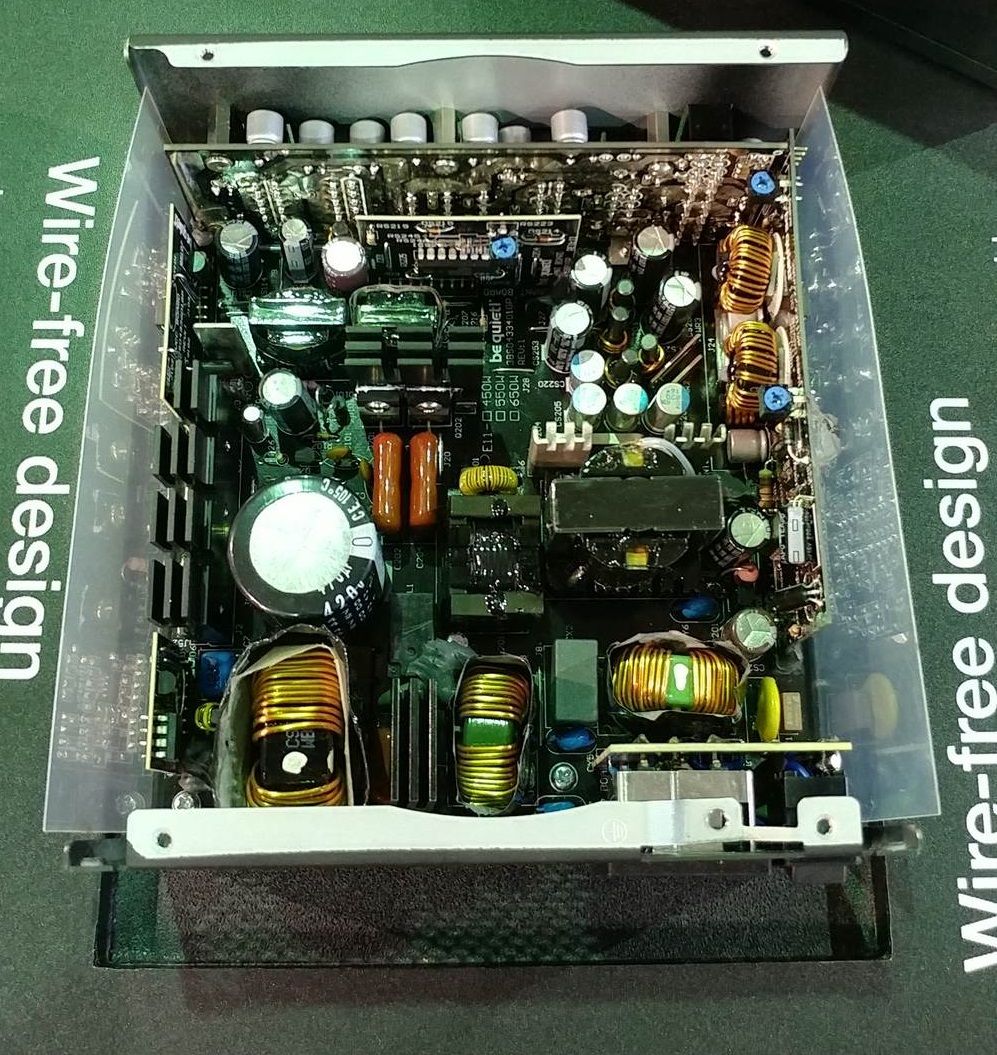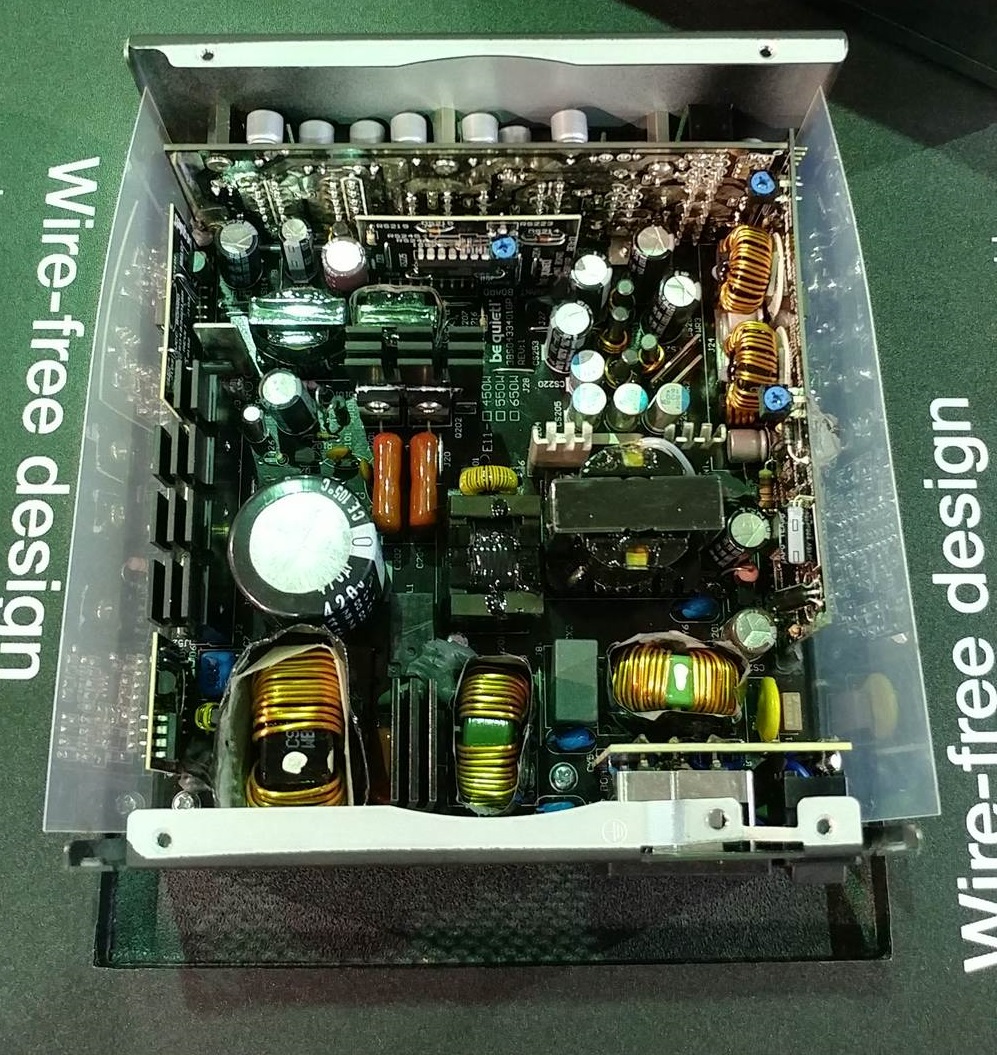 Aside from the internal upgrade, the Straight Power 11 PSUs are also fully modular now. As you can see in the photo above, the PCB is the same for the 450W, 550W, and 650W units. It will also be available in 750W, 850W and 1000W versions. with a five-year warranty coverage.
Shadow Rock TF2 CPU Cooler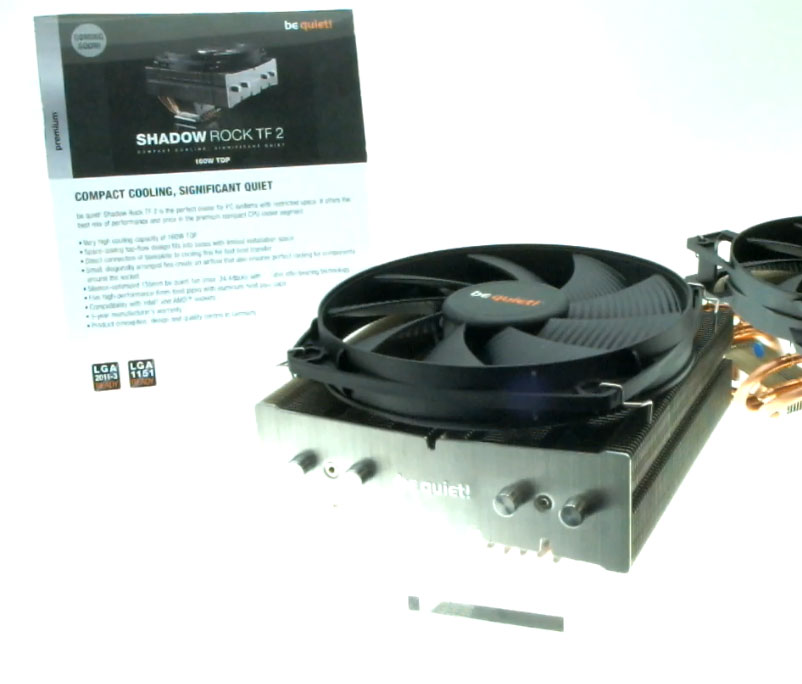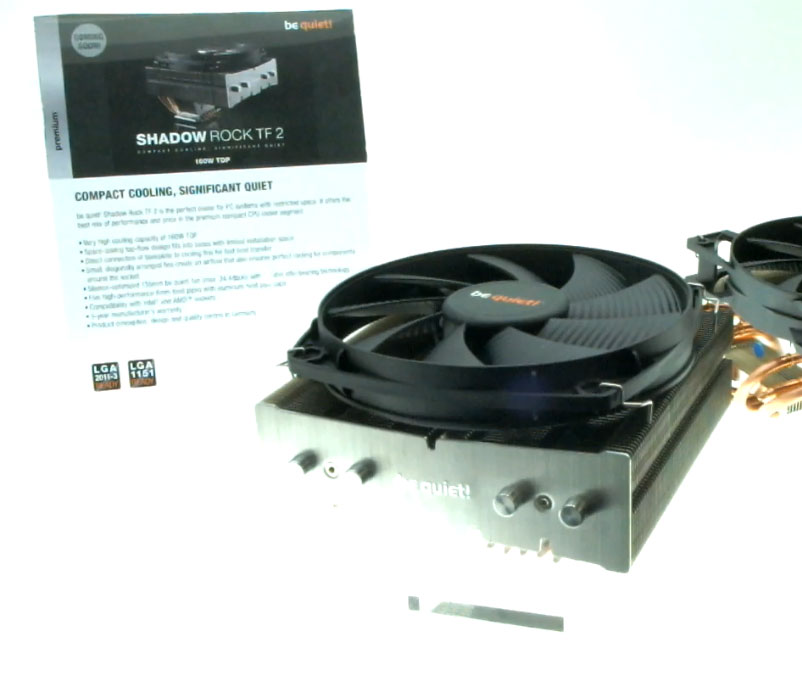 The Shadow Rock TF2 is the only new CPU cooler at Computex 2017. It stands 112mm tall with fan and is compatible even with AMD's latest new AM4 socket. It has five heatpipes, four of which go into the main radiator while the central heatpipe goes through the middle, on the initial fin array. The Shadow Rock TF2 has a 160W cooling capacity and like all be quiet! coolers, has a custom aluminum cap. Needless to say, it operates silently, rated at only 24.4 dBA on full blast.
Custom Casemods
This lovely two-piece set made by Dutch Lion Customising with Pure Base 600 cases is an interesting project. It utilizes one entire case as a reservoir and housing for the Alphacool radiator (Alphacool is the OEM for be quiet!'s Silent Loop coolers).
This giant Walkman is actually a Guardians of the Galaxy themed PC made by Martin Blass of BT-CustomPC. It was also an entrant at the Hardwareluxx 2017 modding contest and believe it or not, it actually comes with a giant pair of headphones as well. Although the headphone itself was not at the be quiet! booth, it was nonetheless impressive.