CPU Cooler
be Quiet! Dark Rock Slim 180W TDP CPU Cooler Review
Dark Rock Slim 180W
Page 2 »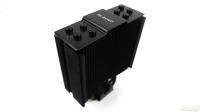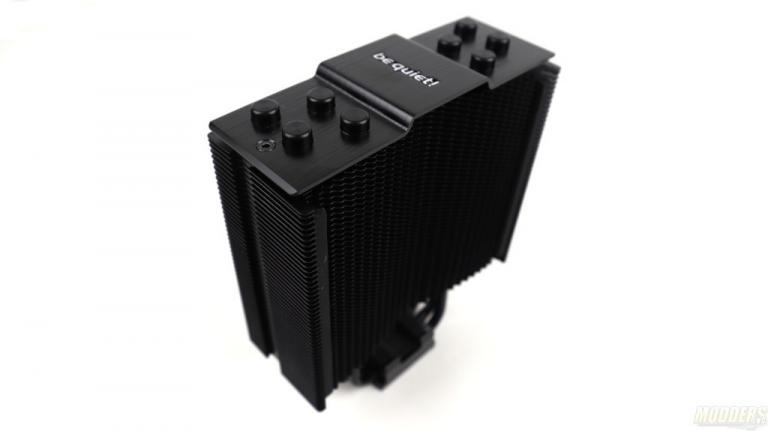 Lots of people are starting to step away from Air coolers these days, myself included. With numerous All in One liquid coolers on the market, it's hard to stay away from the performance they have to provide, and let's not forget the RGB. But Air cooling is still widely used among enthusiasts. Legends such as the Cooler Master Hyper 212 and Noctua NC-U6 paved the road to better cooling options we have today. On the test bench is the latest CPU cooler from be quiet!, the Dark Rock Slim 180W TPD. This slim CPU cooler is ideal for a smaller motherboard where ram space is tightly packed with CPU socket. The Dark Rock Slim has a 180W of Thermal Design Point (TDP)which is higher than previous versions of the Dark Rock Slim 160W. be quiet! promises great performance from this cooler at very quiet operation.
The packaging of Dark Rock Slim 180W TDP is identical to the packaging of its predecessor 160W. It seems that the be quiet! color scheme is always black and white with just a little bit of color where appropriate. On both of the sides of the packaging, there is a great amount of information on the unit inside. Information such as support socket types and expected noise levels come in handy before buying any CPU cooler.
The internal packaging is great. Everything is tightly set in plastic foam. With actual CPU cooler included is a small hardware box which contains mounting hardware for both Intel and AMD type of sockets. Dark Rock Slim comes with only one 120mm fan however, there is an extra mounting set for an additional fan.
Technical Specifications
General data
Dimensions, incl. fan (L x W x H in mm)
72 x 127 x 159.4
Total weight (kg)
620
Heat sink material
Aluminum
Socket compatibility
Intel®: LGA 1150 / 1151 / 1155 / 1156 / 1366 / 2011(-3) Square ILM / 2066 AMD™: AM2(+) / AM3(+) / AM4 / FM1 / FM2(+)
TDP (W)
180
Noise level (dB(A)) @ 50 / 75 / 100% PWM
11 / 16.9 / 23.6
Heatpipe number / Diameter (mm)
4 / 6
Fan specifications
Fan dimensions (mm)
120 x 120 x 25
Speed @ 100% PWM/12V (rpm)
1,500
Input current (A)
0.08
Connector
4-pin PWM
Lifespan (h / 25°C)
300,000
Accessories
0.5g tube of high-performance thermal grease, Backplate mounting set for Intel® and AMD™, Manual (EN, DE – other languages digitally available)