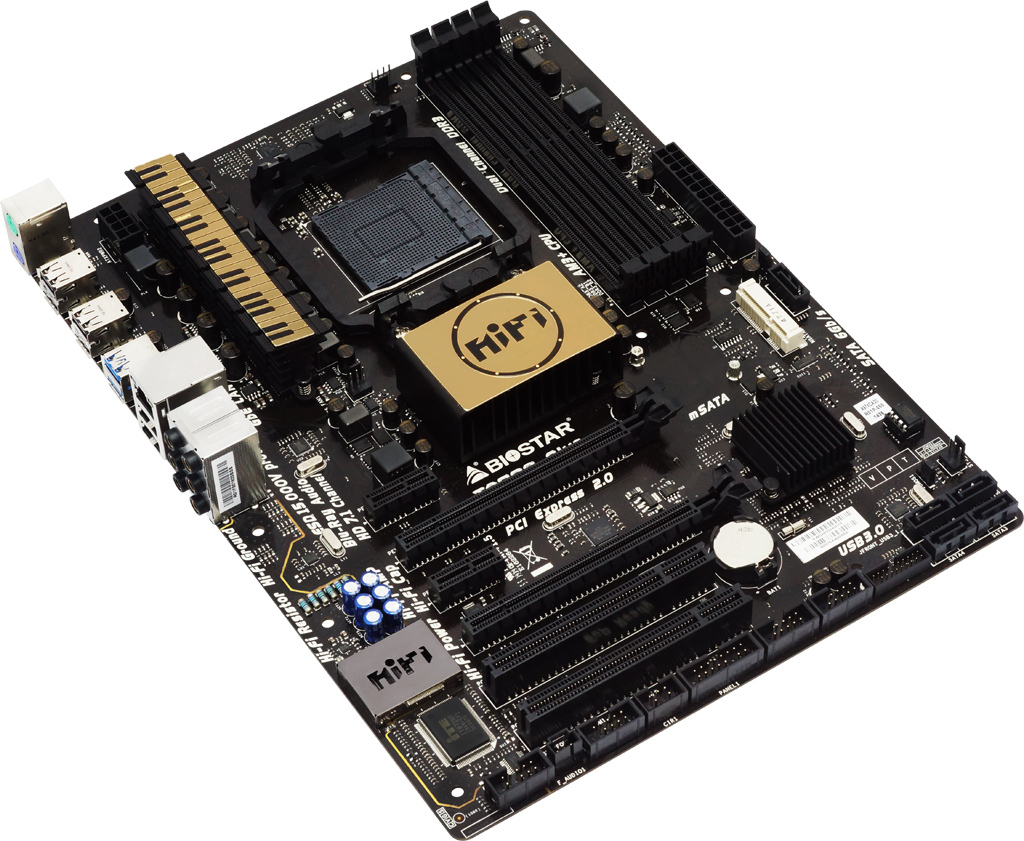 It looks like AMD's FX line is still alive and well despite its age. In fact, our 990FX motherboard reviews have been one of the most popular articles on the site. Even though manufacturers have not and probably will not be releasing anymore 990FX chipset based AM3+ motherboards, those that are still creating new models prefer using the AMD 970 chipset. One of the main difference is the lack of SLI support and less PCI-E lanes, but that does not stop manufacturers like BIOSTAR from including other cool features on the board to make up for it such as improved audio and updated connectivity.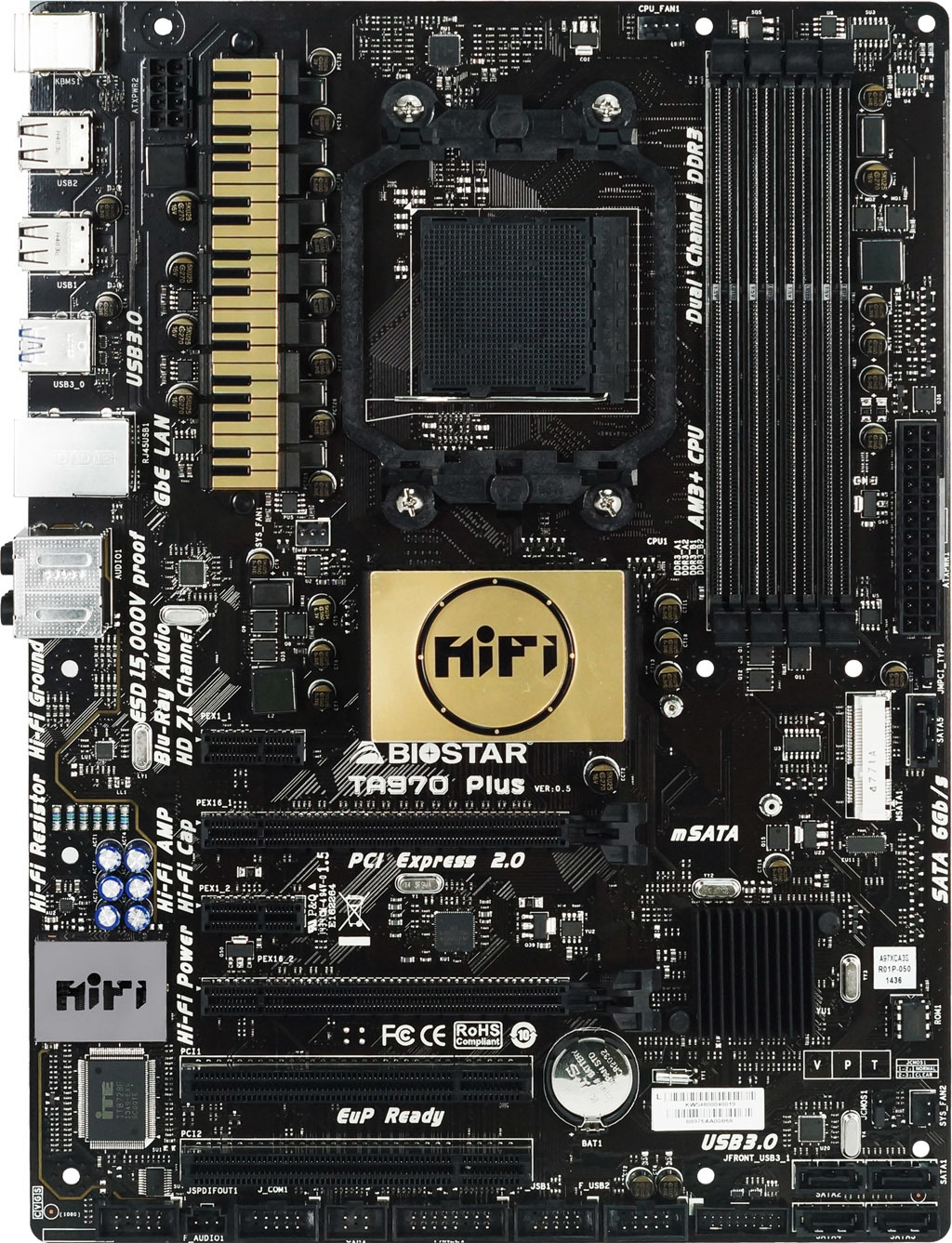 The photos of the TA970 Plus show five SATA3 6G ports and no E-SATA in the back so that 6th SATA3 port natively provided by the AMD southbridge is used for the mSATA connector. I wonder why mSATA though instead of the newer M.2? Using an ASMedia ASM1042A switch, one of the available PCI-E lanes not used on the expansion slot implementation is taken and provides a pair of USB 3.0 ports in the rear IO.
The new TA970 Plus is also decked out in the new black and gold theme that Biostar has been using compared to the old version of the TA970 which came in red. The gold VRM heatsink has a piano pattern which ties up the whole Hi-Fi audio motif. The audio subsystem itself is Realtek ALC892 based with audio capacitors and gold-plated rear audio connectors. The VRM appears to be an 8+1 design and supports the standard 140W AM3+ CPUs. That means that FX-8000 series CPUs are supported but not good enough for running FX-9000 processors or overclocking FX-8000 CPUs to similar levels.
For more information, visit the official product page: http://www.biostar.com.tw/app/en/mb/introduction.php?S_ID=787