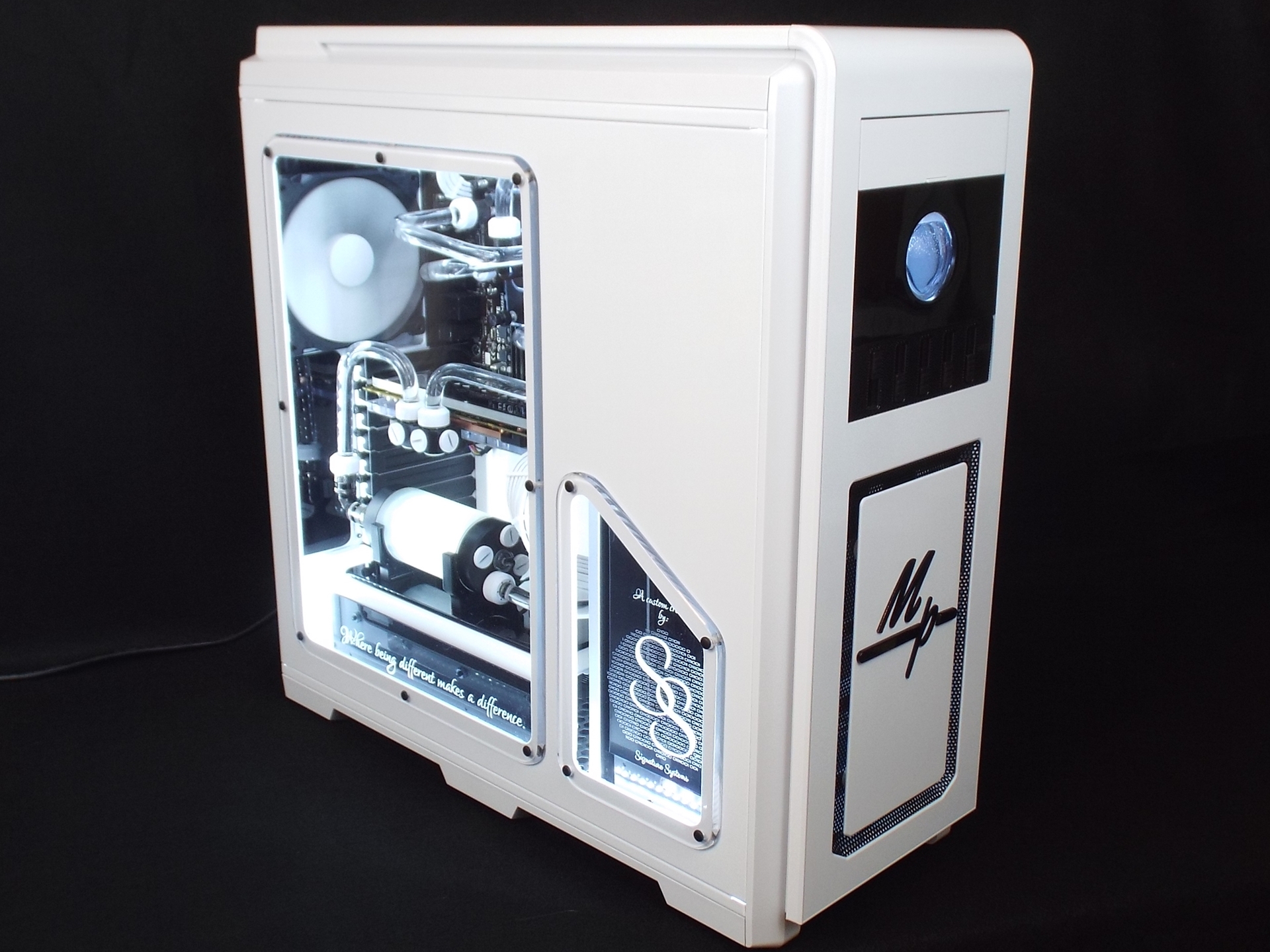 On any other medium, a large white area signifies a blank canvas but when it comes to cases, a white surface somehow makes the build much more organic looking. Perhaps because it symbolizes cleanliness and that the natural state of a computer system is a clean environment that it feels much more alive in white than it ever does on a black (which looks too pedestrian and generic for cases) or beige (which looks old and out-dated). Even before Apple made clean white tech gadgets in vogue, many sci-fi movies depicted advanced alien technology in bright and white environments, with machines blending seamlessly to the room naturally. Whatever the case may be, a clean, all-white build can often make a greater and bolder artistic statement when executed masterfully.
Although built for a client, Shane McAnally's Boom Box has many artistic touches that give it a personal style that sets it apart from typical commissioned builds. The chassis is a Phanteks Enthoo Luxe case outfitted with simple yet effective contrasting black acrylic backplanes with precision laser cut text. At the heart of the build is a meek Gigabyte GA-78LMT-USB3 AM3+ rev 6.0 motherboard made assertive and intimidating by a custom clear rigid tubed liquid cooling system. RGB color LED lighting completes the look with variable option that can change with whatever mood feels right.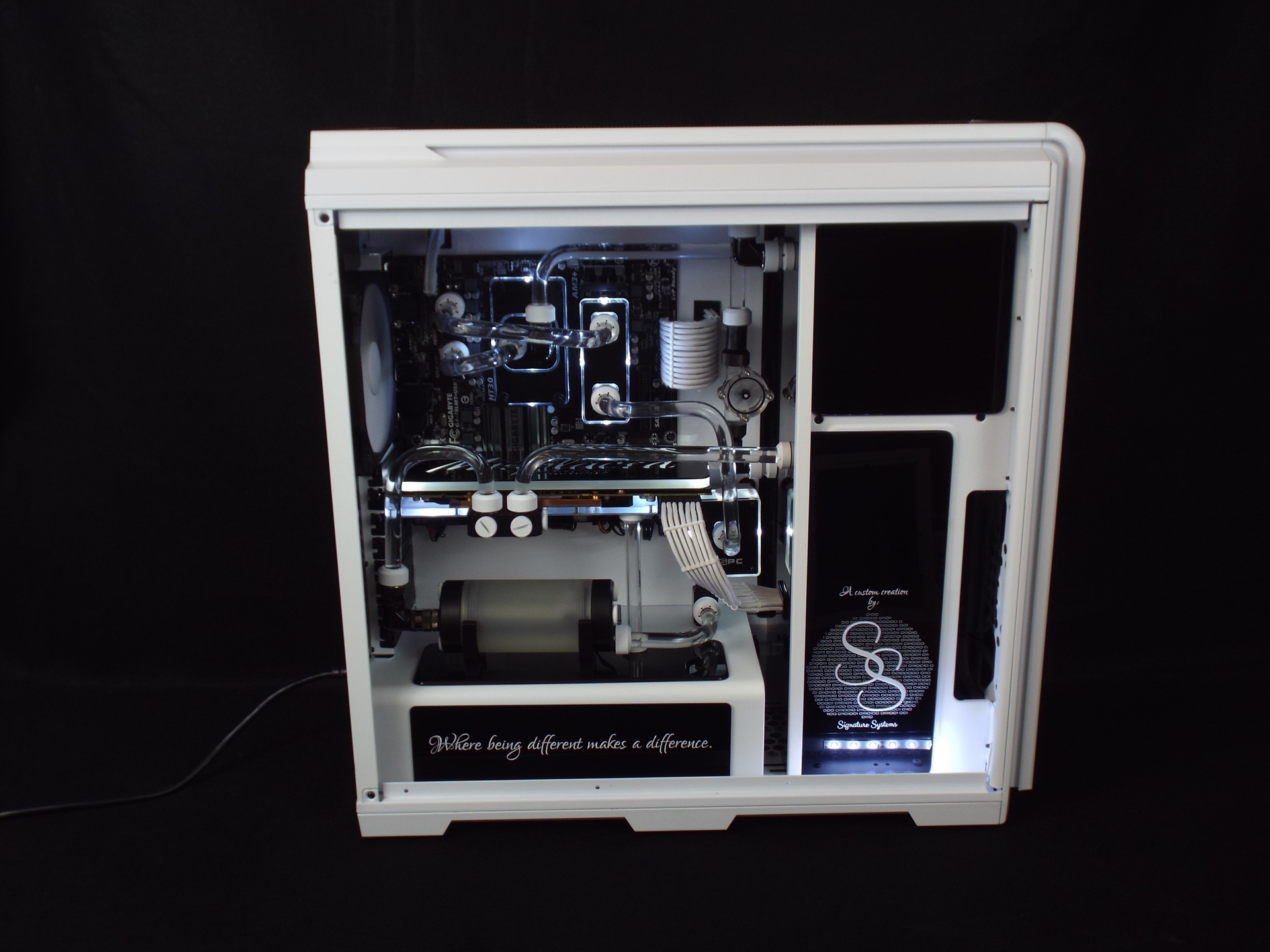 Shane McAnally is a QuakeCon casemod champion where he won in 2014 for his Dishonored-themed CM HAF Stacker build and he is also a reviewer for DecryptedTech.com. Here is what he has to say about his new Boom Box build:
This was commissioned by a music studio whose owner just told me to make it cool, so the design is my own. I wanted it to be clean and simple and catch the eye from across the room. White lighting is all over the case and controllable through a front mounted fan controller and a rear-mounted toggle switch. I added the aftermarket RGB LED strips to the inside of the case as well as behind the lower plate on the front panel. The clear acrylic tubing really picks up the colors when they're on.