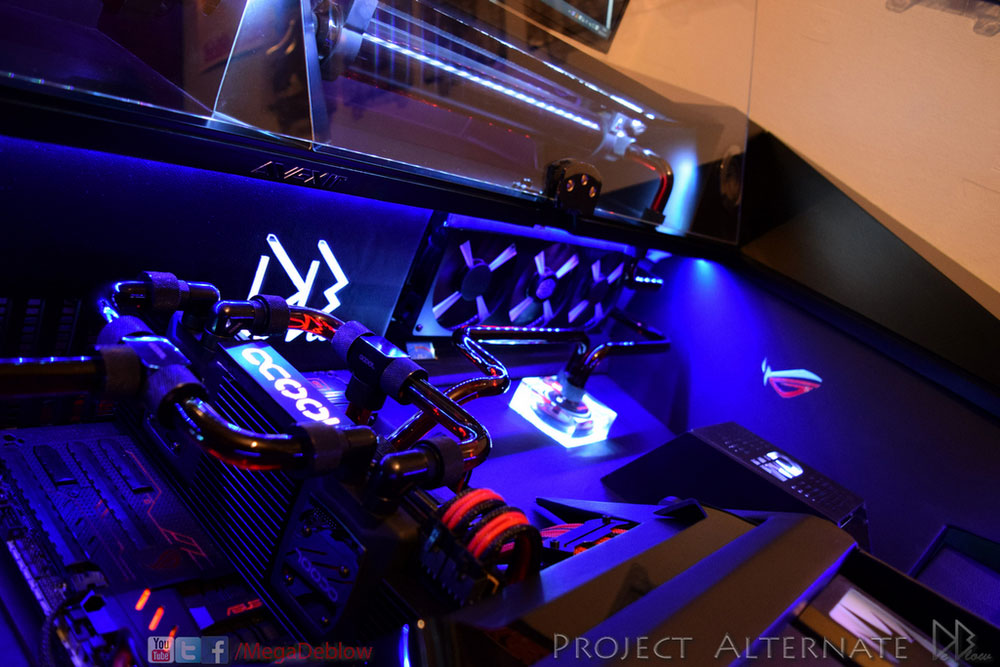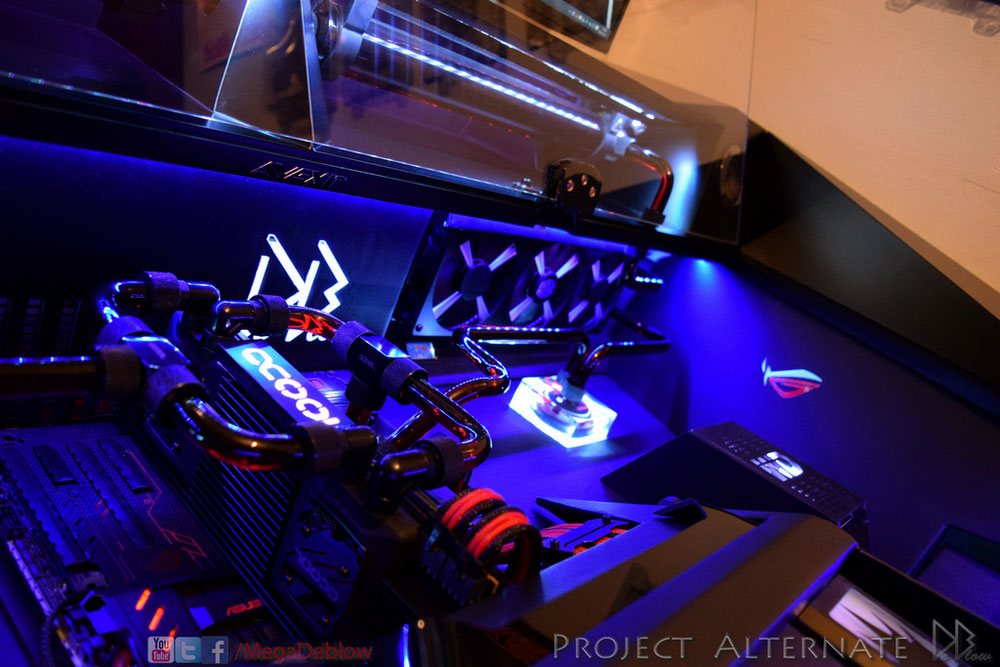 The relationship between the user and their PC is an unusual one, almost like an owner to a pet. There is a lot more that goes on emotionally than simply spending the money and putting one together, that is why customizing a system completely with modding extras offers a satisfying feeling that is difficult to describe to other people. Part of that emotion comes out in artistic choices that modders make as their projects are extensions of their creative mind and personality. From the smallest simplest case mod to grand, room size projects, a part of the creator is revealed with each one. PC desk projects, because of their scale, allow modders to express a lot more of themselves because of the larger medium and because unlike some casemods that are just created to showcase hardware, PC desks are crafted to be fully functional to withstand the wear and tear of daily use. Robert Deluce's Project Alternate is such a PC desk– a passion project that began as an idea from a left-over glass piece to create a PC battlestation that is the envy of many gamers.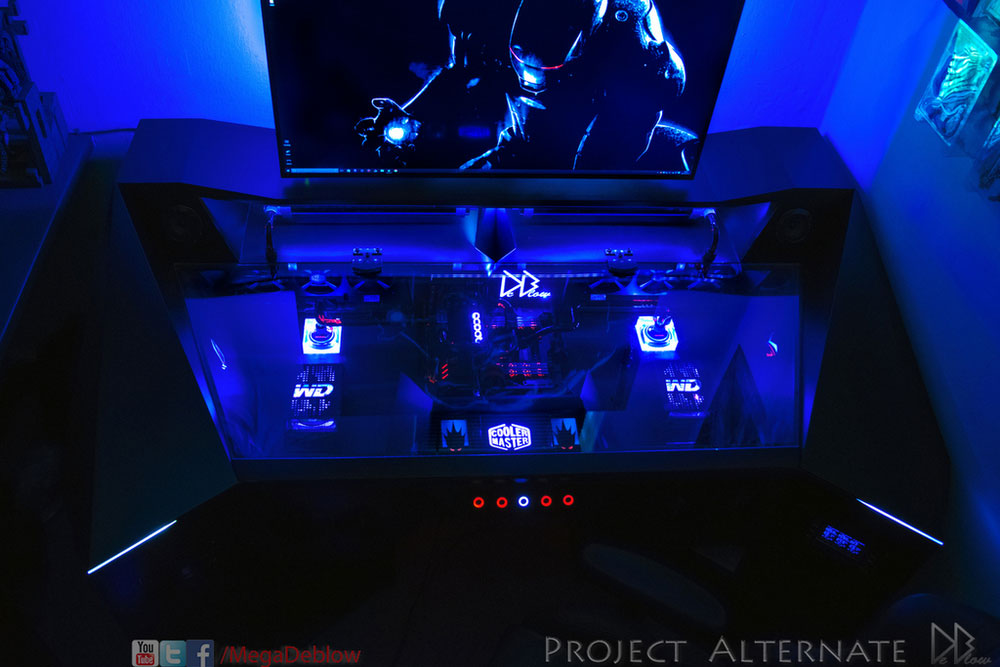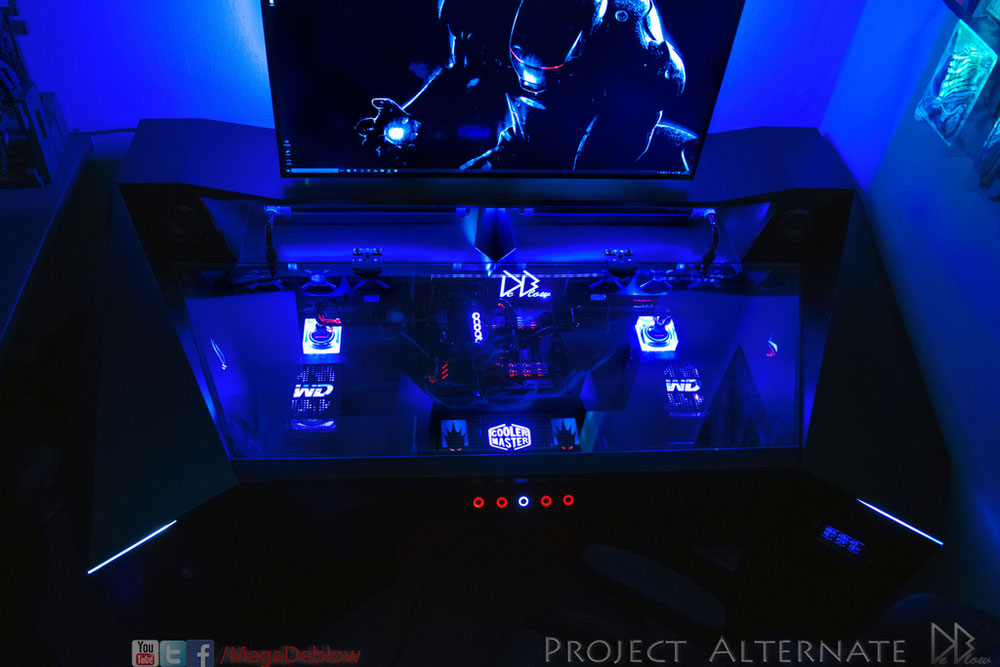 Category: Scratch Build
Cooler Master components used (sponsored):
CM V1200 Platinum
CM Jetflo 120
CM Megaflow 200
CM Silencio FP 120
CM G750M
Worklog: http://community.coolermaster.com/index.php/topic/12810-project-alternate-pc-in-a-desk/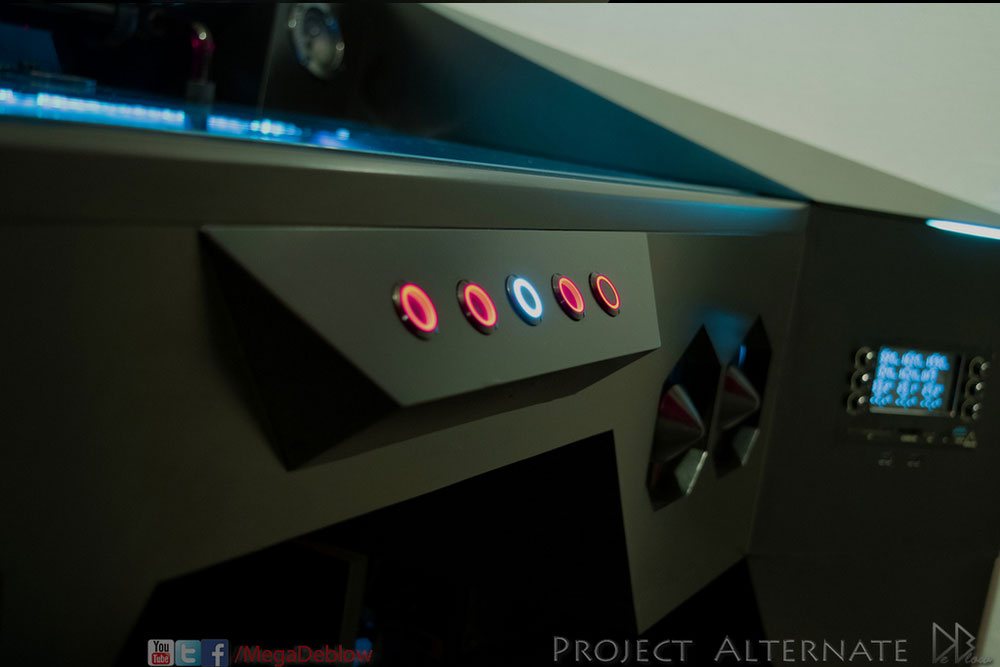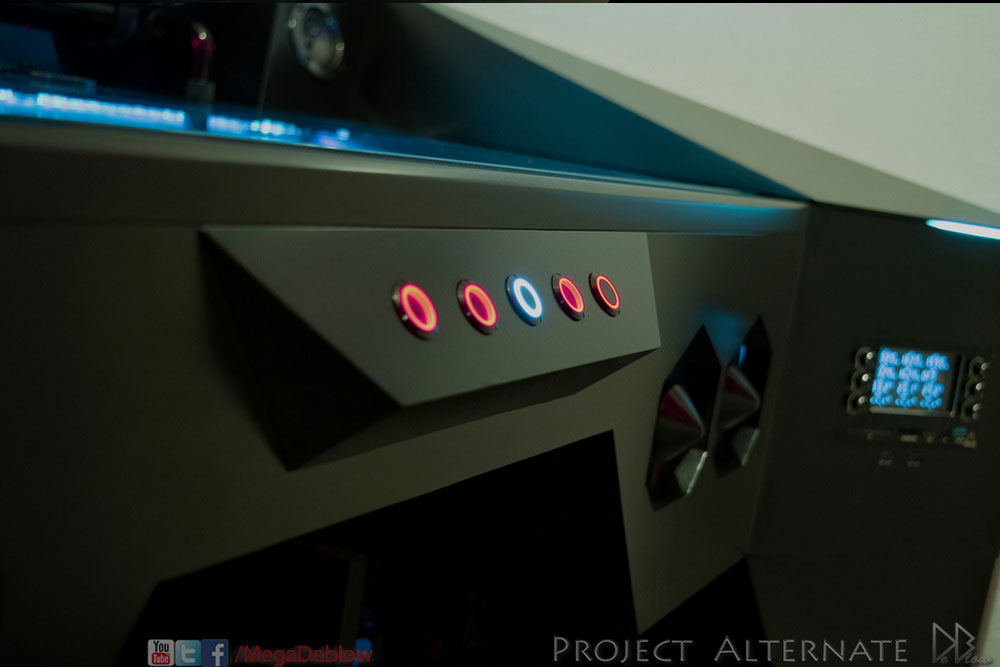 Words from the modder:
Hi all,
After what feels like a very long year I have decided to start work on my new desk build. The idea for this desk came to me when I was working on my last desk & at one point I almost started the project again, but I'm glad i didn't. Most people liked the desk & I learned a great deal during the build.
The Project Alternate design slightly changed month by month & I will show some of the other plans & explain why the changes was made. This time I'm hoping to outdo my last desk & hopefully help others in the process. 
The desk work is about to start, using mostly MDF, Perspex, clay, metal & glass I plan to build the desk in 3 parts, starting from the bottom, then middle followed by the top section. The tricky parts will be the sharp corners & angles on the edges.  In making the desk in 3 parts it will allow for easy transport from my garden shed to my very small room/office.
I plan to have the 2 reservoirs just under the top shelf so i can see the water flowing by :) have a couple of different layouts for the internal components, but want to wait until the top compartment is built so I can see IRL what looks & works best.
For the specs, I'm upgrading from my trusty i5-2500k to a i7-5820K, due to the CPU upgread I will also be using the new ASUS X99 TUF motherboard & DDR4. This time I will also go with 3 screens at 1440p if possible, or 1X 4K screen, so my HD7970s will also need upgrading to a R9-295×2.
The desk is going to take months to complete, so rushing out for parts now is not necessary unless it's something on sale I can't pass on :D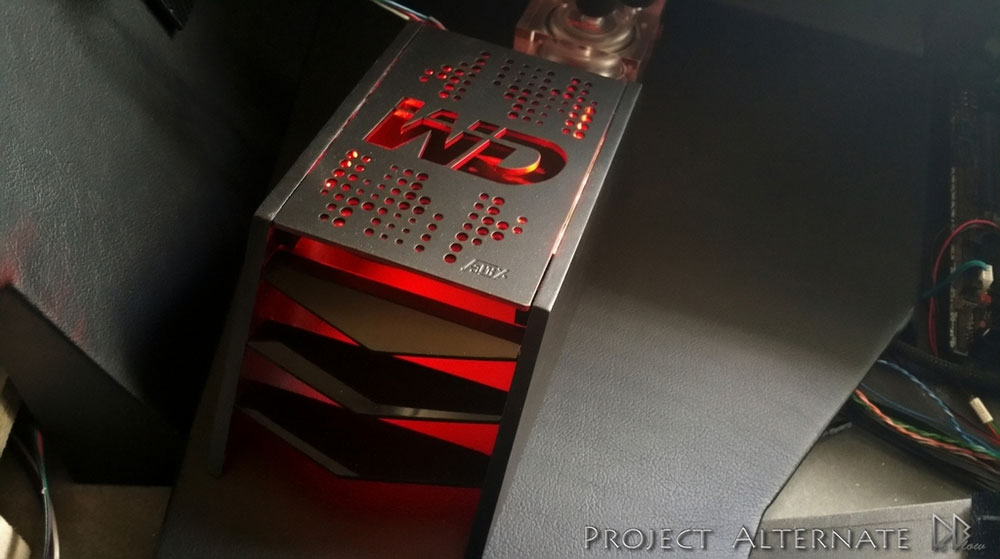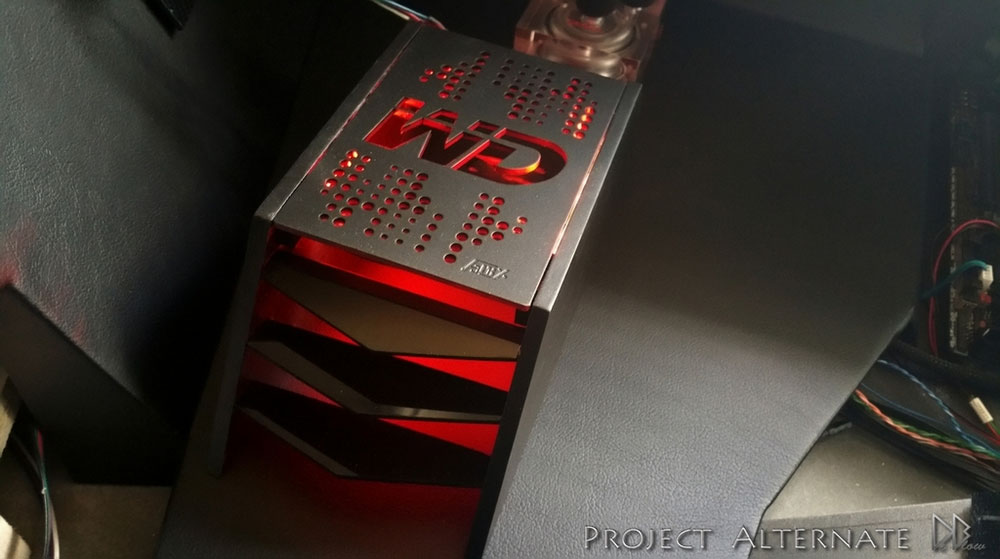 Video build logs:
Competing in Cooler Master's Case Mod World Series 2016? Submit your project on this page: http://www.modders-inc.com/submit-your-case-mod-to-be-featured-on-modders-inc/
Check out the full worklog for this project and lots of other casemods for #CMCASEMOD2016 over at Cooler Master's forum: http://community.coolermaster.com/index.php/forum/64-mod-worklogs/