Calyos is a company that is specialized in loop heat pipe cooling solutions. During the show at CES 2017, Calyos will showcase their high performing fanless PCs with no fans, no pump, no noise and no water. The uniqueness of these products relies on the innovative Calyos cooling solutions.
Small "Home Entertainment":
NSG – Cube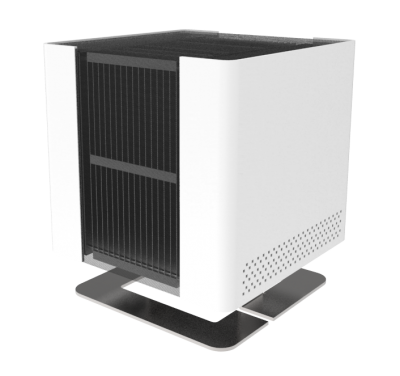 Designed to dissipate up to 200W, the Cube will be a game-changer for users who are looking for a silent and powerful home entertainment desktop.
Medium "High Gaming":
NSG – S0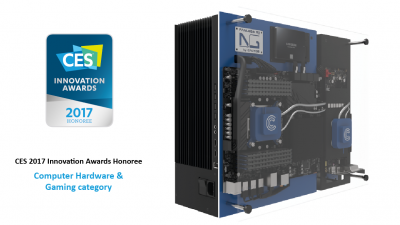 Named as CES Innovation Awards Honoree in Computer Hardware and Gaming categories, NSG-S0 will enjoy gamers who are looking for a powerful computer with great performances. NSG – S0 will be available Q1 2017.
Further information following this link.
Fanless Kit:
NSG – Fanless Kit
An adaptable fanless kit to Core P3 Thermaltake casing, designed to show how Calyos fanless solutions can be integrated on existing products. It will be powered by MSI, Nvidia GeForce and Seasonic during the show.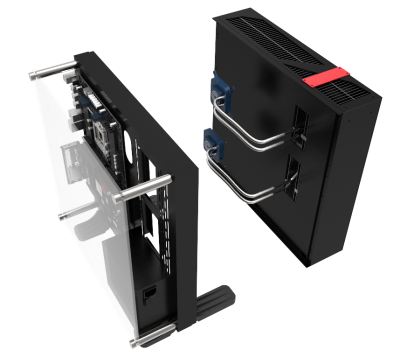 Large "Workstation":
Newstation – 2PR
Already introduced to some specialized medias these last months, this workstation can passively dissipate up to 500W and is dedicated to professional users who are looking for a powerful workstation able to support until a GTX Titan.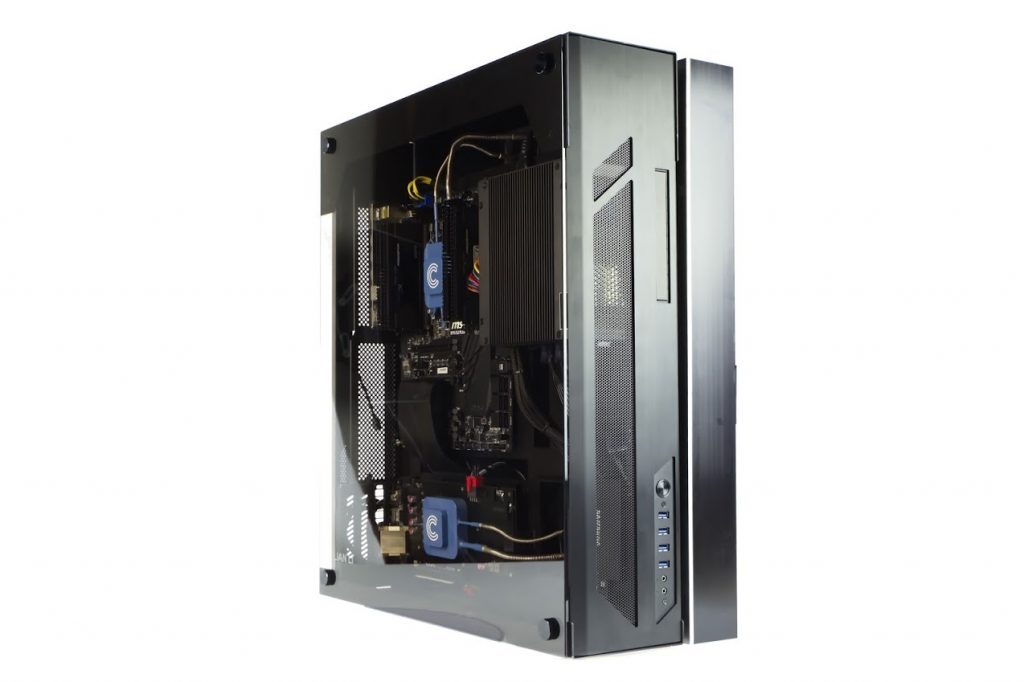 We are also proud to announce Calyos will be supported by MSI (France), Nvidia GeForce (France) and Seasonic at CES.
Check the website