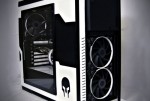 For a select few, limited options is not a cause for concern but rather an opportunity to showcase creativity. Absent access to a CNC machine or a complete tool set, a creative person finds ways to make their vision come to life with the materials they have on hand. "A little goes a long way" as the old saying goes, and Jesse Palacio's Cooler Master Silencio 650-based CENTURION is proof positive that nothing can stop a modder when inspiration hits.
Modder Alias: Acidsuicide
Real name: Jesse Palacio
Age: 30+
Live: Cebu City, Philippines
Occupation: Communications Trainer
Length of time Modding: 7 years
Personal Website: 
–
The Build: Centurion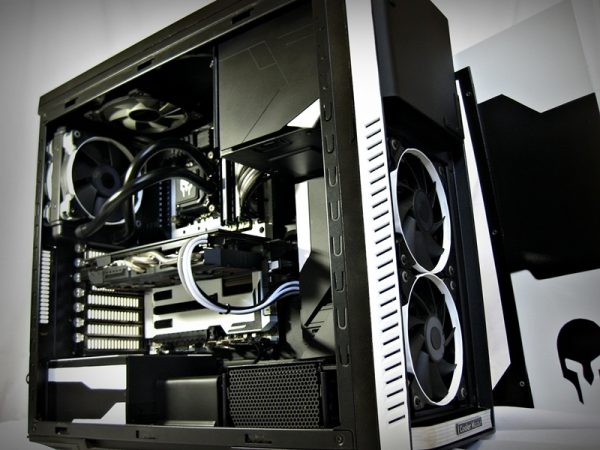 Words from the modder:
CENTURION. This will be my entry for the 2013 Cooler Master Case Mod Competition. I submitted it, not to compete, but to showcase my build and inspire those who feel that they cannot mod their RIG because they have cheap parts, no money, no sponsors, no tools or what not. All the mods on this build, the decals, the acrylic bends etches and cuts, the paint job and etc.. were all done 100% manually with only a DIY scoring knife a.k.a "thing", some table clamps, a cigar torch and oodles upon oodles of patience, creativity and pure passion and dedication to the art of MODDING.
It's named Centurion because the word is synonymous to Black and White and like a true soldier, with or without armor, it is strong and mighty. A lot of thought went into this build. I wanted it to look beautiful inside and outside, with or without the PSU and 3.5/5.25 side bay covers. I apologize for the horrible pics, I am no photographer. =)
Big thanks to Icemodz.com and Mundi Valur for sponsoring me with his beautiful sleeving work and lighting. Thank you also to Kasper Kragh for helping me with the Centurion banner and emblem.
Specifications:
Intel i5 3570k @ 4.5ghz
Asus Sabertooth Z77
Asus DCU2 GTX 660 OC edition
Kingston Hyper X Black @ 2x4gb
Seasonic M12II 750
Corsair H60
Corsair Force GS 128gb SSD / WD 1tb HDD
Corsair AF120mm Fans (x2)
Corsair SP120 Fans (x2)
Cooler Master Silencio 650 (modded)
Bitfenix Recon Fan Controller
ICEMODZ custom sleeving
ICEMODZ custom LED strip with effects remote
Everyone has a story of what got them into Modding. What or whom got you into Modding?
The first Crysis game when it came out. I hated not being able to run it and not being able to afford the hardware to get it to run decently, so I pacified my upgrade itch by modding.
Where do you get your inspiration for your mods?
I used to mod "freestyle", just color coordination with my hardware and some custom work with acrylic. Only with my recent build "Centurion", did I use branding and a theme. I learned quite a lot from my mentors, Paul Tan and Adam Ebora.
What were the thoughts behind the featured mod?
I'd like to say, for this mod, I put a lot of thought in it. Color sequencing and had some help with the custom logo from a friend, Kasper Kragh, who works with Icemodz, my sponsor.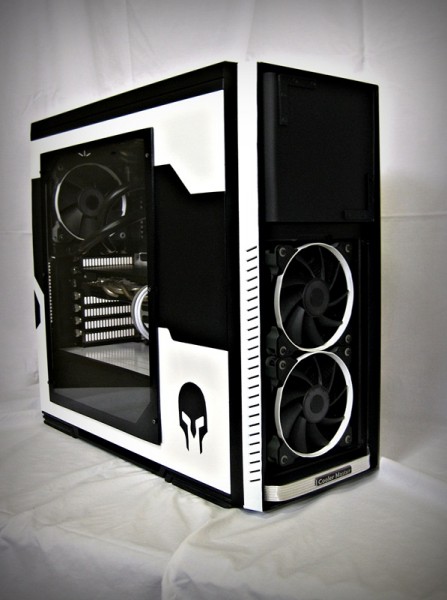 Why did you do it the way you did?
I wanted the case to look good, with or with out the interior acrylic work. you can see that in the pictures, that I showcase the build with and without a power supply cover and 5.25 cover. The case was also modded inside out So, like a true Centurion/Soldier, it is strong, with or without armor.
What do you think was the hardest part about doing the mod?
Like most of us, FUNDS is always the hardest. I am a father or two boys and have to upkeep a household of 7 people, so buying computer stuff is really at the bottom of the list of "buys" when the cheque come in. and most of the time, I don't even make it half way. lol.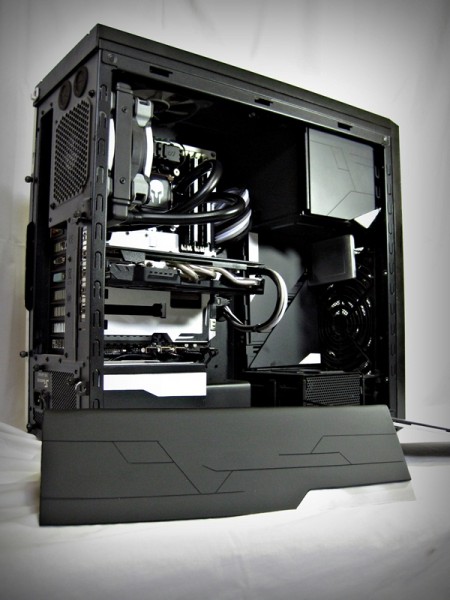 Did it turn out how you thought it would?
Maybe? Maybe not? let's just say I was surprised that it came out the way it did.
Is there anything you might have wanted to do different?
A mod never is really "done." There are always a few things you wished you did, after the pictures have been posted.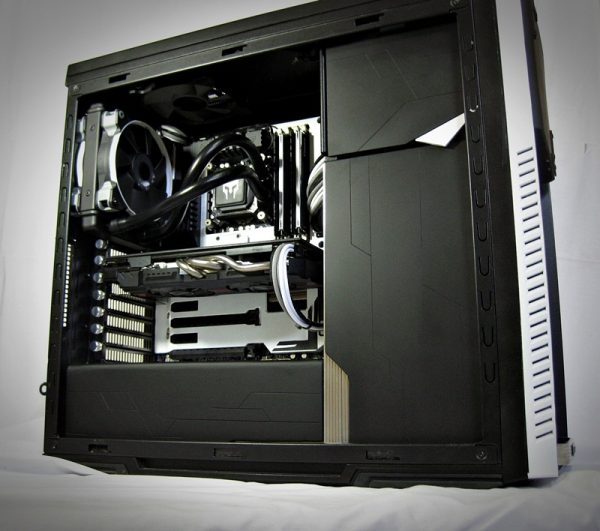 How much time did you spend on the mod?
The build went through so many revisions that it's hard to say how much time i spent on it. the first of it's revisions (Spade) was even a featured mod on Modders-Inc previously.

Do you have another project in the shop or in the planning?
I have two. "KURO" and "SHURIKEN"  with help from Coolermaster, Deepcool, Icemodz.com and DirtySouthPCMods. I'm still waiting for the packages to arrive.
Thank you for agreeing to an interview Jesse and we are looking forward to seeing your next creative project.