Keyboards
Cherry MX Board 6.0 Keyboard Review: A Most Comfortable Tank
Article Pages:
A Closer Look at the Cherry MX Board 6.0 Keyboard »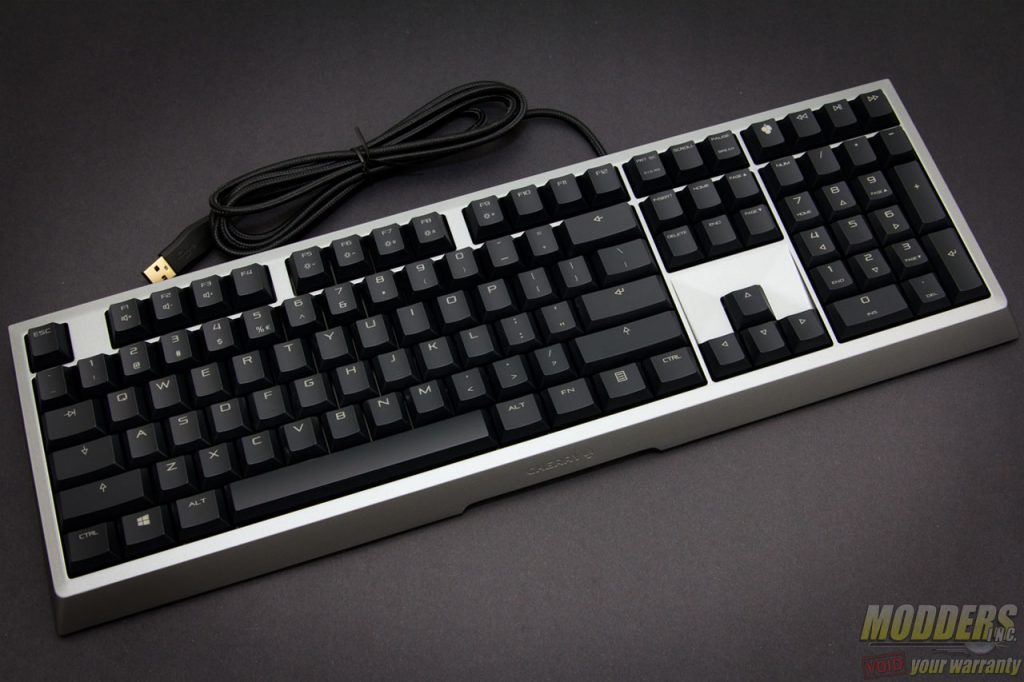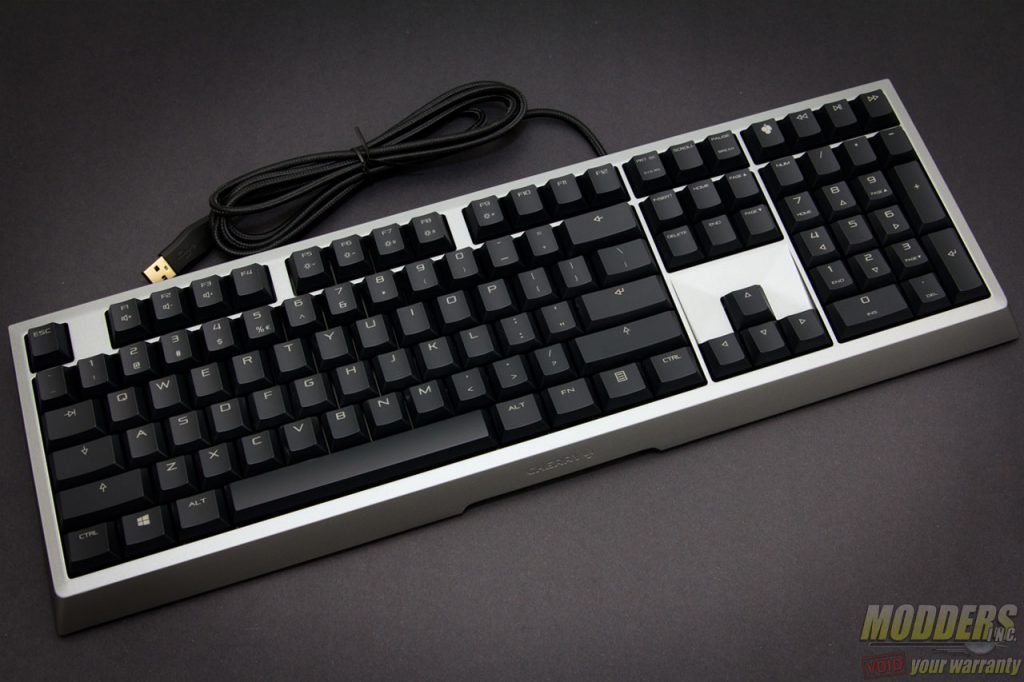 Unlike most other hardware that gets swapped out frequently, the interaction between a user and their keyboard is a lot more intimate. It is a device that is literally touched every day and is almost an extension of the user's personality. If it is to be used every day and it is to be expected to perform in the same level consistently, then build quality should be a priority when selecting one rather than having a multitude of features.
Cherry is a company synonymous with making switches and keyboards for businesses, but they also have the Cherry MX Board 6.0 designed for gamers. Its keys are individually backlit with red LED and it is equipped with Cherry MX red linear switches ideal for gaming. Most importantly, like all of Cherry's keyboards, it has been crafted with the German mindset of quality and precision. It may not be decked with multi-colored LEDs or have extra macro keys, but the MX Board 6.0 is solidly built with a thick aluminum frame that will outlast most hardware.
Review Sample Provided by: Cherry
Product Name/Link to Website: MX Board 6.0
Product was given in exchange for work done to produce this review.
Cherry packs the MX Board 6.0 in an understated black external cardboard sleeve which contains a bright red box inside. There really isn't anything printed on the front other than the Cherry logo and the MX Board 6.0 label, although there is a full-size photo of the keyboard at the back with the wrist-rest attached.
Inside the red box is the keyboard itself protected with a cloth cover. The documentation is tucked underneath and the wrist-rest is also housed in the lower compartment.
There isn't much in terms of extras other than the wrist-rest and the documentation. In fact, those were the only accessories included. The USB cable is hardwired to the MX Board 6.0 so it does not come off.
Specifications:
| | |
| --- | --- |
| Key switch | CHERRY MX Red Switch (Linear) |
| Backlighting | All Keys |
| LED Color | Red (Blue toggle indicator) |
| Dimensions | 482 x 237 x 70mm |
| MTBF | (90) > 80,000 hours |
| Connector | USB |
| Cable Length | 2 meters |
| Additional Keys | 4 |
| Weight | 1350g (257g-palm rest) |
| Warranty | 2 Years |