Keyboards
Cherry MX Board 6.0 Keyboard Review: A Most Comfortable Tank
« A Closer Look at the Cherry MX Board 6.0 Keyboard
Experience and Final Thoughts
There is quality and then there is German quality, which the Cherry MX Board 6.0 embodies quite gracefully. It is tank-like in its durability but has some subtle features in ways you wound not expect. The quality is also so palpable with every keystroke pressed and even the input feels very accurate. Although Cherry MX red switches are not my usual switch of choice, preferring a tactile Cherry MX brown or blue variant usually as I type for hours on end a day, it felt very natural and comfortable on the MX Board 6.0. The lower profile keycaps allow for faster input, more conducive for gaming but it is still otherwise a very capable typists keyboard.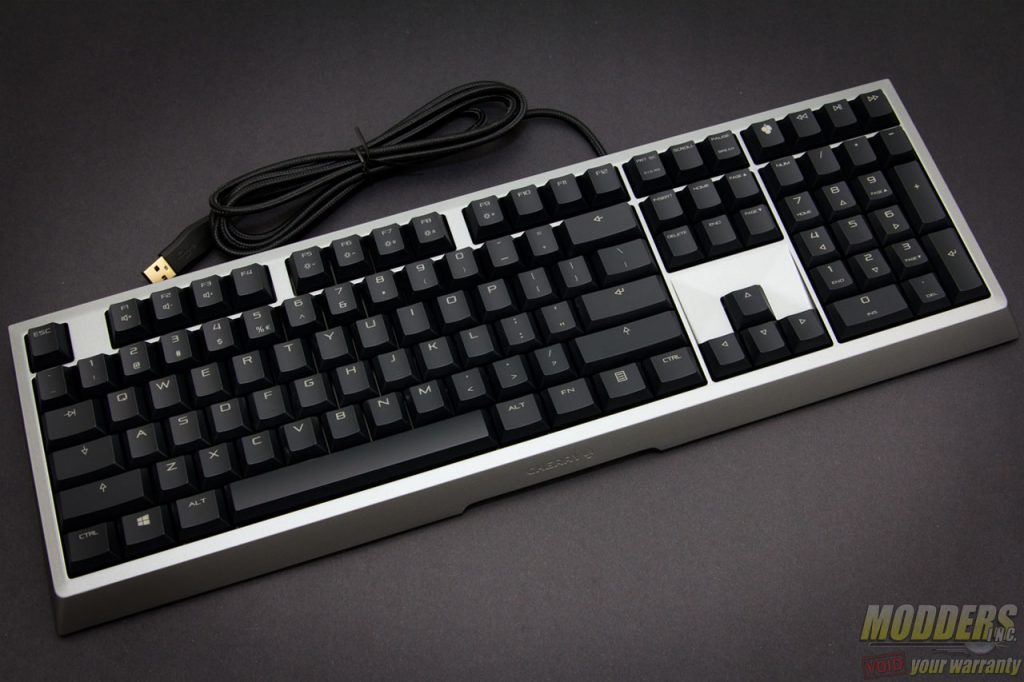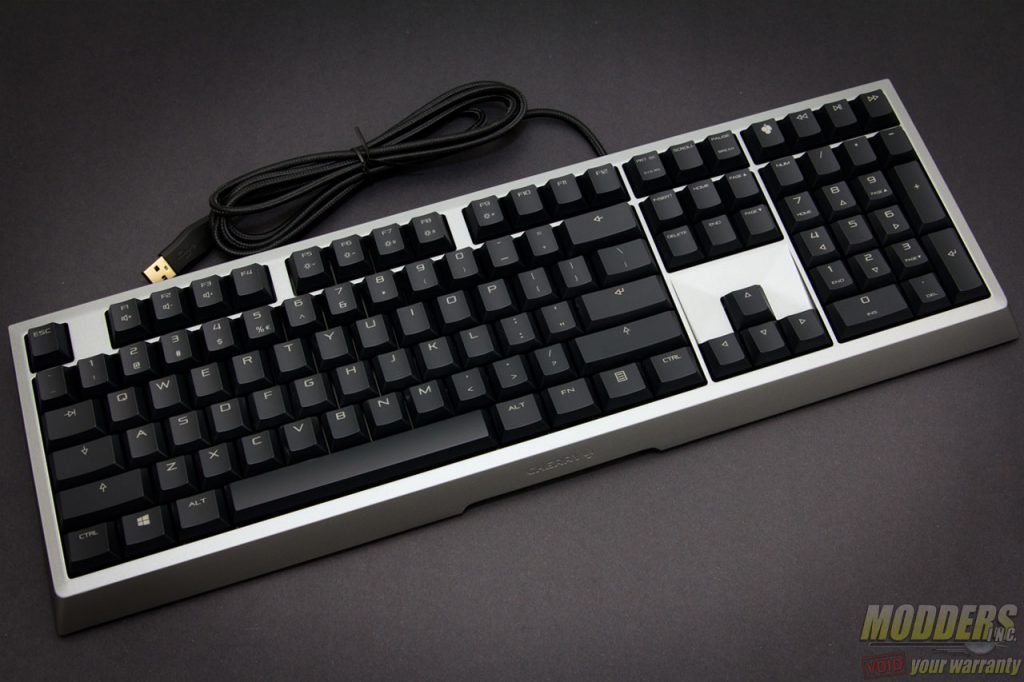 The inclusion of the wrist rest compliments the design well. It installs quite swiftly and can be removed without much effort. It also becomes essential for when gaming for long periods of time. The surface on this wrist rest has an arresting grip on the palm but it does not hinder hand movement. Unfortunately, as is the case with such surfaces, it attracts quite a bit of dust compared to a smoother surface. If you are going to be spending hours gaming however, keeping the keyboard entirely clean is not exactly a priority.
The LED is extremely bright, has multimedia controls and has NKRO via USB in both Office and Game mode (verified with Aqua Keytest)) so it covers the basics of most gaming keyboard. Unfortunately, it does not have much else to offer in terms of extra features despite the higher price tag. The price mostly went to the quality of the build itself rather than in tacking on feature after feature. Initially, the MX Board 6.0 was available for $200+ but it has since tempered in price down to $169, which is still high under most gaming keyboard standards. If you prefer solid, hands-on quality over more features however, the Cherry MX Board 6.0 is hard to beat.